Companies considering hiking the monthly fee on their subscription services need to read the room.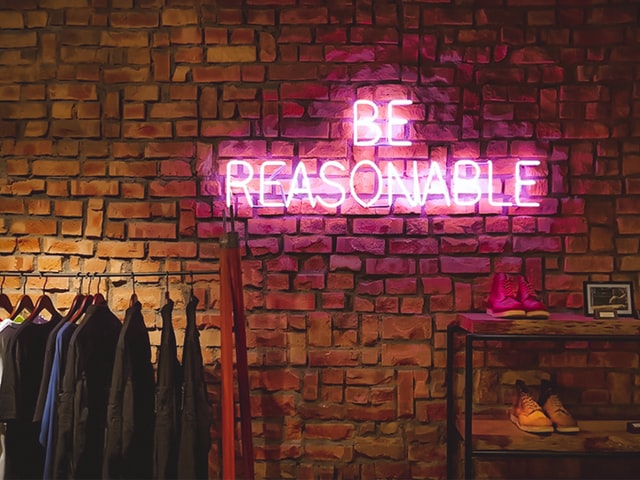 When Democratic analyst, media personality and long-time Democratic Party strategist James Carville uttered his immortal words, "It's the economy, stupid," they fell into a different world.
It was 1992, future president Bill Clinton was facing a tough election campaign.
When he said, "It's the economy, stupid," Carville was trying in his signature way to explain why Clinton would be elected. At the end of the day, Carville and plenty of other strategists predicted, voters would care more about their day-to-day cost-of-living and job prospects than practically any other issue.
Carville was right and "It's the economy, stupid," has since become a kind of Beltway byline, an immutable law of the physical universe, inescapable.
The sluggish economy, and working-class voters disenchanted by it, is one of the main reasons voters saw fit to usher Donald Trump into the White House on the heels of a two-term Democratic President they felt hadn't delivered the family income and wage increases working-class voters were promised.
With the current state of the economy as it is, and looking bleaker by the quarter, "It's the economy, stupid," has become the new catch-all, the popular new turn-of-phrase.
With this phrase in mind, companies choosing now to announce a price increase are doing so at their peril.
Netflix lost 200,000 subscribers last quarter, corresponding with a sudden dip in the company's fortunes as large stockholders sold off their investments. The company is expected to lose 10X that number of subscribers in the coming months.
The streaming giant is experiencing this setback for many reasons- a market saturated with other streaming services, the end of lock-downs, an overall economic downturn. There is another reason, however, for this sharp drop: Netflix announced a rate increase in February.
"The cost of your plan has changed," Netflix told its subscribers in a terse email. "This change takes effect Thursday, March 10th, 2022. You can view your updated membership details by visiting your Account. New Plan Price $19.99."
"We hope you're enjoying Netflix," the email added in a softer tone, "and we're always adding new TV shows and movies for our members to enjoy."
Netflix is hardly alone, though other companies have tried a softer sell.
Recently, Peloton customers were treated to much nicer, far more detailed email announcing the price for its monthly subscription service- full of spin classes, yoga and everything in between- would be increasing.
"Since launching the All-Access Membership at $39 eight years ago, we've consistently added tons of content, music, instructors, and new features, across three products: the Peloton Bike, Tread and Guide," the email read, casually reminding Peloton subscribers how long its been since they had a price increase.
"Our members are also getting more out of their Membership," the email continued, subtly emphasizing the in-club of capital "M" membership. "Monthly workouts per All-Access Membership more than tripled from 4.4 in October-December 2014 to 15.5 in October-December 2021."
Peloton included a helpful graphic to help users easily identify how much more value the company has added to the program in the pervious eight years.
Peloton marketing was wise to hit subscribers with the good news before delivering the bad.
"Today, we're announcing that we will be updating the price of the All-Access Membership to $44 starting on Wednesday, June 1, 2022. We will continue to constantly add value to your Membership, and this change will help us deliver even more exciting content, new features, and new products you'll love."
In any other time and place, the above effort might go a long way to helping customers absorb and support a price increase. It couldn't have been presented better.
It still won't work.
The price increase is modest and would usually represent very little hardship for a family already used to shelling out $39 per month for on-demand fitness instruction to go along with their expensive piece of home gym equipment.
Unfortunately, none of these little rate increases are happening in a vacuum. Instead, they are falling like fat drops of water into a rain bucket already filled to the brim with candidates eager to take their bite out of discretionary monthly spending.
Not even rate increases on discretionary subscription services are falling into a vacuum. Consumers are already paying more for everyday essentials, too; food, fuel, shelter. Everything has increased in price, and in many cases very sharply.
Economic experts have begun sounding the alarm about the cumulative impact of this wave of rate increases; consumers are starting to show the strain and buck at price increases. Already they are shopping for cheaper options, buying more in-store brands, and cutting out expenses like dining out.
Price increases are hurting working-class and low-income households the most. People live paycheck to paycheck still have to deal with all the usual threats to monthly discretionary spending. Houses need a new roof, new air conditioning units, and maintenance this time of year. Nothing lasts forever; families routinely encounter the odd household expense; the dishwasher quits, the refrigerator goes on the fritz, the car needs new tires.
Any company whose non-essential services are paid for out of a family's discretionary spending budget should think twice and three times before deciding on a rate increase to mitigate its own fiscal challenges in the current marketplace.
Getting these notices, on top of everything else, is having the unexpected side effect of reminding subscribers that A.) they are spending money on this service or product every month, and B.) they don't have to.
"How much do we really use this/need this/love this?" is a question families in every income bracket will soon be asking if they aren't already, followed by questions companies like Peloton and Netflix are going to like even less.
"Can we live without this expense?"
"Are we really getting our money's worth?"
"Are there any cheaper or free alternatives for the family?"
Most companies try to avoid making their customers ask questions like these. Customers asking these questions are already considering cancelling.
Until recently, consumers haven't had much need to confront these questions, or even ask them.
One sure way to be sure customers do take a hard look at their business relationship with your company?
Choose right now for that rate increase.
A better idea: Stand out by lowering the cost of your services. Consumers could use a little good news right now.
(contributing writer, Brooke Bell)