In a poker game, the player who wins doesn't play the hand they are dealt: They play their opponent's hand.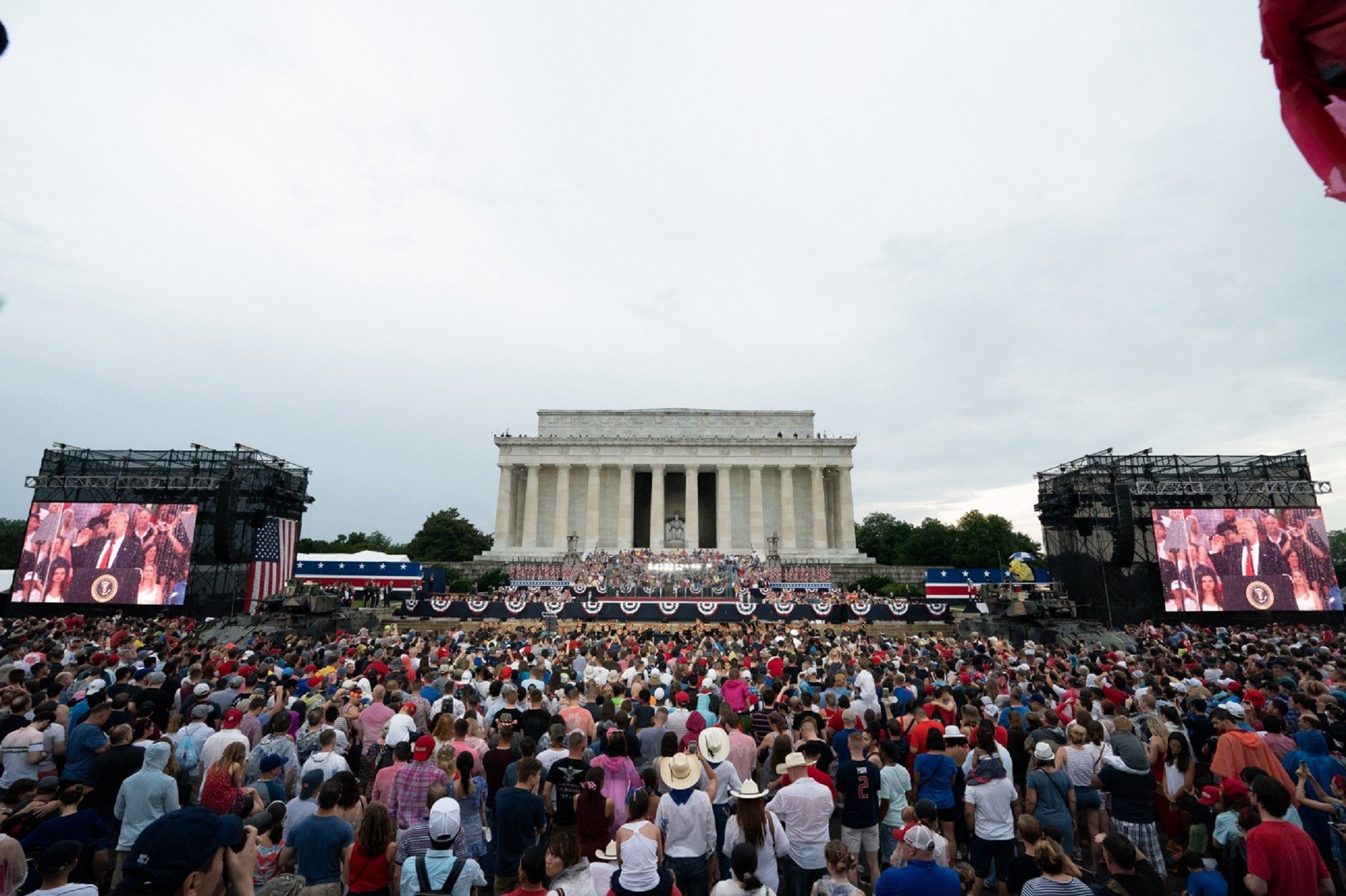 President Donald J. Trump addresses his remarks at the Salute to America event Thursday, July 4, 2019, at the Lincoln Memorial in Washington, D.C. (Official White House Photo by Joyce N. Boghosian)
Poker is a game built for suckers. Perhaps the most dangerous trap of all is falling in love the hand you're dealt. It's almost perfect, you think. It's fated, unbeatable. You become so focused on making your hand of cards perfect with the next card or the next, you forget the most important part of the game:
It's not your hand that matters; it's your opponent's.
If you consider yourself a member of the U.S. progressive left, and you hate Donald Trump with the fire of a thousand suns and want to see him defeated at the polls and/or jailed, preferably both, here is a quick question about your opponent's hand:
Who is the most dangerous person in the Trump Administration? Who do you hate the most?
If you answered Sarah Huckabee Sanders, you lose; focusing any ire whatsoever on SHS is the very definition of shooting the messenger. And, since she quit, shooting the messenger in her retreating back. Why bother?
Focusing on her is like haranguing some poor bank teller about your Bank of America stock value plummeting. Satisfying maybe, but pointless. Sarah Huckabee Sanders has no power whatsoever, she is only a mouthpiece. Shoot her, Trump will get another. And another. And another.
If you answered U.S. Secretary of State Mike Pompeo, that is also wrong. Pompeo serves at the President's pleasure. He, like so many before him, might be gone from the Trump administration next week. Who else?
William Barr? Please. Who else?
While Trump has the American press dancing with daily rage-outs over soccer players not wanting to visit the White House, Revolutionary War airports, and other mild irritants that have no bearing whatsoever on U.S. policy or people's lives, the Trump campaign is ignoring all that.
The correct answer to the above question, is Brad Parscale.
If you are an American liberal, if you are a member of the progressive left, and you are wasting your time trying to dig up the home addresses of people with the misfortune of being currently employed by the U.S. and Customs and Border Patrol, but you don't know who Brad Parscale is…well.
You're going to lose because while you've been trying to make your hand, your opponent has been trying to make his hand, too. And you can be sure Brad Parscale is playing the cards Democratic nominee hopefuls have been dealt.
But please, go right back to reacting to Trump's antics on Twitter. That is, no doubt, exactly what Brad Parscale wants you to do.
Ignore inconvenient facts like the S & P closing at a record high before the July Fourth holiday and minority women making the most gains under the Trump economic initiatives.
Brad Pascale recently called the first round of Democratic debates an "in-kind contribution to the Trump campaign". He said this, not to a room full of Trump-friendly donors, but directly to a member of the press.
What are Donald Trump, the Trump Campaign machine, and Brad Parscale holding, and how strong is their hand? The 2020 election will be fought in the trenches, the stakes have never been higher, and American progressives need to pay attention to the things Trump wants them to ignore and ignore him instead.
(contributing writer, Brooke Bell)