President Donald Trump's formal recognition of Israel's right to the Golan Heights region nets a city named in his honor.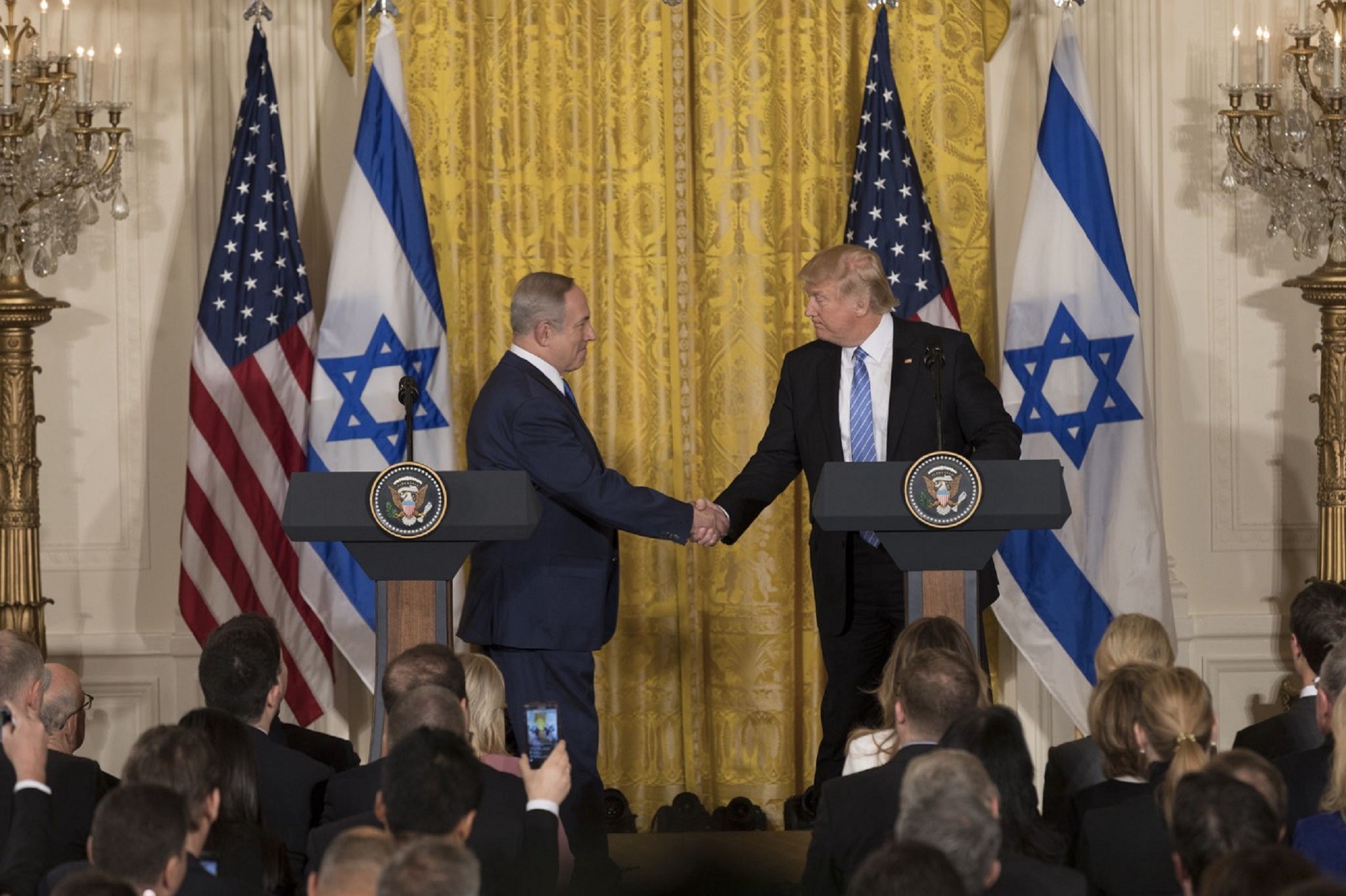 President Donald Trump and Israeli Prime Minister Benjamin Netanyahu shake hands during their joint press conference, Wednesday, Feb. 15, 2017, in the East Room of the White House in Washington, D.C. (Official White House Photo by Benjamin Applebaum)
"I promised that we would establish a community named after President Trump. I would like to inform you that we have already selected a site in the Golan Heights where this new community will be established, and we have started the process." — Prime Minister Benjamin Netanyahu. May 12, 2019
What a Difference a Day Makes
It's only been one year since the Trump administration finalized the controversial move of the U.S. Embassy from Tel Aviv to Jerusalem. But what a year it's been.
Tel Aviv had long been the business and financial heart of Israel; it is also the center of Israel's thriving start-up and tech communities. But Jerusalem has long been viewed as the capital of Israel by the people who live there.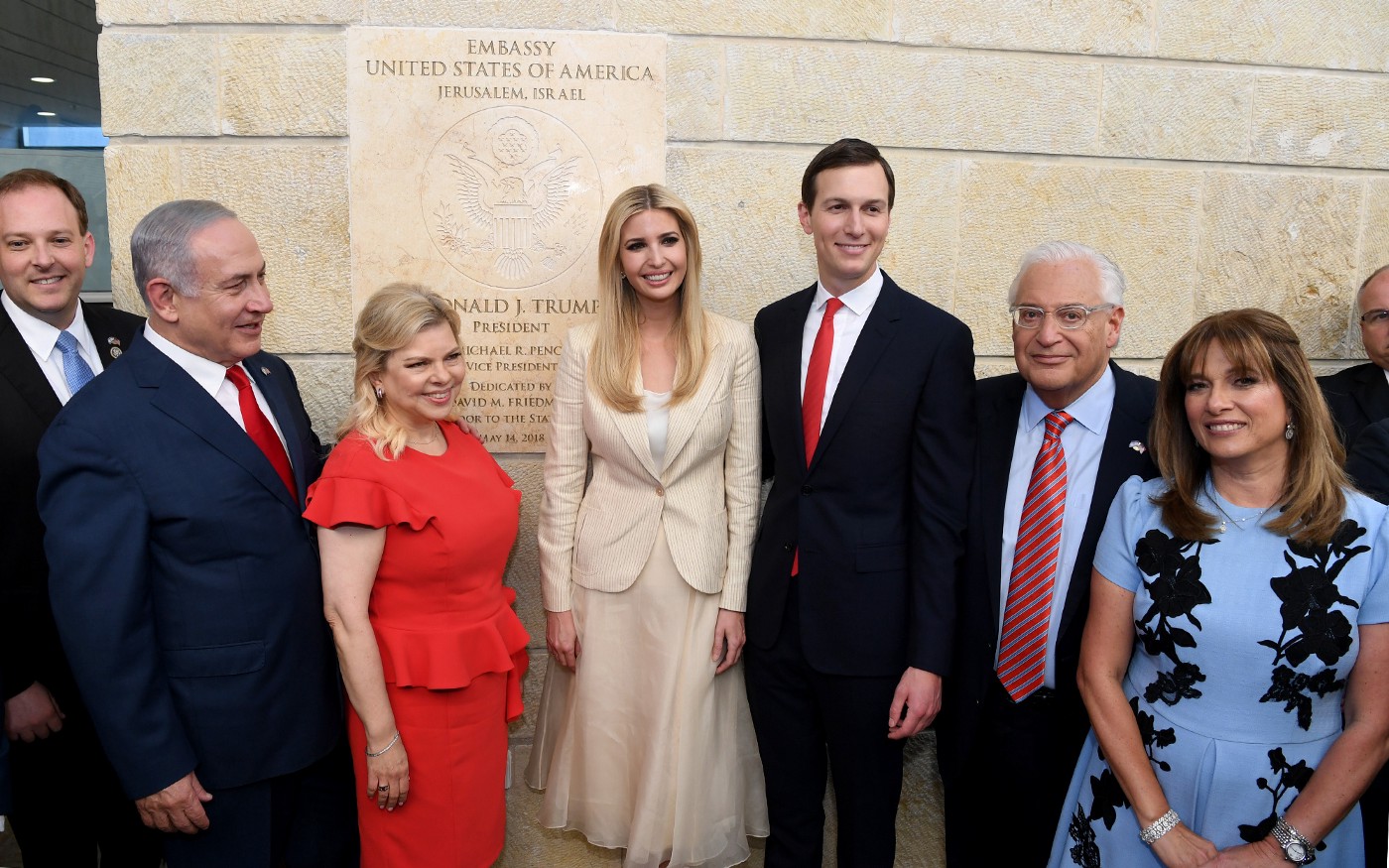 Yet, in spite of decades of being allied with the U.S., no administration had been willing to formally recognize the true Israeli capital. Until Trump.
Possibly Trump did it because he was political outsider who didn't know what couldn't be done. Perhaps it was because Trump is the type of President who seems to have very little patience with diplomacy for diplomacy's sake.
The erstwhile foreign policy of the U.S. merely pretending for the sake of diplomacy that it wasn't fully allied with Israel certainly wasn't getting anywhere, anyway.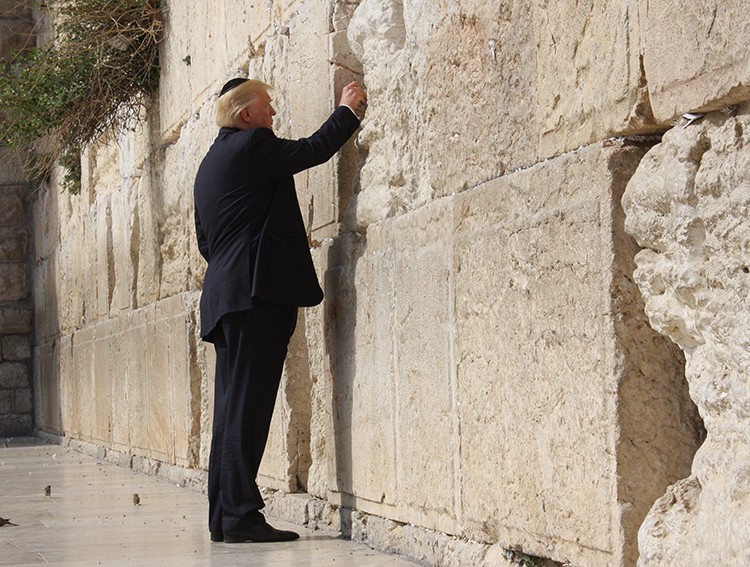 Trump has certainly been proving a true friend to Israel during his tenure in office and he isn't afraid to show it.
While some of his predecessors may have been right to fear intense blowback from some predominantly Muslim nations in the region that resent Israel's close relationship with the U.S., Trump faces a different world stage.
Increasingly, Muslim nations which were formerly opposed to the mere existence of Israel are less concerned with Israel and gravely verging on desperately concerned about the threat to their countries posed by Iran.
In this way, Trump's staunch and open support of Israel is excellent news for nations like Egypt and Saudi Arabia who are frequent targets of the terrorist attacks Iran is known for sponsoring.
And staunch Trump's support of Israel has been: In April of 2018, Trump made the radical move to declare Iran's Revolutionary Guard a terrorist organization.
On May 8, 2018, Trump backed out of the 2015 U.S. nuclear treaty with Iran, reinstating sanctions against Iran and beginning the process of choking Iran's crude oil export life line down to zero. If the waning of Iran's influence in the year since is any indication, Trump's strategy to weaken Iran is working.
These moves to check Iran's nuclear aspirations and cut off the support it uses to fund terrorist organizations are precisely what the Israeli security and intelligence forces assure the world community is needed against Iran.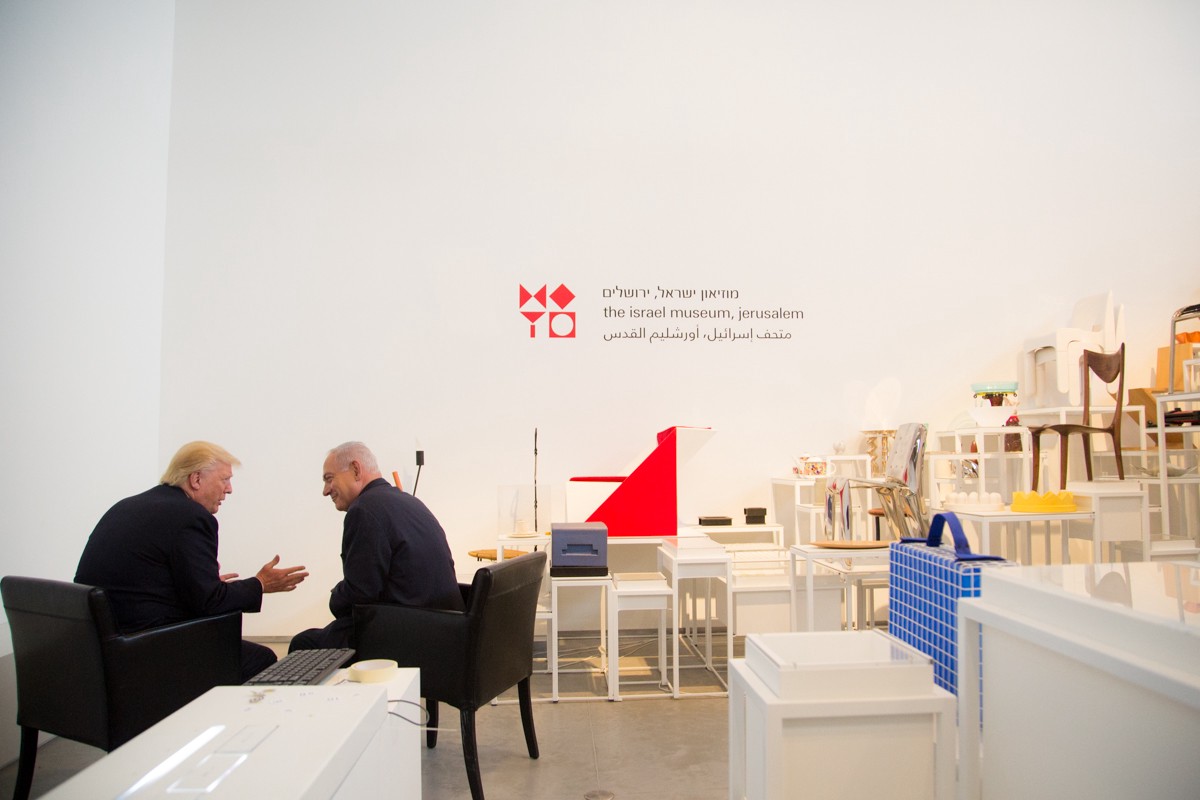 Israel, and especially a venerate national security hawk like Israeli Prime Minister Benjamin Netanyahu, likes any U.S. concessions that help keep the government in Iran, which has vowed to destroy Israel at any cost, at bay.
In March of 2019, just before Netanyahu faced reelection, the Israeli Prime Minister received yet another reason to appreciate the leadership style of Donald Trump, at least as it pertains to Israel.
Trump's announcement that the U.S. would formally recognize Israel's sovereign right to the strategically vital Golan Heights region couldn't have come at a better time for Netanyahu.
It also comes at a good time for Israel, and for other countries in the region suffering from Iran-sponsored terror attacks.
"We very much appreciate this historic decision by President Trump, just as we greatly appreciate his historic decision to recognize Israeli sovereignty of the Golan Heights." — Prime Minister Benjamin Netanyahu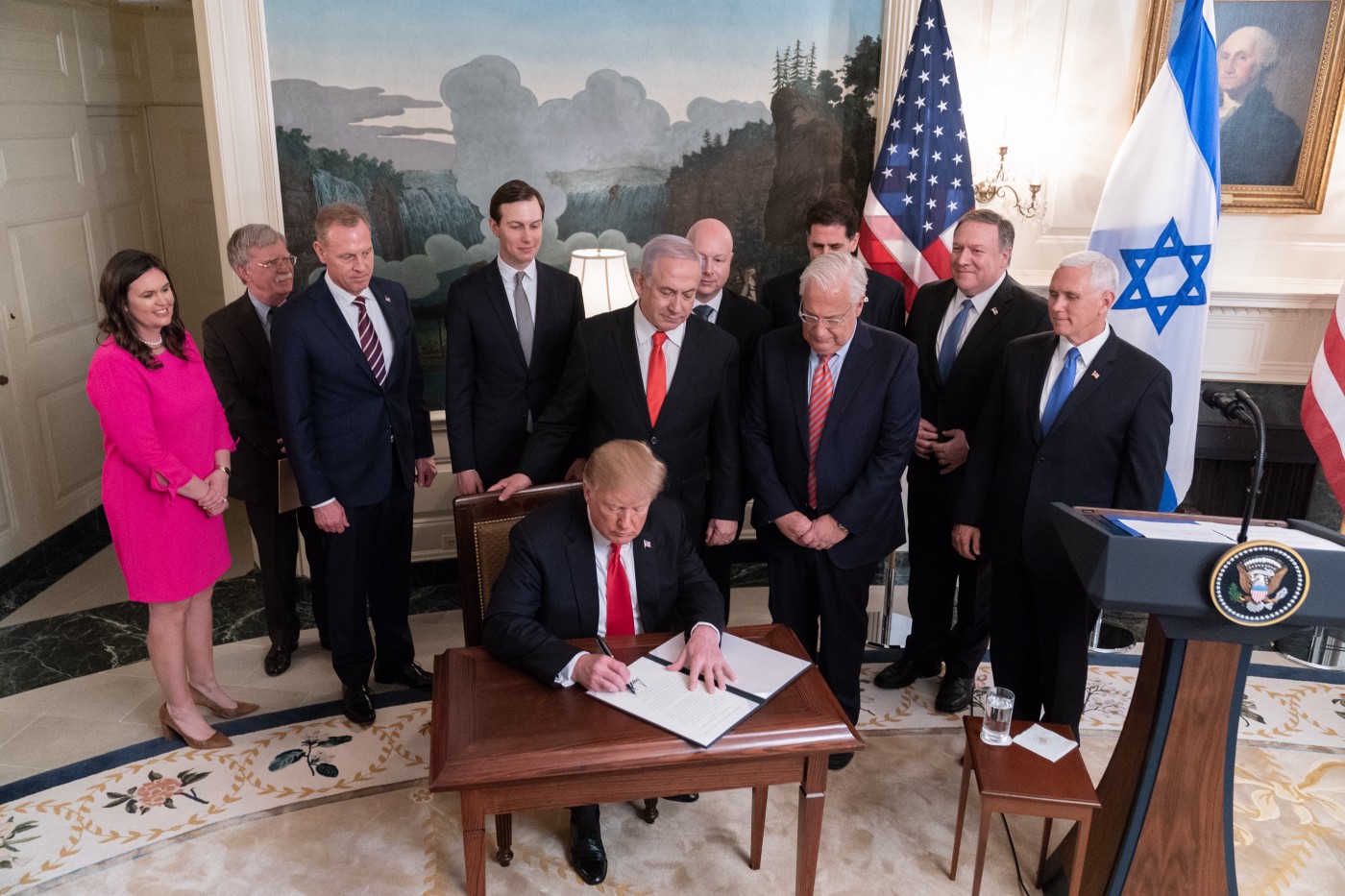 The Israeli government announced Sunday that a location has been chosen for the Golan Heights city to be named in Trump's honor. Netanyahu, who just won reelection in a landslide, has yet to form his government cabinet which will give final approval for the project.
The planned community, a faith-diverse group of 120 families, will be located in the northern Golan region when plans for a previous settlement were approved decades ago.
According to the most recent demographics, there were over 50,000 people living in the Golan in 2017; 23,000 Jews and 27,000 non-Jews.
When the plans for the city are finalized, President Trump will join the ranks of other U.S. presidents honored in this manner. Trump Hotel in New York will someday likely be located on Barack Obama Way and President Donald Trump will have a city in Golan Heights named after him.
(contributing writer, Brooke Bell)