John Sullivan will face federal charges as part of an ongoing investigation.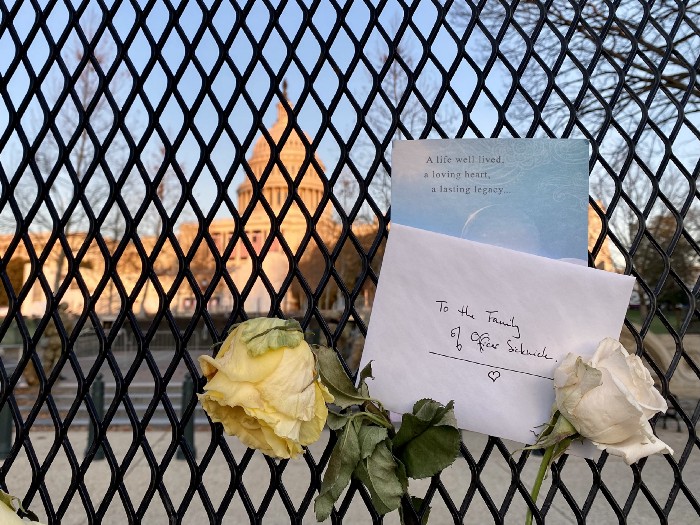 A well-known, left-wing Utah activist has been arrested for "inciting violence" during the recent riot which took place at the U.S. Capitol building in Washington, D.C.
John Sullivan, a professional activist and protest agitator from Utah was arrested on Thursday on federal charges that he played a dangerous part in the riot at the Capitol last week.
Sullivan was charged in a criminal complaint with one felony count of interfering with law enforcement in connection with a civil disorder, one count of unlawful entry and one count of disorderly conduct on Capitol grounds.
Sullivan is the founder of a group called Insurgence USA, which was formed after the death of George Floyd in 2020.
In an affidavit in support of the criminal complaint and arrest warrant, FBI Special Agent Matthew Foulger listed a series of statements Sullivan made on video encouraging violence.
Fougler said video evidence shows Sullivan telling a crowd, over a microphone, "we about to burn this shit down," "we got to rip Trump out of office . . . fucking pull him out of that shit . . . we ain't waiting until the next election . . . we about to go get that motherfucker." Footage then shows Sullivan leading the crowd in a chant of "it's time for a revolution."
As the crowd rushed into the Capitol building, Sullivan said, as cameras rolled: "We accomplished this shit. We did this together. Fuck yeah! We are all a part of this history," and "Let's burn this shit down."
The complaint alleges that as rioters tried to break the Capitol's glass windows with various objects, Sullivan yelled, "Hey guys, I have a knife. I have a knife. Let me up," as he moved to join the rioters trying to break through windows.
Sullivan also recorded the fatal police shooting of Trump supporter Ashli Babbitt on Wednesday as she attempted to enter a barricaded section of the Capitol building. Babbitt, a 14-year Air Force veteran, later died from her injuries.
In an interview with CNN'S Anderson Cooper, Sullivan admitted he was there but denied being a Trump supporter.
"By no means am I there… on the Trump side, but I don't want to see people get hurt unnecessarily, especially when there should be a better way to go about it," he told Cooper.
Sullivan also spoke with Rolling Stone last week, claiming he was only pretending to incite violence in order to build trust with Trump supporters.
"I had to relate to these people, and build trust in the short amount of time I had there to get where I need to go," he stated. "To the front of the crowd to see the dynamic between the police and the protesters, because nobody wants to see the backs of people's heads from a far-off distance."
Sullivan had voluntarily given the footage to the FBI following an interview the day after the riot but claimed he only attended to document the events as a journalist. The FBI disputed his claims of being a reporter.
FBI Agent Foulger said Sullivan, "admitted that he did not have any press credentials," and that the "investigation has not revealed any connection between Sullivan and any journalistic organizations."
Sullivan is already facing separate charges of rioting during a protest against police brutality in Provo, Utah on June 30, 2020, where a civilian was shot and injured.
Prosecutors have charged a plethora of people so far in connection with the riots, many of whom are Trump supporters. The news of the arrest of a left-wing activist came as something of a shock, as mainstream media pundits have repeatedly claimed there was no chance of left-wing agitation at the Capitol riot.
What the ongoing FBI investigation will reveal about the riot at the Capitol, and the events leading up to the breach of the U.S. Capitol Building, is mere speculation at this point. Reports that members of the Capitol Police force cooperated with rioters have yet to be substantiated.
Patience, and a reservation of judgement, may prove the better part of wisdom as the facts about this case continue to become clear in the coming weeks and months.
(Contributing journalist, Allegra Nokaj) (Contributing writer, Brooke Bell)