U.S. President Donald Trump and current Democratic frontrunner Joe Biden descend upon the citizens of Iowa for a Battle Royale.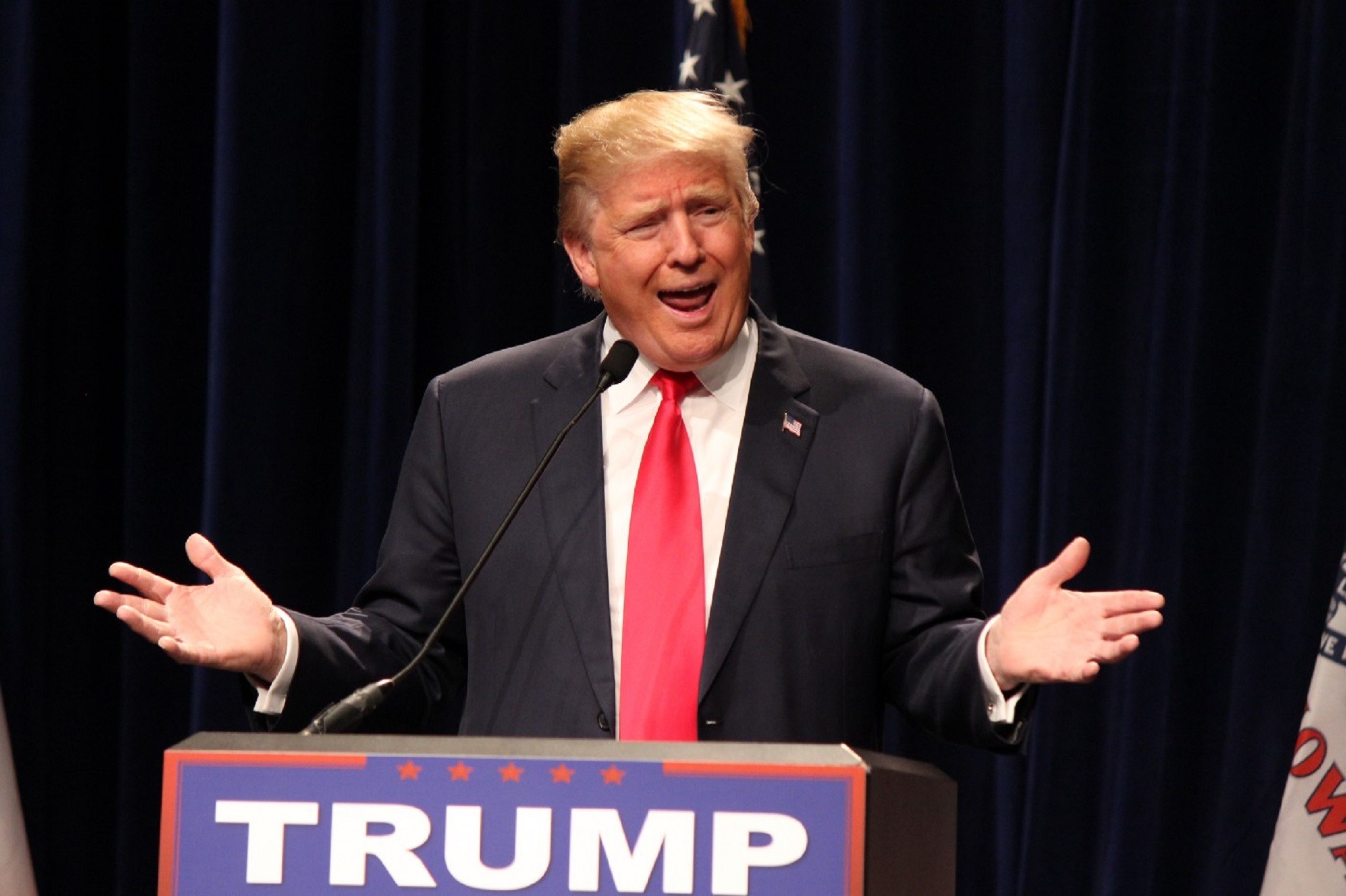 Trump rally in Ottumwa Iowa on 1/9/2016. (Photo: Evan Guest)
The full-contact sport of politics as it has come to be known in the age of Donald Trump is in its full-throated glory today as the lauded bellwether caucus in Iowa reaches its climactic end.
U.S. President Donald Trump and Democratic frontrunner former Vice President Joe Biden will join the other many oval office contenders on the ground in Iowa where they will give speeches, glad-hand and otherwise stump for votes in the state that counts first in all races Presidential.
What happens when an unstoppable force meets an immovable object?
In Iowa?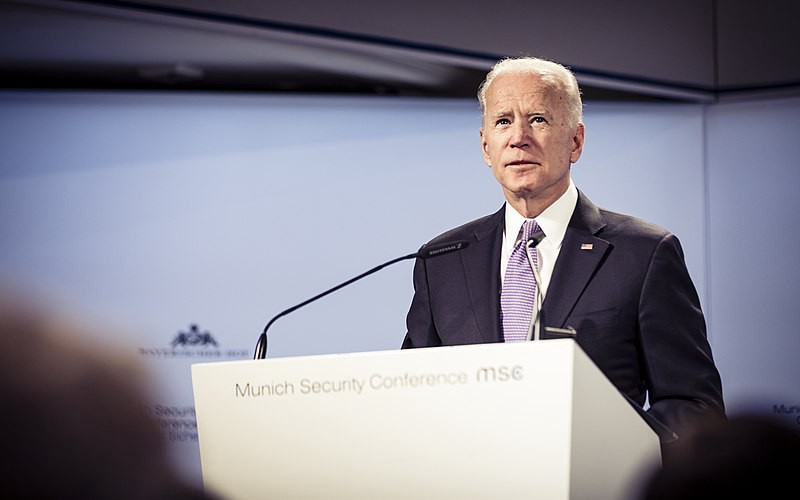 Many things can be said about former Vice President Joe Biden. That Biden is an immovable object is hardly one of them.
Especially in light of Biden's week of flip-flop-flipping on the suddenly controversial Hyde Amendment.
It has left some more moderate Democratic wondering if progressives aren't overestimating the poll-metrics of social media.
Social media is, almost by definition, a self-selecting group participating in survey research. By extension those who elect to participate in social media are agreeing to participate in a survey about a variety of topics, ideas, and most importantly, products.
But active social media users are not a group that accurately represents the voting public: The demographics skew much younger and far more liberal.
Further complicating the issue: As in any poll or survey, the most likely to respond are those with strong opinions on the matter, one way or another. The majority, those without strong opinions, or those who are more moderate in their views are less likely to express them.
Democrats may be making another mistake in putting so much focus on feedback from social media. Sounding off on Twitter is one thing; galvanized political activism that translates into numbers at the polls are a different matter entirely.
Biden's shift from his decades-held position that federal funding should not cover abortion services, a view held by the majority of U.S. voters, does more than reveal his weakness as a candidate. If the only reason Democrats consider him the front runner is that his brand of moderate politics will play well against Donald Trump in front of the electorate, his immediate willingness to fold to progressive pressure isn't a strength.
Biden's ability to whip to the left fast enough to give moderates whip lash is not something that will endear him to moderate or liberal Democratic voters.
Trump, on the other, hand is certainly an unstoppable force. Or at any rate, a seemingly unflappable one.
Facing supporters who voted for him in Iowa is likely to be a mixed bag for Trump. Some in the Mid West may be feeling the pinch from tariffs imposed by the Trump administration. Though tariffs may have been levied to bring U.S. trade partners to the negotiating table with better terms for the U.S., that pinch may soon become a punch.
Trump's tariff and threat strategy has had mixed results, at best. Yet, recent progress with using tariff threats against Mexico may bolster the credibility of Trump's policy of using leverage, in this case the threat of tariffs, to improve U.S. standing in trade negotiations.
It is a strategy Trump has long employed against business rivals, even writing about it in The Art of the Deal.
"The best thing you can do is deal from strength, and leverage is the biggest strength you can have. Leverage is having something the other guy wants. Or better yet, needs. Or best of all, simply can't do without." — Donald Trump, The Art of the Deal
Though it may smack of the exploitative nature of wanting to get your opponent over a barrel, as it were, a good trade relationship between the U.S. and Mexico is something the Mexican economy simply cannot do without. Though to what devastating extent employing such tariffs against Mexico would have on the U.S. economy is unknown.
A good trade relationship with the U.S. is also something China wants very badly. But Trump is obviously finding China a bit more difficult to bully.
Trump's administration certainly can boast achievements that even former President Barack Obama administration would envy, including significant criminal justice reform addressing racially biased sentencing, the FIRST STEP Act, and the robust performance of the U.S. economy.
In spite of a lackluster jobs report in May, the U.S. economy is still proving a juggernaut. The dow reached an all-time high this week. Even the New York Times was forced to admit that most households saw a significant savings from Trump's tax cuts in 2018.
U.S. businesses are booming. Consumer confidence is high.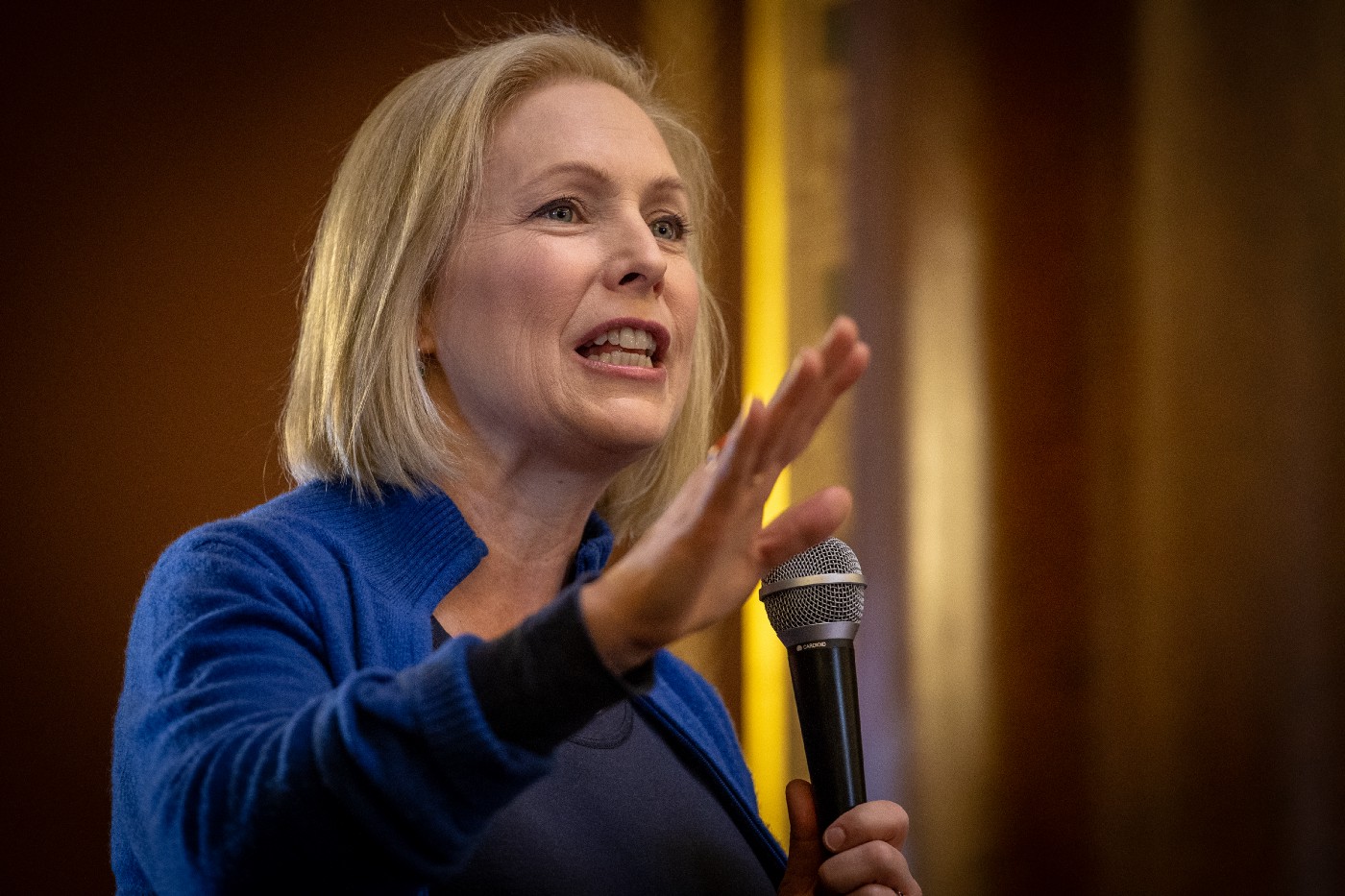 The worst news for Democratic presidential hopefuls in Iowa, and Joe Biden in particular, is something that no candidate will think to mention in speeches. Though early reports are that Biden will mention Trump almost 70 times during his big speech.
Good news for U.S. consumers may be bad news for Democrats: The price of gas is coming down, with the cheapest reported in Texas at under $2 bucks a gallon. For the start of the summer driving season, this is actually something that impresses ordinary working voters.
Consumers in California, who continue to pay nearly $4 a gallon for gas, may be surprised to hear this. Because of high taxes and costly environmental regulations in California, drivers of the state pay more.
Which of course, affects the poorest communities most adversely.
What will the Biden and Trump talk to Iowans about? Only time and the breathless media coverage will tell.
(contributing writer, Brooke Bell)