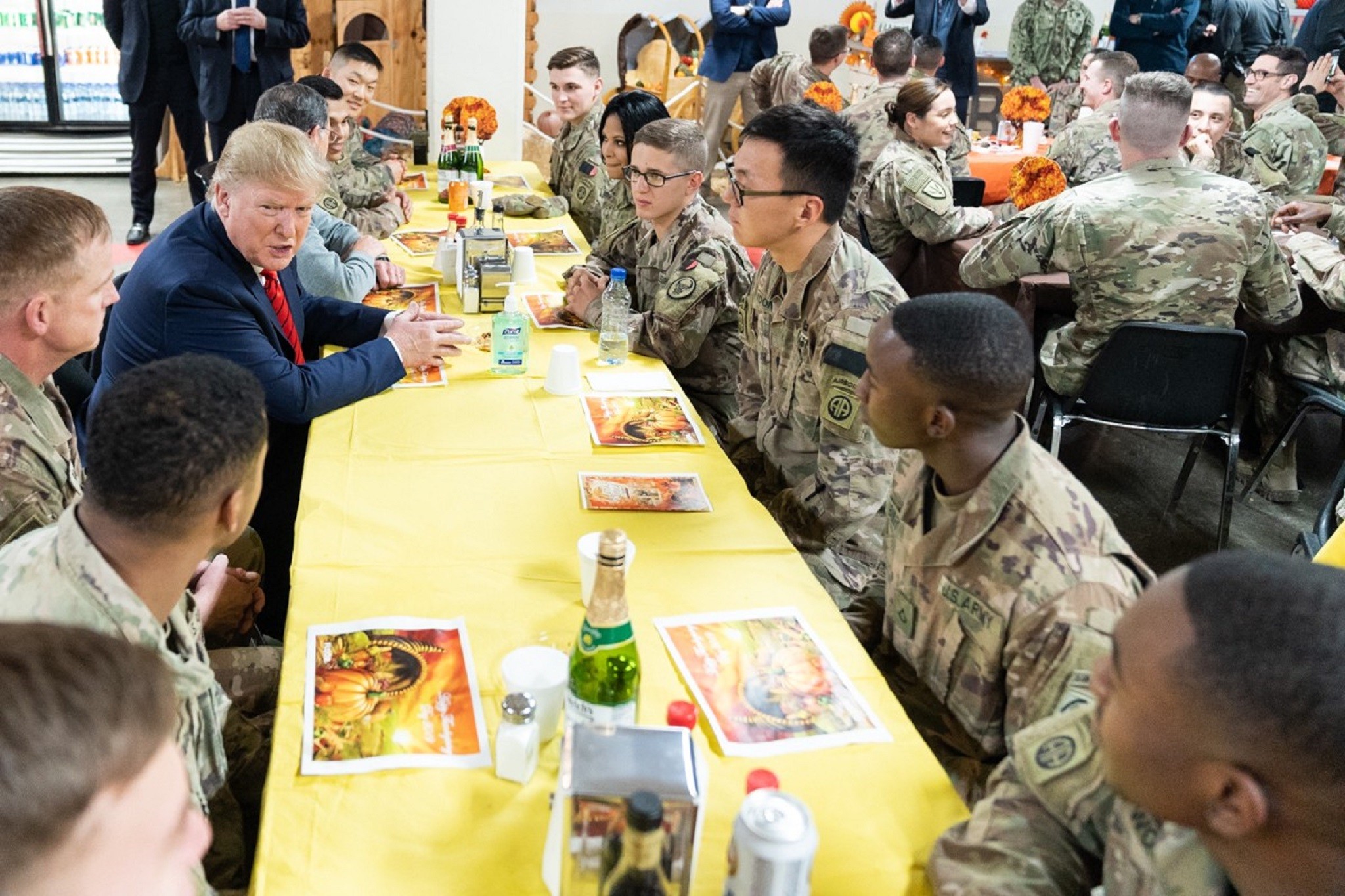 President Donald J. Trump joins US military personal, November 28, 2019, for a Thanksgiving meal at Bagram Air Base, Afghanistan. (Official White House Photograph by Shealah Craighead)
Decrying the "fake news media" is one of the things that Trump does best.
Not only is peddling this extremely easy-to-sell idea simple, Trump himself excels at giving it both the punchiest delivery and the extensive reach for maximum possible impact.
A contentious relationship with the unofficial checks and balances branch of journalism isn't exactly unheard of in the world of modern presidential politics.
Obama was well-known during his administration, at least in Washington, for keeping the press-corps at a comfortable arms-length.
Trump, on the other hand, seems all too willing to clutch the press to his bosom, Tweeting out his unfiltered opinions for the whole world to see on a daily, sometimes hourly basis.