Kentucky deserves a bipartisan, all-hands-on-deck aid effort from lawmakers.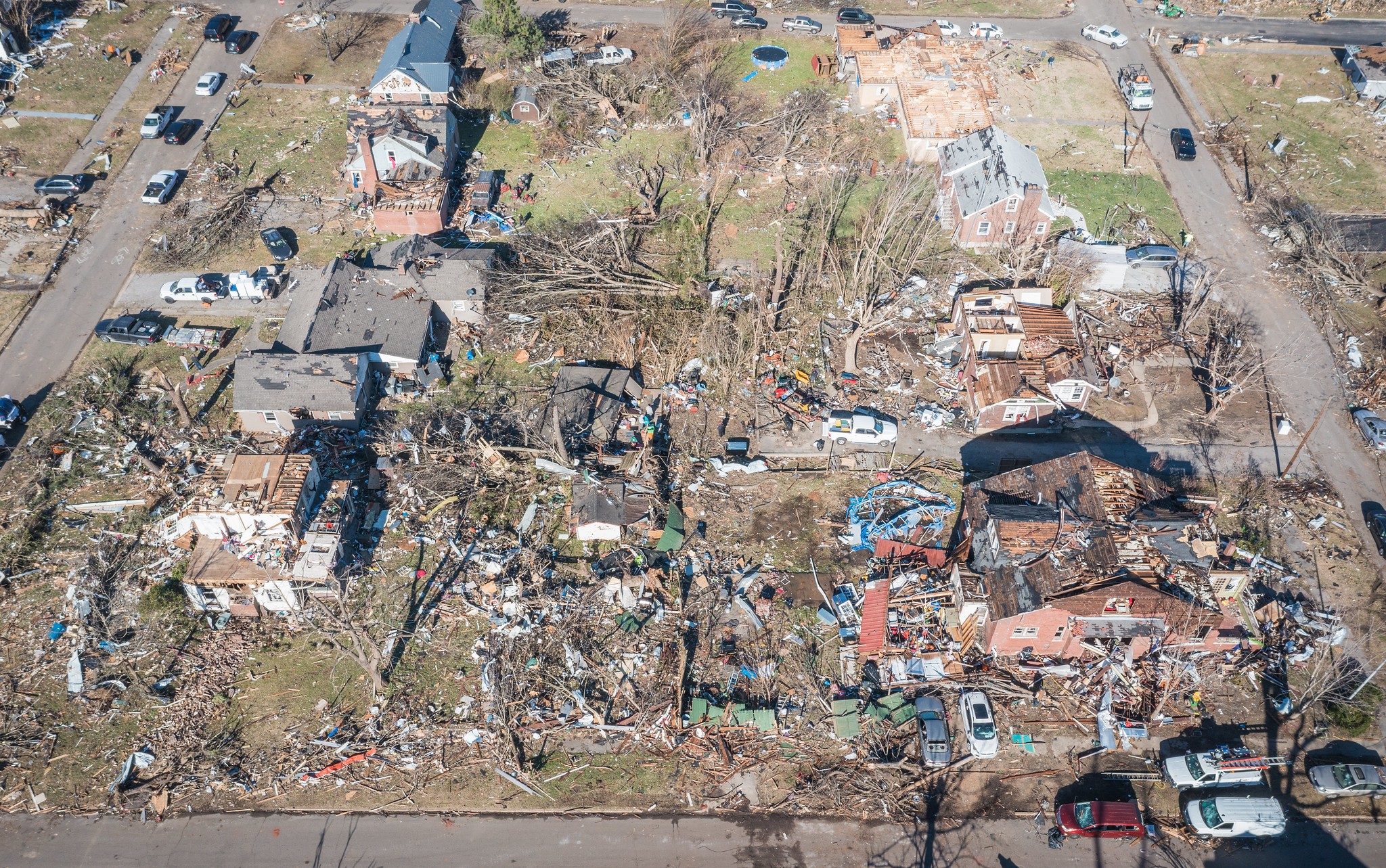 The unseasonably late storm hit overnight on Friday, producing a swath of powerful tornadoes that ripped through several states.
Kentucky fared worst: As of Monday, 74 people in Kentucky are known to have been killed in the tragedy. Kentucky Governor Andy Beshear is warning that the grim number is likely to rise in the coming days. 109 people remain missing and rescue workers continue to search for survivors.
The state has suffered natural disasters in the past; but never before has so much rain fallen onto ground already inundated by disaster and hardship. COVID-19 is still wreaking havoc on daily life in Kentucky and on top of everything else, catastrophe and tragedy.
In spite of an outpouring of support from the Biden Administration, state and local authorities, and emergency aid agencies, the recovery process is likely to be a long one for the state of Kentucky. Entire towns have been devastated; families and tight-knit communities torn apart and displaced.
One somewhat unlikely U.S. government aid agency stands ready to help the people of Kentucky recover, now and in the months to come; the Small Business Administration.
Unfortunately for the small business owners of Kentucky, whose businesses were destroyed along with their homes, the SBA isn't fully staffed with leadership at this time.
Already mired in COVID-19 relief applications and distribution, operating well over its normal capacity for quite some time now, the SBA is still lacking a deputy administrator.
In all the many months since March 2021- as COVID-19 variants, including inflation, supply chain issues, and higher fuel prices have squeezed small businesses to the breaking point- President Joe Biden's nominee for the job has been languishing in the confirmation process.
Dilawar Syed- a successful tech entrepreneur with long experience helping small businesses from the 2008 recession to the COVID-19 crisis- has patiently withstood every politically-motivated objection Republican Senators have managed to throw at him.
Mr. Syed is doing all he can to navigate the arduous process of confirmation; answering every question again and again, moving quickly to satisfy any challenges Senate Republicans have raised.
President Biden is doing all he can. A President can lead a nation, but no President can do the job alone. Mr. Biden needs a fully staffed cabinet, and agencies fully staffed with his qualified nominees.
The SBA is doing all it can, but it needs the strength of a full leadership team.
Republican Senators must now do all they can as well. Not allowing a vote on Mr. Syed has held up progress for far too long.
If Dilawar Syed is unacceptable, unqualified, or otherwise lacking in some way; if Republican Senators think they, and the American people, would be better off with another nominee, they should by all means vote no.
The SBA needs a deputy administrator. The small business owners of Kentucky need the SBA, now more than ever. If not Dilawar Syed, who?
U.S. Senator and Kentuckian Rand Paul in particular has requested federal assistance to help his state recover.
Senator Paul is absolutely right: If there was ever a time for bipartisanship, for putting party politics and campaigning aside to focus on the urgent needs of the citizenry, disaster relief is one of those times.
Communities in Kentucky, after suffering through a terrible two years, are now facing unthinkable tragedy, and right before the holiday season.
As Ranking Member, Sen. Paul is the top Republican on the SBA committee and is ideally positioned to work with Democrats to confirm Dilawar Syed- this week.
With Dilawar Syed, the SBA could be at full strength and on the ground assisting with the hard recovery work in Kentucky as early as next week.
There is a time, a place and a need for urgent government assistance. Surely Republican Senators, including Rand Paul, can agree this is it.
(contributing writer, Brooke Bell)