All hail the Democratic Party Primary.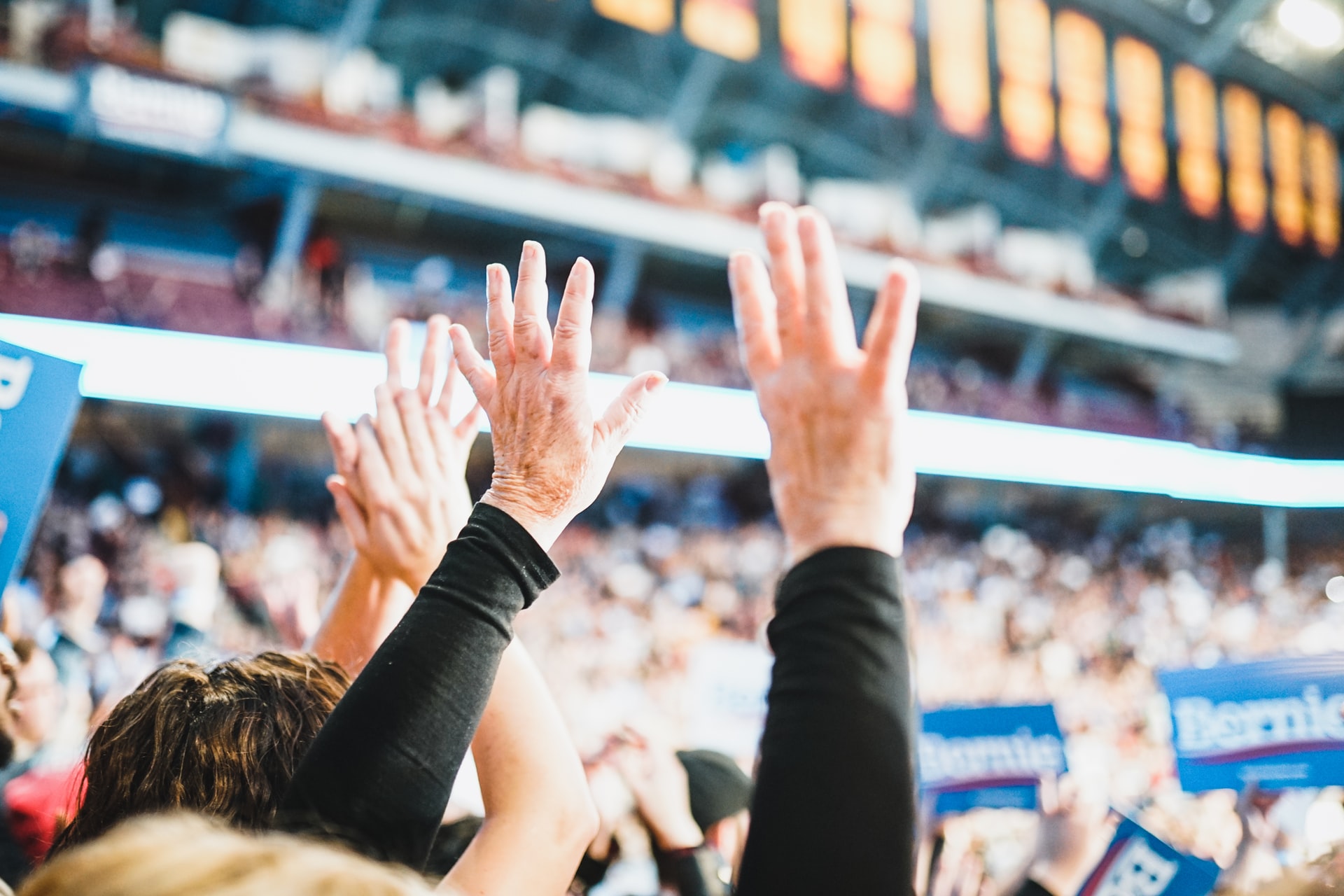 While the Republican Party licks its chops over the upcoming midterm election and positive polling aggregates, and former President Donald Trump rattles his saber from exile in Mar-a-Lago, progressive Democrats are again standing athwart Democratic Party leadership.
Even popular long-time Democratic Party stalwarts like Senate Majority Leader Chuck Schumer are looking in askance at the upcoming primary season. Progressive upsets in the primaries aren't exactly unknown.
Several high-profile career Democrats in leadership have been supplanted since 2018, when the Justice Democrats managed to install Rep. Alexandria Ocasio-Cortez and several other of her fellow progressive "Squad" members.
The Justice Democrats, a political action group primarily dedicated to mounting primary challenges against more moderate incumbent Democrats, and other progressive groups like it, have been challenging the party's power elite ever since.
In 2020, even more Justice Democrats were elected. Far-left progressive Rep. Jamaal Bowman defeated a longtime moderate Democrat in New York; Rep. Elliot Engel. Rep. Marie Newman and Rep. Cori Bush were also successful 2020 Justice Democrats.
In Texas in 2020, Justice Democrat Jessica Cisneros ran a very competitive primary race against Democratic Party Rep. Henry Cuellar. She lost by a very thin margin and has already announced her intention to run against him again this coming November.
Cisneros may have better luck this time around, depending on any number of factors. Anything could happen between now and election day, as well we know. However, Rep. Cuellar may be in a much more precarious position this election cycle.
Just weeks ago, and only months away from the Texas Democratic Primary which is on March 1, FBI agents very publicly raided the home office of Rep. Henry Cuellar. The investigation is ongoing, and Rep. Cuellar has insisted it will clear him of any wrongdoing, but the damage done to his campaign may be permanent.
The damning image- of FBI agents leaving a Democratic Congressman's house with seized computers and bins full of personal belongings- is why the Department of Justice generally tries to avoid disclosing details of investigations which might unduly impact election outcomes.
Why the department chose to act so very publicly in this particular case, remains a mystery.
That Cuellar and the Biden Justice Department happen to be in the same political party throws the incident into a different light. Had Cuellar been a Republican, accusations of politicizing the Justice Department would be a great deal more prevalent.
As it is, it makes the search of Cuellar's house appear less a political matter and more suggestive of a serious crime, or at least the well-founded suspicion of one. None of this is good news for the Cuellar reelection campaign, however unfair that may be.
Rep. Cuellar has been especially outspoken about the Biden Administration's policies at the U.S. southern border. His district is located in a border area where constituents are seeing the situation first-hand.
His primary challenge Jessica Cisneros insists, and she may be right, that her values are more in line with those of the Biden Administration than Henry Cuellar's. It is possible.
Rolling back immigration policies put in place during the Trump years has been one of the Biden's Administration's biggest successes this year. On Biden's watch, border crossing has reached historic proportions as economic refugees have flocked to cross and wait their turn for an immigration hearing.
Progressives, like Jessica Cisneros, may be prepared to go further than the Biden Administration, envisioning as they do a future utopia without any U.S. border restrictions at all. But moderates like Cuellar, who favor a more standardized, traditional model of border security, are falling further and further out of step.
Progressives, and increasingly moderate voting Democrats, are more and more favoring a hands-off approach to immigration. Any restrictions are seen as xenophobic, racist and reactionary.
Rep. Cuellar denies any wrongdoing and insists he will be cleared during the course of the Justice Department's examination of his computer and whatever other items FBI agents seized from his residence.
But barring some miracle, the suggestion of wrongdoing will likely be enough to push him out of the primary, if only barely.
Sadly, using the Justice Department investigation against Cuellar during the primary will be a moral imperative for the effort to elect Jessica Cisneros. Refusing to lob that particular mudpie during the primary race wouldn't do the incumbent, or the party, any favors.
Democrats might be too polite to mention it; everyone is innocent until proven guilty and an FBI warrant does not a conviction make, however dramatic it looked on television.
The Republican Party challenger will almost certainly mention it no matter what. Cuellar, if implicated in wrongdoing, is still a Democrat; just like Jessica Cisneros. Implying that Democrats have corrupted the office hurts the incumbent and any other candidate running with a "D" behind their names.
Cuellar will insist, as do other moderates in swing districts and areas turning ever more purple, that a hard-left progressive won't be able to defeat the Republican in the primary. He may have a point.
There is also the phenomenon of an increasing number of Hispanic-American and Latino voters abandoning the Democratic Party, breaking with them on immigration and other major issues. On the subject of border security and immigration, no group of voters is a monolith. Polling, as notoriously unreliable as it is becoming, is showing a trend favorable to Republicans as voters from many demographics take out their economic frustrations on the Biden Administration.
However unfairly, the Covid19 President was bound to get stuck with managing an ongoing crisis and cleaning it up at the same time, a Herculean task on par with any ever faced.
Many progressives feel they have done all the compromising this past year; voting how they are told to vote to appease party leadership and banking on future promises to fulfill progressive wish list items.
Progressives are angry with moderates for giving holdouts like Sens. Joe Manchin and Kyrsten Sinema all the leverage. How much longer they will be willing to keep playing along with party politics is anyone's guess.
Moderates are angry with progressives about going too far out on shaky limbs like "Defund the Police".
Unless Democratic Party redistricting schemes can save the day, the party is heading into a difficult midterm. There has never been a more important time for Democrats to be united in a common goal.
One year, even two, is much too short a time to repair the damage done to the country by COVID-19 and other challenges. A change in leadership isn't going to fix anything; progressives and moderates must work together if the nation is ever going to dig out from beneath the ravages of Covid19.
(contributing writer, Brooke Bell)