A vote on keeping the U.S. Embassy in Jerusalem is only the latest to pit party leadership against progressive members.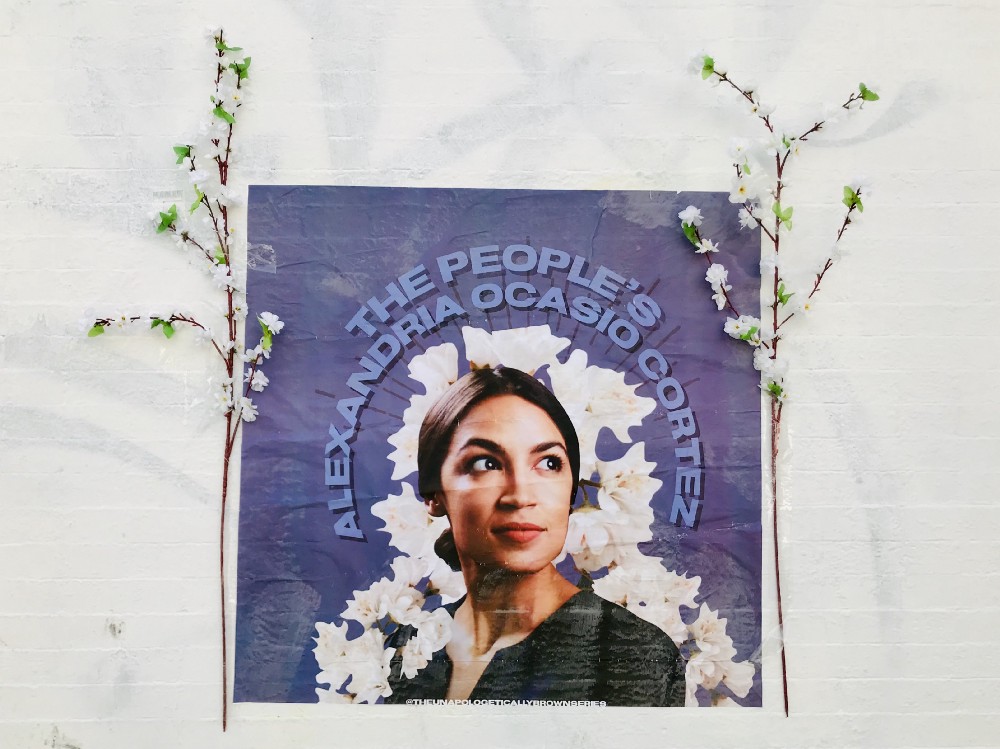 That all four original members of "The Squad"- those four female progressive lawmakers elected to the House of Representatives during the 2018 mid-terms- survived their most recent election challenges is hardly surprising.
Of course Rep. Alexandria Ocasio-Cortez (D-NY), Rep. Ilhan Omar (D-MN), Rep. Ayanna Pressley (D-MA), and Rep. Rashida Tlaib (D-MI) all won reelection in their deep-blue districts.
The Squad even managed to recruit new members in 2020, and that should be of no surprise, either. Not since Rep. Ocasio-Cortez herself unseated, without warning, a Democratic Party leadership titan.
New York's 10-term incumbent Rep. Joe Crowley was third in the ranks of House Democratic Party leadership in 2018, but it did not save him. He was taken by surprise and defeated by AOC. Other veteran Democratic lawmakers took note and have taken progressive primary challengers a bit more seriously in the years since.
In 2020, however, the Justice Democrats still managed to defeat another major Democratic Party leader. Justice Democrat-backed Rep. Jamaal Bowman (D-NY) defeated longtime Congressman and Foreign Affairs Committee Chairman Eliot Engel.
In Missouri, Justice Democrat candidate Rep. Cori Bush defeated incumbent Democrat William Lacy Clay in the primary and went on to win in the general election.
Raising campaign funds, getting progressives elected to replace moderate Democrats still hanging on in deep-blue districts, social media domination; the Justice Democrats have certainly had their successes.
Their success as influencers on the Democratic Party zeitgeist has been somewhat limited, however; often frustrated by Democratic Party leadership. Successes unseating moderate Democrats hasn't translated at all into notable success passing meaningful legislation.
Instead, clashing with Democratic Party leadership and moderate Democrats within the party has resulted in some fairly high-profile dustups.
House Speaker Nancy Pelosi famously panned AOC's signature legislation as "the green new dream, or whatever they call it," during an interview in 2019.
After the four lawmakers of the Squad failed to vote for Pelosi's House spending package later that year, Pelosi took aim at their effectiveness in Congress. "All these people have their public whatever and their Twitter world," Pelosi told the New York Times, "But they didn't have any following. They're four people and that's how many votes they got."
"If the left doesn't think I'm left enough, so be it," the veteran lawmaker told progressive NYT columnist Maureen Dowd.
A few clashes between the progressive and moderate wings of the Democratic party have even taken place on Twitter and were well-publicized- by Republicans, at at rate.
On one memorable occasion, Rep. Ocasio-Cortez publicly accused House Speaker Nancy Pelosi of being a racist. During another, Rep. Ilhan Omar openly accused her Democratic colleagues of accepting bribes from wealthy Jewish interests.
For these deeply anti-Semitic comments, and for casting such scurrilous aspersions against her fellow members of Congress, Rep. Omar was forced to apologize. It was, however, not the first time Omar had faced criticism for implying her Congressional colleagues were under the control of shadowy Jewish financiers.
"I welcome debate in Congress based on the merits of policy," then Foreign Affairs Committee Chairman Rep. Eliot Engel said in a statement about Omar's remarks, "but it's unacceptable and deeply offensive to call into question the loyalty of fellow American citizens because of their political views, including support for the US-Israel relationship."
"Worse, Representative Omar's comments leveled that charge by invoking a vile anti-Semitic slur. Her comments were outrageous and hurtful, and I ask that she retract them, apologize, and commit to making her case on policy issues without resorting to attacks that have no place in the Foreign Affairs Committee or the House of Representatives."
Social-media savvy progressives like Omar and Ocasio-Cortez may have the upper hand during a Twitter spat. In the House of Representatives, however, and within the Democratic Party, Speaker Pelosi wields far more power and influence.
After these very-public, inter-party Twitter spats, Pelosi encouraged her progressive colleagues, without naming any names, to, "think twice," before posting such incendiary comments to a public forum.
"Actually, don't think twice," the House Speaker deadpanned, "think once."
The tension between progressives and Democratic Party leadership isn't likely to have been improved by the votes on Capitol Hill today. Included in one of the votes, bundled together with spending packages and economic relief measures, is a resolution to leave Israel's U.S. embassy where Donald Trump put it during his term: In Jerusalem.
With Speaker Pelosi's majority in the House being as slim as it is, she needs every Democratic vote to pass her legislation. Will the four original squad members- including Reps. Omar and Tlaib, who have been particularly outspoken in their criticism of Israel- vote with moderate Democrats?
Thwarting Pelosi on this particular point may be seen as something of a moral imperative to those few Democratic lawmakers like Tlaib and Omar who object to the very existence of the world's only Jewish state. It is, however, difficult to imagine that the Israeli-Palestinian conflict, and whether the U.S. Embassy is located in Jerusalem or Tel Aviv, is a top concern for voters living in the Michigan and Minnesota districts the two lawmakers represent.
This may be one of those votes during a Congressional session where being a team player, and placing the needs of constituents over personal feelings, is the better part of valor.
If these progressive lawmakers want to build goodwill among their colleagues in Congress, and with their Jewish constituents, they should cooperate with House Speaker Nancy Pelosi on this occasion.
Pelosi didn't become the first, second, and only female Speaker of the House because she isn't a highly capable and savvy politician. Instead of bucking House leadership, progressive lawmakers might consider learning from some of the finest elected officials this country has ever produced, Nancy Pelosi chief among them.
(contributing writer, Brooke Bell)