Where is Jack Ma?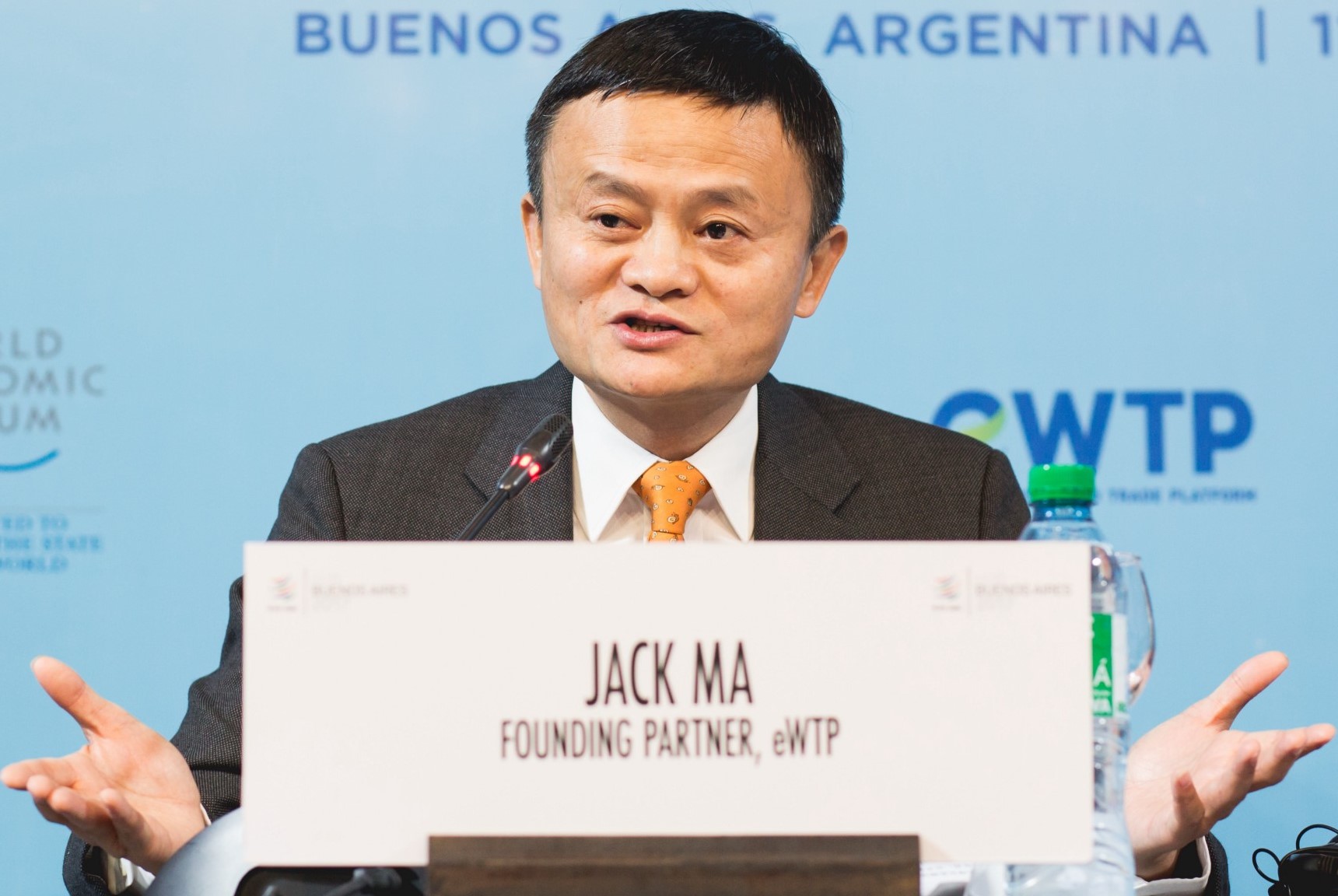 Billionaire Jack Ma, one of China's richest men and the founder of e-commerce giant Alibaba has not been seen in public for two months. Concerns have been raised that he might be missing.
Ma's mysterious disappearance came after he called for economic reform during an Oct. 24 speech in Shanghai of what he called an "old people's club," according to a report from Yahoo Finance.
"Today's financial system is the legacy of the Industrial Age," Ma said during the speech. "We must set up a new one for the next generation and young people. We must reform the current system."
According to an English transcript published in the Hong Kong newspaper Apple Daily, Ma also offered a light criticism of Chinese President Xi Jinping.
"President Xi once said, 'success does not have to hinge on me.' I understand this saying as describing a kind of responsibility… However, real innovation must be trailblazing and undertaken by those with commitment. For innovation must entail mistakes," Ma said.
Soon after this speech, Chinese Communist Party regulators launched an anti-monopoly investigation into Alibaba and called Ant Group, Alibaba's financial affiliate, in for questioning.
Jack Ma's last public appearance is reported to have been during an October 31 live-streamed event, an opening ceremony for the annual Chinese shopping event Double 11. He did not appear in his role as a judge for the final episode of an entrepreneurial game show called Africa's Business Heroes in November. Ma was replaced with another Alibaba executive.
Alibaba has blamed Ma's absence from the show on a scheduling conflict, but Ma was also notably absent from this year's Shanghai Zhejiang chamber of commerce meeting, where he has delivered a speech every year since 2016.
Ma had been warned in early December not to leave the country, according to a Bloomberg report. A hashtag "Ma Yun banned from leaving China" — referring to Ma's Chinese name — was censored on Weibo, but his name was not publicly listed on a national database of people subject to such bans.
Ma previously committed millions of dollars to fight the coronavirus pandemic. He said he would give $14.4 million from his foundation toward funding the vaccine development in Wuhan and committed $2.15 million towards developing a vaccine at the Peter Doherty Institute for Infection and Immunity in Australia.
Additionally, Ma has donated millions of face masks to Europe, the US and the World Health Organization to help curb the effects of the pandemic.
Prior to his October speech calling for change to China's current system, Ma's net worth was well over $60 billion and Ma was named by Business Insider as China's richest man. Two months later, as regulators cracked down on his business, his net worth took a $12 billion dollar hit.
Ma is now the fourth-wealthiest man in China.
On Tuesday, CNBC anchor David Faber reported that Jack Ma is not missing, but is likely laying low amidst the Chinese Communist Party's crackdown on his businesses.
"He is being less visible, purposefully," Faber said. "And you can expect for that to be the case for some time."
"He may not have shown up, but he's not missing. He hasn't been captured, he hasn't been taken, this is not a Chairman Wu situation," Faber continued, referring to a previous case involving the chairman for Anbang Insurance.
Indeed, Ma is not the first high-profile Chinese businessman to disappear from the public eye in a suspicious manner.
In 2018, Anbang insurance founder Wu Xiaohui was convicted of fraud and sentenced to 18 years in prison. In 2017, Asset manager Xiao Jianhua was taken from a Hong Kong hotel and into Chinese custody, after regulators accused him of siphoning investors from the nation's stock markets. China later took control over parts of his business.
In March, property tycoon Ren Zhiqiang went missing after writing an essay critical of China's Covid response. He was sentenced to 18 years in jail for corruption in September.
(Contributing journalist, Allegra Nokaj) (Contributing writer, Brooke Bell)