When conservatives move left on issues dear to liberal hearts, liberals don't see this as a win. Why not?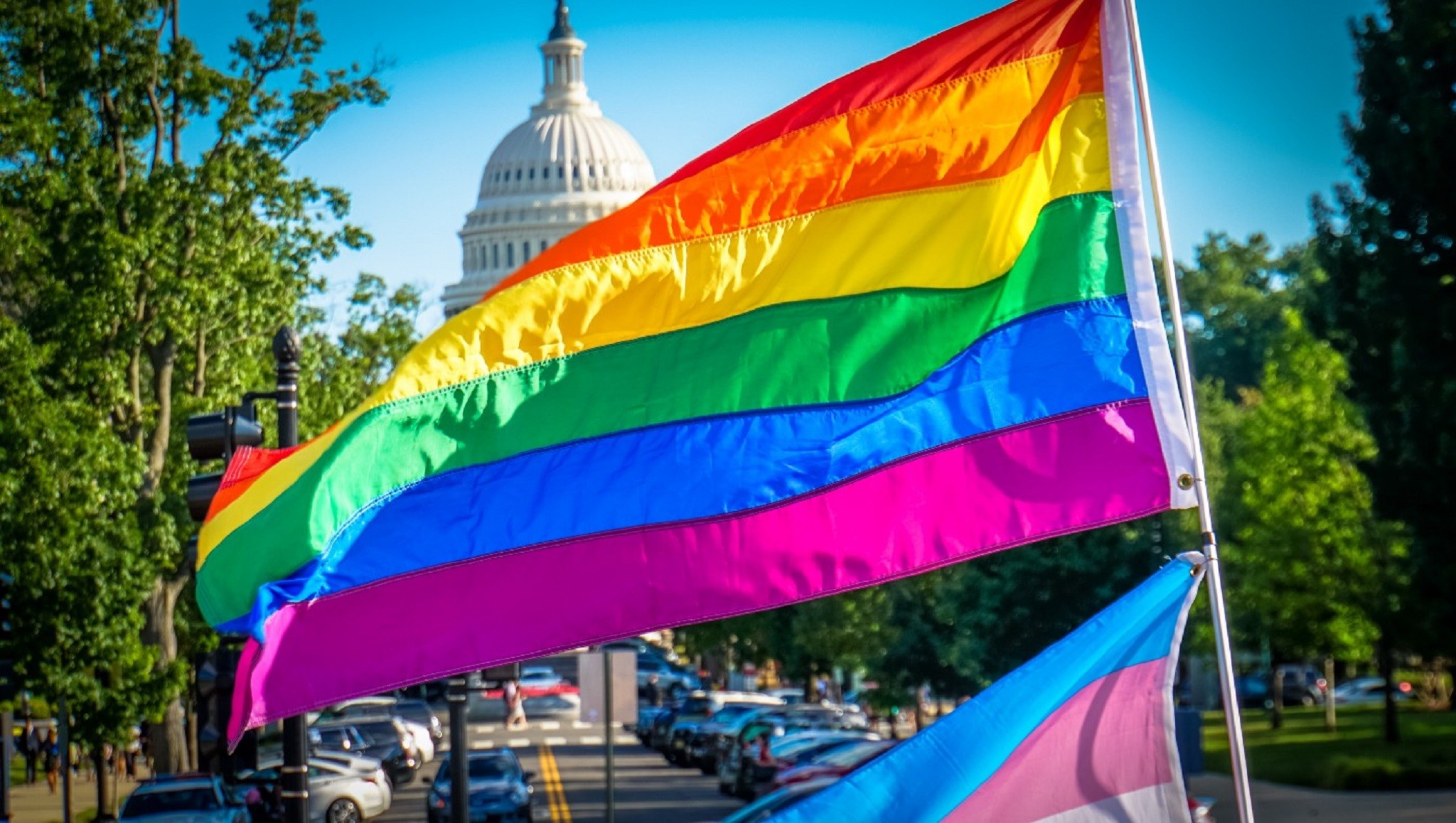 (photo: Ted Eytan)
U.S. President Donald Trump recently became the first Republican U.S. President in history to acknowledge LGBTQ Pride Month.
"As we celebrate LGBT Pride Month and recognize the outstanding contributions LGBT people have made to our great Nation, let us also stand in solidarity with the many LGBT people who live in dozens of countries worldwide that punish, imprison, or even execute individuals on the basis of their sexual orientation." — US President Donald Trump, May 30 2019
Trump's administration is also leading a global push, in cooperation with other nations and led by U.S. Ambassador to Germany Richard Grenell, to end the criminalization of homosexuality worldwide. Grenell is the highest ranking gay official in the Trump administration.
"My Administration has launched a global campaign to decriminalize homosexuality and invite all nations to join us in this effort!" — U.S. President Donald Trump, May 30 2019
Former U.S. Speaker of the House and Republican stalwart John Boehner has recently taken up the cause of marijuana legalization, pleading the case to his former colleagues in Washington, D.C.
"While we come at this issue from different perspectives and track records, we both believe the time has come for serious consideration of a shift in federal marijuana policy. Over the past 20 years a growing number of states have experimented with their right to offer cannabis programs under the protection of the 10th amendment. During that period, those rights have lived somewhat in a state of conflict with federal policy. Also, during this period, the public perception of cannabis has dramatically shifted, with 94% of Americans currently in favor of some type of access, a shift driven by increased awareness of marijuana's many medical applications." — former Speaker of the United States House of Representatives John Boehner and former Governor of the State of Massachusetts Bill Weld in a joint statement.
Considering Boehner's record against marijuana, this is quite a conversion.
John Boehner is currently speaking to other conservatives on Capitol Hill about marijuana legalization, and in a language conservatives understand well: Money. Couching the decisive legislative issue in terms of profit and loss creates a new way to talk about a topic that has shifted radically in public perception over the last decades.
Donald Trump is certainly not a perfect ally to LGBTQ people; but he has recently spoken out very strongly in support of gay marriage and equality. John Boehner has certainly evolved.
Let's say, for the sake of argument, they have both evolved on these issues. They've changed; the left's arguments have worked- or reason has prevailed if you prefer. Though not perfect they are beginning to change. Everyone has to start somewhere. Like former President Barack Obama on the subject of gay marriage, like a great deal of progressives of a certain age on gay marriage, they've evolved.
Isn't that kind of the whole point of activism?
Yes, the War on Drugs was a terrible tragedy of the 21st century in America that will be remembered in the history books for generations to come. The War on Drugs will come to be universally acknowledged as the devastation to African-American communities, among others, that it certainly was. It cost the U.S. millions of lives and left a legacy incarcerating a greater percentage of our citizens than any other nation on Earth.
Nothing can ever change that. Nothing can every put that 'right'.
The same can be said of the way the LGBTQ community in the U.S. has been marginalized, maligned, persecuted and discriminated against over the past decades. Nothing can ever erase the injustice, no one can ever restore what has been lost.
We should certainly care about the lives lost, the lives scarred, we should care about the families left behind. We should care about years of injustice and inequality, we should care about everyone who has suffered.
But we should care about the people suffering right now even more. People who have spent the last 25 years of their life in prison for marijuana possession can never be vindicated. And they especially cannot be vindicated by barring anyone formerly complicit in these systems from coming over to the right side.
If a "win" for your "cause" means a complete vindication of past wrongs…well, that is a very high bar you must admit, if not outright impossible. Unless you can turn back time and restore life to the dead, I'm not sure it can be managed.
People need to be released from prison now. Drug laws, equality laws need to be changed so that future generations need not suffer the way previous generations have suffered- the sooner the better.
And to do that, we need converts. From the other side. Where else?
If you want change, you must accept the changed.
(contributing writer, Brooke Bell)