While well-intentioned, it just won't do what U.S. progressives want it to do: The world is too globalized; and not globalized enough.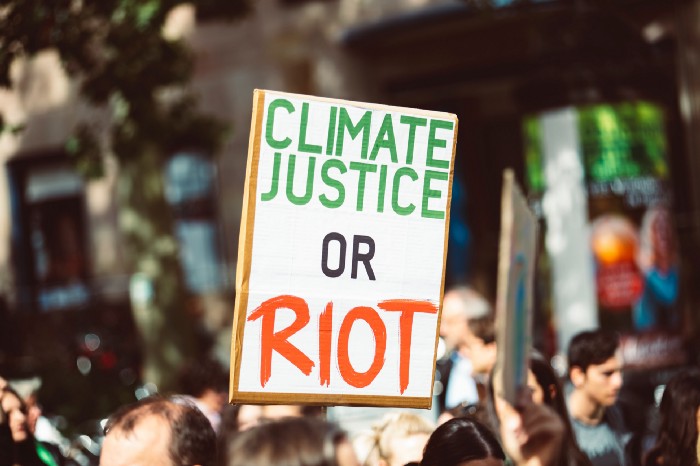 That U.S. progressives are a bit confused about climate change should come as no surprise to the world at large.
The "science is settled" folks don't like it much, but they obviously don't like science much either. In science, few things as complicated and complex as climate change are ever "settled". Most scientific theories are proven incorrect; most scientific experiments end in failure.
Scientific predictions about the future are equally fallible. Even predicting a week of weather accurately is a challenge of the highest order.
Among scientists who agree on many aspects on human driven climate change, there is still dissension in the ranks about what to do, how much to do, and when to do it.
In addition to these important questions is another, even more pressing, overarching and dominant question:
Can a democracy, like ours, ever commit to a plan of climate action on a magnitude sufficient to satisfy Democratic Party progressives and climate change alarmists?
Some of these measures are likely to be extremely expensive. They will also need to be implemented for decades before any benefit will be seen, if indeed the measures work at all. Retro-fitting every residential structure in America, for instance, and taking away cheap energy from the working-class and emerging nations isn't going to be popular and is going to draw accusations of elitism.
The problems voters pose to the progressive strategy to address climate change has led some progressive Democrats to abandon Democracy altogether, even going as far as to call Democracy the biggest threat to the planet.
If Democracy is the biggest threat to the planet, why did the Chinese Communist Party dump 200.7 million cubic meters of waste directly into the world's oceans in 2018- 27% more than in 2017?
More recent information about just how much waste China's companies are still pumping directly into the world's shared waterways is, strangely, absent from the the internet.
So, in addition to all the problems progressives have with voters and their reluctance to address climate change, countries like China will not submit to a globalized authority on the subject of climate change or anything else.
As the U.S. has passed stricter environmental laws, U.S. companies, and other international companies, have simply moved and started elsewhere- in places like China with lower labor standards and fewer environmental restrictions.
U.S. progressives, even if they do manage to convince enough voters in the U.S. to vote for austerity measures, will still not be doing anything to save the planet. Companies will continue to pollute at will- just not on U.S. soil.
The downside of globalization, from the progressive standpoint at the moment, anyway, is that progressives holding all the reigns of power of the U.S. government don't have as much power as they think they do.
Not anymore.
That's what happened Great Britain learned when it joined the EU; and why Britons ultimately rejected it.
Submitting to a centralized world authority- like the all-powerful one we would need to address climate change on a global scale- organizing under the auspices of a collective like the EU meant less autonomy for each individual nation and it's political leaders.
The Chinese Communist Party will never dilute its power by submitting to a centralized global authority.
Never.
The CCP won't even let the WHO research the origins of COVID-19 and world authorities can do exactly nothing to force free access for the global scientific community. Not even with world health on the line.
The world is too globalized for the Green New Deal to work- passing it would just push U.S. companies, and U.S. workers, further down the competitiveness scale in the world marketplace.
The world is not globalized enough for the Green New Deal to ever work. Whatever restrictions U.S. liberals manage to ram through will not apply worldwide; and there is no centralized authority under which all nations would submit, whatever the climate models are predicting.
The only hope for humankind is the same hope we've always had: We adapt, we survive. In the modern age, survival and adaption is happening at an accelerated rate.
If we want out of the climate crisis, we are going to have to innovate our way out. For instance, most meat in 2040 will not come from dead animals. Someone recently invented composite roof tiles that are made from recycled materials and actually cool homes by absorbing and radiating away heat.
If U.S. progressives want to save the planet, a pro-business, pro-innovation strategy may seem counter-intuitive, but it is the only thing likely to work, unless climate change alarmists manage to subvert world-governments under a global climate authority.
As that doesn't seem remotely likely, innovation may be our only hope.
(contributing writer, Brooke Bell)