Demand has never been higher for more room, more rooms, and more outdoor space. Luckily, real estate professionals have risen to the challenge.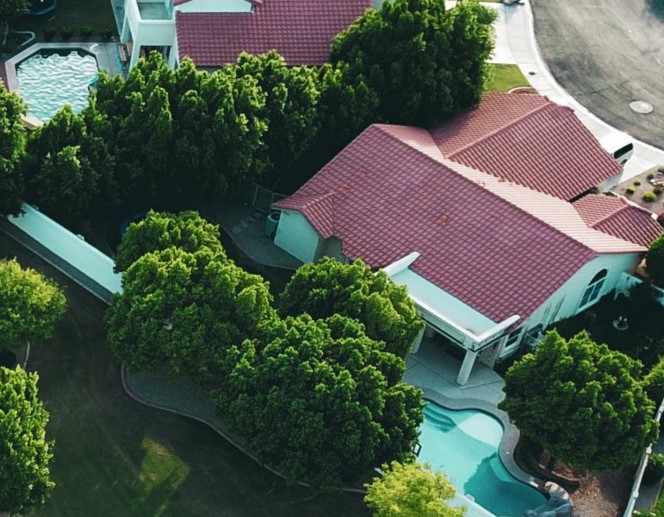 The coronavirus pandemic has created a major shift in daily life for most American families. From an increased need for separate indoor areas for work and play, to a demand for more outdoor living spaces, those looking to relocate have a whole host of new ideas about home.
With greater degrees of remote work flexibility, many people have opted to relocate further from commercial and city centers. Most of the movement has been people anxious to leave behind cities with a high cost of living to find locations that offer more suitable space for remote work.
As a result, the demand is very high for properties with sprawling floor-plans and outdoor entertaining spaces. Americans looking to buy and sell homes must also contend with these unprecedented times. The COVID-19 pandemic has driven the real estate shift; it has also made the home-buying process more difficult to navigate.
In the current real estate market, finding a dedicated and knowledgable real estate professional committed to client health and satisfaction is more important than ever.
Founder and CEO of KB International Realty, Katerina Bucciarelli, understands this. As a licensed real estate broker in Florida, New York and soon, New Jersey, she has moved quickly to respond to the increased demand for new homes.
KB International Realty, a Boutique Real Estate Brokerage firm licensed in Florida and New York, boasts a diverse group of agents.
The company prides itself on providing customers with licensed and dedicated professionals who can offer personalized guidance.
According to a report from U-Haul, which tracks the net gain of one-way U-Haul trucks entering a state versus leaving over the course of a year, Florida has been the third most popular destination among people looking to relocate.
Families and individuals financially struggling during the COVID-19 pandemic have recognized the appeal of moving to states like Florida. A lower cost of living, no income tax, no estate tax, in-person public education for children, and close proximity to the beach are only a few examples of what has made Florida such a popular choice.
2015 data from the Hispanic Federation shows that over 4.9 million Latinos live in Florida, accounting for 24 percent of Florida's population. About 51% of Latinos in Florida prefer to speak English, while 49% prefer Spanish.
KB International Realty provides quality service to all clients, whatever their language. Katerina herself is multilingual. In addition to English, she is fluent in both Italian and Spanish, and has served as a liaison to numerous European and South American investors and brokers.
Buying or selling real estate can be a frustrating process, especially if it's difficult to communicate with the broker. Katerina's fluency in Spanish has allowed her to ease the concerns of her Spanish-speaking clients and reach out to a larger portion of the Florida market.
Katerina is a supportive broker and leader, who makes herself available to guide agents and their clients through the selling process 24/7. A passion-driven professional, Katerina has had outstanding success meeting each client's unique home-buying needs.
She recently sold two brand new homes in Golden Shores, Sunny Isles Beach, where she set a new neighborhood record in price and quickness of sale for the second time in a row.
"Katerina did an outstanding job, for my husband and me, from helping us determine the right neighborhood for our family to live in right up to the closing of the sale. The local government where we bought had closed due to the pandemic, which made closing next to impossible. Katerina, however, reached out to every local official until she found one who would get us the documents we needed for the closing to take place. She made it happen. We strongly recommend her," wrote one satisfied client.
Katerina's has often been described by her clients as a "pleasure to work with."
According to a testimonial from another client: "My wife and I had the pleasure to work with Katerina for the purchase of our house. The process was not stressful at all as Katerina always keeps a positive and encouraging attitude throughout. She is very passionate about her job and constantly updates you and provides you with new options as the market changes during the weeks, always available via text or call in case of doubts or suggestions."
"She will carefully select for you the best option based on the info provided and make sure you feel comfortable prior to plac[ing] an offer. Also, we appreciated [that] Katerina helped not wasting time during the selection. She put us in contact with the brokerage team she collaborates with and [an] attorney and we were able to complete the whole process very smoothly until the closing date. Thank you Katerina for all your help and care, you know how to make your customers unique."
KB International Realty offers a free home valuation, a comparative market analysis report prepared by a real estate agent- which compares your property to similar properties on the market in your area- on its website, https://kb.international.
Included in the report are homes currently for sale and homes recently sold through the local listings database. Information on costs related to the sale of a home, preparing a home to sell, and the benefits of using a Realtor, are also included.
Katerina has worked in real estate for 13 years. For five of those years she served as a Broker Associate at Fortune International Realty, where she quickly became a Fortune Top Producer.
"My clients and friends often describe me as a volcano," Katerina says of her work in real estate. "My hustle combined with my knowledge in the real estate and construction industries creates explosive results!"
Prior to her position at Fortune International Realty, Katerina served as a Realtor Associate for Prudential Douglas Elliman NYC & Weichert Realtors in New Jersey.
She holds a bachelor's degree in Civil Engineering from Universidad Metropolitana and Development Process and Financial Real Estate designation from New York University (NYU). Her real estate experience combined with her passion for helping people find the perfect home has positioned her as an outstanding resource for anyone considering joining the great American real estate re-shuffle.
Finding your family's new oasis may be much easier than you think.
(Contributing journalist, Allegra Nokaj) (Contributing writer, Brooke Bell)