The idea thrills young progressives, but faces bitter opposition from party moderates. It is a distraction or the future of the Democratic Party?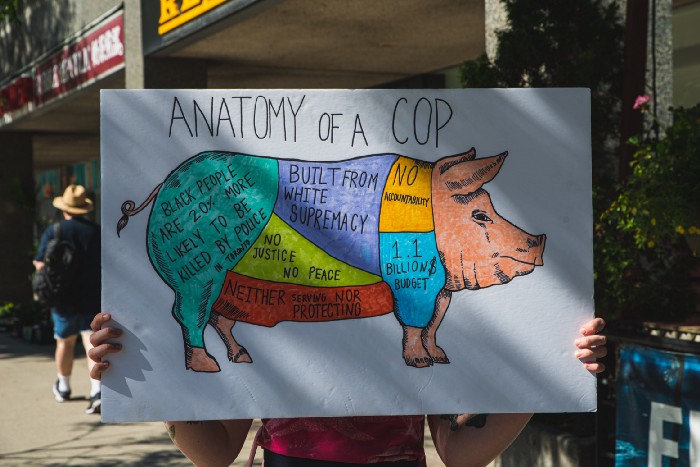 When future historians study this era in American history, after sorting through all the chaff of pop culture, advertising, and reality television, what grains of truth will they find?
How will the social movements of today be remembered? What will their ultimate contribution, or lack thereof, to American society be?
On the death of George Floyd, formerly of Minneapolis, the jury is already in. Convicted murderer Derek Chauvin, formerly of the Minneapolis Police Department, is soon to be sentenced.
Some observers of the case can't help but note the court's failure to bring charges of first-degree murder against Chauvin. However, due to aggravating factors in the case- that the victim was treated with "particular cruelty" and that the murder occurred in the presence of at least three children- the recently-convicted former police officer is likely to face the harshest possible sentence.
Indeed, Judge Peter Cahill, who presided over the trial and is now considering sentencing options, is under enormous pressure to pass just such a sentence.
At 40, 25, and 10 years respectively, each of the charges on which Chauvin was convicted, when taken together, mean a likely life sentence- provided the sentences are served consecutively, rather than concurrently.
Criminal justice reform advocates and Black Lives Matter activists aren't ready to rest on their laurels, however; far from it. Surging forward on momentum from the guilty verdict, and ignoring anything untoward that might happen on appeal, the movement to make American safer for everyone marches on.
On defunding the police, however, Democrats are marching in two different directions.
In one corner, we have prominent members of the Democratic Party, such as Rep. Rashida Tlaib and Rep. Maxine Waters.
That Republicans rushed to condemn Rep. Maxine Waters after comments she made during a demonstration in Brooklyn Center, site of a recent high-profile police shooting, and suburb of nearby Minneapolis, where the killing of George Floyd in 2020 sparked a worldwide response, is no surprise.
That some Democrats were equally disappointed was a bit surprising. Her comments revealed deep divisions within the party about how criminal justice reform moves forward.
It may be easy to have the attitude that Waters' words don't matter much, that this is merely an episode of "politics at its silliest": Elites in Washington, D.C. speculating on what may happen in Minneapolis.
In contrast, if it were their city, and its citizens, who had been bracing for the worst, closing schools, worried that the Chauvin fail might end in acquittal, these erudite journalists and career politicians might behave more carefully.
More perhaps as Chicago Mayor Lori Lightfoot has recently done. Before footage was released to the public showing the shooting death of a young teenager at the hands of Chicago PD, she went on television to beg for calm.
Lightfoot has also be an outspoken critic of efforts to defund the police, arguing that such a strategy would result in a Whiter, less effective police force with less training. She also argues that it would make the poorest neighborhoods in her city even more unsafe than they already are.
The Democratic Party is filled with Lori Lightfoots; dedicated progressives, committed to social justice and reform, but unconvinced as to the wisdom of defunding the police.
Some of these, like Lightfoot and Florida Democrat Rep. Val Demings, have the kind of direct, hands-on experience lawmakers like Rep. Tlaib lack. Demings, a former police officer and police chief herself, recently defended the officer involved in the Ma'Khia Bryant case.
Democrats like Val Demings and Lori Lightfoot, not to mention vulnerable Democrats from swing districts, aren't on the defund bandwagon, nor are they likely to join it anytime soon.
Even without a formal censure from Congress, Rep. Waters and Rep. Tlaib will come back to haunt vulnerable Democratic House members from districts Trump won in 2020.
Those Democrats will have to own, or deny, the movement to defund the police.
(contributing writer, Brooke Bell)