A New Yorker proves he hasn't forgotten: The 9/11 survivor fund is permanently funded and the campaign optics aren't lost on Team Trump.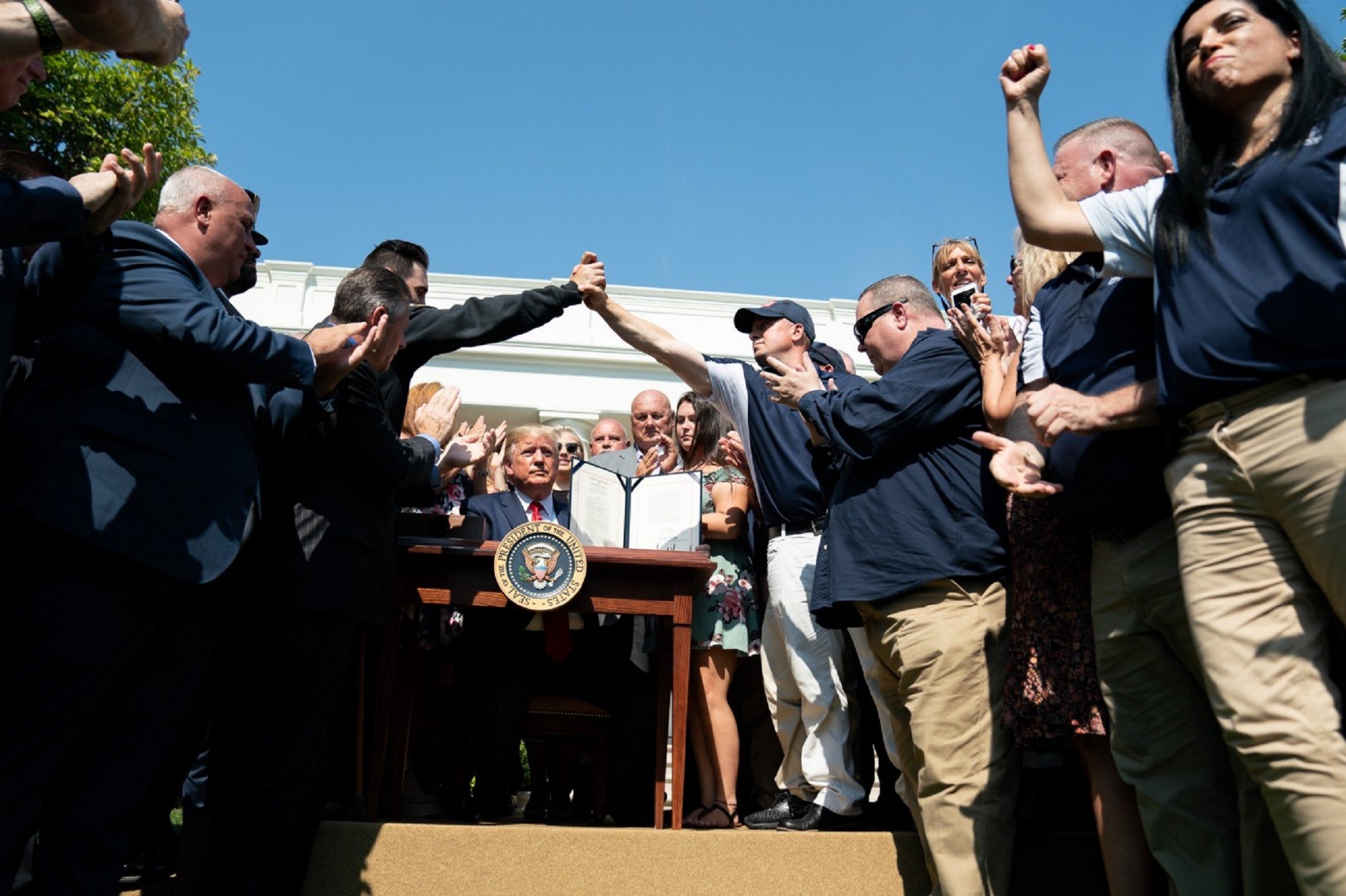 President Donald J. Trump is applauded by 9/11 first responders and 9/11 families, displays his signature on H.R. 1327; an act to permanently authorize the September 11th Victim Compensation Fund Monday, July 29, 2019, in the Rose Garden of the White House. (Official White House Photo by Shealah Craighead)
He is the pied piper of Twitter, the President America loves to hate. His comments can be jaw-droppingly rude at certain times, obnoxious and outright socially unacceptable at others.
Prominent African-American politicians and personalities condemn him, and anyone who votes for him, as a racist; other prominent African-American politicians and personalities defend him, and caution against labeling 63 million Americans as deplorables.
Doing so certainly didn't work out for Hillary Clinton in 2016.
The media coverage of the Trump presidency is painful to watch at times, totally inescapable, and always perfectly correct in a politically correct sense.
Because at other times, and much more often than anyone on the left likes to admit, Trump is just painfully, inescapably, and politically incorrectly…right.
He was right about the corruption in Puerto Rico, as evidenced by the recent revelation of a trove of damning emails revealing a level of inattention to duties and graft a mile high.
He was right about the California government's mismanagement of forests contributing to the wildfires that reduced parts of the state to ash last year, forest management experts quietly concluded months later.
Trump was right about U.S. trade agreements being unfair to workers in the U.S.; the U.N. not footing a fair share of defense costs; China stealing American tech and intellectual property with impunity.
He was right to pull the U.S. out of the disastrous 2015 nuclear agreement with Iran, which has brought the world from an Iran that would never be nuclear capable to an Iran within a stone's throw of getting The Bomb.
Trump was right about Baltimore, too. It is a poorly-managed, crime-ridden city suffering under rampant, systemic corruption at the highest and most egregious levels, including one mayor forced to resign after stealing gift cards meant for economically disadvantaged and at-risk children and one mayor forced to resign after "selling" thousands of copies of her self-published book to Baltimore's hospitals.
Before he was condemning Trump for it,Bernie Sanders said roughly the same thing in 2015.
Trump knows how to swing for the fences, too. He knows a big stinky cheese when it floats slowly over home plate; if his critics think he would miss a chance like that, they are underestimating him. Again.
On Monday, President Trump signaled an end to years of legislative limbo as he signed H.R. 1327, a bill permanently extending the 9/11 victim compensation fund.
This look says it all.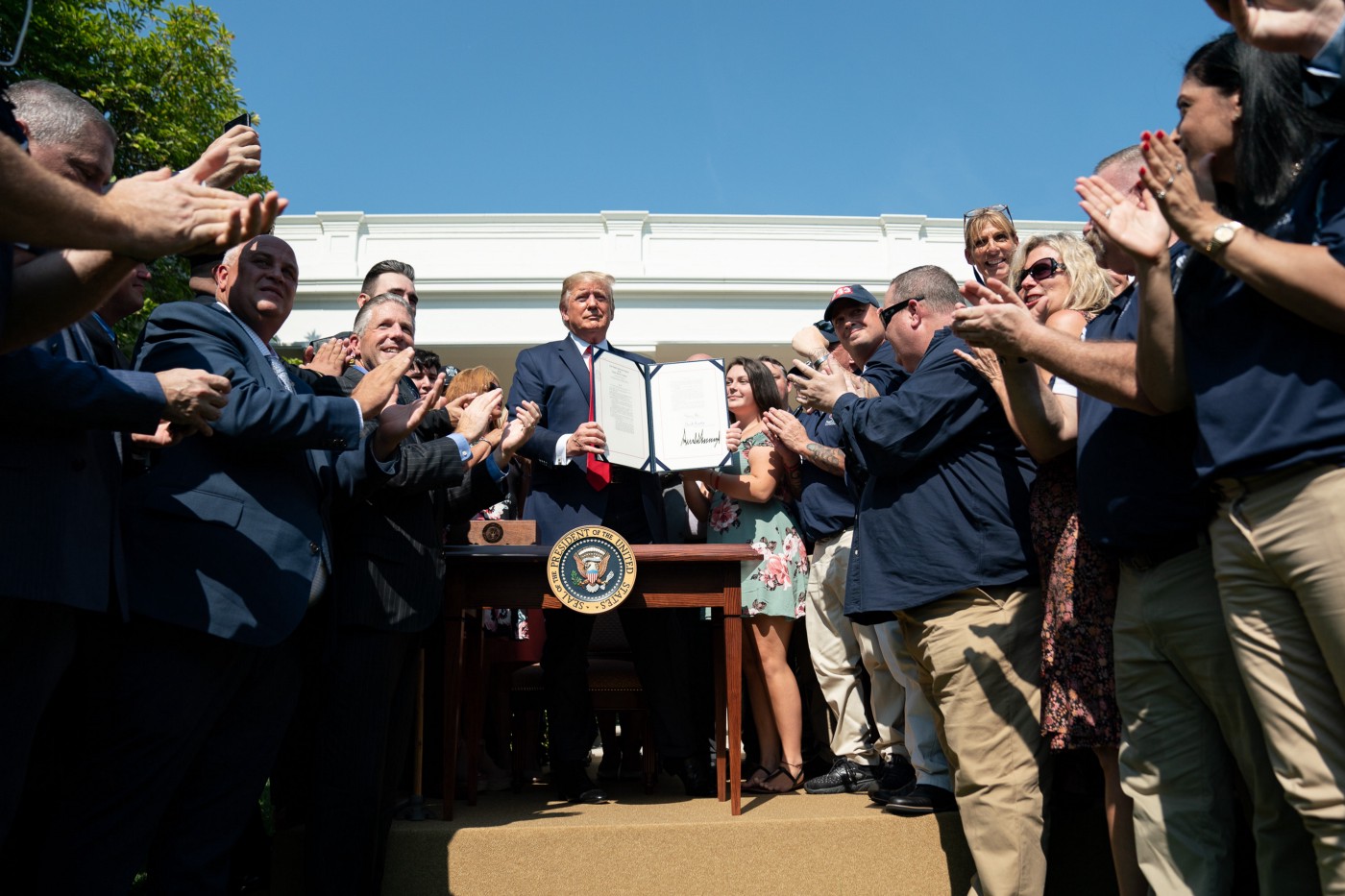 President Donald J. Trump, 45th President of these United States, is wearing a look in this photo that says: "Even John Stewart is impressed right now."
Democrats, look up.
Much as we don't like admitting it, Trump may be winning more voters than he is alienating with his vulgarity and rudeness on Twitter. Most Americans aren't even on Twitter.
On the subject of Trump's act to extend the 9/11 first responders fund permanently, even the New York Times can only feebly bleat that Trump's delusions of grandeur extend to his exaggeration of the role he played in the aftermath at ground zero, and his personal experience on 9/11 in New York.
On the other hand, Trump's reelection team has this: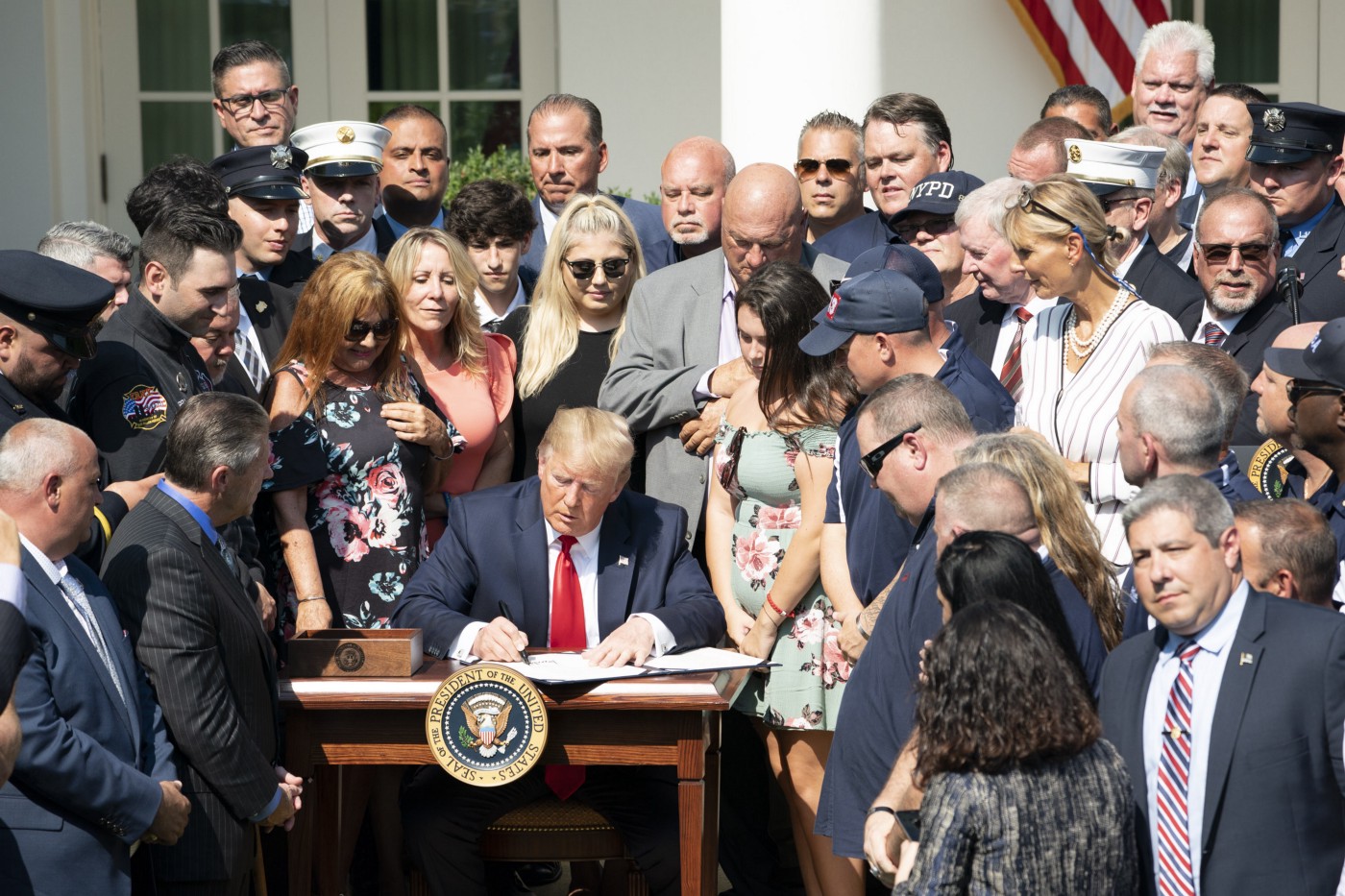 And also this: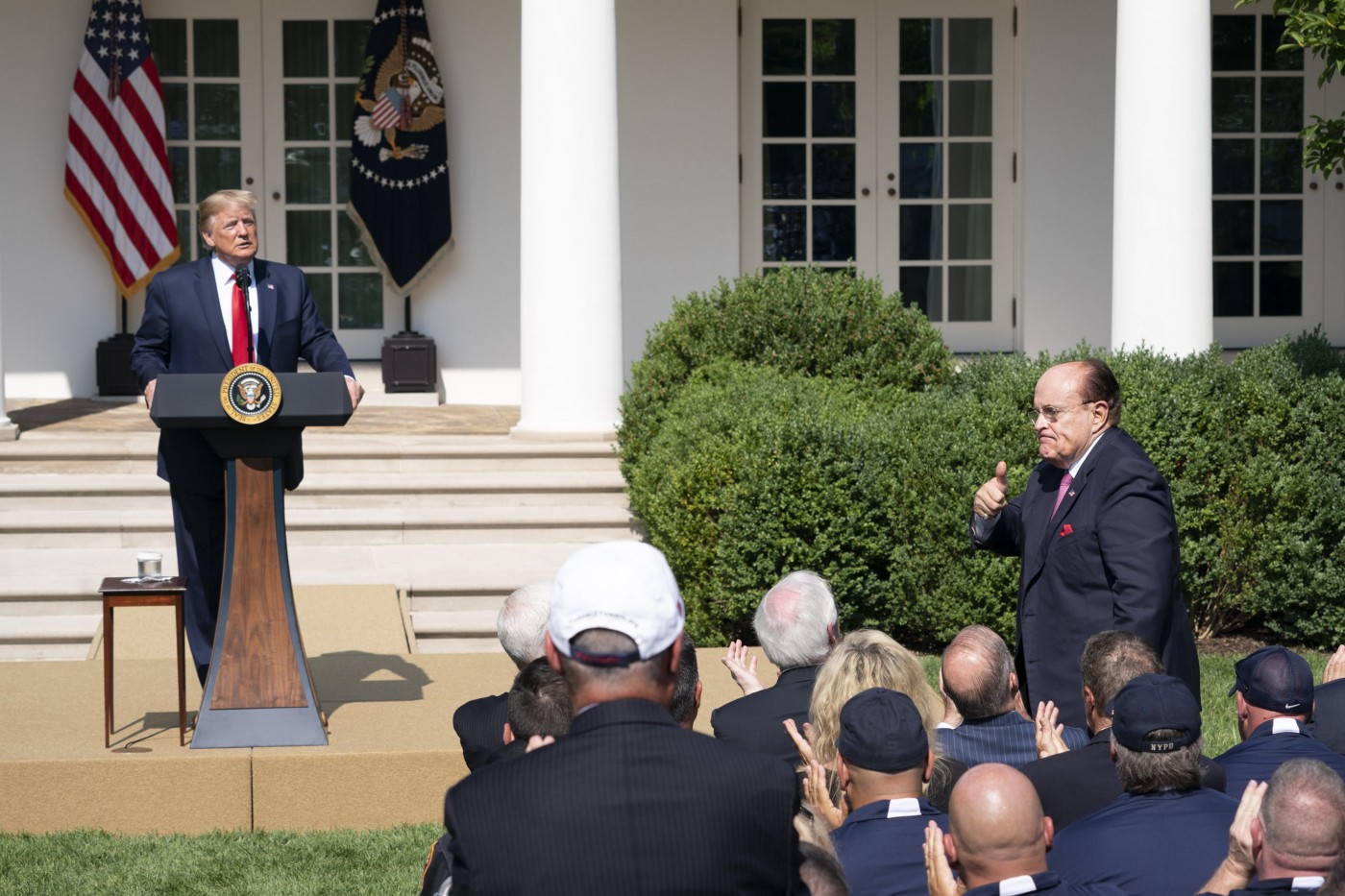 Calling Trump a liar may be satisfying, but as far as campaign strategies go, it is pretty thin, and likely to fail.
Democrats looking to challenge Trump in 2020 have failed to distinguish themselves, so far, as a better alternative to Trump. Instead, potential Democratic voters have been treated to a staggering array of far-left progressive policies that seem overly focused on identity politics and not focused at all on the economy.
Democrats pretending a strong economy doesn't have more power to improve people's lives than making gender pronouns more inclusive on tax forms is kidding themselves. And demonstrating how out-of-touch Democratic elites truly are from the working-class.
For a masterclass on appealing to the working class, there is no need for Democrats to reinvent the wheel; only watch Donald Trump.
(contributing writer, Brooke Bell)