New York real estate brokers like Michelle Sysak prepare for a busy year of helping families navigate home-buying during Covid.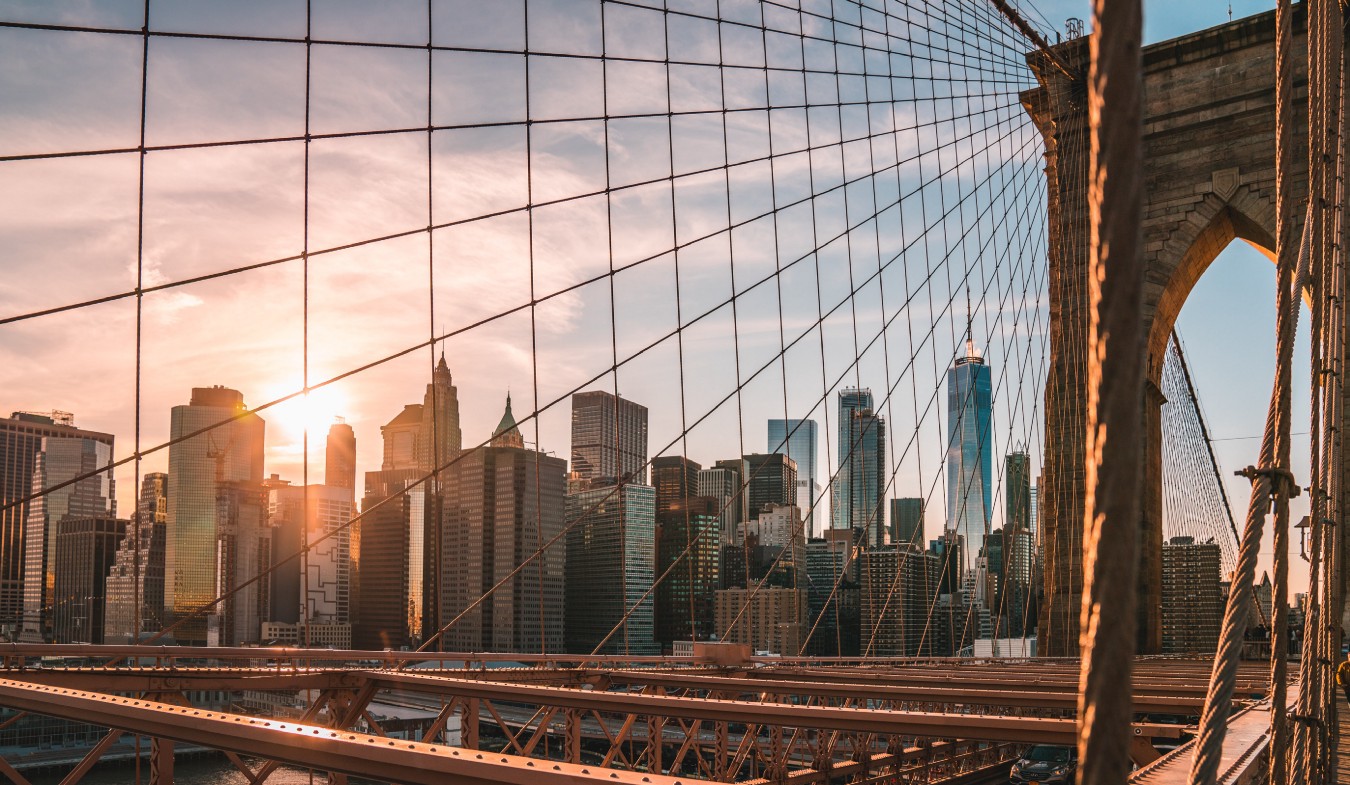 Over the past year, there has been a seismic shift in daily life for American families, many of whom are still struggling with the loss of loved ones and crippling financial burdens.
In the midst of the upheaval of Covid-19, even faced with lock-down orders and restrictions, Americans are still looking for, buying, and selling homes.
While buying a home is already one of the largest investments in people's lives, historic unemployment, a pandemic, and fears of a recession have made these times even more difficult to navigate.
Some real estate brokerage offices have risen to the challenge and adapted quickly to meet a growing need. As families have reevaluated their priorities, and began to anticipate their lives post-pandemic, many have decided to relocate. Whether they are seeking more outdoor space, for family living and entertaining, or more inside space for families with members spending more and more time at home, Sysak Sells can help.
Michelle Sysak is a passionate real estate broker who began her career in the real estate industry at the age of 20, working for Rosen Partners LLC.
As a holder of a New York State Real Estate Brokers License, Sysak opened up her own real estate brokerage in 2017, and is now the founder of Sysak Sells LLC.
Sysak's brokerage has adapted quickly to the challenges of Covid-19 and offers a free consultation service to help clients navigate through every step of the home-buying process.
With the help of a seasoned professional like Sysak, families on the market for a new home can take an informed approach to buying and selling their homes.
Sysak Sells LLC, a member of the National Association of Realtors, provides residential brokerage in the Bronx and Westchester regions. Since beginning her career in real estate 13-years ago, Sysak has carefully built and expanded her operation. After recently adding new agents, the brokerage is able to help even more clients.
Sysak has maintained strict COVID-19 safety protocols to ensure the safety of her clients while they are making important home purchases. Only two people viewing the property and the agent handling the sale are allowed during a property showing and all individuals are required to wear masks, sanitize their hands, and maintain social distance.
Describing her as "an incredible agent" and "a pleasure to work with" throughout their the home buying and selling process", Sysak Sells clients often speak highly of their experience with the company.
According to one testimonial, "Michelle's knowledge of not only the home buying process, but also neighborhood information, school districts, renovation possibilities, general creativity, negations… and so on were an asset as a first time buyer. Throughout the process we felt supported, respected and prioritized. She diminished our fears and hesitations, respected our financial boundaries and provided guidance as if we were life long friend[s]."
"Michelle was always available to answer any questions and concerns, regardless of time of day. Even throughout a pandemic, she remained positive and hopeful," another client wrote.
In addition to running her own business, Sysak also maintains her position as executive assistant to Joseph Tabak, Chairman and Co-Managing Partner of Princeton Real Estate Partners. In her role as executive assistant, Sysak is responsible for managing all of the personal and administrative duties at Princeton Real Estate.
Prior to her work in real estate, Sysak formerly served as a Senior Executive Assistant for Jack Rosen, CEO of Rosen Partners LLC, where she held the honor of managing political and private events for U.S. Presidents, Vice Presidents, Senators and Congresspeople.
Sysak managed a Rosen Partners event for former President Barack Obama's reelection campaign and an American Jewish Congress dinner in Manhattan for former Secretary of State Hillary Clinton in 2014, where Clinton was honored for "lifetime achievement."
She has managed an American Jewish Congress event for Senator Chuck Schumer and former Congressman Joe Kennedy, where Congressman Kennedy was presented with the Stephen S. Wise Award. Her experience managing political events even extends internationally, as she has managed private dinners for Argentinian President Makri, the Argentinian Ambassador, Pakistani President Pervez Musharraf, Secretary General Ben Kimoon and the representatives of other nations.
Michelle's real estate portfolio has grown over the past year and currently includes over 30 properties, with more being added all the time. The scope of properties her brokerage buys and sells includes residential, retail, mixed-use, and commercial.
"Real Estate is not all I do, but it's what I do best," Sysak said. "You see, I have never believed in luck all that much. I believe in hard work and making your own luck. Fortunately, I'm driven with a large appetite for success."
Clients interested in buying or selling in the Bronx or Westchester regions can schedule a free consultation and get in touch with Michelle by calling 1(646)372–7936 or emailing her at michelle@sysaksells.com.
(Contributing journalist, Allegra Nokaj) (Contributing writer, Brooke Bell)