After falling afoul of cancel culture and losing a shot at the Super Bowl this year, QB Aaron Rodgers is getting the last laugh.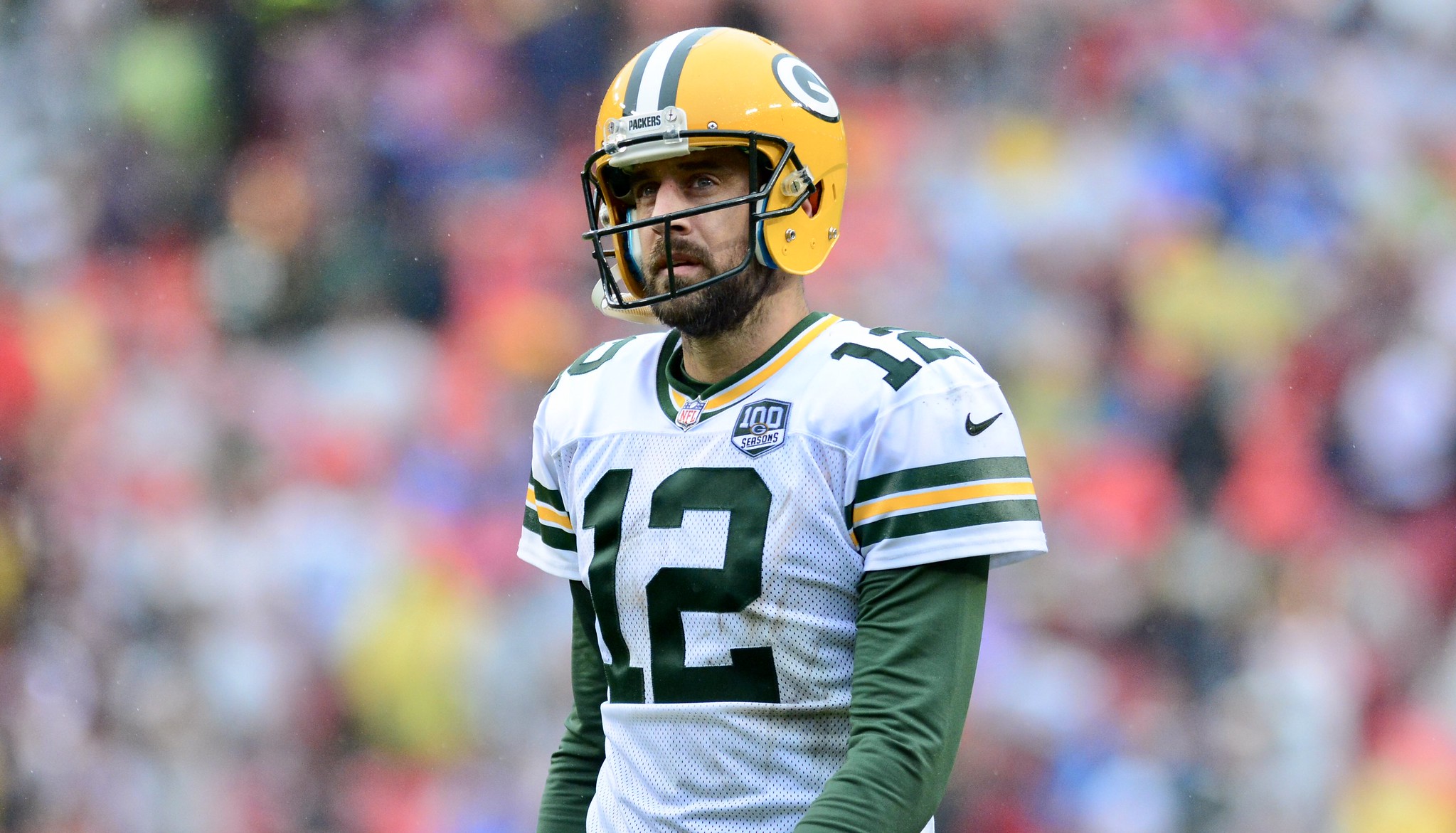 2020 was a year that took everyone by surprise.
For every starry-eyed optimist making ambitious New Year's resolutions in 2020, there were a dozen realists and two dozen pessimists who never in their wildest dystopian nightmares could have predicted what the next two years would hold.
Of course, 2021 was a similar disappointment, without perhaps as many optimists and with considerably fewer rosy New Year's resolutions. Americans and everyone else around the world hoping for a quick return to normalcy after two-weeks to slow the spread, or even a year to slow the spread, were bitterly disappointed.
Long before Ukraine, before Afghanistan, before $4.50 a gallon gas and $3 avocados, just on the heels of COVID19 came the death of George Floyd. The high-profile killing of an unarmed African-American man by a Minneapolis police officer was captured on video. It is today an infamous video most of us have seen by now, regardless of how much we hoped never to witness such a heinous act.
The killing, caught on video, plunged the U.S. and the world into a post-Summer examination of racism in the modern world. Those who thought we were past such things haven't yet gotten over their surprise.
Others sadly unsurprised by the killing of George Floyd haven't exactly gotten over the video, either. It briefly turned the country into a nation of approximately 200 million jurors in the Derek Chauvin trial. The guilty verdict returned soothed communities and consciences only slightly.
For everyone else, the work continues.
The NFL is one of those places where the reckoning over the killing of George Floyd came home to roost.
The league hasn't had an easy journey of it, or one without consequence. Resisting pressure to allow controversial activist and former NFL football player Colin Kaepernick to return to the field, the NFL took a different track- supporting community efforts, donating to worthy causes, messaging.
Hiring Jay-Z to produce the yearly Super Bowl halftime show was a brilliant stroke. The NFL went from lucky to get Maroon 5 to perform to hosting legendary acts like J-Lo, Shakira, Snoop Dogg, Dr. Dre, Eminem, and Mary J. Blige.
The league has also had its struggles with COVID19; mandates, testing, protocols, quarantines and more. It hasn't been an easy time for any industry, with the exception of Amazon, and the live entertainment industry has perhaps borne the worst of it.
Packing thousands of people into crowded stadiums this season hasn't resulted in the kind of massive loss of life critics feared. Voices insisting no one should die to preserve professional sports have been gradually drowned out by screaming fans.
Through it all, super-quarterback Aaron Rodgers has ultimately triumphed.
Rodgers is no stranger to covid controversy. His detractors say he misled the media and probably his teammates months ago by referring to himself cryptically as "immunized" against COVID during interviews with reporters.
That statement was understood to mean Rodgers had received the COVID19 vaccinations all but required to play in the league. As it turned out, Rodgers was later forced to admit- when caught out- that he hadn't been vaccinated but was in fact disclosing a previous COVID19 infection.
A previous bout with COVID19 is thought by most experts to convey at least some temporary protection from the virus, though experts are far from sure how powerful such protection might prove or how long it will last.
Most public health experts agree that vaccination on top of a previous covid infection offers more protection than a covid infection alone.
Rodgers spent a few uncomfortable days squirming under intense media scrutiny and pressure. He even made an appearance on the popular podcast "The Joe Rogan Experience" to discuss the controversy and defend himself.
Wearing a tee-shirt emblazoned with an image of Doc Holiday of Tombstone fame bearing the movie slogan, "Say When," Rodgers was defiant in the face of his many media and popular culture critics. Citing concerns about infertility and his desire to become a father someday, he explained his decision and offered little further comment on the matter in subsequent weeks.
Rodgers' critics were livid as the matter quickly seemed to be all but forgotten. Expecting a living sports legend like Aaron Rodgers to be a good example; to lead American society responsibility by getting, and publicly disclosing a vaccination, isn't a new idea. Plenty of popular athletes have faced pressure from fans and the media to "be a good example" to young athletes contemplating a future in professional sports.
Some athletes, like Michael Jordan, have seemed to revel in it. Other professional players have bristled openly at such expectations, denying any responsibility to the younger generation.
Covid vaccination status is a new metric on which media outlets might judge an athlete's suitability as a role model. For a moment, fans wondered if Rodgers had a future in the NFL.
Rodgers was even then a candidate for Most Valuable Player. Plenty of his fiercest critics were determined to prevent him from securing the coveted award. Whatever his leadership on the field, the quarterback's detractors insisted, his behavior off the field more than disqualified him.
Plenty of these same authorities were heartened when Rodgers failed to lead Green Bay to the Super Bowl, finishing disappointingly in the post-season just shy of the big game.
Rodgers naysayers were again disappointed, however, when Aaron Rodgers was quietly voted MVP in spite of his critics.
2020/2021/2022 certainly weren't great for everyone, but the period hasn't been a total loss universally. The Covid19 years were a major crossroads for Aaron Rodgers.
The man who might even have been named Alex Trebek's replacement on the long-running hit television game show "Jeopardy!" could have gone any number of directions in his career.
Like another legendary quarterback, Tom Brady, Rodgers might have gone quietly into that good night of retirement from the NFL. With his many wins leading the Packers, Aaron Rodgers could have left the game forever in a blaze of glory at the close of this season, perhaps destined to return someday as a highly paid sportscaster.
Instead, he was re-signed by the Green Bay Packers this week for a four-year contract- to the tune of $200 million dollars. The NFL's new $200 million dollar man will be the highest-paid player in NFL history, enshrining himself forever in NFL glory whether or not he ever wins another game.
But as Rodgers has amply demonstrated over this past year, neither attempts to count the veteran quarterback out nor a cancel culture sacking can keep him from the game he obviously still loves.
Whatever his controversies, the game clearly still loves Aaron Rodgers back.
(Contributing writer, Brooke Bell)