About time or too soon?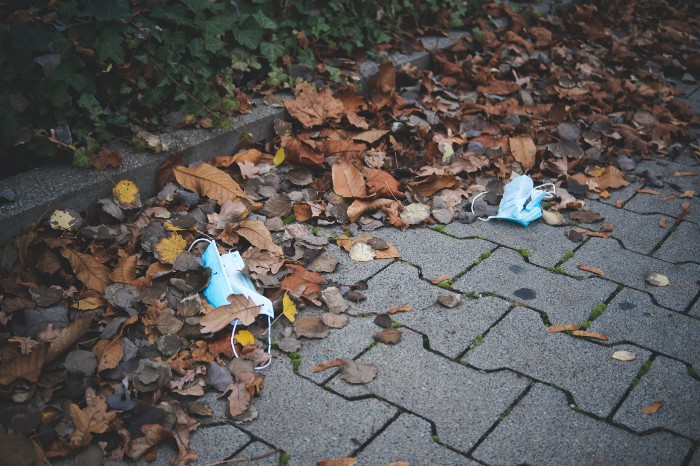 Texas Governor Greg Abbott announced on Tuesday that Texans will no longer have the state's mandatory mask mandate, and all businesses will be able to open indoors at full capacity starting next week.
Gov. Abbott's order, introduced on Texas Independence Day, will forbid local jurisdictions from penalizing residents for not wearing a face covering.
"So today, I'm issuing a new executive order that rescinds most of the earlier executive orders," Abbott said. "Effective next Wednesday, all businesses of any type are allowed to open 100%. That includes any type of entity in Texas. Also, I'm ending the statewide mask mandate."
"Today's announcement does not abandon the safe practices that Texans have mastered over the past year," Abbott said. "Instead, it's a reminder that each person has their own role to play in their own personal safety as well as in the safety of others. It's a reminder that individual safety is managed every day as a matter of personal responsibility rather than by government mandate. Individual responsibility is a corollary to individual freedom, we can have both."
Texas has indeed seen a sharp plunge in cases and hospitalizations in recent weeks. Gov. Abbott says his executive order has safeguards in place if hospitalizations begin to rise again.
"If COVID hospitalizations in any of the 22 hospital regions in Texas rise above 15% of the hospital bed capacity in that region for seven straight days, then a county judge in that region may use COVID mitigation strategies in their county," said Abbott. "However, under no circumstance, can a county judge put anybody in jail for not following COVID orders and no penalties can be imposed for failing to wear a face mask. And also, if restrictions are imposed at the county level, all entities must be allowed to operate at at least a 50% capacity."
Mississippi Gov. Tate Reeves had a similar message.
"Starting tomorrow, we are lifting all of our county mask mandates and businesses will be able to operate at full capacity without any state-imposed rules," he tweeted on Tuesday. "Our hospitalizations and case numbers have plummeted, and the vaccine is being rapidly distributed. It is time!"
"Executive orders that interfered with peoples' lives were the worst, but the only possible, intervention for much of the last year," Reeves wrote in another tweet. "Now, we are putting our focus towards rapid vaccine distribution. We are getting out of the business of telling people what they can and cannot do."
Despite the governors' lift on pandemic measures and initiatives to improve vaccine distribution speed, several major companies are saying workers will still be required to wear masks. Companies including, General Motors, Toyota, Target, CVS, Walgreens, Best Buy, Kroger, Macy's and others announced their workers and customers will still be required to wear masks while inside their stores.
"We will continue to enforce our COVID safety practices we've had in place since we returned to work last spring," GM spokesperson Patrick Morrissey said in an email. "This will ensure we adequately protect our employees and continue to meet OSHA workplace protection standards."
A spokesperson for Kroger said in an email that the company "will continue to require everyone in our stores across the country to wear masks until all our frontline grocery associates can receive the [Covid-19] vaccine."
President Joe Biden criticized the decisions in Texas and Mississippi to roll back pandemic guidelines as "Neanderthal thinking."
"I think it's a big mistake. Look, I hope everybody realizes by now that masks make a big difference. We are on the cusp of being able to fundamentally change the nature of this disease because the way in which we are able to get vaccines," Biden told reporters. "The last thing we need is the Neanderthal thinking that, in the meantime, everything is fine, take off our mask, forget it."
Alabama's Governor Kay Ivey and Iowa's Governor Kim Reynolds have also signaled a relaxation in state-mandated mask orders and partial capacity measures. Other states are likely to follow as cases continue to fall and the rate of vaccination continues to improve daily.
For perspective, 15 other states have ended or never mandated masking in the first place including Arizona, Florida, Georgia, Idaho, Iowa, Missouri, Montana and Tennessee.
Some experts are concerned relaxing COVID measures too soon will result in a spike in cases. The CDC will no doubt be watching these states carefully over the next few weeks.
(Contributing journalist, Allegra Nokaj. Contributing writer, Brooke Bell)