At home and around the world, equitable and sustainable housing remains elusive. Michael Katz wants to change all that.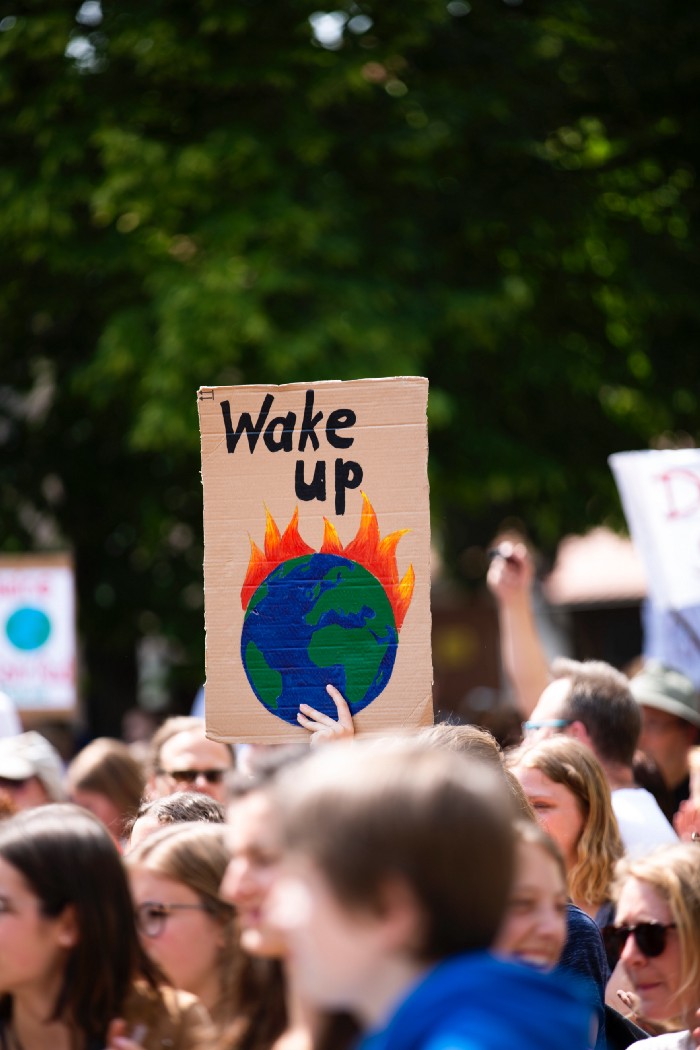 Amidst growing concerns about the environment, calls for sustainable housing that addresses climate risks are increasing globally.
Answering the urgent call, is U.S. real estate construction consultant and partner, Michael Katz. He is on a mission to serve the world's most vulnerable people while simultaneously confronting the global climate emergency.
From environmentally advanced materials to energy reclamation, his newest construction projects are hyper-focused on sustainability and affordability.
Two of Mr. Katz's most exciting projects to date are the construction of an affordable housing complex in the Dominican Republic and the Ponce Marine Center, a power and water utilities production facility in Puerto Rico.
The Dominican Republic Housing Project aims to support local communities affected by housing discrimination and a lack of affordable housing options- problems which have only been exacerbated by the coronavirus pandemic.
The inspiration behind the housing complex was a mother Katz met in the Dominican Republic named Danllelis. Danllelis works in the popular resort city of Punta Cana, a five-hour community bus ride from her home. Due to the long distance and unaffordable express bus prices, Danllelis only saw her children and parents every few weeks. While in Punta Cana, she was forced to reside in a hotel-owned housing facility nearer her place of work.
Michael Katz described the hotel-owned housing facilities where Danllelis was forced to live as "some of the worst living conditions" he had ever seen. He noticed, too, that this struggle was not limited to Danllelis' family but was faced by many employees working in the Punta Cana region.
The new affordable living complex will provide employees the opportunity to live with their families near their place of work. It will offer a 24/7 dedicated childcare center, as well as a public school.
The project has also created over 1000 jobs.
Functioning as a non-profit organization, the housing project will generate 60 percent of its funding from Banco De La Reserva, a Dominican Republic owned bank, and 40 percent of its funding from various nonprofit organizations, such as foundations organized by popular U.S. Major League Baseball stars who hail from the Dominican Republic.
The 10,000-unit housing project will be 4 stories, 1,600,000 square meters and accommodate 25,000 residents in the first phase alone. Electricity for the housing complex will be produced from solar panels and energy generated from human and municipal waste. Materials for the project will be produced by Mr. Katz's other project, the Ponce Marine Center.
Located in Ponce, Puerto Rico, the Ponce Marine Center will generate large power and water purification plants for local utilities, income from recycling vessels in a purpose-built facility-which was endorsed by Greenpeace and the Basel Convention, and over 2000 local employment opportunities.
The Ponce Marine Center will also provide something called "autoclaved lightweight concrete", known in the construction industry as ALC, for current and future housing projects.
Autoclaved lightweight concrete (ALC), also known as autoclaved aerated concrete (AAC), is a precast foam concrete building material composed of silica sand, lime and cement formed into blocks. The precast products are very promising materials from the construction sector.
ALC's environmentally-friendly process of production, which makes use of recycled industrial waste and saves more than half of energy that is consumed in the production of conventional building material such as clay brick, makes it a near-ideal solution.
Aside from its capabilities in minimizing environmental impact, ALC is seeing growth due to the construction material's insulation, stability, resistance to mold and fire up to 1200°C. It can even withstand the impact of natural calamities such as earthquakes.
The material's "incredible strength" is one of the reasons Mr. Katz chose it.
"The product withstands wind speeds up to 310 Km/hour and is resistant to a tremor force of 7.5 degrees on the Richter scale," he said. "My favorite part of using ALC is the environmentally-friendly process of producing the material. The material is full of air pockets and is extremely lightweight, which will reduce the load on air conditioning, heating systems and energy used during transportation."
His dedication to reducing environmental impact, while increasing housing durability and affordability, has made Mr. Katz an invaluable member of the international community. Elected and corporate leaders all over the world are deeply concerned about these issues and are actively seeking solutions.
For example, in 2020, Mr. Katz met with Pakistan's Prime Minister Imran Khan to discuss waste-to-energy solutions.
Michael Katz has extensive experience working in construction, going back to the 1970's. For ten years, Mr. Katz designed and implemented an oil refinery in Bogotá, Colombia. The project included a 50,000 square-foot building, a 10,000 square-foot facility to process polyethylene and a one-acre pool to recover oil. Due to Mr. Katz's concerns about the environment, this refinery was the first in Colombia to recycle oil and plastic.
After returning to the U.S. in 1985, Michale Katz started work as an oil refinery consultant, overseeing two major projects. The projects, located in New Orleans, Louisiana and in Plant City, Florida, included construction, equipment purchases and installation. While Mr. Katz was in Florida, he worked on the development of Interlocken Commerce Center, an industrial park in Pinellas Park, Florida and was responsible for supervising sales and the construction of 10 warehouses.
He moved to New York in 1989 and worked with Jenel Management as an independent contractor, handling multiple projects that included retail, office and residential development, which consisted of planning, construction, leasing and sales.
He joined the Tran Group as an independent contractor in 2014 and is licensed in Newark, Union City, Gutenberg and Patterson, New Jersey in supervising renovations and landlord prep work. He is also registered as a general contractor in the city of New York.
Michael Katz's partners for the Ponce Marine Center and Dominican Republic Housing Project are Mr. Vogt Alberto Dario, a civil engineer, contractor and 14-year resident of Santo Domingo, Dominican Republic; and Victor Ramos, a contractor and consultant.
Vogt Alberto Dario has 29 years experience in construction. During 25 of those years, he was involved in providing rentals and sales of large construction equipment such as tower cranes and elevators.
He is the founder of several companies in Italy, Switzerland, Puerto Rico, Santo Domingo and China and was involved for the construction of 106 buildings in Milan, Italy, and 340 villas in Berne, Switzerland.
He also supervised the construction of three buildings in Puerto Rico, and the first line metro in Santo Domingo.
Puerto Rico native Victor Ramos is a contractor developing housing rehabilitation.
He also serves as a consultant for federal programs and nonprofit organizations working with disadvantaged communities. He has previously worked for municipalities in Puerto Rico as Federal Programs and Housing Director.
The two engineers and contractor have joined forces, combining their comprehensive experience in construction to provide affordable housing to local Dominican Republic communities, while taking conscious actions to address the global climate emergency in the process.
Thanks to their hard work, and the work of others like them, the world may yet avert environmental catastrophe- and perhaps become more equitable into the bargain.
(Contributing journalist, Allegra Nokaj) (Contributing writer, Brooke Bell)