President Trump's relatively modest plan to reduce illegal crossing of the southern U.S. border, using existing wall improvements and technology solutions, is not a wall.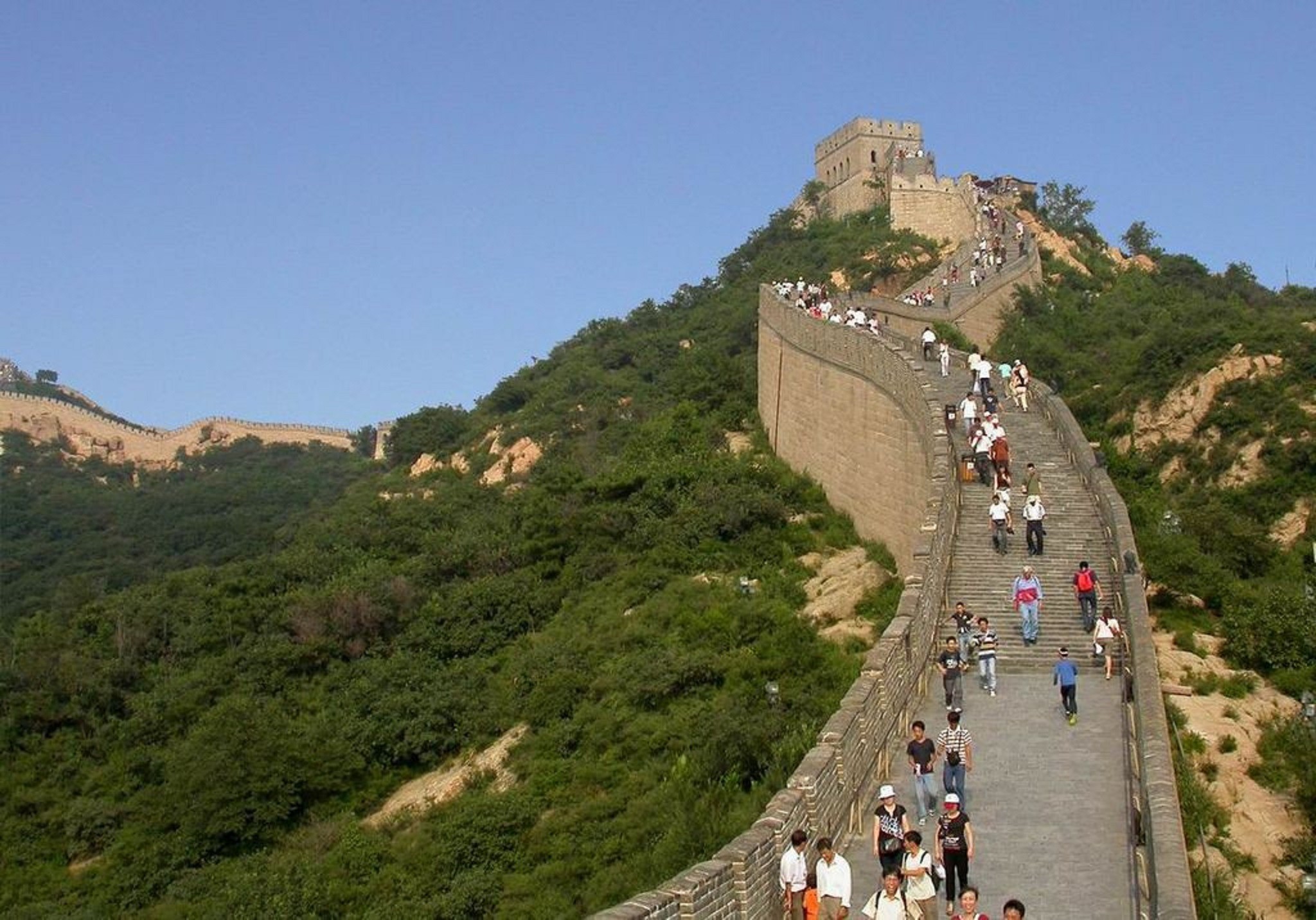 Great Wall of China, Ba Daling, Beijing China 2005 (photo: snowyowls)
Trump is Not Building the Great Wall of China
In spite of what some of his campaign trail rhetoric may have implied, President Trump does not intend to build one enormous wall stretching across the U.S.- Mexico border. What he does propose is a modest combination of strategies designed to reduce illegal border crossings.
Illegal Border Crossing vs. Immigration Policy
Securing the U.S. border is not about immigration. Reforming immigration policy is one thing; reducing illegal border crossing is another.
Trump's plan is not intended to seriously reduce the number of immigrants that settle in the U.S. without proper authorization; nor will it. The majority of immigrants settling in the U.S. without authorization are first coming to the country legally, according to the Center for Migration Studies.
Visa overstays make up the majority of undocumented immigrants in the U.S, exceeding those who enter illegally every year since 2007.
Who Crosses the Border Illegally?
Some of the people who cross the U.S. border illegally are undoubtably those seeking a better life in America, fleeing violence and desperate poverty. Aside from illegally crossing the border, they are law abiding enough.
They are not the only ones.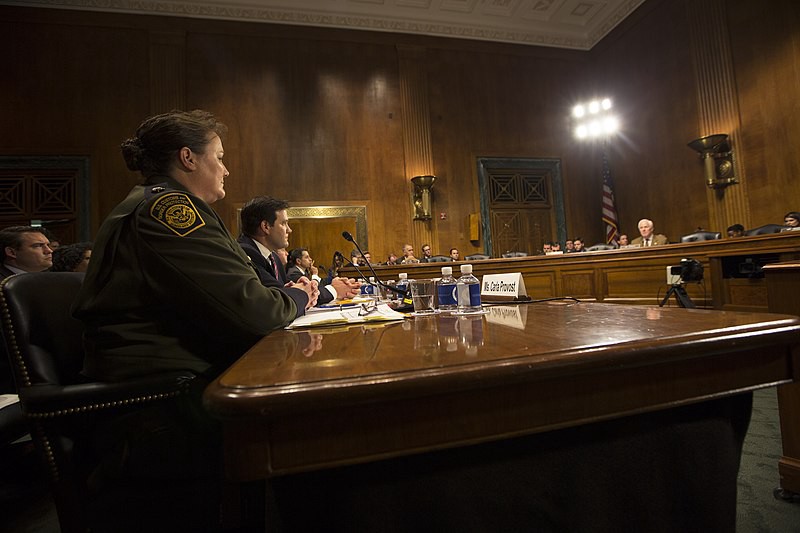 U.S. Customs and Border Protection Acting Chief Carla Provost testifies before the Judiciary Committee hearing on the subject "The MS-13 Problem: Investigating Gang Membership, its Nexus to Illegal Immigration, and Federal Efforts to End the Threat". June 21, 2017 (photo: Donna Burton)
Drug traffickers, human traffickers and MS-13 gang members must also illegally cross the U.S. border. Securing it is critical to cutting off the flow of illegal drugs and fighting the opioid crisis in America.
2017: Border Patrol seized 9,346 pounds of cocaine, 953 pounds of heroin and 10,328 pounds of methamphetamine.
2017: Border Patrol agents seized 181 pounds of the deadly opioid fentanyl. Fentanyl seizures in 2018 have already exceeded 221 pounds.
Border Control
The Trump Administration faced some heavy fire this weekend over incidents at the U.S. border involving tear gas deployed against people seeking to cross illegally into the U.S.
Far from a new low, this incident, and many others like it, have occurred with increasing frequency over the past years. Tear Gas Used Once a Month Under Obama, according to Department of Homeland Security data. Another reason that a secure border combined with a smart, proactive approach to legal immigration to the U.S. is the compassionate and reasoned response needed now more than ever.
Reducing attempts to cross the U.S. border illegally
The southern border of the U.S. spans almost 2,000 miles of rugged terrain. A barrier comprised of wall sections, fences, and virtual systems of sensors and cameras monitored by the U.S. Border Patrol already cover about 670 miles.
Trump's Plan
a 722-mile barrier that is a mix of wall and fencing, mostly updating what's been in place for decades
Drones, sensors, and other advanced technological systems to monitor the rest of the border
Eight wall prototypes are currently being tested. U.S. Customs and Border Patrol will select the best from various combinations of materials designed to repel efforts to scale, breach, or tunnel beneath the border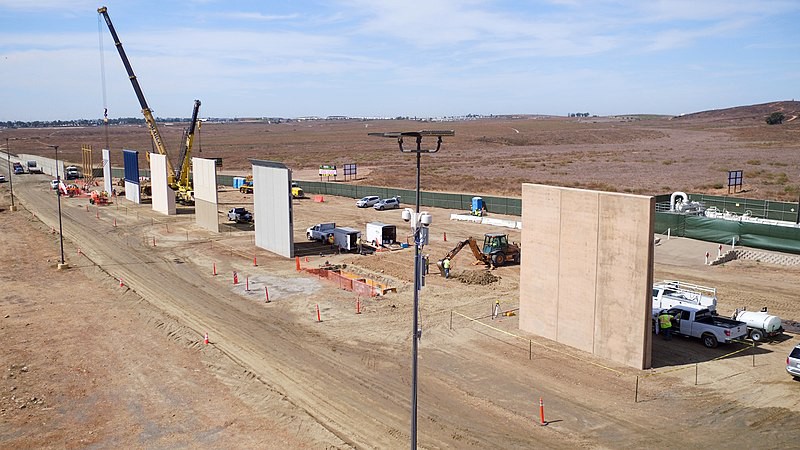 Drones, sensors and cameras are cornerstone to reducing illegal crossings of the U.S. border with Mexico. As Rep. Henry Cuellar (D-TX) from Texas' 28th district rightly points out, technology is the best way to secure the U.S. border.
"Not open borders, but immigration laws enforced with fairness and respect for human rights" -Hillary Clinton
Even Hillary Clinton is currently facing criticism from the left for suggesting that Europe Needs Tougher Immigration Laws to Stave Off Nationalism on November 22, 2018. Clinton argued that failed immigration policy was largely responsible for Brexit and other populist movements, perhaps referring to the more than 1 million migrants and refugees who arrived in the European Union in 2015.
"You've got to deal with the legitimate grievances and answer them, which is why today in Europe you cannot possibly stand for election unless you've got a strong position on immigration because people are worried about it. You've got to answer those problems. If you don't answer them then … you leave a large space into which the populists can march." -Tony Blair, Prime Minister of the United Kingdom from 1997 to 2007.
Border Control Key Players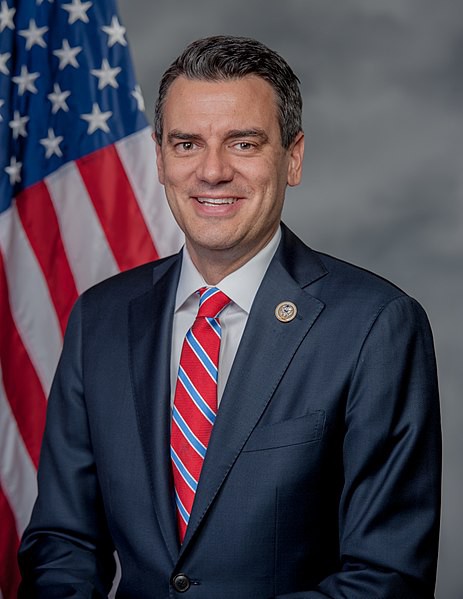 Kevin Yoder (R-KS), though he lost his bid for reelection in his home district to Democrat Sharice Davids, is positioned to play a critical role in whether or not President Trump's border security plan succeeds or fails.
Yoder chairs the House panel that helps set funding levels for the Department of Homeland Security.
He is also one of the four members including Rep. Lucille Roybal-Allard (D-CA), Sen. Shelley Moore Capito (R-WV), and Sen. Jon Tester (D-MT) who will negotiate the Homeland Security Budget Bill. The most important bill in Yoder's congressional career, the Homeland Security Budget Bill also includes measures to prevent family separations at the border as well as Yoder's legislation to remove the per country cap on green cards.
Removing the per country cap on green cards is an immigration policy reform measure designed to help immigrants from India and China obtain U.S. work visas and avoid the decades-long wait for green cards due to the high number of people immigrating to the U.S. from those countries.
The House version of the bill provides the $5 billion Trump wants for border security improvements; the Senate version falls short with only $1.6 billion. The President has signaled his willingness to face government shutdown if he doesn't get the funding he needs.
"Surely, there is a solution between those two numbers. I think both sides need to be flexible to come to a resolution. The whole goal here is to improve border security." -Rep. Kevin Yoder
Congress has until December 7, 2018 to pass a spending plan or face a potential government shut down.
(contributing writer, Brooke Bell)