Signs point to yes even if Democrats in the media still stubbornly say no.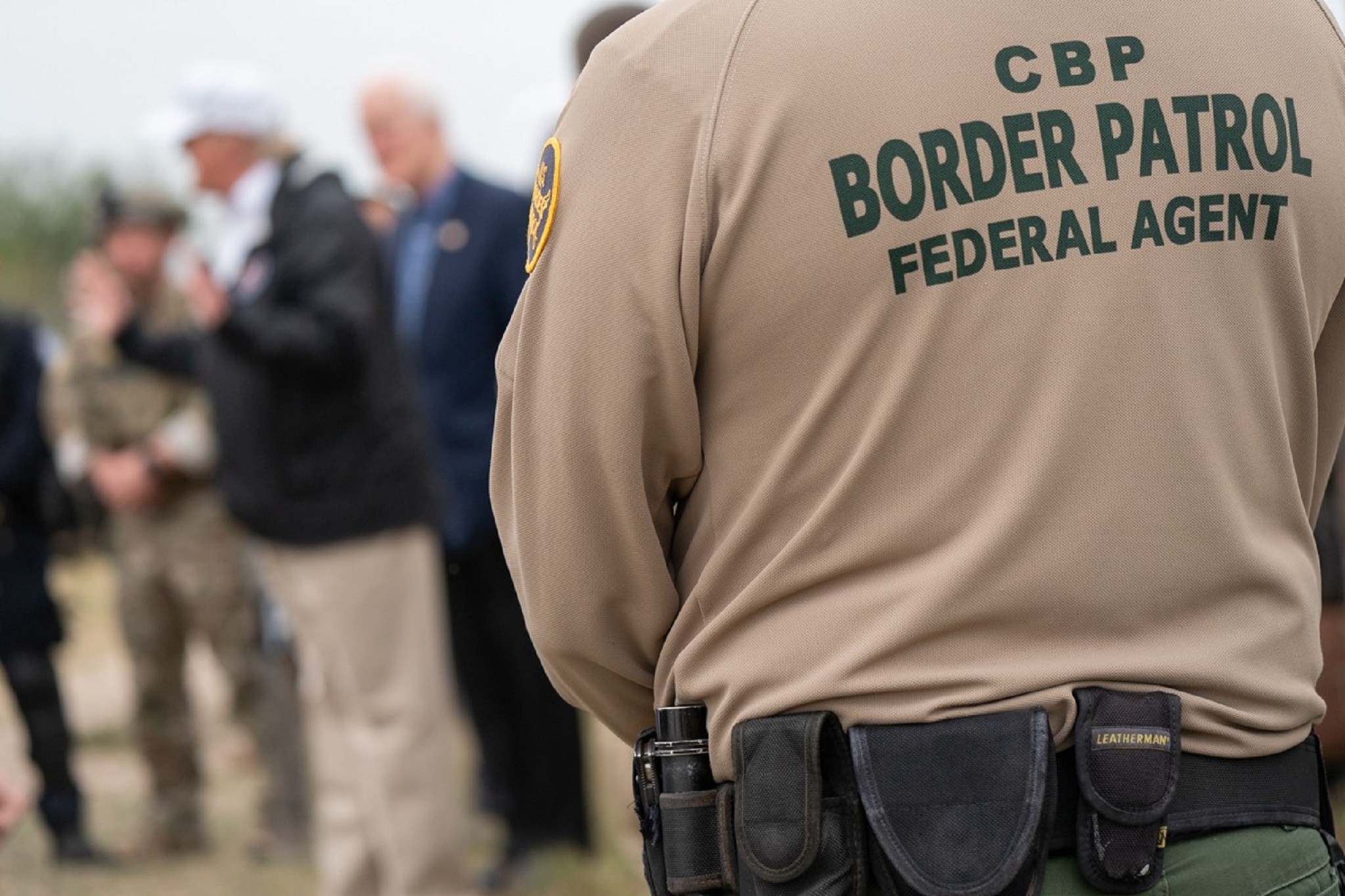 U.S. Customs and Border Protection officers listen to President Donald J. Trump addressing his remarks during his visit to an overlook along the Rio Grande Thursday, January 10, 2019, near the U.S. Border Patrol McAllen Station in McAllen, Texas. (Official White House Photo by Shealah Craighead)
"The breaking point has arrived."
Is There a Crisis at the U.S. Border?
Depends on what your definition of "is" is. It also depends on who you trust in the media these days.
Yes, There Is.
Customs and Border Patrol Commissioner Kevin McAleenan sounded the alarm yesterday, making no attempt whatsoever to assuage anyone disavowing the border crisis for political reasons or identity politics.
"The breaking point has arrived. CBP is facing an unprecedented humanitarian and border security crisis all along our Southwest border — and nowhere has that crisis manifested more acutely than here in El Paso."

"We are doing everything we can to simply avoid a tragedy, but with these numbers, with the types of illnesses we're seeing at the border, I fear that it's just a matter of time. Our expanded medical checks and concerted efforts are saving lives. But they have a high cost to our enforcement mission." — CBP Commissioner Kevin McAleenan
In response, hundreds of agents are being pulled from other ports of entry to help deal with the unprecedented crisis in El Paso.
President Trump has threatened to close the southern U.S. border completely in response. This single-strategy approach is not likely to win him any votes from the moderate majority, nor is it likely to prove effective in damming the flow of people fleeing violence and poverty in South and Central America.
On Sunday, 3700 CBP apprehensions were made in a single day, the highest number in over a decade.
The Pentagon has allocated a billion dollars from military accounts to shore up the border crisis. House Democrats can't stop them; but should they?
There is no question that supporting open borders has become one of the many far-left progressive ideals du jour recently taken up by the Democratic Party. However, polls indicate the vast majority of Americans do not favor this policy.
Was drumming up support for open borders at the heart of the mainstream media barrage of false assurances that there is no crisis on the border?
No, There Isn't.*
*except when we say there is.
There Is No Crisis on the Southern Border. None. according to Mother Jones in January 2019. Trump's Border Crisis Is A Myth, promises HuffPost in January 2019. "There Is No Border Crisis," swears Forbes January 2019.
There is No Security Crisis at the Border. There is No Crisis at the Border. There is No Crisis at the Border. Celebs say There is No Crisis at the Border. Still No Crisis at the Border. There is No Security Crisis at the Border, we were assured by the LA Times in January 2019.
Then, a change: Border Patrol says detention centers are full — and starts releasing migrants, L.A. Times, March 20, 2019. "At the Border, Crisis or No Crisis?", at least the New York Times is finally asking on March 6, 2019. "Border at 'Breaking Point' as More Than 76,000 Unauthorized Migrants Cross in a Month," New York Times, March 5, 2019.
The Border Crisis is More Real Than Ever, admits the Arizona Capital Times. And lest we forget, The Hidden Nightmare of Sexual Violence on the Border, in which the New York Times confronts the staggering number of vulnerable women and children who are sexually assaulted and enslaved by human smugglers.
"You have to pay with your body."
This is not new information. Sexual violence has long been the norm for women attempting to cross the U.S. border.
Sure sounds like a crisis to me.
What is Driving This Crisis?
There are many theories as to why migrants are suddenly flocking in such large family units, and why groups suddenly contain so many more women and children than in the past. They are probably all true to an extent.
It is almost never only one thing.
Families Are Easier to Smuggle
"If you traveled by yourself as a single male, today it would cost you almost $12,000. But if you have a child, it'll cost a lot less." — Luis Argueta, an award-winning filmmaker documenting international migration since the 1970s.
Smugglers cut the price for families, who pay about half what a single individual would have to pay. That way, human smugglers receive more customers.
Families are instructed by the smugglers to turn themselves over to Border Security at the border. Families involve less risk; single persons have to be smuggled across the border, families don't.
Many Fear the Window of Opportunity May Soon Close
President Trump's own hard-line views on illegal immigration are also well known by migrants considering making the journey to the U.S. border.
The current surge in immigrants is driven in part by a widespread fear that lax laws will soon be tightened by the Trump administration.
"Our laws aren't keeping up with the migrant flows. And until they are fixed, the situation will only get worse and more heartbreaking." — Homeland Security Secretary Kirstjen Nielsen.
There is no question that lax immigration laws, and a failure to consistently enforce those laws, are at least partially to blame for creating the situation currently facing the Customs and Border Patrol Office, and communities located on the Southwestern border.
Many citizens in these communities report feeling like human shields. While politicians attempt to appease a vocal minority of far-left leaning progressives who don't live anywhere near the border, people who do live near the border feel completely left out of the discussion.
They feel that border security is about security; Democrats are making it about identity politics.
"There's no questioning why this is happening," McAleenan said. "The increase in family units is a direct response to the vulnerabilities in our legal framework, where migrants and smugglers know that they will be released and allowed to stay in the U.S. indefinitely pending immigration proceedings that could be many years out." — CBP Commissioner Kevin McAleenan
In late April 2019, a coalition of concerned American mothers, fathers, and Angel Families from nine states are traveling to the Texas border to speak with the Americans whose homes are on the front line of the U.S. border crisis.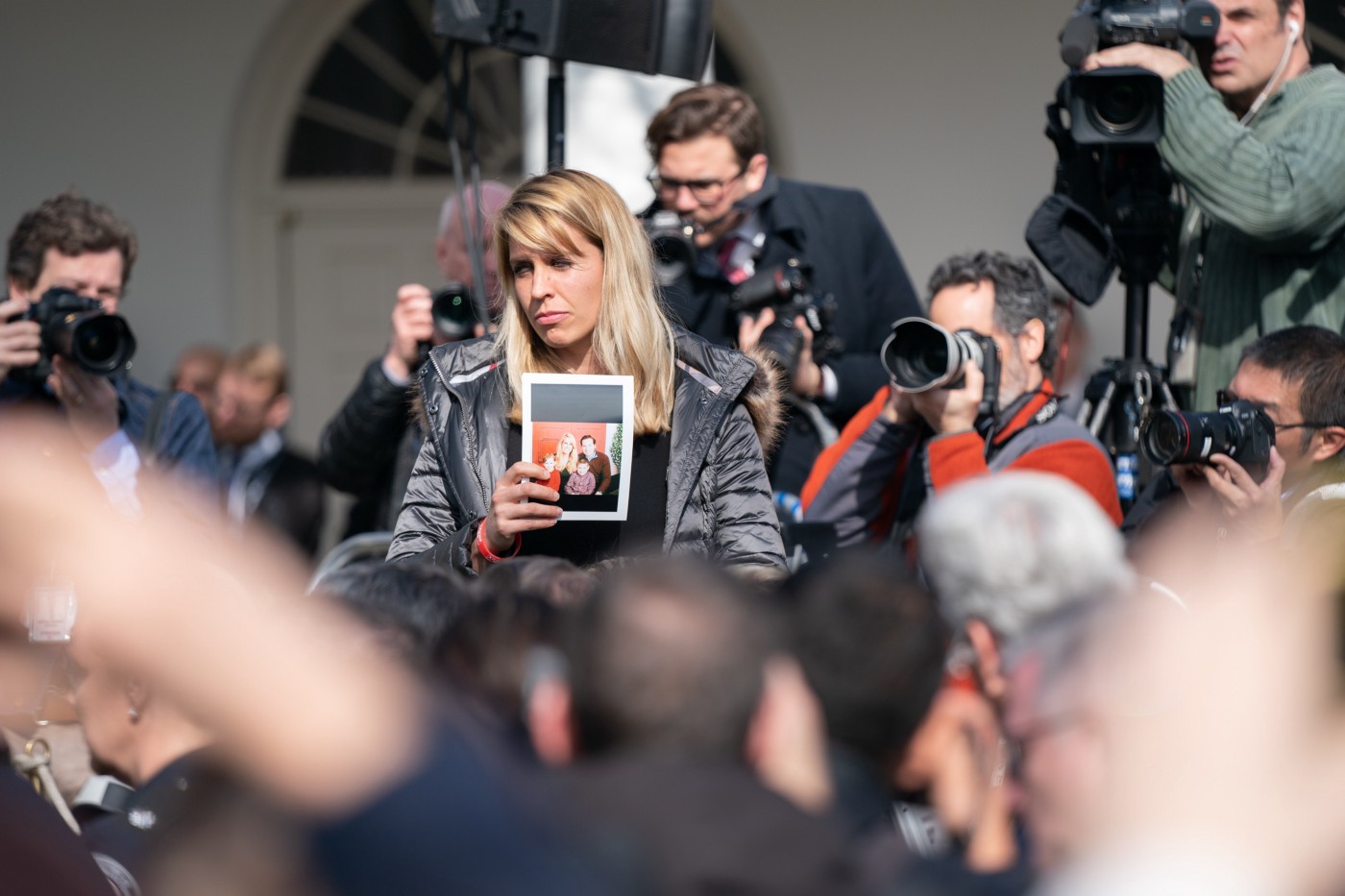 In an effort to give voice to those who feel forgotten in the political machinations surrounding the border security debate, the fact-finding mission will travel along the border from Laredo to McAllen Texas. Breitbart News Network and EPOC Times will be documenting the trip.
What will they find on the border? What is really going on?
Tune in for Part II. to find out.
(contributing writer, Brooke Bell)