Elon Musk's offer to buy Twitter and his threat to restore free speech reignites a debate: Is Twitter a platform or a publisher?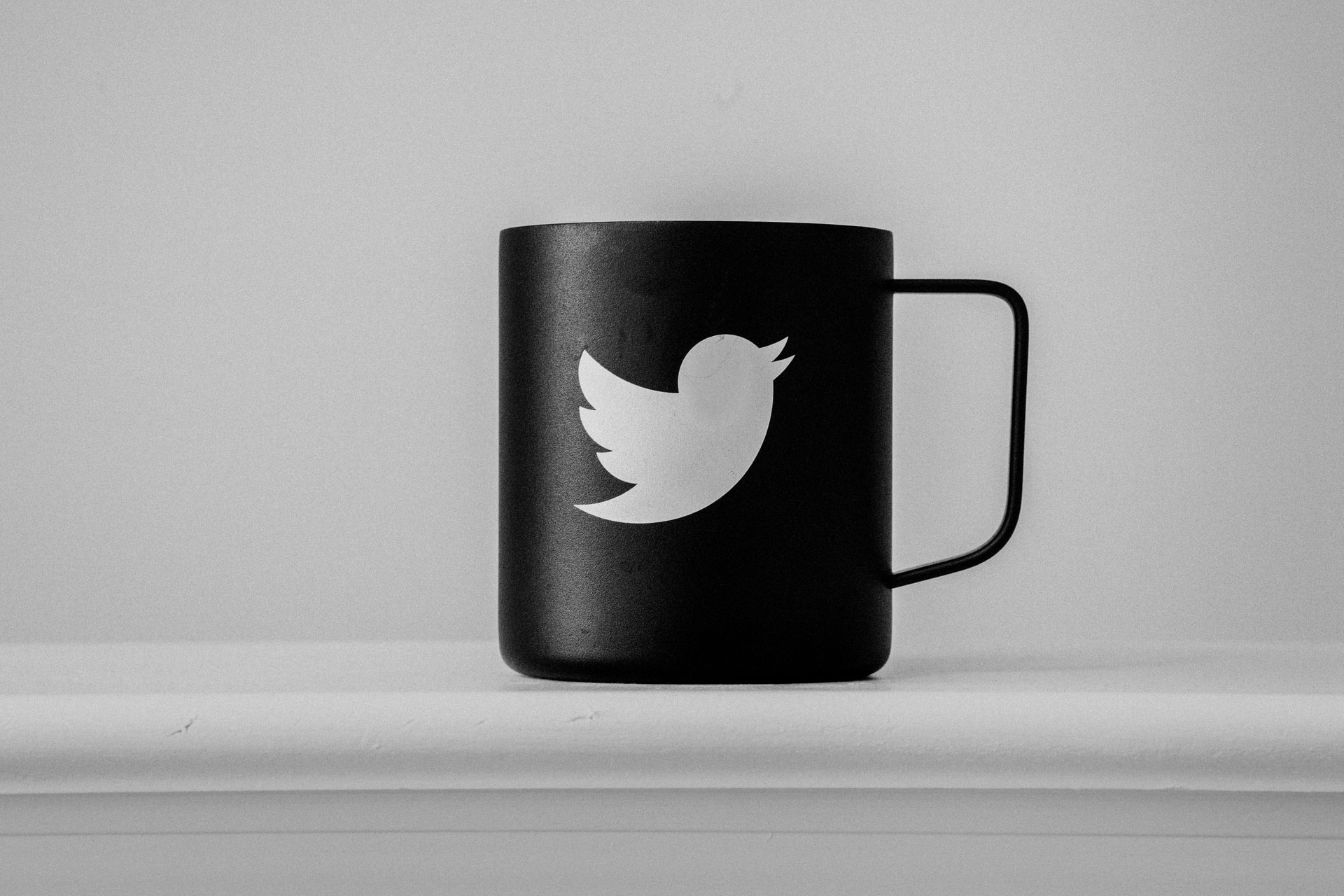 "As a public company, twitter has always been 'for sale'," former Twitter CEO Jack Dorsey reminded his once and future social media kingdom on April 15. "That's the real issue."
Into the maelstrom created by Elon Musk's unexpected recent interest in buying Twitter, Dorsey's reminder, timely as it is, fell like a lead zeppelin into an already boiling-hot argument over freedom of speech, Big Tech's outsize influence on American society, and the generally negative effect of social media on mental health in America.
Elon Musk recently, and publicly, wondered if Twitter is dying. Granted, he wondered this during his attempt to buy the company, but he had a point about tides starting turning against the social media giant. The tide has been gradually turning against social media in general over the past years, with more and more individuals and companies deleting their accounts or limiting engagement
"We're logging off until social media is safe for all," announced the popular company LUSH Bath Bombs on November 26, 2021. "We're saying goodbye to Facebook, Instagram, Snapchat and TikTok until these platforms can provide a safer environment for their users. The serious effects of social media on mental health are being ignored by these platforms. It's time to stop scrolling and be somewhere else."
"We wouldn't ask our customers to meet us down a dark and dangerous alleyway- but some social media platforms are beginning to feel like places no one should be encouraged to go," the statement continued. "Something has to change. We hope that platforms will introduce strong best practices guidelines, and we hope that international regulation will be passed into law."
"But we can't wait," said LUSH. "We feel forced to take our own action to shield our customers from the harm and manipulation they may experience whilst trying to connect with us on social media."
Musk's offer to buy Twitter, Dorsey's point- and LUSH's push for codified laws governing speech on social media platforms to replace the current system of relying on a patchwork of company guidelines- has reignited the argument that social media in general, and perhaps Twitter in particular, has gone the way of Southwestern Bell or General Electric.
Should Twitter be regulated like a utility?
Sometimes companies, even entire industries, can become victims of their own success.
Electricity was very controversial when first introduced. Building the first grid was so expensive, only the post-Industrial nouveau riche could have fronted it, and it's a good thing they did. Before electricity flowed through almost every home in America, it was someone's money-making brainchild. Once it really took off, however, it became too vital to leave vulnerable to the free market. Just like that: Electricity became a utility as opposed to a valuable- exploitable- commodity.
The telephone was a capital idea, too. It made capitalists so much money that telephones soon became a household staple. When having a telephone became a matter of life and death, Ma Bell experienced an IPO in which the government is your only buyer and you never get paid.
Telephone service is today in America a public utility. The service isn't free, but it is free of the pressures of advertising and growing market share, free from shareholders clamoring for dividends.
Cellphone service, thus far, has eluded the government's domain, but there have been quite a few rebate programs over the years, free phone distributions, even monthly subsidies to make sure everyone in America can get a personal cell phone if they want one.
The internet and internet service providers may still be skating the edge of private entity/public utility, but the issue isn't being pressed.
Not so social media.
The myriad special protections social media and tech companies enjoy aside, forgetting the opacity of the process by which social media companies publish, don't publish, promote or don't promote content, there are major problems with social media.
Some of the problems are deep, fundamental questions. How much free speech should be allowed in the United States on social media platforms?
The U.S. constitutions is clear on freedom of speech, but social media companies aren't beholden to the constitution. The owner's of private companies can, in accordance with federal, state and local laws, operate by whatever standards they choose, reserving the right to refuse service to anyone.
Restaurants have the right to remove an unruly guest; Twitter should have the right to remove an unruly user.
On the other hand, no one is denied electricity or telephone service, however unruly or scofflaw. It is also true that private businesses are legally bound from discriminating against people, barring certain demographic groups while allowing others.
There are other questions, just as hairy. Just what is social media? Does it play a vital enough roll in society to justify regulating it like a utility?
Is Twitter a modern day town square, where almost anyone might show up to express an idea, however odious?
Hearing the occasional odious idea may be, in the long run, less of a threat that a government empowered to comb through the public statements of private citizens for anything deemed objectionable.
Keep in mind, various political parties, modern and historical, often use such efforts to "protect society" to stifle political opposition and strengthen their hold on power and the flow of information.
Regulating Twitter like a utility wouldn't answer all these questions, but it might be an idea worth considering. The government has already expressed its interest in and willingness to consider online censorship for the good of society.
Not only have some U.S. government officials cheered censorship by social media companies, they have asked for more and raised the prospect of regulatory retribution- however obliquely- unless social media companies comply. That some officials have done so publicly- and ironically, on Twitter- has already blurred the first amendment line.
Some experts in constitutional law are nervously wondering if this work-around is more like an end-run around the U.S. Constitution.
If the U.S. government does indeed accomplish its aims by exerting pressure on private corporations to do what the government is constitutionally inhibited from doing, that may be a problem.
Laws, of course, can be changed. Even the U.S. Constitution can be amended. Neither of those processes is easy, however. A king can do whatever he wants; a dictator can do whatever it takes; in a representative democracy, you need a consensus.
In an almost evenly divided body politic such as the somewhat-United States of America, reaching a consensus is often difficult. Passing new laws, amending old laws, real, lasting change in the U.S. legal code takes years, sometimes decades.
That's actually a good thing, unless you like the idea of power concentrated in even smaller groups than it is already. In our democracy, we vote for the people who will represent our voice in reaching consensus for how the nation should proceed.
All the different states of America are so diverse- demographically, economically, geographically. What is good for one district isn't so great for another. And at the end of the day, all those landfills, meat packing plants and power stations have to go in someone's backyard.
Reaching a balance, adequately representing such an enormous population is a messy, arduous and eye-watering process that makes lawmakers, business owners, political leaders, voters and municipal city workers want to tear their collective hair out.
The alternative is worse, as U.S. progressives who cheered Twitter's censorship efforts, however misguided, are finally realizing.
If Elon Musk buys Twitter, he can do whatever he wants whether Twitter bluechecks like it or not. The prospect is scaring many progressive media outlet into a pretzel of twisted logic that ends with U.S. liberals agreeing with the Saudi Royal family on the subject of censorship.
Today, Elon Musk is rumored to be considering bringing partners in to bolster his position after the board blocked his recent offer to buy Twitter outright. Faced with the reality that Twitter won't be under its current management forever, whatever happens with Elon Musk, the prospect of a apolitical, functioning utility as interesting as the public works department is seeming better and better.
(contributing writer, Brooke Bell)