Seven Democratic Senators, one Independent and all 50 Senate Republicans voted against a proposal by Sen. Bernie Sanders to raise the minimum wage.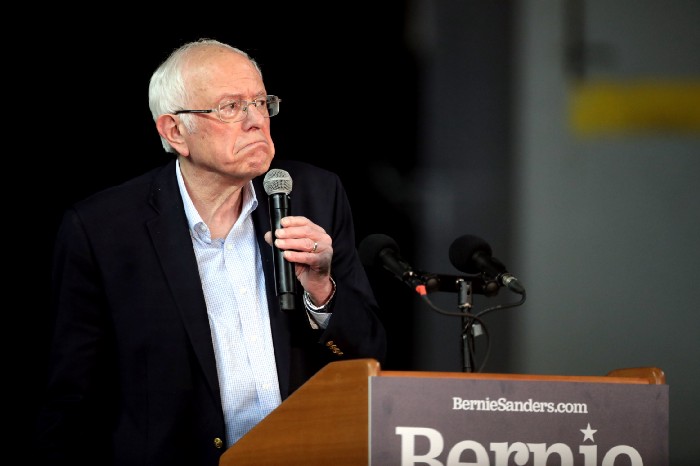 A proposal by Senate Budget Committee Chairman Bernie Sanders (I-Vt.) to waive a procedural objection to adding the $15 minimum wage to a COVID-19 relief package was defeated by a vote of 58–42 in the Senate on Friday. Seven Democrats and one Independent joined all 50 Republicans in voting against the measure.
Senators Joe Manchin of West Virginia, Jon Tester of Montana, Jeanne Shaheen of New Hampshire, Kyrsten Sinema of Arizona and Maggie Hassan of New Hampshire, Chris Coons of Delaware, Tom Carper of Delaware and Angus King of Maine, an Independent who caucuses with Democrats, are the eight senators who voted with Republicans to sustain a procedural objection to Sanders' $15 per hour minimum wage amendment.
Sen. Manchin was the first Senate Democrat to publicly oppose a nationwide $15 wage standard, noting that he favors setting it at $11 an hour and indexing it to inflation.
"I'm supportive of basically having something that's responsible and reasonable," he said.
Democrats and Republicans raised concerns surrounding the proposal due to the current state of businesses financially struggling due to the pandemic. Sen. Coons said that although he voted against the minimum wage amendment now, he still wants the issue to be taken up separately.
"Every Democrat and many Republicans agree that the federal minimum wage of $7.25 is too low and has been for too long," Coons said. "It has to be raised. President Biden has called for us to raise it to $15 an hour. I will work with my colleagues on legislation to raise the minimum wage and index it annually."
"Senators in both parties have shown support for raising the federal minimum wage and the Senate should hold an open debate and amendment process on raising the minimum wage, separate from the COVID-focused reconciliation bill," Senator Sinema said in a statement. "I will keep working with colleagues in both parties to ensure Americans can access good-paying jobs, quality education, and skills training to build more economically secure lives for themselves and their families."
Sen. Sanders says he remains committed to passing a $15 minimum wage. After the amendment failed in the Senate, Sanders said, "We are going to come back with vote after vote, and one way or the other we are going to pass a $15 an hour minimum wage. That is what the American people want. And that is what the American people need."
Biden has voiced his support for a $15 minimum wage on various occasions, including during a conference call with Senate Democrats last week.
"The president wants us to move forward right now on COVID relief but he has made clear he supports an increase in the minimum wage 100 percent," Sen. Elizabeth Warren told reporters after the call.
The federal minimum wage has not increased in the United States in over a decade, though 29 states have wages above the federal minimum wage. Senator Tim Scott said he was glad to see, "bipartisan opposition to increasing the minimum wage to $15/hour."
"Washington needs more common sense, and this vote keeping millions of jobs intact is a good start," he said.
According to a recent analysis by the nonpartisan Congressional Budget Office, raising the minimum wage to $15 an hour by 2025 would cost the economy about 1.4 million jobs, but would lift 900,000 Americans out of poverty.
(Contributing journalist, Allegra Nokaj.)(Contributing writer, Brooke Bell)