What does it mean for her future in politics? And could a House Democrat ever face such an injunction?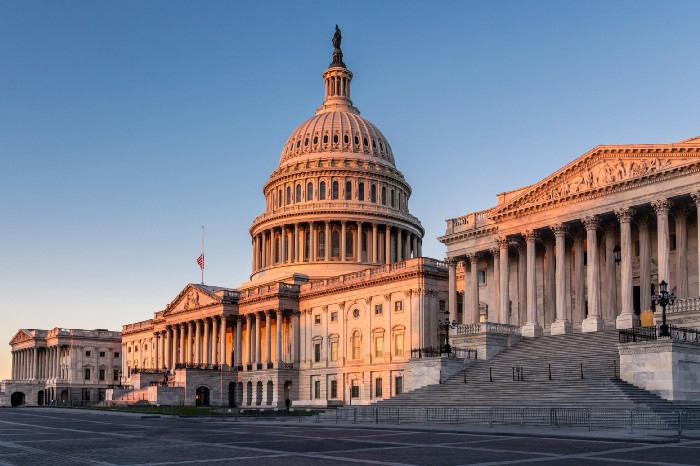 Following in the ignoble footsteps of former-Rep. Steve King (R-IA), controversial Rep. Marjorie Taylor Greene (R-GA) has been summarily stripped of her committee assignments- but not by Republicans.
Unlike the case of Steve King, in which Republican House Minority Leader Rep. Kevin McCarthy practically led the charge against his fellow Republican, this time it was House Democrats who were responsible for stripping Greene's committee assignments.
The House of Representatives voted to remove Rep. Marjorie Taylor Greene (R-GA) from her committee assignments in a 230–199 vote on Thursday. Only 11 Republicans broke ranks and voted with Democrats.
The 11 Republicans who voted to remove Greene were Reps. Carlos Gimenez (FL), Young Kim (CA), Nicole Malliotakis (NY), Reps. Chris Jacobs (NY), John Katko (NY), Adam Kinzinger (IL), Mario Diaz-Balart (FL), Chris Smith (NJ), Fred Upton (MI), and Brian Fitzpatrick (PA).
Many Republicans who voted against removing Greene objected that the hearing was premature and should have been heard first by the House Ethics Committee, in accordance with House rules.
The move to vote to remove Greene from committee assignments arose after outrage from members of Congress over Greene's past controversial statements and support of conspiracy theories such as QAnon, staged school shootings, 9/11 conspiracy theories, and social media posts that endorsed violence against Democrats.
Prior to the vote, Greene delivered a 10-minute speech on the House floor.
"These were words of the past, and these things do not represent me, they do not represent my district, and they do not represent my values" Greene said. "We've got to do better. Big media companies can take teeny, tiny pieces of words that I've said, that you have said, any of us, and can portray us into someone that we're not. And that is wrong."
"School shootings are absolutely real," Greene said, seeming to renounce some of her previous remarks. "… I also want to tell you 9/11 absolutely happened."
House Minority Leader Kevin McCarthy issued a statement on Wednesday condemning Rep. Greene's past comments.
"Past comments from and endorsed by Marjorie Taylor Greene on school shootings, political violence, and anti-Semitic conspiracy theories do not represent the values or beliefs of the House Republican Conference," he said in his statement. "I condemn those comments unequivocally. I condemned them in the past. I continue to condemn them today. This House condemned QAnon last Congress and continues to do so today."
"I made this clear to Marjorie when we met," McCarthy continued. "I also made clear that as a member of Congress we have a responsibility to hold ourselves to a higher standard than how she presented herself as a private citizen. Her past comments now have much greater meaning. Marjorie recognized this in our conversation. I hold her to her word, as well as her actions going forward."
He then highlighted that elected Democrats who have engaged in similar behavior were kept on their committee assignments.
"While Democrats pursue a resolution on Congresswoman Greene, they continue to do nothing about Democrats serving on the Foreign Affairs Committee who have spread anti-Semitic tropes, Democrats on the House Intelligence and Homeland Security Committee compromised by Chinese spies, or the Chairwoman of the House Financial Services Committee who advocated for violence against public servants," McCarthy said.
House Republicans introduced a proposal to remove Representative Ilhan Omar (D-MN) from the Foreign Affairs Committee, citing anti-Semitic comments she has made on Twitter, including that Israel had "hypnotized the world" into ignoring their "evil doings."
"If this is the new standard, I look forward to continuing up the standard. Because if you look for a side that has a leadership that's done something when their members do something as a member, not prior, look to me," McCarthy said.
As indeed, House Minority Leader McCarthy, and other high-profile Republicans in leadership, were the driving force behind removing former Iowa Congressman Steve King from his committee assignments for outrageous comments he made during an interview with the New York Times.
"There is no place in the Republican Party, the Congress or the country for an ideology of racial supremacy of any kind," said then-Senate Majority Leader Mitch McConnell (R-KY) of King's NYT interview.
McConnell's words were echoed by RNCC Chairman Steve Stivers; "Congressman Steve King's recent comments, actions, and retweets are completely inappropriate. We must stand up against white supremacy and hate in all forms and I strongly condemn this behavior," he said at the time.
King, a strong supporter of Donald Trump, even found his request to join Trump's entourage on Air Force One back to his home state of Iowa rejected by the Trump administration.
After he was stripped of his committee assignments, Republicans in King's home state abandoned him, too. Corporate contributions and donations were given to other Republican candidates. Then-Iowa Republican state Sen. Randy Feenstra raised more than $100,000 for his bid to unseat the sitting Congressman in only 10 days.
"Since launching our campaign, the financial support and encouragement from conservatives across our district and the country has been overwhelming," said Feenstra at the time. "Our early financial strength in this campaign proves that we will have the resources necessary to ensure the 4th District has the effective conservative leadership it deserves."
As indeed it did: Incumbent Rep. Steve King was successfully defeated in a primary challenge by now-Rep. Randy Feenstra (R-IA) in 2020.
Whether Rep. Marjorie Taylor Greene will follow King down the road to primary defeat is far from certain, however. Unlike King, Greene was removed by the opposing party, rather than her own. Republicans, if given time, would have likely removed Greene themselves, as they did with Steve King.
Now, however, Republicans in her home state are more likely to rally around Greene, as opposed to backing primary challenges against her.
Plus, this unusual step puts certain Democrats, especially those prone to making anti-Semitic statements like Rep. Ilhan Omar (D-MN), at risk of facing similar consequences if Republicans ever regain the majority in the House, which is very possible in 2022.
Some of Rep. Omar's past comments, though she has been forced on several occasions by Democratic Party leadership to apologize, have certainly risen to the level of anti-Semitism, as more than a few of her fellow House Democrats can attest.
Rep. Max Rose (D-NY) has called some of Omar's statements "deeply hurtful to Jews, including myself."
"When someone uses hateful and offensive tropes and words against people of my faith, I will not be silent," Rose said in a statement. "At a time when anti-Semitic attacks are on the rise, our leaders should not be invoking hurtful stereotypes and caricatures of Jewish people to dismiss those who support Israel."
"For nearly two weeks, Rep. [Omar] has avoided meeting with me to discuss why anti- Semitic tropes like these are hurtful to so many Americans," Rep. Josh Gottheimer (D-NJ) tweeted. "There is absolutely no place for this rhetoric in Congress — or anywhere."
Being stripped of her committee assignments isn't the last Congress, or the American public, is likely to hear of Marjorie Taylor Greene. Nor, unfortunately, is this the last the American public will hear of the House Majority party, whichever that is, voting to strip opposing party members of committee assignments.
(Contributing journalist, Allegra Nokaj) (Contributing writer, Brooke Bell)