Julian Assaunge gets arrested and privacy is cool again.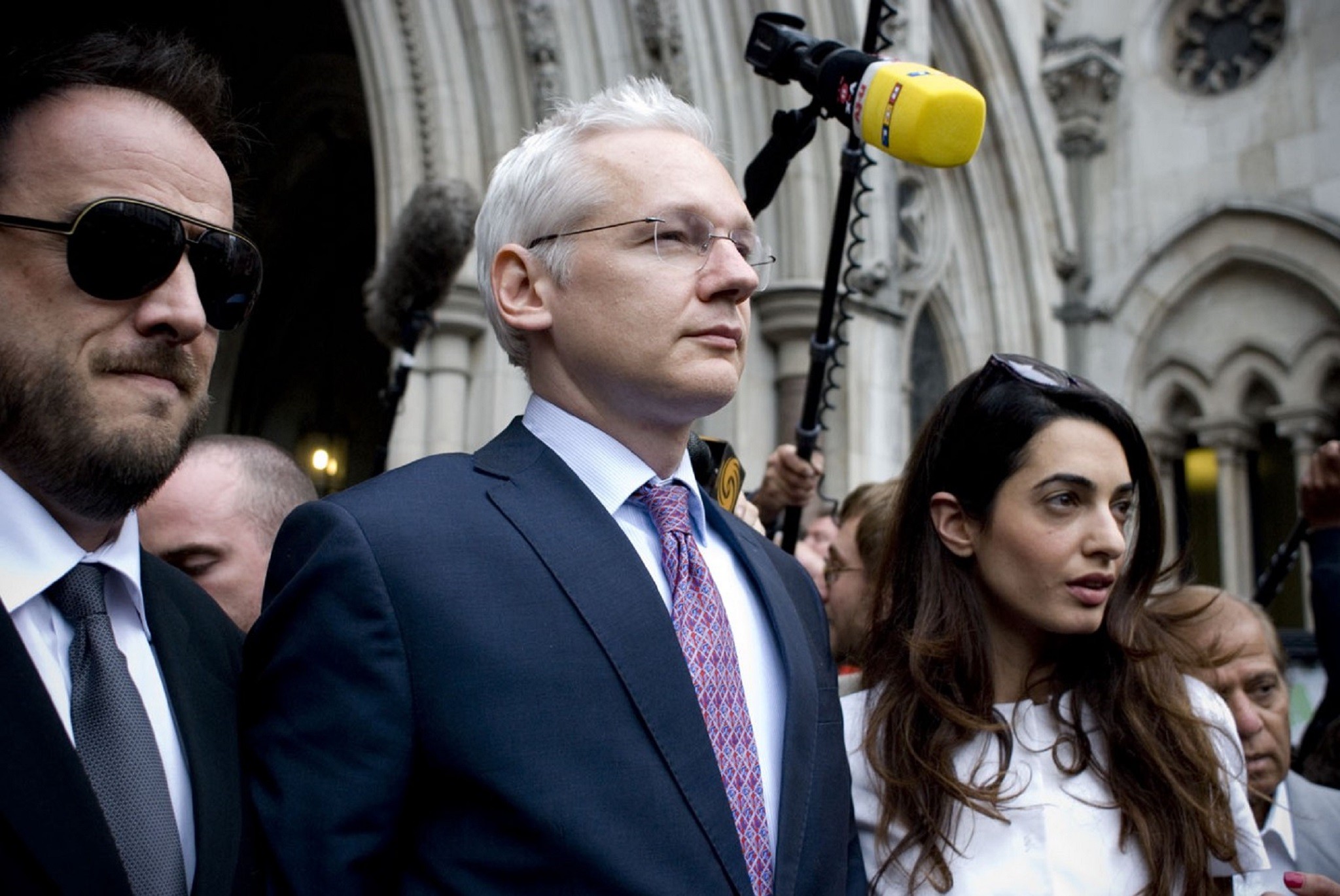 Julian Assange, founder of Wikileaks, leaving Royal Court of Justice on July 13th, 2011 after he lost an appeal against extradition to Sweden. It was after this that Assange took refuge in the Ecuadorian embassy where he remained until Thursday. (photo: acidpolly)
"The person running from authorities has to get lucky 100% of the time. Authorities only have to get lucky once."
The old police adage is still a truism even in today's high-tech world.
For Julian Assange, founder of Wikileaks, that perfect luck seems to have finally ran out on Thursday, April 11 2019. British authorities forcibly removed Assange from the Ecuadorian embassy in London where he has been sheltering under asylum. And avoiding extradition for nearly 7 years.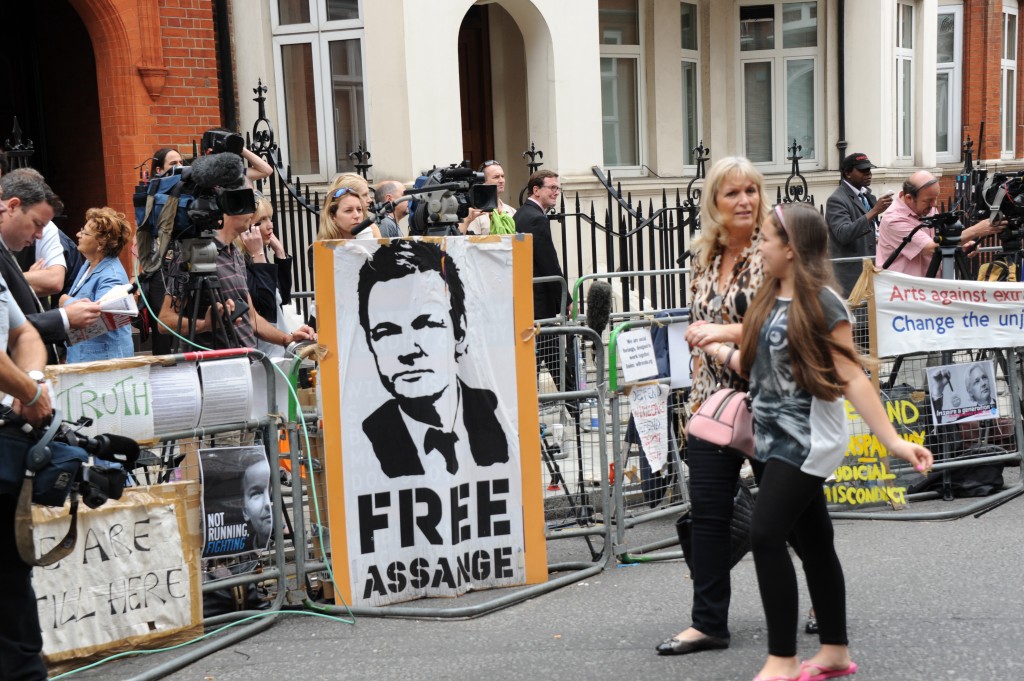 But Assange's real troubles began back January of 2017 when President Donald Trump named then-Rep. Mike Pompeo to be head of the CIA. Pompeo was certainly well-qualified for the post, with a sterling pedigree that included Harvard, West Point and a distinguished career in public service.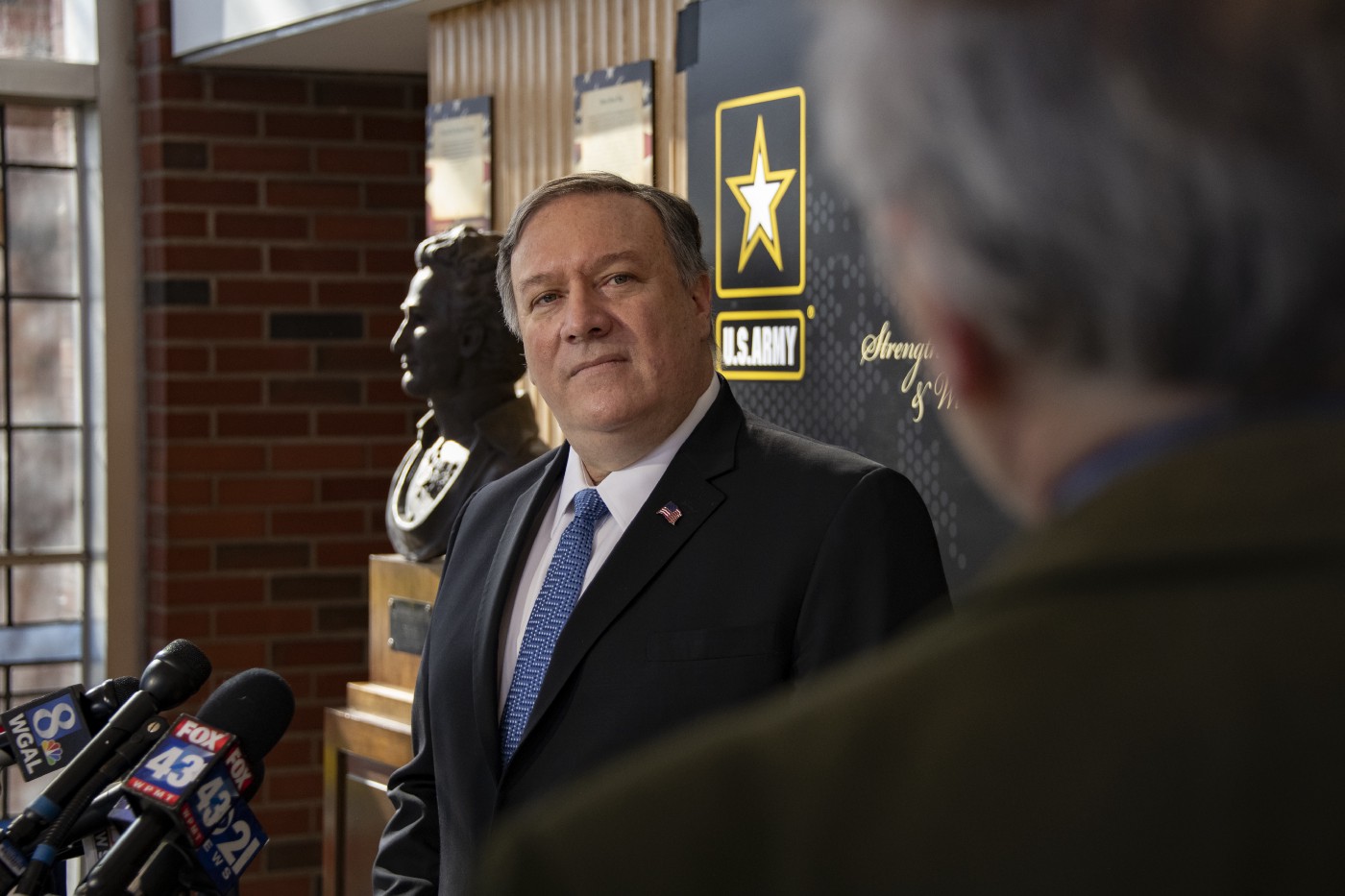 From the beginning, Pompeo made absolutely no secret of his contempt for Wikileaks, Julian Assange and any others who seek to exploit constitutional privilege to expose sensitive U.S. secrets.
"WikiLeaks walks like a hostile intelligence service and talks like a hostile intelligence service. It has encouraged its followers to find jobs at CIA in order to obtain intelligence. It directed Chelsea Manning in her theft of specific secret information. And it overwhelmingly focuses on the United States, while seeking support from anti-democratic countries and organizations." — CIA Director, Mike Pompeo in a speech given at the Center for Strategic and International Studies, April 13, 2017
Julian Assange, on the other hand, has always maintained that he is merely a journalist, and Wikileaks is nothing but a better-informed, more impartial New York Times. As such, his defenders argue, Assange deserves protection under the U.S. constitution.
"The truths we publish are inconvenient for those who seek to avoid one of the magnificent hallmarks of American life — public debate." — Julian Assange, in a Washington Post op-ed published in April of 2017
Though Pompeo has long since moved up from CIA Director to U.S. Secretary of State, his patient legacy undoubtably played a role in the U.S. looking likely to get its hands on Assange at last. Though perhaps not soon.
As for Julian Assaunge, his most recent leak was apparently one leak too many. Privacy, it seems, may be making a comeback. A leaked photo of the Ecuadorian President eating lobster in a hotel room bed fell poorly on an Ecuadorian population enduring austerity measures.
The politically-damaging photo, along with 200 other personal communications and documents, infuriated the Ecuadorian president enough to finally demand Assange's expulsion from the Embassy. The Ecuadorian embassy, for its part, had until that point withstood tremendous pressure and inducement to expel Assange and end his asylum.
After Assange's arrest, strange stories have emerged about the time Julian Assange, and his cat, spent sheltering in the foreign embassy.
Late night skateboarding, the neglect of said cat, a mysterious panic button Assange never had the chance to press; even vandalism of the embassy. Julian Assange, through his attorneys, denies the accusations as attempts by the Ecuadorian authorities to justify allowing British authorities to seize him.
The beleaguered Wikileaks founder faces a rape charge and a probe into allegations of sexual assault in Sweden. Assange has denied these charges as well, calling them a politically motivated attempt to discredit and arrest him to face extradition.
He was right about the extradition: Assange faces all but certain extradition to the U.S. to face charges related to Wikileaks publishing of classified military information compromised by whistle-blower Chelsea Manning. Will Assange spend the rest of his life in the supermax prison that awaits him? Legal and constitutional experts don't exactly agree.
"If the New York Times, in 1971, could lawfully publish the Pentagon Papers knowing they included classified documents stolen by Rand Corporation military analyst Daniel Ellsberg from our federal government, then indeed WikiLeaks was entitled, under the First Amendment, to publish classified material that Assange knew was stolen by former United States Army intelligence analyst Chelsea Manning from our federal government." — Alan Dershowitz
Only time and the courts can tell.
But Assange should have known in 2017 that his time was up: Hawks like Pompeo are critters that just don't quit. Eventually, Assange's luck will run out completely and he will finally find himself in U.S. custody facing charges. It was inevitable.
Until then, U.S. authorities can afford to be patient. Those who see Julian Assange as a threat to national security have waited a long time to get their man. A tough legal battle awaits Assange, the outspoken critic of what he claims are merely attempts to silence whistleblowers and stifle free speech.
Unfortunately for Julian Assange, he has few friends left in Washington. Republicans are still smarting from revelations leaked from the Bush years; Democrats are still furious over Wikileaks revealing the DNC's machinations on behalf of the Clinton campaign against Bernie Sanders in 2016.
"It is time to call out WikiLeaks for what it really is — a non-state hostile intelligence service often abetted by state actors like Russia." — CIA Director, Mike Pompeo. April 2017
Almost two years to the day since then CIA Director Mike Pompeo laid out his intentions to bring Assange to justice in the U.S., the chase caper ended. When the U.S. authorities are after you, they get you. Sooner or later.
Like Chelsea Manning downloading government secrets to the soundtrack of Lady Gaga's hit "Telephone," you can't make this stuff up.
And unlike your normal movie franchise, this one just keeps getting better and better with every installment. Somebody please pass the popcorn.
(contributing writer, Brooke Bell)