Power changed hands and Pakistan remains stable. To keep it that way, world leaders should do three things to support the new leadership.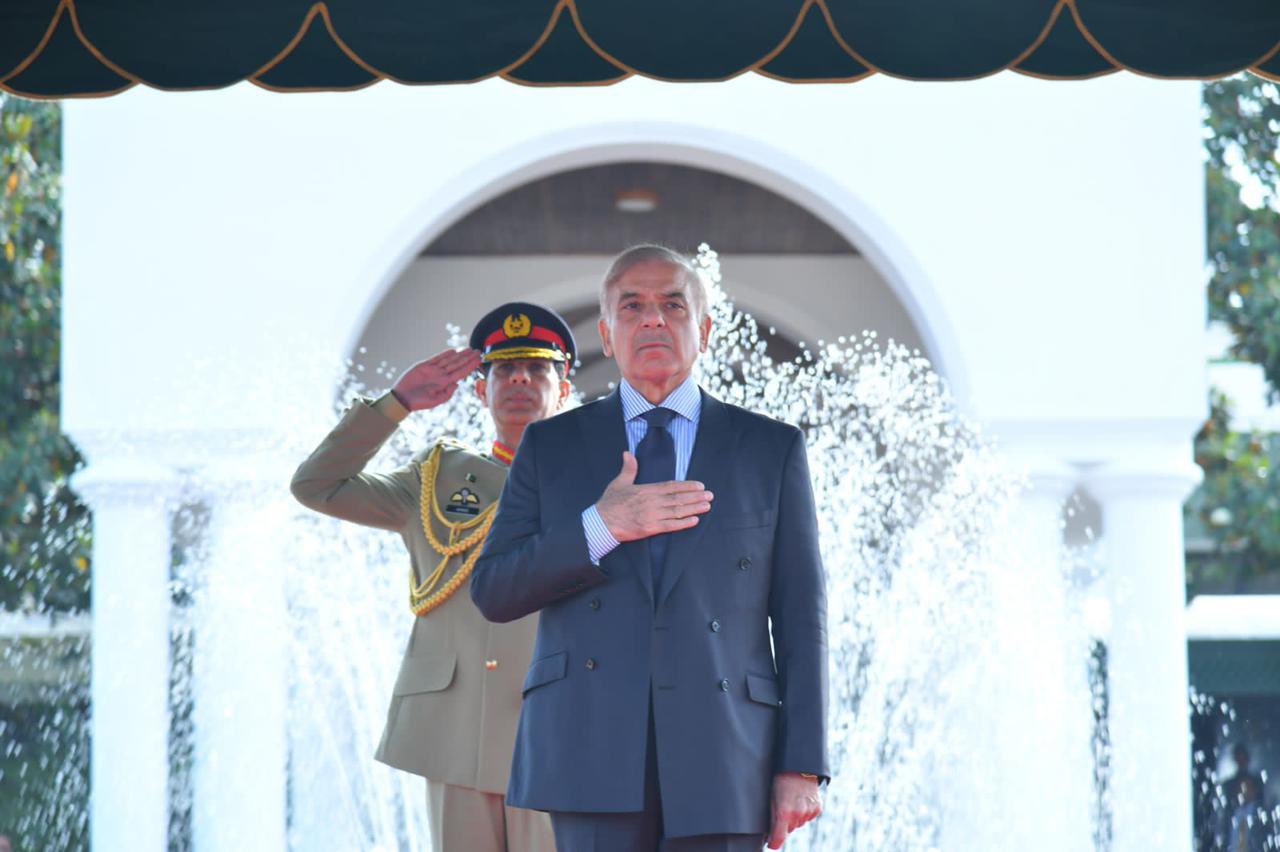 In our quickly-changing international landscape, maintaining stability and security worldwide has become more important than ever.
Since Vladimir Putin's invasion of Ukraine, it has become crystal clear that the unfortunate conflict could have, and should have, been prevented. Foreign policy experts and elected officials have no trouble explaining- in retrospect- what went wrong and how the international community failed Ukraine.
Hindsight is a beautiful thing, and useful- if world leaders use it to take the types of diplomatic and economic actions which could support stability elsewhere. Some proactive economic and diplomatic measures are painless, unimpeachable and beneficial for all parties.
The Ukraine will not be the last test faced by Western leaders.
Considering Ukraine, the recent news that Pakistani Prime Minister Imran Khan was ousted from his post by a no-confidence vote was met with somewhat less than enthusiasm by the global community.
In fact, this change is the best thing that could have happened in many ways. It does not betide instability in Pakistan; quite the opposite.
This unexpected transition of power is an excellent sign that the future of Pakistan's young democracy is one of prosperity and peace.
Power changed hands and Pakistan remains stable. No martial law was imposed. The nation's military and judiciary branches did not get involved in the removal of the former PM, which was a purely political conflict.
That it has been resolved politically and peaceably, rather than through military or judiciary action, bodes extremely well for Pakistan, its new PM, and the whole region.
But if the U.S. and other world powers want Pakistan to remain stable, three actions would help immediately.
Invite Pakistan's New Prime Minister to Address a Joint Session of Congress
President Biden, U.S. lawmakers from both parties, and E.U. leaders need to develop a strong relationship with new Prime Minister Shehbaz Sharif.
In Mr. Sharif, world leaders have an opportunity to deepen ties with a diplomatic reset.
Former PM Imran Khan wasn't without shortcomings; his administration undermined Pakistan/United States relations in ways bound to be a challenge for the new Prime Minister. America's enemies may have even contributed by sowing propaganda and discord. America's reputation in Pakistan was also damaged by the Khan administration's tendency to blame its own mistakes on the United States.
Now is the perfect time for both countries to start fresh.
It is also the perfect time to extend the hand of friendship by inviting Pakistan's new Prime Minister to address Congress. How better to deepen ties and strengthen diplomatic connections?
Such a move would also send a message to America's enemies that Pakistan and America have a strong relationship that remains unbroken.
In Prime Minister Sharif, America finally has leadership it can trust. Mr. Sharif's entrepreneurial spirt and commitment to growing Pakistan's share in the global marketplace should make him a very good fit in the eyes of U.S. policy-makers.
From the new Prime Minister himself, U.S. leaders could hear his plans to grow Pakistan's economy and secure a prosperous future for Pakistan's citizens, in particular young Pakistanis who are being educated and trained for a future in the global economy.
Inviting PM Sharif to address Congress might go a long way towards building a strong partnership.
If the U.S. and E.U. fail to make the most of this change of leadership, Pakistan risks growing closer to Russia and China, both of whom are eagerly waiting to capitalize on any opportunities to strengthen their ideologies- all of which impacts the entire region, especially India and its growing influence on the world economy.
It is possible that China and Russia might even work to destabilize Pakistan in order to exploit the nation and its resources.
China's Belt and Road Initiative, by which the Chinese Communist Party is investing heavily in emerging nations, has more than a few troubling strings attached.
Under this program, the CCP makes an agreement with an emerging nation- Afghanistan, for example- to provide infrastructure…for a price. That price is frequently punishing default conditions, should the emerging nation fail to make good on its BRI loan. For example, Sri Lanka.
Should a BRI nation default- a strong possibility- the CCP has the right under some of these agreements to seize land and mineral rights. Concerned foreign policy observers have called this tactic "Economic Imperialism".
With these BRI agreements, the CCP hopes to get all the access they want without using the People's Liberation Army. Whether or not these agreements are legally binding is debatable. But by the time international courts are through litigating, decades will have passed and the damage to emerging nations will have already been done.
World leaders should not leave a nuclear nation like Pakistan at risk.
Urgently Encourage the International Monetary Fund, the World Bank and Arab Nations to Restructure Pakistan's Debt
Pakistan has been peaceful in recent years. To maintain this peace, Pakistan needs a strong, stable economy.
Due to historical periods of war and unrest, Pakistan remains a very young country, with a median age of only 22. To combat the lure of extremism, to strengthen and protect Pakistan's future, three things are absolutely essential.
Jobs, jobs, jobs.
Pakistan's young, viable, well-educated workforce could be an invaluable resource for the global economy. Restructuring Pakistan's debt, leveraging the power of low-interest loans, will allow the nation to invest in the types of projects most likely to increase economic viability and lower unemployment.
Prime Minister Sharif is an excellent fit for making the best of opportunities to improve connectivity and increase domestic production.
While Chief Minister of the Punjab, Mr. Sharif was responsible for implementing a public mass-transit system and other sweeping infrastructure projects which will pay dividends for decades to come in the form of increased economic opportunities. Pakistan's people, their future and economic prospects always inform Mr. Sharif's policy goals.
Pakistan's new PM also has the power to bring all parties together. He, and his administration, have already worked well with Pakistan's bureaucracy, military and judiciary branches.
Former PM Imran Khan, for all he did for Pakistan, damaged international relationships and friendships by pulling the nation inward. Globalization has the power to transform Pakistan's emerging economy into a GDP miracle.
India in particular has a vested interest in growing Pakistan's economy. Two nuclear nations, living side-by-side should have a strong and continuously improving trade relationship. Intertwining economic opportunities is good for regional security.
Currently, Pakistan is a cornerstone of security and stability in its region. What happens in Pakistan impacts the whole world, not least of all its largest next-door neighbor.
The border between Pakistan and India has often been considered one of the most volatile in the world. A peaceful and prosperous Pakistan means a more peaceful and prosperous India.
It is in the best interest of both nations and their populations to form a strong bulwark against Russia and China. Pakistan and India and are bound by much more than geography. Their shared cultural and historic heritage binds the nations together as tightly as any border.
There is no reason both countries can't set up a joint economic free-trade zone to drive each other's progress. It is time for old wounds to be allowed to heal- in order to meet the challenges of tomorrow's global economy and empower the next generation.
India and Pakistan's leaders need to boldly move in the best interest of their nations. Pakistan must be protected from a hostile takeover by the Chinese Communist Party.
Encourage U.S. Corporations and American Businesses to Invest in Pakistan
American investors and entrepreneurs, as well as members of the international business community, should not overlook the investment opportunities presented by this change in Pakistan's leadership.
Full disclosure: On this subject, I am not without bias. I was born in Pakistan. While I don't normally get involved in matters of domestic policy, in this case the chance for a more secure and prosperous Pakistan is simply too important.
To me, education is paramount for a young, democratic country like Pakistan. Mr. Sharif has shown himself likewise dedicated to education.
While I'm not benefiting personally from this vote of confidence in PM Sharif's leadership, I do want to see peace in the region. I do not generally endorse candidates; it is totally up to the people of Pakistan who they elect. I want very much to see Pakistan remain a viable democracy- with a free judiciary, free media, fair elections, plus checks and balances.
I also had the privilege of meeting Shehbaz Sharif when he was Chief Minister of Punjab and a member of parliament- along many other Pakistani leaders over the years.
I found Mr. Sharif to be an honest and reasonable man with the best interests of the people of Pakistan at heart. He understands the international business community and the global marketplace. He has a quick decision-making ability and is an extremely smart visionary. His strong, in-born leadership is the perfect fit for Pakistan in 2022 and beyond.
Outside investments in a nation like Pakistan have the power to transform the landscape into a well-tended production machine. Investors from all over the world should consider the replacement of former PM Imran Khan a welcome move by Pakistani elected officials.
Shehbaz Sharif is a moral, modern coalition builder with an eye on the future and a desire to see Pakistan take its rightful place in the world business community. Now is the perfect time for a massive investment in Pakistan, its leadership and its future.
Call centers, processing centers, manufacturing operations, STEM disciplines; having a young population has a number of advantages, one of which is the incredible power of Pakistan's workforce.
Harnessing this power is good for Pakistan, good for the region and good for the world.
With the invasion of Ukraine, the global marketplace may soon be changing. If China moves in a similar fashion on Taiwan, maintaining strong ties with India and Pakistan may be the only thing that prevents U.S. sanctions against China from crippling the American economy.
Pakistan has tremendous potential as a trading partner and ally.
If world leaders are smart and savvy, they won't let this potential go to waste.
(contributing writer, Brooke Bell)