After another fatal police shooting in Minneapolis, the community is reaching a breaking point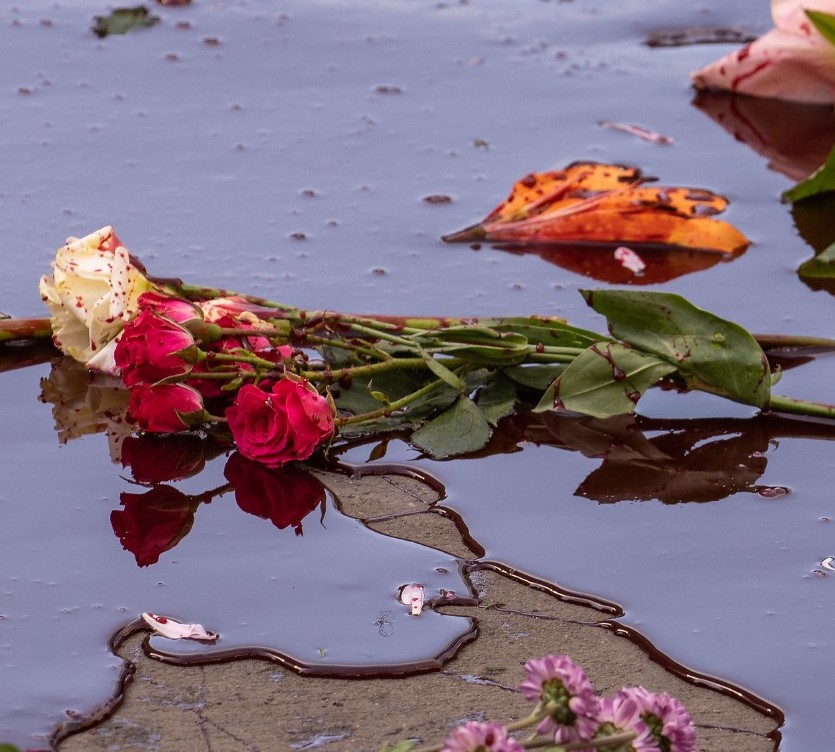 The police officer who shot and killed Daunte Wright in a Minneapolis suburb on Sunday meant to fire her taser, according to a statement from officials on Monday.
"It is my belief that the officer had the intention to deploy their Taser, but instead shot Mr. Wright with a single bullet," Brooklyn Center Police Department Chief Tim Gannon said of the shooting on Sunday. "This appears to me, from what I viewed, and the officer's reaction and distress immediately after, that this was an accidental discharge that resulted in a tragic death of Mr. Wright."
Officials released body-cam footage of the fatal shooting that appeared to show an officer yell "Taser!" before discharging her firearm at Wright.
"Holy sh-t!" the officer can then be heard yelling. "I shot him."
Chief Gannon said that Wright was pulled over for an expired registration when police discovered he had an outstanding warrant. When officers attempted to detain Wright, he stepped back into his car and one of the officers shot at him, Chief Gannon said.
"There's nothing I can say to lessen the pain that Mr. Wright's family, friends, for the that feeling of loss that they must have," the chief said. "That pain is shared by the community and also all those involved in the incident."
Officials have not released the name of the officer, who has been placed on administrative leave.
"We will get to the bottom of this," Mayor of Brooklyn Center Mike Elliott said at a news conference on Monday. "We will do all that is within our power to make sure that justice is done for Daunte Wright."
"My position is that we cannot afford to make mistakes that lead to the loss of life of other people in our profession," Mayor Elliot said. "And so I do fully support releasing the officer of her duties."
In addition to the peaceful protests following the fatal shooting on Sunday afternoon, hundreds of rioters attacked a police station and police officers while looters ravaged nearby businesses. Brooklyn Center Mayor Mike Elliott ordered a curfew order until 6 a.m. Monday and the National Guard was deployed to help stop the rioting. More National Guard members are expected to arrive on Monday.
"Our entire community is filled with grief following today's officer-involved shooting of Daunte Wright, a 20 year old young man. Our hearts are with his family, and with all those in our community impacted by this tragedy," Mayor Elliott said. "While we await additional information from the BCA [Bureau of Criminal Apprehension] who is leading the investigation, we continue to ask that members of our community gathering do so peacefully, amid our calls for transparency and accountability."
President Biden addressed the shooting and answered questions from reporters on Monday, in which he urged for a "peaceful protest."
"I think we've got to wait and see what the investigation shows. The entire investigation. You've all watched, I assume as I did, the … body cam, which is fairly graphic," president Biden told reporters in the Oval Office. "The question is: Was it an accident, was it intentional? That remains to be determined by a full-blown investigation."
"But in the meantime, I want to make it clear again: There is absolutely no justification, none, for looting. No justification for violence; peaceful protest is understandable," Biden continued. "And the fact is that, you know, we do know that the anger, pain, and trauma that exists in the black community, and that environment is real, it's serious, and it's consequential. But it doesn't, will not justify violence and/or looting. And so the question is, how we in an orderly way, make clear that you get down to a full blown investigation to determine what the facts are, and what is likely to happen."
Not all Democratic lawmakers have been as measured in their response to this latest tragedy. Calls to defund and dismantle the police, which many Democratic strategists blame for Democratic Party losses in 2020, have been revived in wake of the shooting.
The officer involved in the shooting, who has been identified by the media as 25-year police veteran Kim Potter, was placed on leave pending a full investigation. She, along with the city's police chief, have since resigned.
This latest shooting of an unarmed African-American man by police has plunged the area into chaos at a time when the community can least afford it. With the trial of accused George Floyd killer Derek Chauvin nearing an end, and a verdict expected next week, Minneapolis has already begun bracing for more violence.
Minnesotans are on edge. And after the officer-involved killing of Mr. Wright, things are unlikely to improve any time soon.
(contributing journalist, Allegra Nokaj) (contributing writer, Brooke Bell)