After the death of a teenager in Millennium Park and a shooting which injured 7 and killed two, the Mayor is begging Chicago parents for help.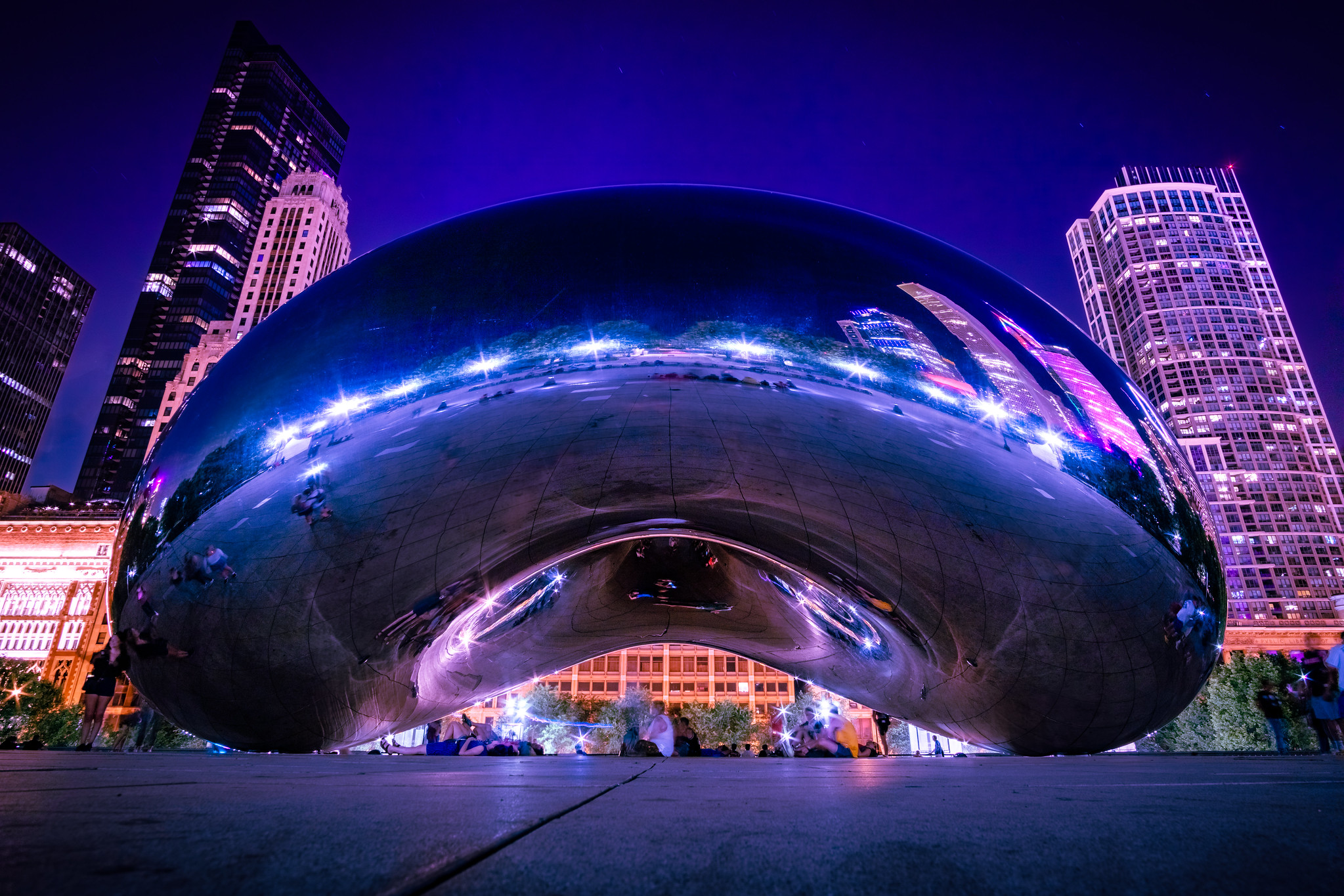 "An outrageous act of violence was committed last night in the area of Chicago and State," began the statement from Mayor Lori Lightfoot this week on the latest high-profile shootout in Chicago in which 9 people were shot, 2 fatally.
"I have been in frequent contact throughout the early morning hours with Superintendent Brown and his team, as well as President Carter of the Chicago Transit Authority (CTA), and I will continue to monitor developments throughout the day," Lightfoot promised.
"Area residents, commuters, and other simply must have the peace of mind that this highly trafficked area is safe, and it is time for more specific, concrete steps to be taken to address this area once and for all," the Mayor continued.
"First, I have asked Superintendent Brown to install a fixed post of uniformed officers at the intersection of State and Chicago and a separate fixed post in the Red Line station in the same area," she said.
"Second, I also engaged the Department of Business Affairs and Consumer Protection to determine what if any additional measures need to be taken to address long-standing concerns along that block," Mayor Lightfoot said, adding, "that work has already begun."
"Lastly, I have asked the Chicago Police Department (CPD) and CTA to continue to work together to have our CPD Public Transportation Section with visible patrols of stations, platforms, and trains 24 hours a day, seven days a week," the statement read.
"Most importantly, it is simply awful, and unacceptable that once again, another tragedy occurs because firearms are in the hands of people who simply do not care about themselves or the value of another's life," Lightfoot lamented. "Our police department is hard at work to make sure those responsible for last night's incident are held accountable, for the safety and well-being of us all."
This is hardly the first time Mayor Lightfoot has released such a statement. It wasn't even the first time that week.
"It is time for all of us to come together and model the respect and peace we expect from our young people," Lightfoot tweeted on May 16, one day after 16-year old Seandell Holliday was shot and killed in Millennium Park near Chicago's iconic "Giant Silver Bean" statue.
A 17-year old suspect in the deadly shooting was apprehended at the scene of the crime by Chicago PD. All told, a total of 26 underage juveniles were arrested that same night, during a large gathering of young people police described as a "disturbance".
"It wasn't clear how many of the hundreds of teenagers estimated to be involved in the downtown disturbance were nearby when the shooting occurred, and a police representative declined to answer questions about the correlation and overlap between the fatal shooting and the disturbance in the same area at the same time," reported the Chicago Tribune.
Seven guns were seized by police officers who also made five arrests on gun charges.
"Tragically, a young person- a teenager- lost his life last night in Millennium Park," read a Twitter statement from the Mayor about the shooting. "I suspect an overwhelming majority of the youth who were in the Park were there to have a good time and enjoy a summer evening. But the scene devolved into one of chaos and unnecessary violence."
"We, as a city, can not allow any of our public spaces to become platforms for danger," the Mayor wrote in her statement. "Anyone coming into our public spaces should expect to enjoy them peacefully and must respect and exhibit basic community norms of decency. We simply will not accept anything less."
"So, effective immediately, from Thursday through Sunday, unaccompanied minors are not allowed in Millennium Park after 6:00 pm. This new policy will be strictly enforced and violations will be dealt with swiftly," the Mayor said of the new policy. "All of our residents and visitors under the age of 18 are welcome at the Park during the evening hours as long as they are accompanied by at least one responsible adult."
"We will partner with Chicago Public Schools and our other local school systems to fully explain this new policy to students, as well as to encourage guardians to ensure that their children are conducting themselves appropriately and safely at all times," she went on.
"I am also calling on the Chicago Police Department to work with our federal partners to accelerate gun traces for all firearms found in the hands of minors and to swiftly bring criminal charges against any adult who has provided a firearm to a person under the age of 18," Lightfoot added.
"As a city, we must ensure that our young people have safe spaces to congregate and that in those spaces they are peaceful and actually safe," she implored. "I am calling on all parents, guardians and caring adults to step up at this moment and do whatever it takes to prevent a tragedy like this from happening again and to encourage appropriate behavior when our young people gather anywhere in this great City of ours. We all must model and enforce the respect and peace we expect from our young people at all times."
"This is not a 'point a finger at a parent and saying you're a bad parent,'" Police Superintendent David Brown later clarified during a press conference. "This is a challenging time to be a parent. This is a challenging time for young people dealing with the pandemic that's happening at schools. The shutdown. They want to get outside like most adults do. It's just for younger people, they don't understand how quickly things can happen and how to resolve conflicts without ending up in violence."
Residents have been expressing increasing grief, shock and sadness at the number of shootings, homicides, and other violent crimes. This latest statement from the Mayor isn't likely to assuage people concerned about rising crime.
"No South Shore to Millennium Park this summer for my family," replied one Twitter user. "I miss Chicago. I grew up going to the city every weekend. I was never, ever, scared to be there, until now."
"Plenty of public places on the South and West sides that residents would like to enjoy as well," replied another. "As usual, you typically don't mention tragedies that happen there. Shame on you."
(contributing writer, Brooke Bell)