After the Trump ban, world leaders are deeply worried social media giants might do the same to them. Is a wave of tech regulation inevitable?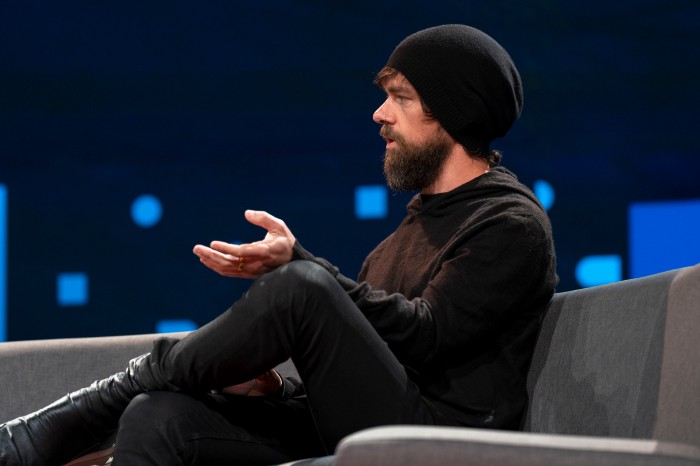 World governments are suddenly considering what happens when American tech companies control who gets banned, who gets elected, and who doesn't in their own countries.
The European Union has joined elected officials in Germany, France, Norway, Mexico and elsewhere, in questioning the decision of social media companies to unilaterally censor former U.S. President Donald Trump, both before and after his lost reelection bid.
"The fundamental right [of free of speech] can be interfered with, but along the lines of the law and within the framework defined by the lawmakers. Not according to the decision of the management of social media platforms," a spokesperson from German Chancellor Angela Merkel's office said, calling Trump's Twitter ban "problematic".
"What shocks me is that Twitter is the one to close his account. The regulation of the digital world cannot be done by the digital oligarchy," said French Finance Minister Bruno Le Marie.
The sentiment was echoed by other French officials.
"The regulation of public discourse by the main social media companies with regards only to the Terms and Conditions…seems, to say the least, a little short from a democratic point of view," tweeted Le Marie's junior minister Cédric O.
EU Commissioner Thierry Breton wrote a blistering op-ed in Politico denoting the fact that, "a CEO can pull the plug on POTUS's loudspeaker without any checks and balances is perplexing."
"It is not only confirmation of the power of these platforms," lamented Breton, "but it also displays deep weaknesses in the way our society is organized in the digital space."
Each of these authorities seemed more anxious to distance themselves from and denounce Donald Trump than the last; none have framed their objections in defense of Trump.
Rather, these elected leaders are looking at what happened to Trump, not as a cautionary tale for wayward politicians, but as a stark reminder that the same thing could happen to any one of them, at any time, for any reason deemed appropriate by a handful of tech millionaires and billionaires in the U.S.
If Facebook, and Twitter can censor and ban the President of the United States as they see fit, where else might these titans of industry make their influence felt? Unelected, lacking proper government oversight, with no accountability to voters, the outsize influence of American tech companies is a growing subject of concern for world leaders.
Perhaps with good reason.The actions of big tech and U.S. media companies in the lead-up to the hotly contested 2020 November election are coming under increasing scrutiny, as world governments confront their own vulnerability to such ministrations.
In retrospect, powerful social media and tech companies should have seen this coming. After Donald Trump was stripped of his social media presence, elected leaders in practically every developed country on earth began meeting, among themselves and with other world leaders, to discuss how best to limit the excesses of big tech's noblesse oblige and the suddenly urgent need to do so.
However good the reasons for doing so, what TwitterFacebookGoogle has done to silence one political party in the United States, one POTUS, it can do to any other.
That other countries might not eagerly accept so much unchecked power over their elections and the political fortunes of various elected officials shouldn't come as a surprise.
It has no doubt occurred to these savvy lawmakers that, should they fail to restrain the power of American Big Tech with regulation, their recourse will be severely limited, should they run afoul of these powerful companies.
Indeed, they may even be concerned that social media companies mights seek to de-platform elected officials who aggressively push for reform and regulation. At the very least, these companies may be more inclined to help the political opponent, or opponents, of any elected officials attempting such actions.
Without regulation, there is nothing but the word of the currently serving CEO's and trustees of these companies that no such conflict of interest exists. Without the oversight of the democratically-elected officials of any given country, it is difficult to see how social media companies can assuage the fears of world leaders who have no reason to believe that Big Tech censorship begins, or ends, with Donald Trump.
American media companies, like HuffPost, are busily demonstrating that they just don't understand the problem. Sounding an awful lot like China's massive surveillance state motto that, "if you have nothing to hide, you have nothing to fear," liberal media outlets promise foreign governments that as long as they play by the rules- that is rules laid out by tech industry executives in the U.S.- they will have no reason to fear potential interference from American tech companies in their elections.
It may be, as some progressive news outlets have pointed out, that tech and social media companies are in a bind: Anxious to please legislators with donations and in-kind contributions; anxious to avoid regulation which seems increasingly inevitable. After banning Trump, they face criticism for that action, and condemnation for not banning other world leaders who incite violence and push hate speech, in particular anti-Semitism from Iran.
Tech and social media companies may also find the job of upholding the social good far more than they bargained for, with implications that will far outlast the career, and probably the life, of Donald Trump.
Tech companies may not, however, get to decide what happens next and "change the rules they made up, as they always have."
Smart governments, political parties, and world leaders won't wait to be de-platformed, or even threatened with de-platforming. A tide of tech regulations is about to sweep all before it, and in the end U.S. lawmakers may also have no choice but to act to reign in Big Tech.
(contributing writer, Brooke Bell)