Incumbent Prime Minister Benjamin Netanyahu claims a historic victory. What will it mean for the U.S. presidential election in 2020?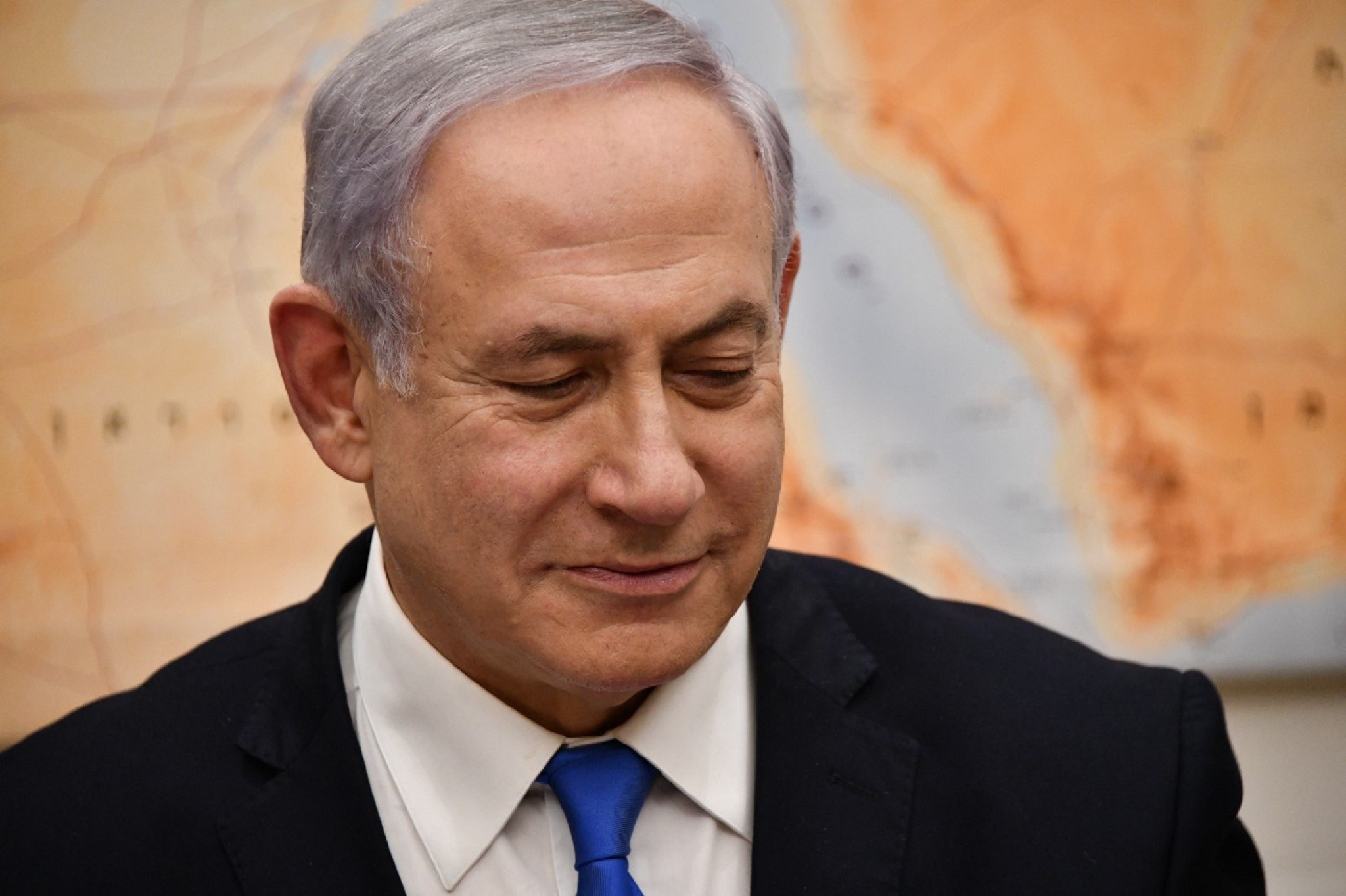 Israeli Prime Minister Benjamin Netanyahu on a phone call to President Donald J. Trump in Jerusalem, Israel on March 21, 2019. [State Department photo by Ron Przysucha/ Public Domain]
Bibi Victorious
"It will be a right-wing government. But I intend to be the prime minister of all of Israel, right and left, Jews and non-Jews alike." — Prime Minister Benjamin Netanyahu
In a historic victory that will make him the longest-serving Prime Minister in Israel's history, Israeli Prime Minister Benjamin Netanyahu has been reelected and will keep his seat at the helm of the Israeli state for another term.
Probably.
Though he still faces corruption charges, fears that these unproven allegations, which Netanyahu denies, might unduly effect the Israeli electorate seem to have been unfounded.
Bibi has certainly not had an easy time of it this election season. His critics in rival political parties, legal troubles and a hostile press have dogged him throughout his campaign as he strove to remind voters of his accomplishments.
Luckily for Benjamin Netanyahu and his supporters, his accomplishments are hardly insignificant. As voters have notoriously short memories, the fact that some of Bibi's proudest accomplishments occurred only in the last two years didn't hurt his reelection chances either.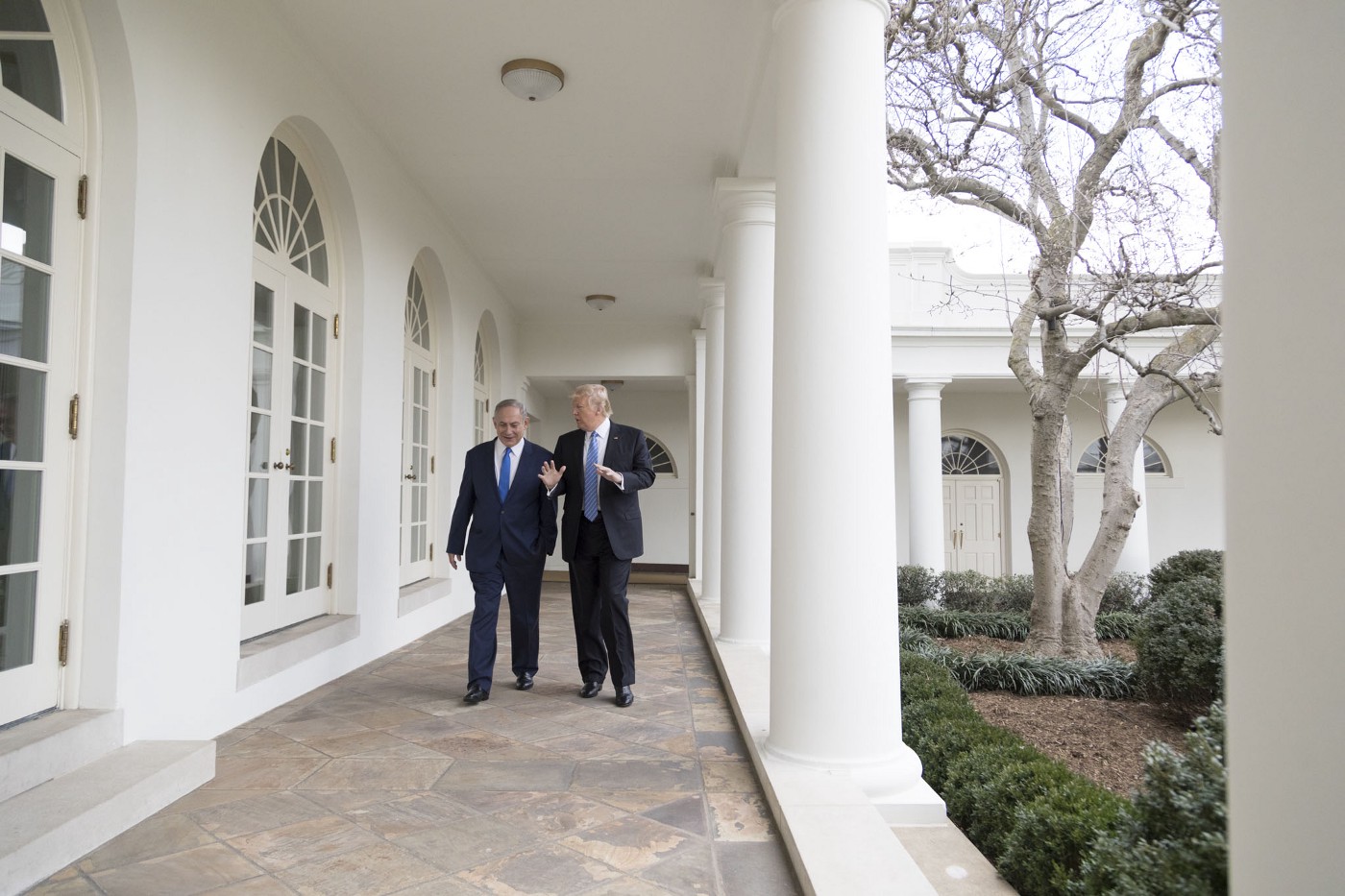 Major Victories. Minor Victories.
After 8-years of the Obama administration's somewhat stiff-armed policy towards Israel, Netanyahu wasted no time in forging ahead once Donald Trump took office.
Since that time, Israel has celebrated a whirlwind of political victories on the international stage. One such victory was a campaign-friendly win in the run up to yesterday's elections.
U.S. President Donald Trump's decision in March 2019 to formally recognize Israel's claim to the strategically important Golan Heights region was a tremendous win, and one long sought by the Israeli government.
Trump's staunchly pro-Israel move to relocate the American Embassy from Tel Aviv to Jerusalem in 2017 is also to Bibi's credit as a statesman. Recognizing this particular U.S. President's tendency to ignore the status quo, especially at the risk of ruffling feathers, Netanyahu capitalized on the opportunity.
Formalizing the open secret that the U.S. has long unofficially recognized Israel's right to Golan Heights, and Jerusalem as the capital city of Israel, was perhaps easier for a political outsider.
President Trump's recent and brazen decision to classify the elite Islamic Revolutionary Guard Corps as a terrorist organization is a major a victory for Israel and Netanyahu, who have long viewed the IRGC as such.
The U.S. has also signaled in no uncertain terms that it will continue to mount strong opposition against Iran, in close cooperation with Israel and any other allies opposed to global terrorism and Iran's nuclear ambitions.
"I can assure the rest of the world that President Trump will continue to ratchet up the pressure on the Islamic Republic of Iran so that their behavior will change." — U.S. Secretary of State Mike Pompeo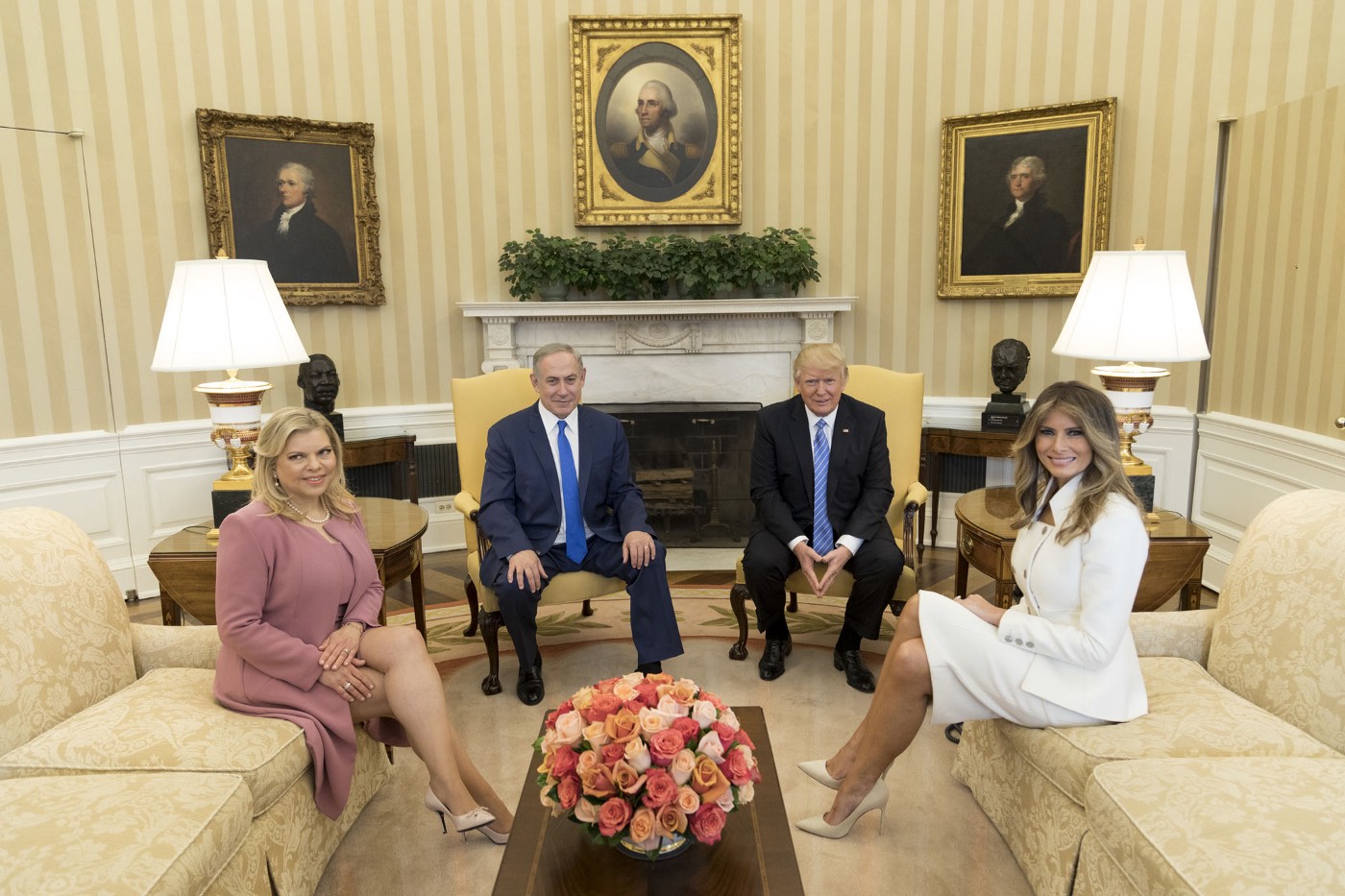 More impressive even than the spoils of his close relationship with the U.S. are the inroads Bibi has made in the Gulf States; with Sunni Arabs who have long opposed the Israeli state; and in Egypt.
Some Middle-Eastern countries have been quietly softening on Israel behind the scenes. In the last year, some have even gone on record recognizing Iran as a greater threat to their sovereignty than Israel, and allowing that Israel has the right to defend itself.
For these fierce and long time critics of Israel, even permitting official delegates to attend meetings attended by Israeli officials is a major step in an exciting new direction. The implications of greater cooperation between Israel and its neighbors are clear; a united Middle East presents an existential threat to extremism and terrorist groups throughout the region.
Even AirBNB's recent reversal on a decision to exclude Jewish settlements on the West Bank from its offerings isn't exactly a minor matter. Indications like this of waning support for the Palestinian state are not to be conflated with fatigue of a Palestinian government that ignored major peace efforts in 2000 and 2008, and makes no efforts to control the terrorist organization Hamas.
On the Horizon
The White House has promised an Israeli-Palestinian peace plan will be unveiled in June of 2019. Bibi himself, via a last-minute campaign promise, has committed to annex Jewish settlements on the West Bank.
As for the corruption charges, a party lawyer has already launched a campaign to exonerate the accused Prime Minister. Insiders are hoping to avoid what some are calling the "American Disease" of using the legal system to pursue political aims. The people's will in a Democracy, declare Bibi supporters, is paramount.
Conservative Bellwether?
What does Bibi's reelection say about the upcoming 2020 election in the U.S.?
Voters knew about Bibi's legal troubles and voted for him anyway. The effect accusations of spying for Russia, helping a foreign government subvert the U.S. electorate, and two years of the Mueller probe will have on Trump's poll power on election day in 2020, remains to be seen.
Some on the left will always believe Trump colluded with Russia, whatever the Mueller Report says; but they weren't likely to vote for Trump anyway.
Trump supporters never believed the charges, feel completely satisfied with the conclusions of the Mueller report, and aren't likely to change their minds whatever embarrassing details about the President are revealed with the Mueller report is released.
If it didn't rise to the level of indictment, Trump voters won't care. They didn't care about Stormy Daniels or any of the other personal-life scandals.
The real question is what effect two-years of probes and much Democratic Party ado about nothing will have on moderates in both parties, independents and other swing-state critical groups.
If Israel's election yesterday is any indication, the answer will not be good news for Democrats in 2020.
(contributing writer, Brooke Bell)