A cautionary tale from across the pond.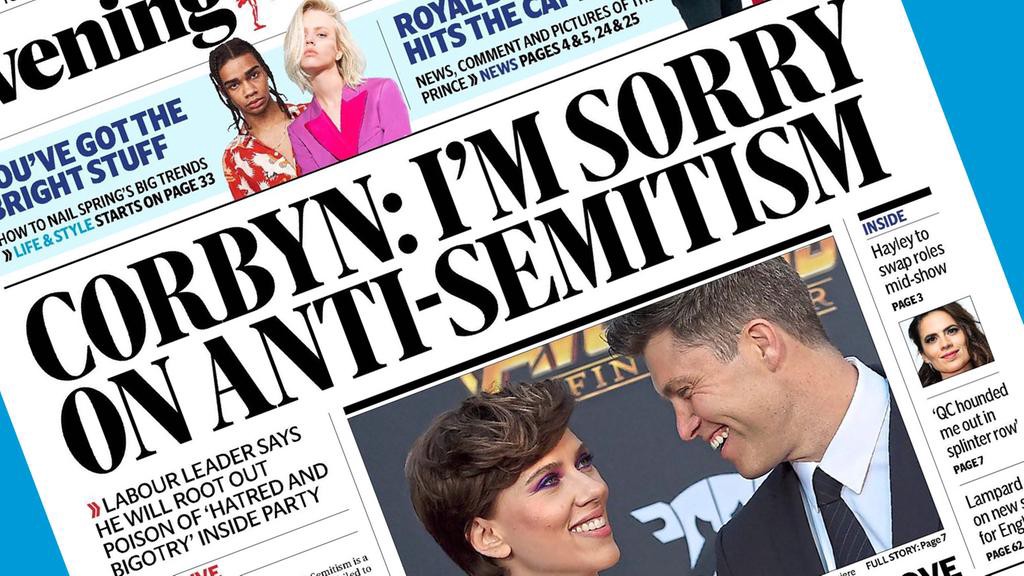 Way back in 2016, there were very few people willing to go out on a limb and predict Donald Trump would become the next President of the United States.
Pundits, media personalities, betting oddsmakers, pollsters, tech companies, media outlets, corporations, Nancy Pelosi, Tom Hanks; no one expected Trump to actually win the Republican nomination, let alone the election.
There were a few lone voices crying out from the wilderness; insisting pollsters weren't being accurate in their polling methods, telling anecdotal stories about the lack of support for Hillary Clinton on the ground, eyeing the efficacy of Trump's then-unrivaled social media mastery in askance.
With growing alarm, a tiny handful of Democrats at the local and national level started reading the writing on the wall, and they didn't like it one bit.
After Brexit shook the world, these lone voices started up a real clamor. After all, no one who was anyone thought Brexit had a chance, either. Brexit surprised the British left quite as much as the election of Donald Trump shocked progressives in the U.S.
Possibly more.
What followed was years of finger pointing, interspersed with attempts, by hook or by crook, to derail Brexit. "Maybe we didn't call them racists enough," snarked one British liberal-progressive journalist.
Other theories for the left's defeat were floated as well. Among the most prominent, is that the anti-Semitism which took root in the British Labour Party over the last decade soured working-class Labour voters on the party.
Perhaps the best evidence to support this theory was presented by then-Labour leader Jeremy Corbyn himself in 2018. Though his later "apologies" and statements on the subject were more mealy-mouthed, Corbyn apologized, and profusely, in a London Evening Standard op-ed published 24 April 2018.
Writing in the Standard, Corbyn called the Labour Party the natural home for British Jewry and "central to our movement."
"But we must also face the uncomfortable fact that a small number of our members and supporters hold anti-Semitic views and attitudes, which need to be confronted and dealt with more rapidly and effectively," Corbyn admitted.
"Labour staff have seen examples of Holocaust denial, crude stereotypes of Jewish bankers, conspiracy theories blaming 9/11 on Israel, and even one member who appeared to believe that Hitler was misunderstood," wrote Corbyn of Labour's internal struggles with anti-Semitism.
After promising to do more to address and correct the problem, Corbyn apologized unequivocally for allowing anti-Semitism to spread unchecked within the Labour Party.
"The Jewish community and our Jewish members deserve an apology," he wrote. "My party and I are sorry for the hurt and distress caused."
Corbyn also touched on the cause of this creeping anti-Semitism in a party, "which has always stood for equality for all and opposed racism and discrimination."
"As I indicated in my letter last month to the Board of Deputies and Jewish Leadership Council, there are two particular contemporary sources. First, individuals on the fringes of the movement of solidarity with the Palestinian people can stray into anti-Semitic views."
As indeed they can. A North London Jewish community witnessed a terrible anti-Semitic hate crime during the recent protests against Israel. While the perpetrators were arrested and charged, and are now out on bail, British Jews remain very afraid. Nor is this a new feeling for British Jews.
"The question I am now most frequently asked is: 'What will become of Jews and Judaism in Britain if the Labour Party forms the next government?'" wrote UK Chief Rabbi Ephraim Mirvis in 2019. "This anxiety is justified. Raising concerns about anti-Jewish racism in the context of a general election ranks among the most painful moments I have experienced since taking office."
Neither Corbyn's apology in 2018, nor his later backtracking, nor his other close brushes with anti-Semitism and anti-Semites in the years before or since helped him, or the Labour Party, in the end.
The damage was already done. Labour was soundly defeated by Boris Johnson's Conservatives and they got their Brexit.
An investigation by Britain's Equality and Human Rights Commission, launched in May 2019, found serious failings in the Labour Party under Corbyn's leadership.
Three anti-Semitic breaches of the Equality Act were discovered by the Commission: Harassment, political interference in anti-Semitism complaints, and failure to provide adequate training as to handling anti-Semitism complaints.
Corbyn defiantly rejected the findings and was subsequently suspended from the party.
"One anti-Semite is too many, but the scale of the problem was also dramatically overstated for political reasons by our opponents inside and outside the party, as well as by much of the media," Corbyn said of the damning report.
"Having presided over the descent of a proudly anti-racist party into a party that broke equalities law in its treatment of Jews, his shameless comments today showed that he remains part of the problem and is an obstruction to the resolution of the issue," said President of the Board of Deputies of British Jews Marie van der Zyl.
Even with Corbyn sidelined, Labour's problems with anti-Semitism are far from over. The party is still facing legal fallout from a BBC documentary called "Is Labour Anti-Semitic".
The Labour Party has been forced to apologize for retaliating against Jewish party members who cooperated in the documentary, as well as the BBC journalist responsible for the film. It is now also facing discrimination lawsuits which will cost the party millions ahead of a 2024 election in which it will need every penny.
Anti-Semitism was the kiss of death for the British Labour Party. It is a cautionary tale of what happens when a party predicated on inclusivity allows anti-Semitism to fester in its ranks.
(contributing writer, Brooke Bell)