The election of President Moon Jae-in's political rival could mean a faster resolution with North Korea and stronger free trade relationships.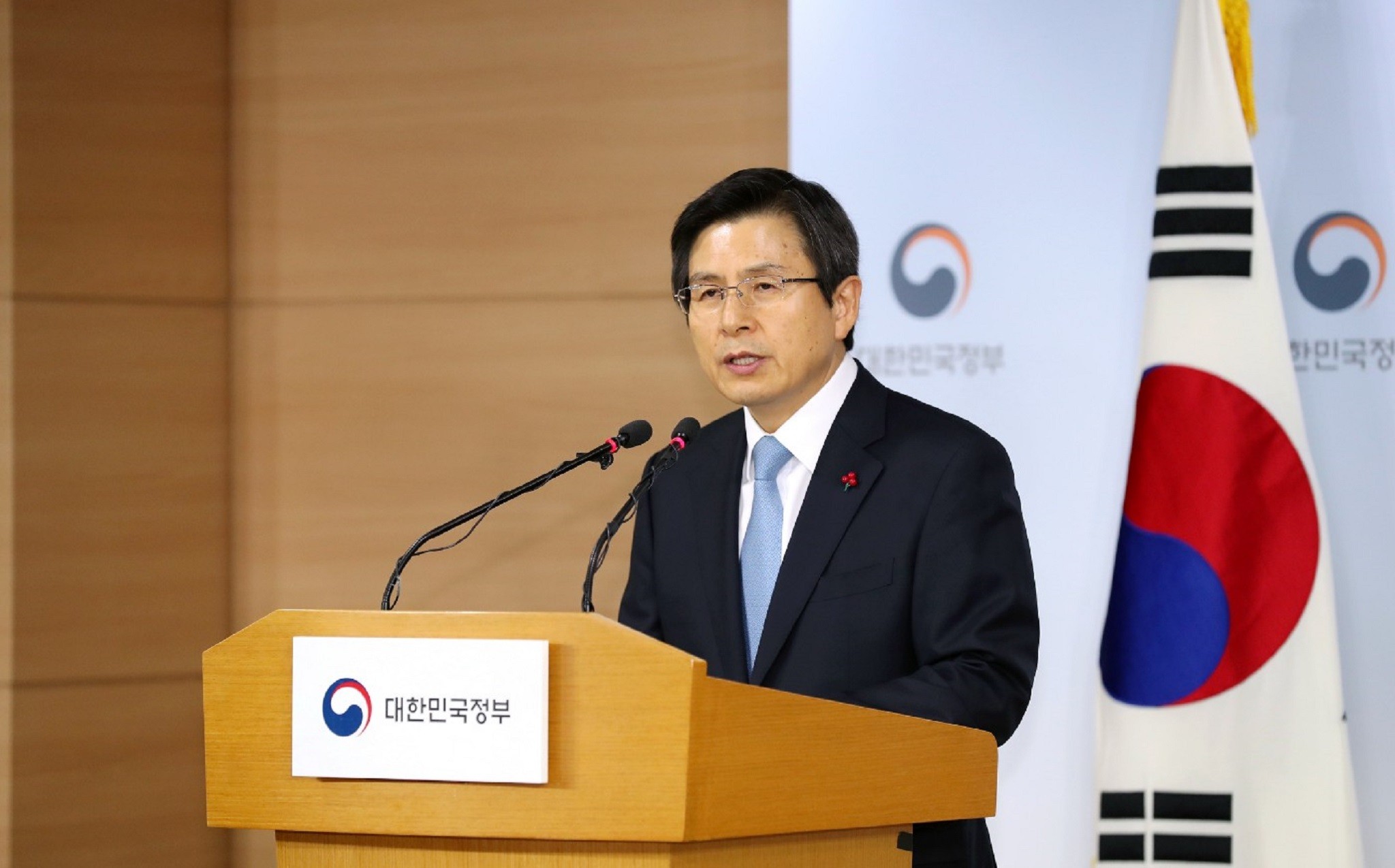 Acting President Hwang Kyo-ahn at a Public Address. December 9. 2016. (photo: Republic of Korea)
Liberty Korea Party Elects New Leader
When Ex-Prime Minister Hwang Kyo-ahn was elected Liberty Korea Party chief in February 2019, conservatives in South Korea celebrated. The man who steered the party through a crisis of leadership in 2017 was returning again to the political fray.
For South Korean conservatives, the move came not a moment too soon.
Hwang, a 30-year prosecutor has a well-earned reputation for being tough on North Korean linked groups using a combination of law enforcement, national security laws and special legislation. Given his experience, not as a politician but in national security, he might be the right man for the main job currently facing South Korean leadership.
Peace on the Korean Peninsula.
Given his background, perhaps no one in South Korea understands the workings of Pyongyang, at least to the extent that they can be understood, better than Hwang Kyo-ahn.
Conservatives hope he will help reshape the peace talks with North Korea, and countermine what many South Korean conservatives in the Liberty Korea Party see as U.S. President Donald Trump's dangerously close 'friendship' with North Korean dictator Kim Jong Un.
South Korean Liberals Approve of Donald Trump
On the other side if the aisle, members of current South Korean President Moon Jae-in's party, in a bizarre turn of events, love Trump's approach to North Korea, giving Trump an unexpected fan base: South Korean liberals.
"History is littered with paradoxes and ironies. What progressives in South Korea consider in our national interest happens to perfectly line up with what Trump considers to be in the U.S.' national interest." — Moon Chung-in, special advisor to South Korean President Moon Jae-in and professor at Yonsei University
Waning Moon
South Korean President Moon Jae-in is facing a whole host of new problems at home starting with the political fallout from the sudden collapse of the recent summit between U.S. President Donald Trump and North Korean Leader Kim Jong-Un.
Officials from Moon's administration dismiss the grumblings as a political gambit by the conservative party and defend the collapse as just another step in a long and arduously unpredictable process.
"Speculation about a South Korea-U.S. conflict over the collapse of the Hanoi summit talks and their different approaches to North Korea has constantly been reproduced and exaggerated. They are trying to alienate the two countries." — Rep. Kim Han-jung
Still, many other top South Korean government stakeholders accuse Moon of being too high-handed in his peace-offensive with Kim Jong-Un.
His critics argue Moon has not made enough of an effort to include other top officials in decision making and that he has left elected members of the opposition party out completely. Rival parties clash over S. Korea-U.S. alliance, approach to N. Korea
Critics also point out that President Moon seems overly distracted by political maneuvering, domestic legislative initiates and other matters not in-line with the will of the democratic electorate, which, overwhelming views North Korean relations and the economy to be the most critical issues facing South Korea in 2019.
President Moon is definitely feeling the backlash, coupled with a sharp economic downturn, in the polls; his approval rating has fallen from almost 80% to less than half that in a very short time.
"At this very moment, the Moon administration is completely focused on a leftist scheme in political engineering without paying any thought to gaining the people's support by improving their livelihood." — Liberty Korea Party Chief Hwang Kyo-ahn
The South Korean government is also busy dealing with it's own #MeToo movement as members of the South Korean pop entertainment "K-Pop" community come forward with implications of abuse in a scandal that has touched the highest echelons of South Korean society including powerful political leaders.
President Moon's political opponents and critics in the press have been criticizing his administration for expanding the sex-scandal investigation, calling the expanded measures a partisan effort to undermine conservatives and a distraction from real issues facing the country.
Liberty Korea Party Rising
Meanwhile, Hwang Kyo-ahn may be the leader whose time has finally come. Many conservatives are looking to him to reunite a movement divided by scandal and controversy.
Having served as the Prime Minister of South Korea and as Justice Minister, Hwang succeeded President Park Geun-hye in 2017 after Park was impeached and removed from office. As acting President, Hwang began by surprising everyone. Far from condemning and blaming Parks in an effort to distance himself from the scandal, Hwang took a remarkable approach.
He took full responsibility for the Parks' actions, claiming he hadn't given her the support she needed and vowed to move the party ahead by assuming leadership in the face of scandal.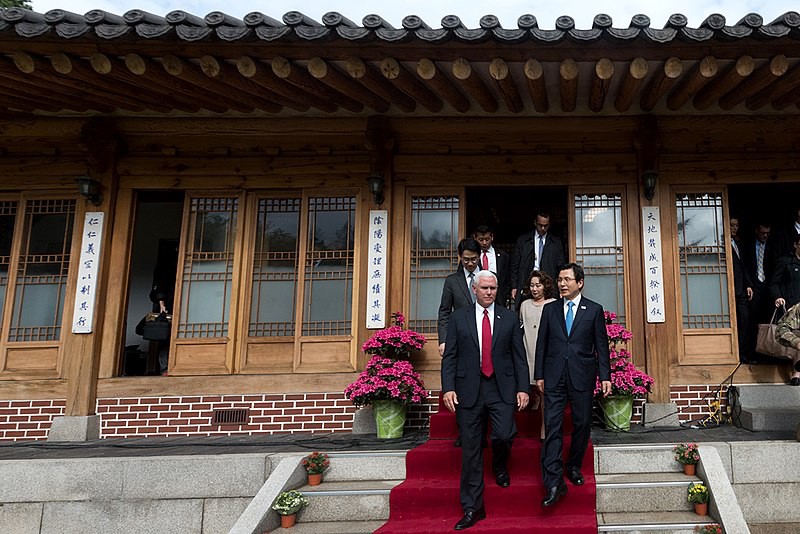 The impeachment of Parks is still viewed by many in the conservative party as strictly partisan, and top members are still divided between pursuing vindication for their ousted former leader or moving on.
Hwang served well in his capacity of acting President and chose to forego the opportunity to run in the election that ultimately seated President Moon Jae-in in 2017. Whether it really was a rejection of undue advantage and a desire to dedicate fully to his responsibilities as President, as Hwang contended, or an attempt to distance himself from the electorate's displeasure at his predecessor, his decision seems a good one.
The man who wouldn't be king is getting another chance at the post.
By-elections on Apr. 3 are sure to be a showdown between the country's right and left wings. Left-wing politics poll better, but Conservative party officials, like their counterparts in the U.S., believe the conservative majority is not being properly polled.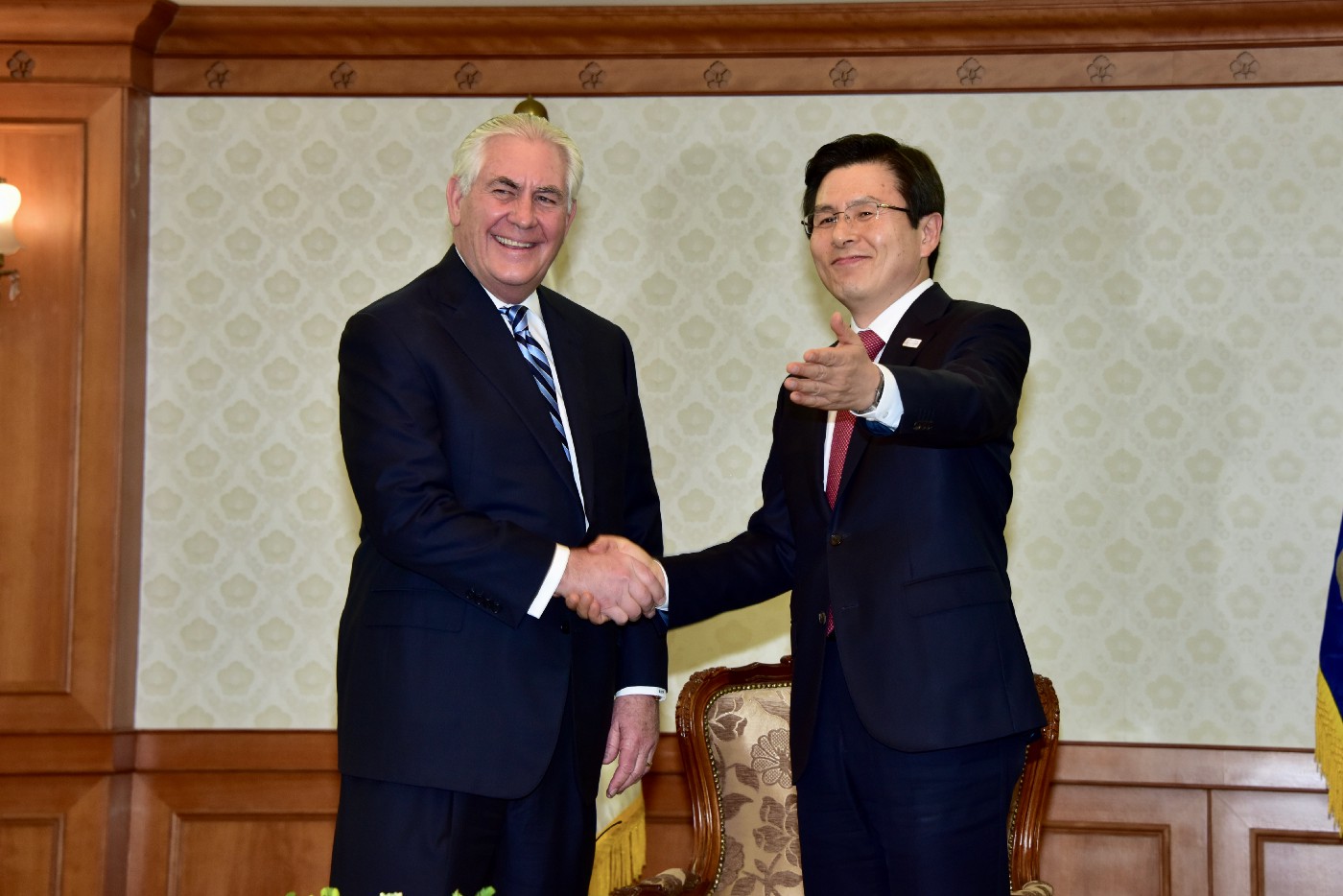 The Liberty Korea Party, and their new standard bearer, are framing the election as a choice between South Korea and the North-Korean sympathizing Moon administration.
Hwang Kyo-ahn wants a South Korea that further opens its doors to free market trading relationships with the U.S. and its coalition of prosperity-minded nations and closes it firmly in the face of communism.
(contributing writer, Brooke Bell)