The U.S. is a proud nation of immigrants. It is also a nation of laws.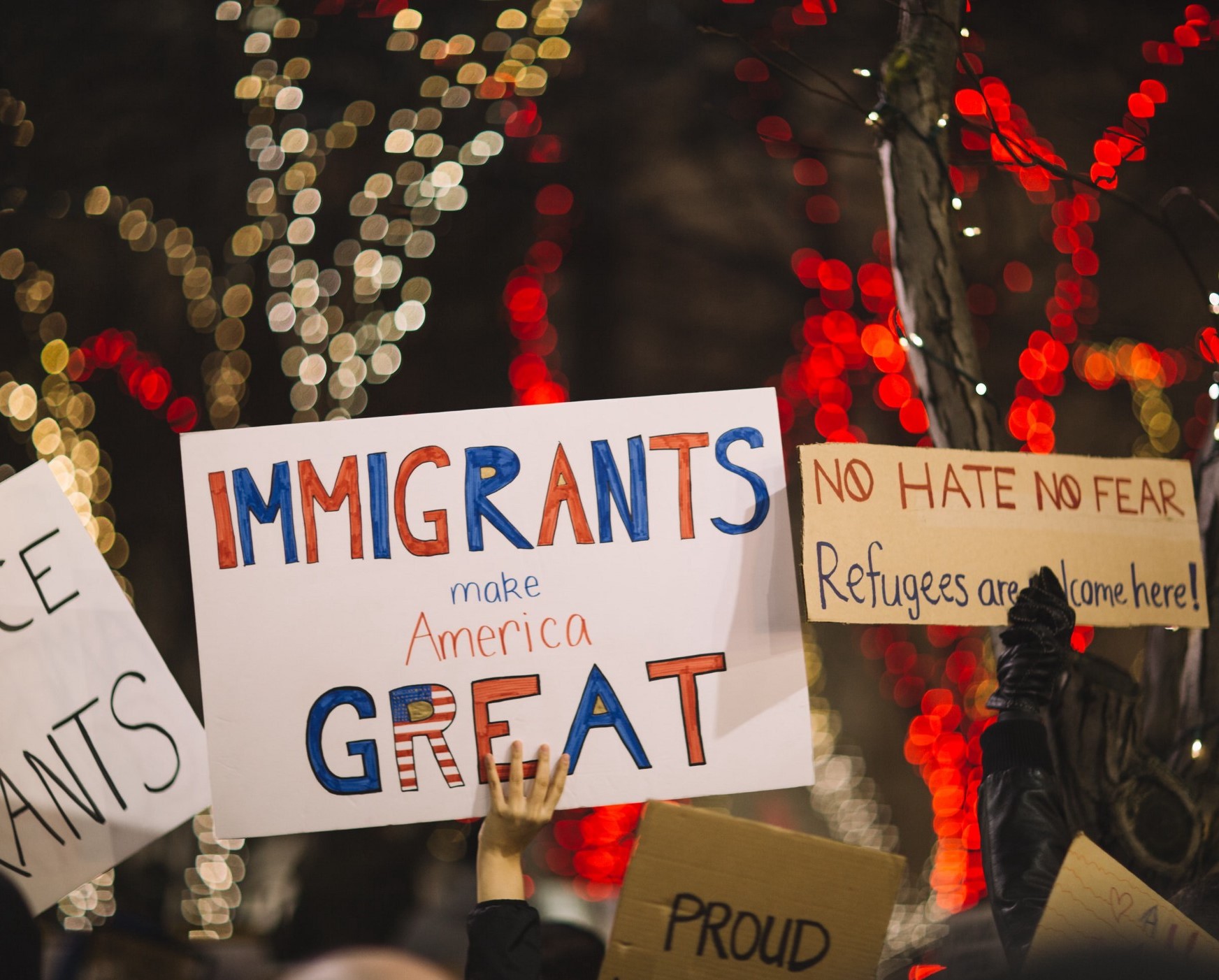 One of the best things about living in America is enjoying the many contributions American immigrants have made to this country. From every other nation on earth, from every walk of life, people have come with their brilliant ideas, their world-changing innovations and hard work.
The opportunity to start and build a business, the chance to receive a first-class education, the freedom to practice your religion, or lack thereof, in peace; the powerful incentives of the American dream have drawn everyone from Alexander Graham Bell, to Levi Strauss, to too many others to mention.
Safety and security is one of the other many reasons millions of people still immigrate to the United States, as imperfect as it is, each year.
For this reason, a proud nation of immigrants must somehow come to terms with immigrations laws. At least, until those laws can be properly changed.
Whether or not we happen to agree with every particular law, or even the proper legal prescription when one of those laws is broken- incarceration versus treatment for drug and alcohol related crimes, for instance- we can surely all agree that a society where laws don't matter is a society where laws don't matter.
Federal law enforcement agencies, by definition, are charged with enforcing these laws, especially when individuals and organizations seek to circumvent U.S. law by fraudulent means. The reasons someone might have for intentionally circumventing U.S. immigration laws could be as innocent as someone seeking employment or unofficial asylum.
However, the reasons might not be so innocent. When criminals exploit loopholes in immigration law, commit fraud and break the law, they often prey on their closest community members; the law-abiding, working-class immigrants who are less likely to call the police.
One group of alleged fraudsters from Secaucus, New Jersey, may have managed to evade immigration laws by sneaking people into the United States under fraudulent premises, including by means of identity theft and multiple sham marriages. A sham marriage is entered into primarily for the purpose of bypassing immigration laws and is often pursuant to a financial arrangement.
According to a source familiar with the matter, the complicated scheme began when the first man, a naturalized U.S. citizen, went to India in search of a wife. He met a woman and promised to bring her to the United States, but she was forced to leave her young daughter in India. Once entering the United States, his new wife reportedly suffered from domestic violence, abuse, and harassment. She filed a police complaint against him and filed for divorce.
He then met another woman who was married with two children, but had no legal status or green card to reside in the United States. He allegedly extracted from her a sum of $50,000 dollars. In exchange, he involved her in a marriage-fraud scheme.
A sizable number of female immigrants who come to the United States to marry a naturalized citizen have been victims of domestic abuse. A federal review in 2019 found that in some cases, women have fraudulently claimed to be victims of domestic abuse in their desperation to escape sham marriages.
Another person involved in the fraud ring, who is also a naturalized U.S. citizen, charged his brother $50,000 in cash and 12 ounces of 24k gold to bring his brother's son into the United States. According to a source in close connection with the families, the man coerced his nephew into marrying his daughter in exchange for the money. The couple divorced once he entered the United States. Due to their immediate divorce, the nephew was unable to obtain a green card and, according to sources, remains without one.
The third man allegedly involved is not a naturalized U.S. citizen but was involved in a similar arrangement. He arrived in the United States using the identification of a man with similar features in a case of identity theft.
According to sources, he worked under-the-table jobs until he was able to obtain a green card, then filled out the documents for his family. As this individual applied for green cards for his family, he falsely listed his brother's son as his own, securing him a green card under further false premises.
After receiving a green card for his nephew under false premises, he then charged his brother-in-law $50,000 dollars to get his other nephew a green card, through a fraudulent marriage to his daughter. A source has indicated that after his second nephew obtained a green card, he divorced his uncle's daughter and remarried.
Another potential marriage fraudster, a pharmacist in New York City who immigrated to the U.S. from Pakistan, is allegedly married to two different women. He is married and has a child with a woman in Northern New Jersey yet arranged a second marriage ceremony with a woman from New York City.
He married the second woman at a 501C Northern New Jersey religious center in the local Pakistani-American community, where he is a member, with two official witnesses to the ceremony. The individual has children with both of the women to which he is currently wed.
According to a federal law enforcement officer, this specific center has been an on-and-off focus for federal agencies for the past few years. In 2011, a close relative to the pharmacist was charged with conspiring to provide, and providing, material support to a conspiracy to murder, maim and kidnap persons overseas, as well as conspiring to provide material support to a foreign terrorist organization.
The first duty of the U.S. government is to protect and defend its citizens, which becomes difficult when individuals with a history of breaking the law and violence bring other unknown individuals into the U.S. under false premises. It is as yet unknown whether or not these four individuals were limited to these actions alone or if the immigration and marriage fraud scheme is operating on a larger scale.
It might even involve other types of fraud, as is often the case, Medicare fraud being a common target.
In August 2019, the Justice Department said arrests of non-citizens by the U.S. government accounted for 64 percent of all federal arrests.
"While non-U.S. citizens make up 7% of the U.S. population (per the U.S. Census Bureau for 2017), they accounted for 15% of all federal arrests and 15% of prosecutions in U.S. district court for non-immigration crimes in 2018. Non-U.S. citizens accounted for 24% of all federal drug arrests and 25% of all federal property arrests, including 28% of all federal fraud arrests," the Justice Department said in a statement.
While one of the primary goals of U.S. immigration laws is to reunite families, some of the marriage guidelines have led to abuse. Marriage fraud has become a common way for a foreign national to gain permanent residency. However, out of the 6,477,470 forms that were approved by USCIS in 2019, only 50,381 were fiancée petitions, or .78 percent.
Marriage fraud is a crime in the United States prosecuted under 8 U.S.C. § 1325 and 18 U.S.C. § 1546(a). The Immigration Marriage Fraud Amendments Act of 1986 amended § 1325 by adding § 1325(c), which provides a penalty of five years imprisonment and a $250,000 fine for any "individual who knowingly enters into a marriage for the purpose of evading any provision of the immigration laws."
While this case has been referred to law enforcement agencies for investigations, immigration fraud remains one piece of the U.S. immigration puzzle which must be solved.
For the sake of vulnerable immigrant communities and individuals, including women and children, who are most at risk from predation by criminals committing immigration fraud, extortion, human trafficking, and other crimes, it is the responsibility of social activists and lawmakers to craft responsible immigration policies that maintain the basic human dignity and safety of the millions of law-abiding people who immigrate to the United States each year.
(Contributing journalist, Allegra Nokaj) (Contributing writer, Brooke Bell)