The world's most powerful telescope is boldly going further than any human eye has ever seen before. What will we find out there?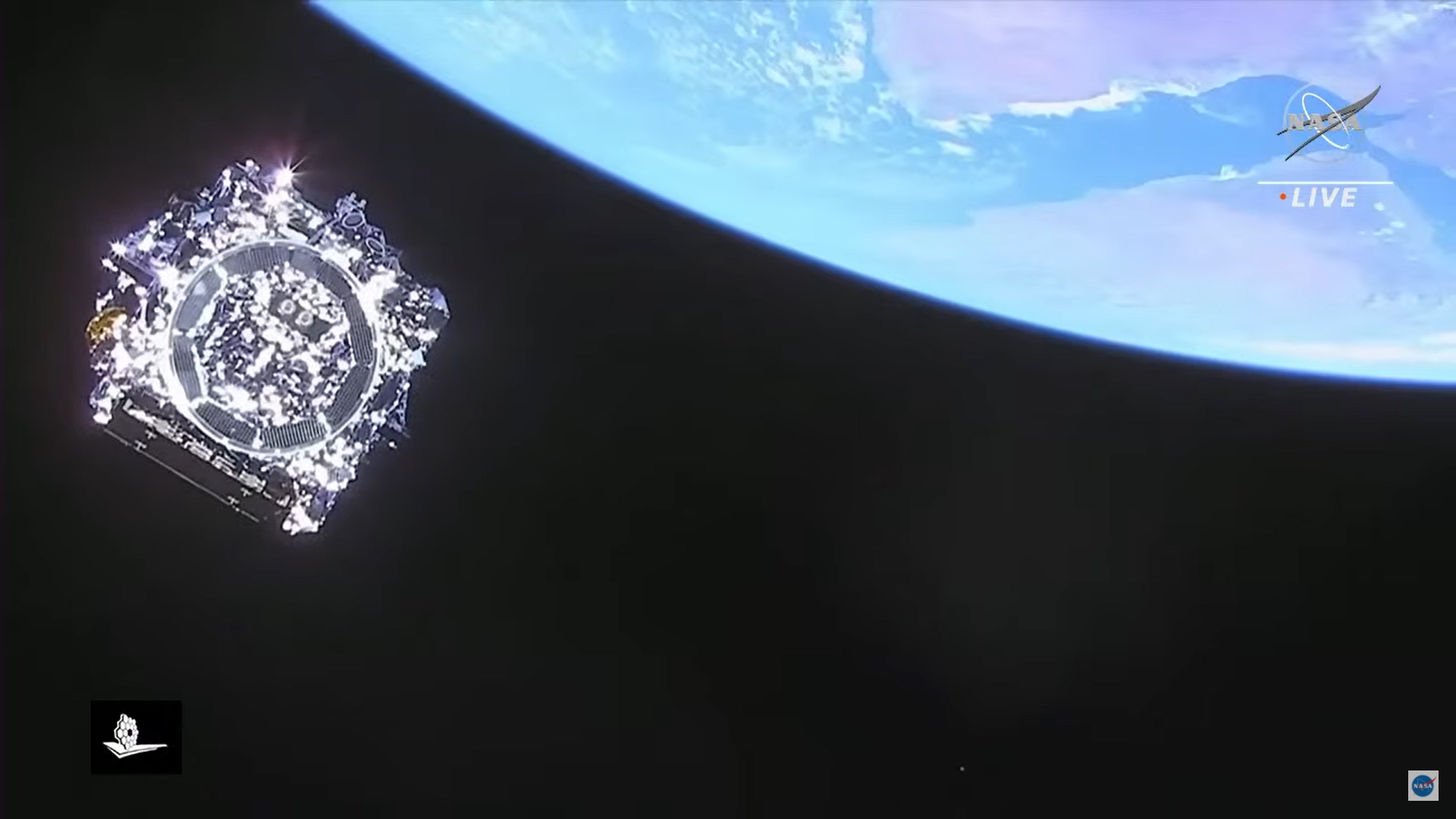 2021, while not the return to normalcy optimistically hoped for in 2020, less optimistically hoped for in 2021, was not without it joys and triumphs.
An unhatched baby dinosaur, covered in feathers and perfectly preserved in its fossilized egg was discovered by researchers in China.
The James Webb Space Telescope was successfully launched Christmas day by the jubilant scientists at NASA.
Hundreds of times more powerful than the Hubble Telescope launched in 1990, humanity's latest attempt to penetrate the deepest mysteries of the universe promises to deliver breathtaking new pictures and new information about places almost incomprehensibly far away.
The successful launch was the result of decades of hard work by NASA scientists determined to take humanity further than the admittedly-far seeing eye of Hubble.
With its superior capabilities, it is hoped that the James Webb Space Telescope will reveal new information about far-distant galaxies born early in the universe.
In an area so much older than our own Milky Way, what might be discovered about the origins of the universe?
The launch was attended by thousands and watched online by millions of people. In advance of the launch, NASA has been collecting submissions from artists all around the world, offering their vision of what Webb might find.
NASA scientists and engineers were overjoyed at the successful launch and the equally successful separation of the telescope from the rocket that launched it into space.
One amazing thing about mankind's latest foray into space, and about NASA in particular, has been how much time scientists and directors have given the press and how much unfettered access to photos, videos, and launch data in real time made available to the public.
Though nervous about the telescope, NASA hasn't lost its sense of fun.
James Webb Space Telescope socks were all the rage this holiday season at NASA.
The successful launch and subsequent performance of the James Webb Telescope, and the rocket that propelled it, has already given the scientists at NASA plenty to celebrate.
It seems NASA scientists remember well the early problems encountered by the Hubble after launch and have taken considerable pains to avoid any such scenarios this time.
Which is good because yesterday, the people of earth got their last look at the James Webb Space Telescope before it blazes a trail into the great unknown, from which it will never return.
Hopefully, humanity will get a few postcards.
(contributing writer, Brooke Bell)