"As we sit here almost one week to the day after the worst tornado disaster the state has ever seen, we are digging out," Governor Andy Beshear said Friday.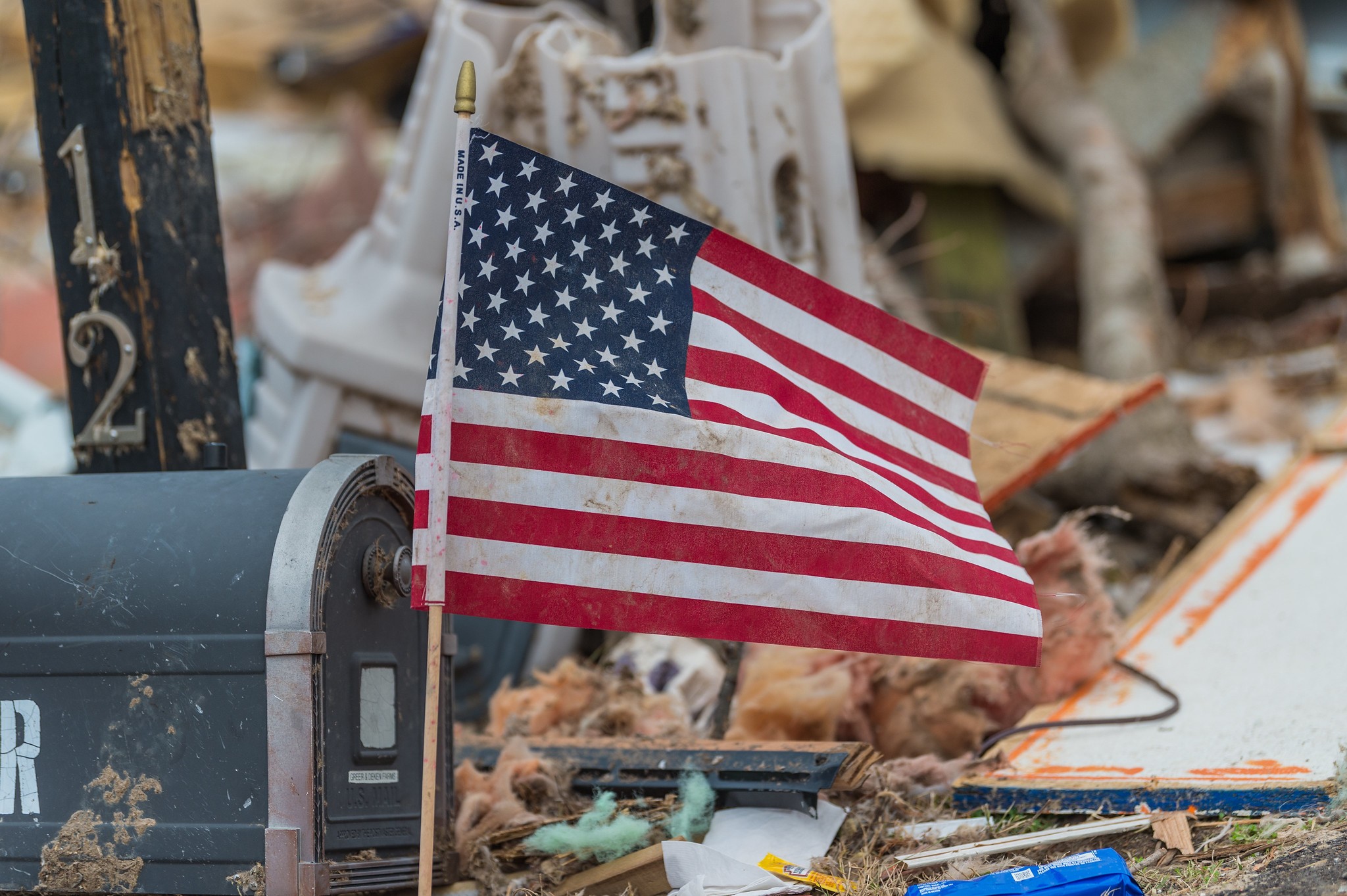 From a gut feeling that saved a man and his dog, to an "angel" rescuer who lifted rubble from a collapsing building so others could escape, to houses tossed like toys into the air, there have been stories of hope and terror out of Kentucky this week.
The hardest hit of several states, Kentucky so far claims 77 of the 90 total victims killed by a massive storm system that spawned a swarm of tornadoes last Friday. As of today, only one person remains missing. Officials initially feared there might be as many as 109.
As the National Guard and emergency aid workers continue their rescue and clean-up operation, hundreds of state employees from transportation and the forestry department have been working to clear roadways. Hauling away debris and clearing roads to admit heavy machinery to the areas most heavily damaged has been paramount this week.
Kentucky Governor Andy Beshear visibly struggled to compose himself at a press conference Monday as he described scenes of devastation throughout his state. 12 children were among the victims, the youngest of whom was only 8-months old.
"We lost lives in at least eight counties," Governor Andy Beshear told reporters. "With this amount of damage and rubble, it may be a week or even more before we have a final count on the number of lost lives."
Tornadoes tore apart small, tight-knit communities, almost wiping some towns completely off the map. 75% of Dawson Springs, a Western Kentucky town of about 2,500, was destroyed and 13 people were killed.
Mayfield Kentucky was another small rural community devastated by the tragedy. Eight people were killed working to fill holiday orders at a local candle factory.
It will take the citizens living in these areas some time to recover. According to the governor, Kentuckians will rebuild because, "that is what we do."
"For some folks, I don't know that they'll ever recover from this completely, certainly not emotionally or psychologically," state Sen. Whitney Westerfield told CNN on Monday. "Homes and buildings can be rebuilt in time, but this is the kind of thing that lasts with the community and with the family for a long time."
There are still thousands of power outages across the state, as well as other essential services impacted, including transmission towers. Many have been left homeless or displaced.
But there has also been an outpouring of support since before the worst of the storm even hit. Gov. Beshear asked for and received an emergency declaration early in the crisis.
"We declared a state of emergency at roughly midnight, before the storm really hit. We received immediate federal emergency declaration on Sunday, which is the fastest we've ever seen and last night we received a federal declaration of major emergency," he reported.
"More than 1,300 state workers and National Guard members have been mobilized to areas hit by the storms, which cut a 200-mile (322-kilometer) path through Kentucky alone," reported the Associated Press today. "The National Weather Service recorded at least 41 tornadoes, including 16 in Tennessee and eight in Kentucky."
On Wednesday, President Joe Biden traveled to the afflicted areas to meet with rescue workers, officials and survivors.
"We're going to be there as long as it takes," President Joe Biden has promised.
"As we sit here almost one week to the day after the worst tornado disaster the state has ever seen, we are digging out," Governor Beshear told reporters today: "Yes, we are down. Yes, we are hurting, but we are not defeated, and we are not broken. Together, we will dig out. Together, we will clean up, and together, we will rebuild both structures and lives."
(contributing writer, Brooke Bell)