Former nurse RaDonda Vaught has been found guilty of criminally negligent homicide in a case that has shaken the nursing profession to its core.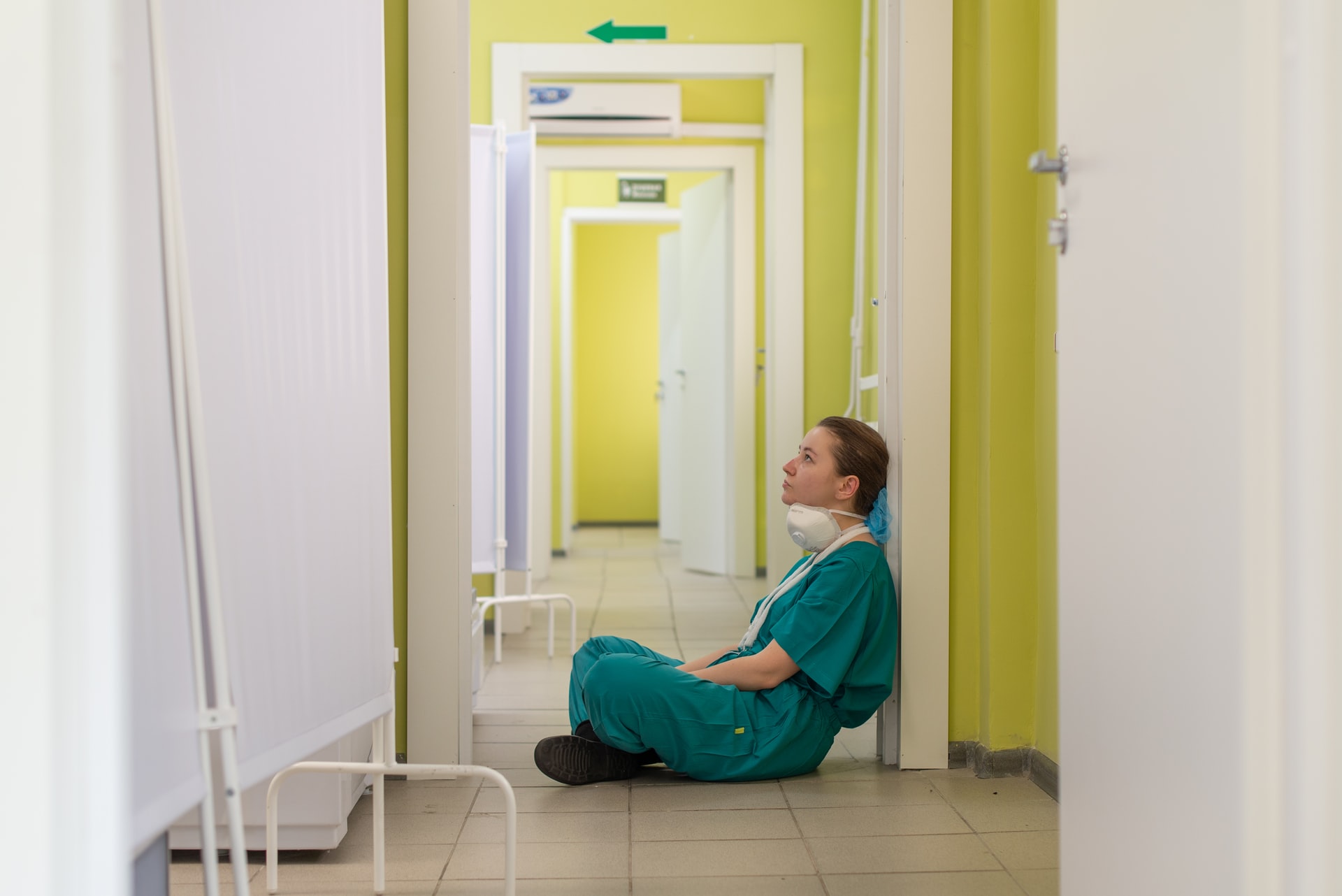 If you know any nurses, if you've spent even a moment on social media over the past six months, you've probably already heard the story of former nurse RaDonda Vaught.
It's every patient's worst nightmare; it's every medical practitioner's worst nightmare, too: A reasonably healthy person goes into the hospital for a medical procedure, receives the wrong medication by mistake and dies before anyone can save them.
It isn't an unknown scenario: Medical errors cost thousands of lives every year. Avoiding medical errors are the reason surgeons often use checklists in the operating room. Medical errors are the reason medical malpractice insurance is so expensive and the reason Elizabeth Holmes was able to bilk investors out of a large fortune with the pie-in-the-sky promises of Theranos.
Holmes claimed to have invented a medical device that would allow advanced technology to scan a drop of someone's blood and diagnose them beyond the shadow of a doubt. This miracle machine would, it was fervently hoped, be less fallible than human beings.
Legendary con-man Frank Abagnale, of "Catch Me if You Can" fame, is still in the fraud business after all these years. These days, he consults for law enforcement agencies and corporations to help protect them from criminals.
As counter-intuitive as it may seem, Abagnale claims it is easier than ever to perpetrate the kinds of fraud he used to get away with decades ago, in spite of all the technological advancements, watermarks, and other safeguards invented since then.
"Sure, fraud-detection technology is better," he tells his nervous clients. "But people are just as gullible and fallible as ever."
Corporations are right to be nervous. There is hacking, ransomware, and the kinds of massive, widespread losses Covid19 aid programs are glumly reporting this week. Not only will authorities not be able to recoup billions lost to fraud, they admit we may never even know how much was taken.
Talk about the perfect crime.
In every field and industry, the same thing is true: It is a universal law underpinning the modern universe, like the Law of Unintended Consequences or Heisenberg's Uncertainty Principle.
Technology has improved; people still make mistakes.
If anyone has yet figured out how to get through life without making mistakes or having well-laid plans go awry, they aren't giving TED Talks.
Instead, we get talks on coping with shame, being ok with our vulnerabilities, overcoming our perceived limitations ad infinitum. There is good reason for this, see the inescapable tendency of human beings to err.
Some professions and industries have a higher stake for mistakes, of course. Hopefully airline mechanics are up to par and working in teams to check each other's work. We place a great deal of trust in the engineers who build our planes, bridges and apartment buildings.
Often the people who work in highly specialized fields where human error can cost lives receive more training, more education and more supervision than the rest of us.
If an editor at the New York Times misses a typo, it isn't the end of the world. No one will lose their life if a real estate agent is slightly off their game.
In the medical world, the stakes are altogether higher.
A tiny mistake, one minor error, a single moment of lapsed focus or judgement and the consequences can be permanent, live-altering. Patients can die from a misdiagnosis, an overlooked allergy; when a medical practitioner makes the wrong call, it can be devastating.
As high the stakes, as careful as doctors, nurses and administrators are; as assiduously as they try to prevent medical errors, mistakes still happen.
Frank Abagnale is right; technology is better than ever; people are just as fallible as ever they were.
The story of former Tennessee nurse RaDonda Vaught exemplifies this principle in many ways.
One long and arduous shift in 2017, during which Ms. Vaught admitted in court to being "complacent," she accidentally gave 75-year-old Charlene Murphey an injection of the wrong medication- administering a paralyzing drug instead of a sedative and killing the patient.
The hospital has just installed a new electronic records system which had resulted in delays and errors, which Vaught admitted to manually overriding. Her colleagues testified that such a work-around wasn't unusual.
Medical errors, while rare, do happen. Many medical professionals working in a hospital setting have experienced or witnessed a close-call of just this sort.
What is unusual is that Ms. Vaught was tried in a criminal court for reckless homicide, criminally negligent homicide, and gross neglect of an impaired adult. Vaught's case has rocked the medical community, with nurse-advocate groups raising the alarm over the idea that nurses nationwide could be held criminally liable for a mistake on the job.
This week, a jury found RaDonda Vaught guilty on all but the most serious charge of reckless homicide.
"Ms. Murphey's family is at the forefront of my thoughts every day," Vaught said in an interview after the verdict was announced. "You don't do something that impacts a family like this, that impacts a life, and not carry that burden with you."
"This will not only cause nurses and doctors not to report medication errors, it will cause nurses to leave the profession," said Bruce Lambert, director for the Center for Communication and Health at Northwestern University.
While Assistant District Attorney Chadwick Jackson claimed Vaught's trial was a, "case against one individual, not a case against the nursing community," some in the medical community disagree wholeheartedly.
"What's happened here is that health care has been completely changed," nurse-advocate Janie Harvey Garner of Show Me Your Stethoscope told reporters when asked about the case. "Now, when we tell the truth we're incriminating ourselves."
Garner raises an interesting point of constitutional law. RaDonda Vaught, in reporting her error, incriminated herself, had she but known it. Under this new legal precedent, nurses and other medical practitioners might be required to waive their constitutional right under the fifth amendment in order to comply with workplace guidelines requiring them to report medical mistakes and medication errors.
Nurses, and any medical practitioners working in intensive or emergency care, have notoriously demanding and stressful jobs. The hours are long, the pace intense; the emotional and physical toll is burdensome. Right now, the hospital industry, like so many others, is having staffing trouble. Finding, training and retaining enough staff for comfortable margins is proving difficult.
For nurses and other professions with immediate life-or-death consequences, these adverse employment conditions mean fewer staff filling more hours, stretched thin, chronic understaffing. Tired, over-worked, wrung-out medical professionals are more prone to the very mistakes which might land them in more than professional hot water and the unemployment line.
The risk inherent in occupations like nursing is already high; stress, exposure to illness and disease, violent patients, drug overdoses and gunshot victims, the emotional devastation of not being able to save everyone.
How many will want the additional burden of potential criminal liability?
"Transparent, just and timely reporting mechanisms of medical errors without the fear of criminalization preserve safe patient care environments," said the American Nurses Association in a statement released during the trial.
If nurse-advocate agencies are right, this verdict isn't going to expand the staffing rosters at major metropolitan hospitals with new nurses.
This may have been a legal case against one individual, but its impact isn't likely to end there. Every nurse in the country has heard the story of RaDonda Vaught. Many have imagined themselves in her shoes.
This new Sword of Damocles, the threat of criminal liability now hanging over their collective heads, isn't one American nurses are likely to forget.
(contributing writer, Brooke Bell)