Celebrities are refusing to boycott an upcoming Israeli LGBTQ+ film festival in a sharp rebuke of the Boycott, Divest & Sanction (BDS) movement.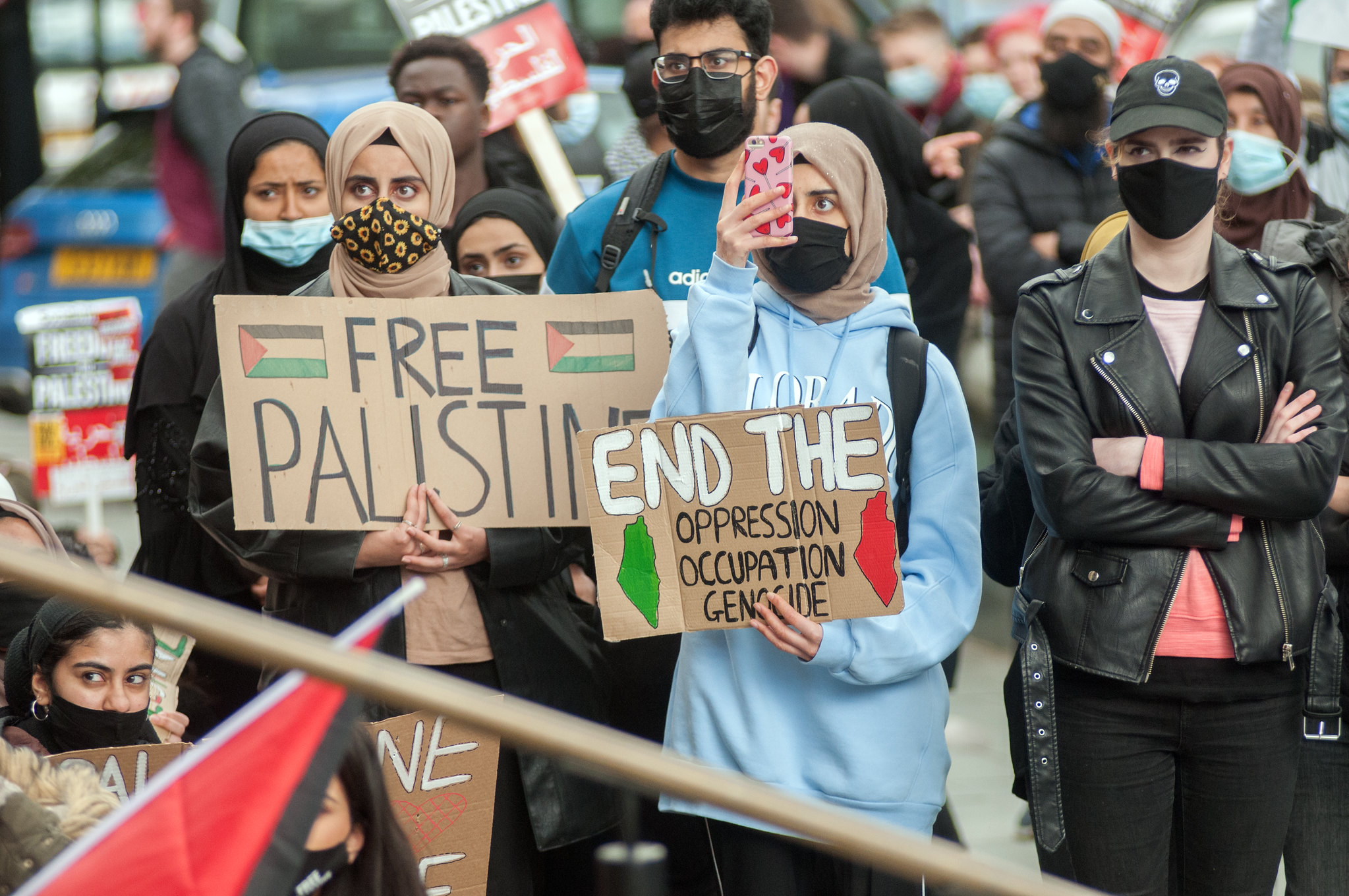 The past year has not been a great one for advocates of the movement to Boycott, Divest and Sanction (BDS) the world's only Jewish state out of existence.
With the advent of the Abraham Accords, just over a year ago, came a somewhat chilling effect.
If Israel's Muslim-majority neighbors weren't willing to boycott Israel, what hope did BDS advocates have of convincing nations and people much further removed from the longstanding Israeli-Palestinian land conflict?
The decision by the United Arab Emirates, Bahrain, Sudan and later, Morocco, to normalize diplomatic ties with Israel represented a remarkable reversal. Those nations were using BDS against Israel long before U.S. progressives caught on.
That these nations have now reversed the policy, after so many years, was a blow to BDS activists hoping to recruit nations, corporations and other multinational interests to economically punish the people of Israel for supposed human rights violations.
Many other countries- including the U.S.- have been or stand accused of human rights violations. Objectors to BDS frequently list the sole focus on Israel as an indication of the movement's anti-Semitic overtones.
Not everyone agrees that BDS is anti-Semitic in nature.
After a recent, short-lived conflict between Palestinian Authority/Hamas forces and the Israeli military, pro-Palestine organizations in the U.S. attempted to capitalize by putting pressure on companies to join the BDS movement.
One such company which fell prey to the gambit was kitschy ice cream makers Ben & Jerry's, who released the following statement on July 19, 2021.
We believe it is inconsistent with our values for Ben & Jerry's ice cream to be sold in the Occupied Palestinian Territory (OPT). We also hear and recognize the concerns shared with us by our fans and trusted partners.

We have a longstanding partnership with our licensee, who manufactures Ben & Jerry's ice cream in Israel and distributes it in the region. We have been working to change this, and so we have informed our licensee that we will not renew the license agreement when it expires at the end of next year.

Although Ben & Jerry's will no longer be sold in the OPT, we will stay in Israel through a different arrangement. We will share an update on this as soon as we're ready."
Naturally, Israeli officials didn't take kindly to the move.
Nor does it appear to have benefitted Ben & Jerry's brand ice cream overmuch. Kicked up in the kerfuffle, for the viewing pleasure of progressives and conservatives alike, was a reemphasis on the fact that neither Ben nor Jerry have owned nor operated their eponymous ice cream brand in over two decades.
Ben & Jerrys sold out to corporate giant Unilever right around that time. Under the steerage of Unilever, the once-niche brand expanded- and eroded many of the progressive standards which made Ben & Jerry's a household name and darling of the Democratic Party in the first place.
Animal welfare, labor standards, small-batch artesian methods, quality of ingredients; all eroded. There have been allegations against Ben & Jerry's for "greenwashing" for over a decade.
"Greenwashing" is when a company uses clever marketing to make their product seem more environmentally conscious in an effort to trick consumers into buying their products and/or paying more for them.
Nor did Ben & Jerry's- an ice cream company- taking the extraordinary step of boycotting a longtime U.S. ally and trading partner start a mass exodus from the Israeli marketplace. A host of other U.S. companies failed to follow suit.
The latest conflict between Israeli and Palestinian forces was short-lived. The news cycle immediately moved on and except for a few odd protestations here and there.
There was a proposed move by an LA teachers union to formally condemn Israel, which got some support. Considering the dismally unequal outcomes for African-American students in the California public school system- before they spent over a year out of the classroom- a focus on Israel seems a bit off the mark.
Now, Hollywood celebrities have penned an open letter refusing point-blank to boycott an upcoming LGBTQ+ film festival in Israel. It reads as follows:
"We, the undersigned, believe that artistic freedom and creative expression are critical to a healthy, diverse, and inclusive society.

Films have the power to bring people together, transcend boundaries, broaden awareness, and affect positive societal change.

In Israel, movies have the unique power to bring together Jews, Arabs, and people of all races, ethnicities, and backgrounds in collaboration under a shared love of the arts, working together towards the common goal of telling their stories, and building bridges of compassion and understanding.

The annual Tel Aviv International LGBTQ Film Festival (TLVFest) embodies this spirit of unity and truth, featuring films from filmmakers of all backgrounds, including Palestinians.

For this reason, we reject any attempt to boycott TLVFest — Israel's largest LGBTQ Film Festival — which works to showcase the stories of LGBTQ people globally and create a brighter future for LGBTQ people both inside Israel and around the world.

We stand united with all the participating filmmakers against the divisive rhetoric espoused by boycott activists who seek to misinform, bully and intimidate artists into removing their films from the festival or shame them for participating in the festival.

We believe that anyone who works to subvert TLVFest merely adds yet another roadblock to freedom, justice, equality, and peace that we all desperately desire, especially for the LGBTQ community that is persecuted throughout the Middle East and around the world.

Artists should never be silenced, and art should not be subverted for political goals.

We call on our friends and colleagues worldwide to join us in expressing their support for a successful and exciting TLVFest 2021."
That every word of this very-public letter is a crushing blow to the BDS movement goes without saying. At the crest of a wave which has seemed like a sprint to the far left, including abandoning Israel for Hamas and the Palestinian Authority, this letter may represent the beginning of the end.
With obviously no fear of being cancelled or economically disadvantaged for this public stand, these signatories have drawn a clear line in the sand: They will stand up for human rights; they will not single out the world's only Jewish state.
By specifically calling out the bullying tactics of the movement, and referring- however obliquely- to the persecution suffered by LGBTQ+ people throughout the Middle East, Hollywood's brightest have left BDS advocates without a leg to stand on.
Perhaps this effort to boycott the TLVFest- Israel's largest LGBTQ+ film fest- was a bridge too far and activists will soon realize their mistake and walk it back. This countermove by Hollywood celebrities has exposed one of the bitter conflicts at the heart of the progressive movement.
Boycotting this festival would mean persecuting LGBTQ+ Israeli filmmakers and others from around the world, some of the most marginalized voices in existence. Accepting Israel's support of the LGBTQ+ community means legitimizing it and giving a platform to those who might seek- convincingly, through art- to defend it.
(contributing writer, Brooke Bell)