The founder of Wikileaks is one big step closer to extradition to the U.S.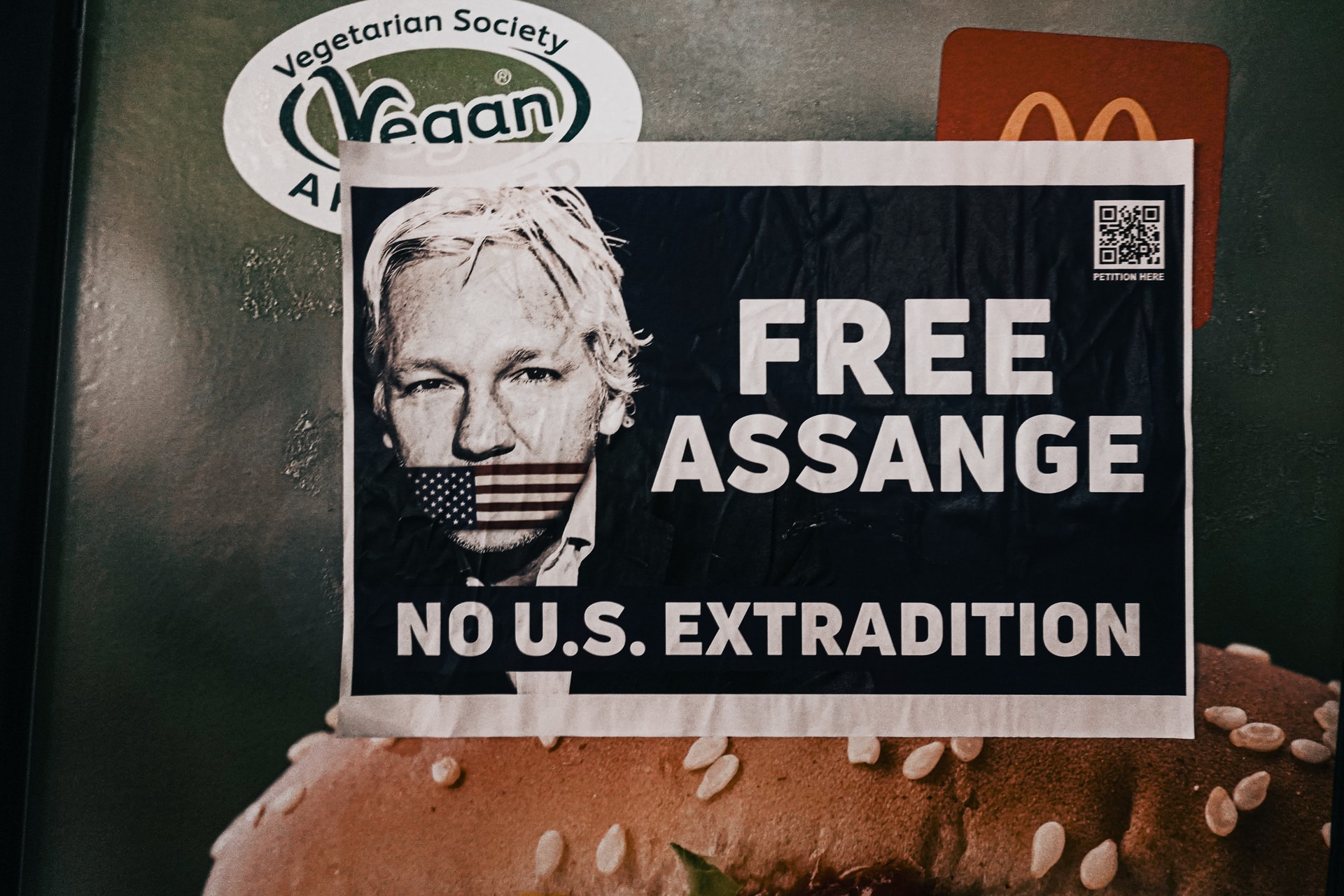 After years as a political prisoner, in exile, imprisoned, Julian Assange appears to be one step closer to extradition to the U.S. to face charges of spying and a possible sentence of 175 years.
A British judge has approved his extradition, though Assange isn't yet out of legal options.
Do the citizens of humanity understand what people like Julian Assange, Chelsea Manning and Edward Snowden did for them?
Of course they don't.
The problem with true whistleblowers and bellwethers is that they often toll too early; it isn't that they are wrong, exactly. It is just that society hasn't quite caught up yet.
Worse- for the whistleblowers, anyway- is that the most important of them often toll too early- long before anyone is ready to confront the ugly truth- and they toll for the most wealthy, powerful interests in the world- who never like hearing ugly truths.
It isn't a conspiracy theory to wonder if powerful corporate, government and international interests would prefer people like Julian Assange and Edward Snowden die for their "crimes".
U.S. law enforcement and legal authorities have been anxious to get their hands on Assange for years and have been completely open about it.
As far as Snowden, he was smeared during the Obama Administration as everything from a foreign asset to a Russian agent.
The "proof"- that Snowden spent time in Russia after he fled the U.S.- was undermined in a recent book by former Obama Administration official Ben Rhodes admitting that it was U.S. officials who trapped Snowden in Russia during what he originally intended as a layover on the way to Ecuador. Via diplomatic pressures and behind-the-scenes mechanizations, the U.S. persuaded Ecuador to reverse its previous decision to admit Snowden, cancelled his U.S. passport and left him in legal limbo.
"I didn't cooperate with the Russian intelligence services- I haven't and I won't," he told NPR in 2019. After 40 days in the Moscow airport, and being denied asylum by 27 countries, Snowden had little choice but to stay put in Russia, where he remains to this day.
"People look at me now and they think I'm this crazy guy, I'm this extremist or whatever," Snowden said during the NPR interview. "Some people have a misconception that I set out to burn down the NSA, but that's not what this was about."
"In many ways, 2013 wasn't about surveillance at all," he concluded. "What it was about was a violation of the Constitution."
Julian Assange has hardly been a free man all these years, either. he has managed to elude U.S. authorities who want to arrest and try him. Trapped inside foreign embassy, accused of crimes, abandoned by the press, Assange has been a political prisoner in all but name since the journalist, editor and activist dropped Wikileaks into society's lap.
Whether or not you agree with what Julian Assange did, whether or not you appreciate the enduring legacy of Wikileaks, it must be admitted that privacy, information, and the lack of transparency at the highest levels, are a sword Julian Assange chose to fall on.
Assange paid a price for his service- or disservice, depending on your perspective. No good deed goes unpunished because no deed goes unpunished. Everything has consequences.
The gravest sin of Assange wasn't that he broke the law, or exposed the secrets of the powerful. Edward Snowden wasn't persecuted for telling the truth, either.
They were targets for being born so much before their time as to be obsolete.
In the end, Americans weren't concerned that corporations, political interest groups, and probably the government were privy to and listening in on all our communications and social media posts. They still aren't concerned about it. Those devices are all just too convenient.
At least, they aren't concerned- yet.
It's a world of cell phones, Facebook, and cookies and the world is gobbling it up, advertisers be damned. It's accepted as inevitable that advertisers are tracking everything we do online.
If micro-targeted advertising is the worst we have to suffer in modern society, we might survive. But there is a dark side to all this information capture, surveillance and chicanery.
The problem really arises when we consider, long-term, how we as a society will treat what is historically the most corrosive and deadly type of speech there is: Political dissent.
Political dissent is an age-old disruptor of societies and systems that has indeed endangered many a fair and shining city on the hill.
Some nations, China chief among them, have criminalized political dissent for just this reason. There are other nations, and political parties, who are, even now, toying with the idea, and how nice it would be, and how easy it would be to get things done, if only there were one political party instead of two.
And therein lies the dark, underside of all that surveillance. This is the dirty secret to which Julian Assange and Edward Snowden were trying to put us wise, anachronistic as they were, all those many years ago.
We were a bit like the FBI agents who got a call from scientist Cliff Stoll at Berkeley's budding computer science department in the 80's. Berkeley's was one of the first computer systems connected with a few other universities and military computer systems to form what would eventually become the internet. Stoll had uncovered a hacker.
"Hi, I'd like to report a computer crime," Stoll told the agents he reached.
"Okay," the FBI agent replied. "What's a computer crime?"
Like those agents, we didn't really understand what Snowden and Assange were telling us about privacy and our new vulnerability. We have't payed the price- not yet anyway.
Using Silicon Valley tech, the Chinese Communist Party has turned China into the most advanced surveillance state the world has ever known. Authorities in China can find anyone, anywhere in China, in under 7 minutes; their goal is three minutes.
China is pioneering one the world's first AI legal prosecutors. The advanced computer system can pursue charges for the 10 most common crimes in China, one of which is political dissent.
Some people think political dissent is healthy for a society; other people, mainly those in power, think political dissent is divisive, dangerous, and corrosive to society.
The answer to this basic question of human nature and governance depends on how much you trust an all-powerful political party with has outlawed political dissent to govern effectively and in a satisfactory manner.
Sometimes when powerful governments manage to entrench themselves with just such a system, they don't govern perfectly.
Consider China's One Child Policy.
The purpose of the intrusive policy was to keep China's birthrate down, but it caused untold suffering in the form of infanticide, a shortage of women, and forced abortion. It also failed to bring China's birthrate under control.
The policy was recently rescinded, but not because it worked. What really brought China's birth rate down to a manageable level was growing the middle class.
Whoops.
Governments make mistakes- all the time. The ability to criticize elected officials and political parties, sharply and without fear of retribution, is one of the cornerstones of our democracy. The system might be messy, but as Snowden and Assange have take great pains to show us, the alternatives may be far worse.
The interests exposed by whistleblowers like Assange are vast and more powerful than we can imagine. Just because they haven't pulled the strings tight in places like the U.S., doesn't mean they won't.
Looking at what the Chinese Communist Party has done to control the citizens of China, it's clear how far they could go.
Anytime they wanted.
(contributing writer, Brooke Bell)