"Governor Cuomo sexually harassed current and former state employees in violation of both federal and state laws," said NY AG Letitia James.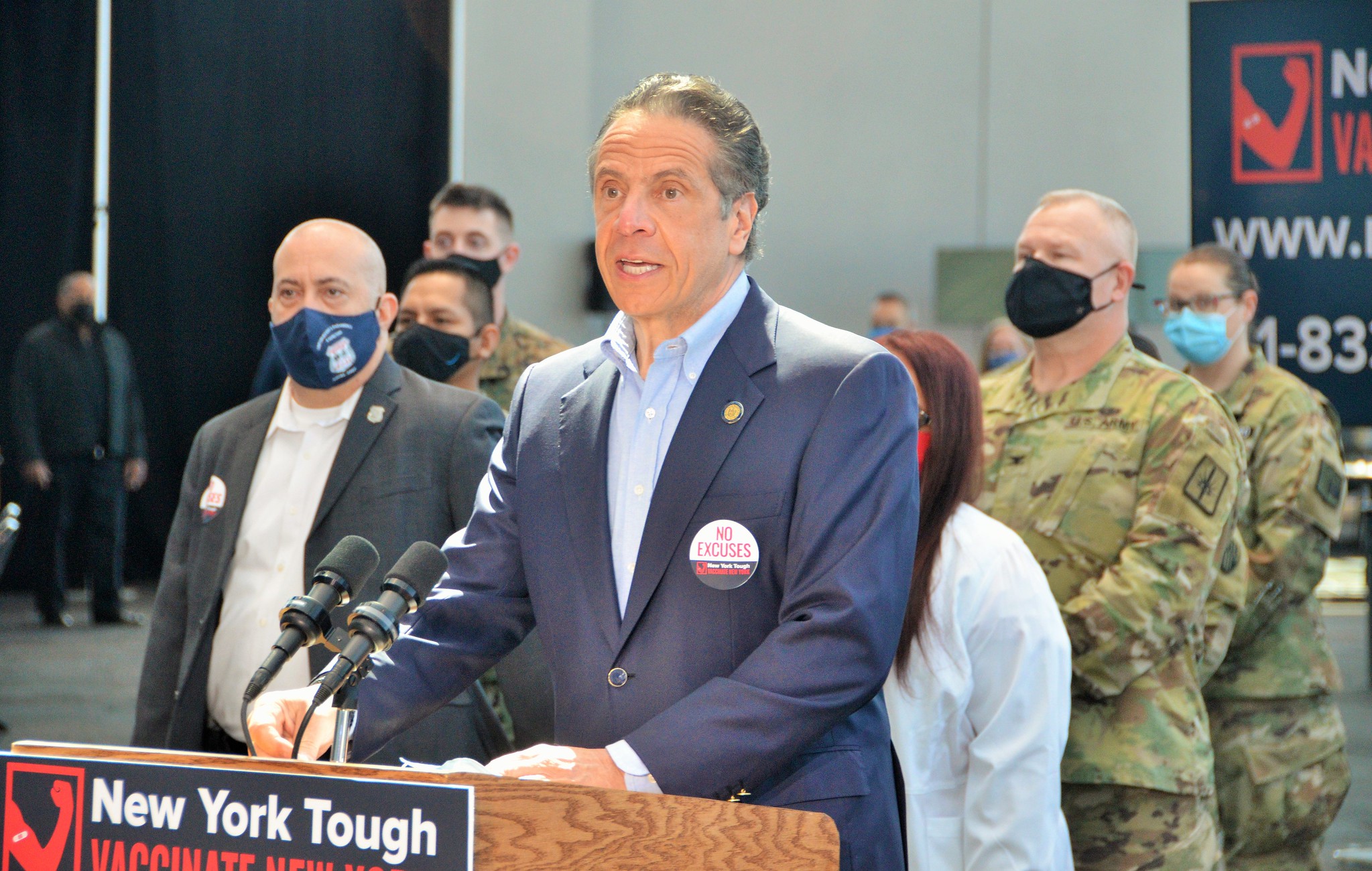 2020 was a terrible year for almost everyone.
Frontline healthcare workers and other essential employees were big losers in the crisis. They had to do all the work they usually do, plus more, in a pandemic, sans all the sanity-preserving social outlets normally available.
Children were also big losers in 2020. Just how much they lost, we don't yet know. The data is only just now trickling in. But it isn't good. It is safe to say at this point that online instruction did not provide kids with the same level of education they previously received in person, leaving students far behind in math, science and reading comprehension
For at-risk high schoolers who were approaching graduation, but in danger of dropping out during that crucial stage, COVID-19 was a breaking point. They aren't re-enrolling. Instead, they have fallen through the cracks of the public education system and we aren't getting them back.
The working class were big losers in 2020. The wage gains, historically low unemployment, and the first real increases in family income in over a decade, circa 2019, are all things of the past now. As are the relatively low prices the working class was enjoying at the grocery store and gas pump.
Small businesses on Main Street were big losers in 2020, too. The latest increases in prices are going to further drive them into extinction. Those who are still holding out are going to have to pass higher prices on to their customers sooner rather than later. Bigger corporations will be better able to spread out price increases to stay competitive.
Because not everyone lost in 2020. Far from it.
It was a banner year for Amazon. Your local GameStop is out of business, as is your favorite locally-owned boutique and many other small operations besides. Good news, Main Street: Thanks to the generous sacrifices of your livelihoods, and the infinite wisdom of the U.S. government, Jeff Bezos made so much money that he was recently able to realize his lifelong dream of going to space. Eat your heart out, Lance Bass.
Nice of Bezos to buy The Washington Post, too; a publication coincidentally and wholeheartedly in favor of widespread lock-downs and lengthy closures.
2020 was a great year for the Chinese Communist Party, its leader Xi Jinping, and his successor- Xi Jinping. Those pesky demonstrations in Hong Kong are no more; President Donald "The Tariff Man" Trump is routed; Chinese citizens are surveilled to within an inch of their lives "for safety"; Taiwan is on the ropes; and the international political and scientific community- after much finger wagging, wheedling, and pleading- can do nothing whatever to pressure Chinese authorities into opening Wuhan for a full investigation into COVID-19's origins.
2020 was also an excellent year for New York Governor Andrew Cuomo, perhaps his best ever. The best his career is likely to ever have again, if his current political situation is as dire as it appears at present.
2020 was the year Andrew Cuomo ascended to become "America's Governor".
He penned a best-seller about his stellar leadership during COVID-19, he mugged for the cameras during daily press conferences, he cracked jokes on his brother's CNN news program. He even won an Emmy for his efforts. For a few weeks there, his name was being bandied about as the Democratic nominee for President at a time when Joe Biden's campaign appeared to be floundering.
It was a media love affair in the time of cholera as the press heaped praise upon Gov. Andrew Cuomo without restraint. Celebrities crushed on him, gossip columnists- er, that is, serious journalists- gushed openly about him, news outlets wrote generous puff pieces about him. Democratic voters everywhere expressed gratitude that someone with such a sound moral compass, not at all like that bad old Donald Trump, was at least helming New York.
Unlike 2020, 2021 is not shaping up to be such a banner year for Andrew Cuomo.
Lindsey Boylan's harrowing account of sexual harassment at the hands of Gov. Cuomo, and subsequent ill treatment by his closest aides and advisors, was published on Medium in February. It caused quite a stir among rank and file Democrats, some of whom came out of the woodwork to similarly accuse the Governor of harassment, bullying, retaliation, intimidation and abuse.
A four month investigation into the allegations ensued, the results of which have been made public as of today.
The findings of the investigation do not bode well for Andrew Cuomo's future in politics.
The independent investigation found a pattern of harassment and abuse, including retaliation against at least one female staff member who complained of mistreatment. The Governor, and his executive staff, created and fostered a toxic work environment, according to the 165-page report.
"Governor Cuomo sexually harassed current and former state employees in violation of both federal and state laws," said New York State AG Letitia James of the report during a press conference Tuesday morning.
Since then, calls for Gov. Cuomo's resignation have been coming in from all quarters. From Republicans, of course, anxious to capitalize on a popular Democratic Governor's spectacular fall from grace- and why not?
But also from many prominent Democrats, including New York City Mayor Bill de Blasio, Rep. Alexandria Ocasio-Cortez (D-NY) and many progressives in the state legislature.
Gov. Cuomo was, and remains, defiant is his denials of all the allegations against him. "I want you to know directly from me that I never touched anyone inappropriately or made inappropriate sexual advances," he said after the release of the report, assuring New Yorkers: "That's not who I am."
The report's authors, needless to say, disagree with the Governor's assessment: "The governor engaged in conduct constituting sexual harassment under federal and New York State law. Specifically, we find that the Governor sexually harassed a number of current and former New York State employees by, among other things, engaging in unwelcome and nonconsensual touching, as well as making numerous offensive comments of a suggestive and sexual nature that created a hostile work environment for women."
As bad as they are already, Gov. Cuomo's problems in 2021 may have only just begun. He is now facing a criminal investigation into his conduct. In tandem, he is facing an investigation into his policy of transferring people sick with COVID-19 to nursing homes full of vulnerable patients, many of whom died after contracting the virus. His office is accused of, has admitted to and apologized for, hiding the extent of nursing home deaths for political purposes.
In March, many were wondering if New York was witnessing the Fall of the House of Cuomo. Several accusers had come forward by then.
Would there be more?
That question has been answered: The accounts of 11 women were included in the report.
Under this growing cloud of suspicion and anger directed toward the Governor, can he withstand the mounting pressure to resign?
(contributing writer, Brooke Bell)