Andrew Cuomo has announced he will step down as Governor of New York. Will he be going alone?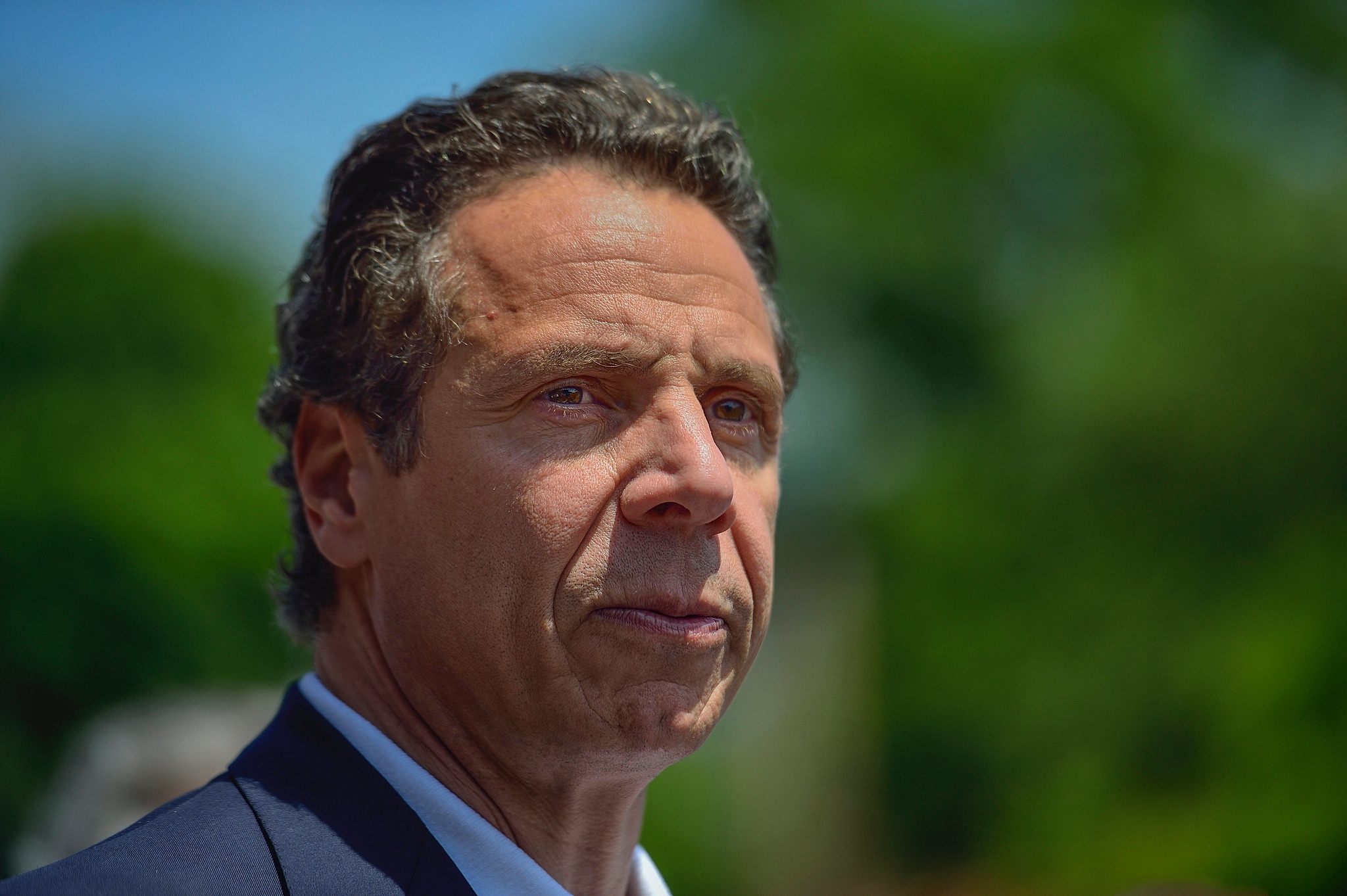 As any veteran politician can tell you, it isn't breaking the rules that usually lands public officials in hot water; it's the cover up that gets you.
And so it has proved with embattled New York Governor Andrew Cuomo.
That he sexually harassed 11 women, according to a recent report released by New York Attorney General Letitia James, was something Cuomo might have been able to dismiss as some people misunderstanding his physically effusive communication style.
As indeed he tried, answering the release of the report initially with a pre-recorded statement denying all allegations and following that up with a Twitter montage of the Governor hugging, touching and embracing various public officials and people on the campaign trail.
It was, perhaps, a moment of ill-considered pique and conceit. The montage, as his staff likely concluded shortly after posting it, might have been something of a mistake.
Was it this misstep, as much as anything, which caused prominent elected Democrats to turn as one against Andrew Cuomo? For turn they did, as this sterling example of bad decision-making proved another nail in the coffin of Cuomo's political career.
Not even Yamiche Alcindor of NPR was able to countenance such a non-apology apology.
After the montage, calls for the Governor's resignation, which had been trickling in before, came pouring in from all quarters. A criminal investigation into his conduct was launched in subsequent days, and remains ongoing.
Democrats in leadership, it would seem, were ready to admit the truth: Andrew Cuomo was in serious trouble and he wasn't going to be able to get himself out of it.
Further into it, if anything.
Because while Cuomo might have continued to try and talk his way out of the sexual harassment charges, retaliating against his accusers in an attempt to keep his behavior out of the public eye is rather more difficult for even the most creative reasoner to justify.
Remaining steadfast in his denials that he did anything wrong, Gov. Andrew Cuomo announced today he would be stepping down as Governor of New York effective August 24. The announcement fell, oddly enough, only minutes after Cuomo's attorney issued another flat denial of all charges.
Though he still insists his ouster from office was politically motivated, and remains defiant in his attempts to explain away his predations as cultural and generational differences, the Governor promised to leave office in two weeks.
"I do hug and kiss people casually, women and men. I have done it all my life. It's who I've been since I can remember," Cuomo said during his announcement. "In my mind, I've never crossed the line with anyone, but I didn't realize the extent to which the line has been redrawn. There are generational and cultural shifts that I just didn't fully appreciate."
He called his resignation amid New York's struggle against Covid, "a matter of life and death."
"Government operations and wasting energy on distraction is the last thing government should be," Cuomo said. "I cannot be the cause. New York tough means New York loving. And I love New York and I love you. Everything I have ever done has been motivated by that love and I would never want to be unhelpful in any way."
"Given the circumstances, the best way I can help now is if I step aside and let government get back to government, and therefore that is what I'll do, because I work for you, and doing the right thing, is doing the right thing for you," he concluded before addressing his daughters directly.
"I want them to know from the bottom of my heart that I never did and I never would intentionally disrespect a woman, treat any woman differently than I would want them treated, and that is the God's honest truth," the Governor said. "Your dad made mistakes. And he apologized, and he learned from it and that's what life is all about."
New York AG Letitia James, somewhat ominously for Andrew Cuomo, called his resignation, "an important step towards justice." James makes an important point: Andrew Cuomo's troubles, legal and otherwise are far from over.
It remains to be addressed that the Governor, and his top aides, retaliated against women who complained about his ill-treatment. The Governor relied on a "cadre of trusted advisers to guide strategy over sexual harassment allegations and to hit back at the women who accused him," said the New York Times.
One of those advisors, it must be said, was Andrew Cuomo's own brother, popular CNN news anchor Chris Cuomo.
Already, the younger Cuomo brother's involvement in efforts to make the Governor's problems go away is being called into question by no less an authority than The Washington Post. Besides a blatant conflict of interest, CNN is already suffering from a crisis of credibility. Conservatives, and plenty of independents, will see Chris Cuomo's continued presence at CNN as further proof of a level of bias incompatible with honest journalism.
The Governor's resignation, as shocking as it is, may be an attempt to distract from an even bigger scandal. Another report was recently released by Letitia James about Andrew Cuomo, and this one has been buried beneath the scandal of the sexual misconduct report.
This other report has to do with the Cuomo Administration's disastrous nursing home policy which introduced COVID-positive patients into care wards filled with extremely vulnerable people.
Many of them, far more than in other states, died. Worse, again, is the coverup. A top aide was caught on tape admitting the governor's office lied about the death total, underreporting it by 50%, in order to avoid criticism from the Trump administration.
Andrew Cuomo is leaving office, but he is leaving plenty of collateral damage behind in his wake. Those employees implicated in the cover-up efforts, and in the intimidation and maligning of Cuomo's female accusers, and perhaps even his own brother, will still have to face the music.
Cuomo is leaving Democrats relieved to see him go and Republicans wishing the albatross could've hung around the neck of the Democratic Party awhile longer. Perhaps until after the mid-terms.
He is leaving. But as he is still under criminal investigation, he perhaps shouldn't leave town.
(contributing writer, Brooke Bell)