The wheels are coming off at CNN and the whole media industrial complex may be next.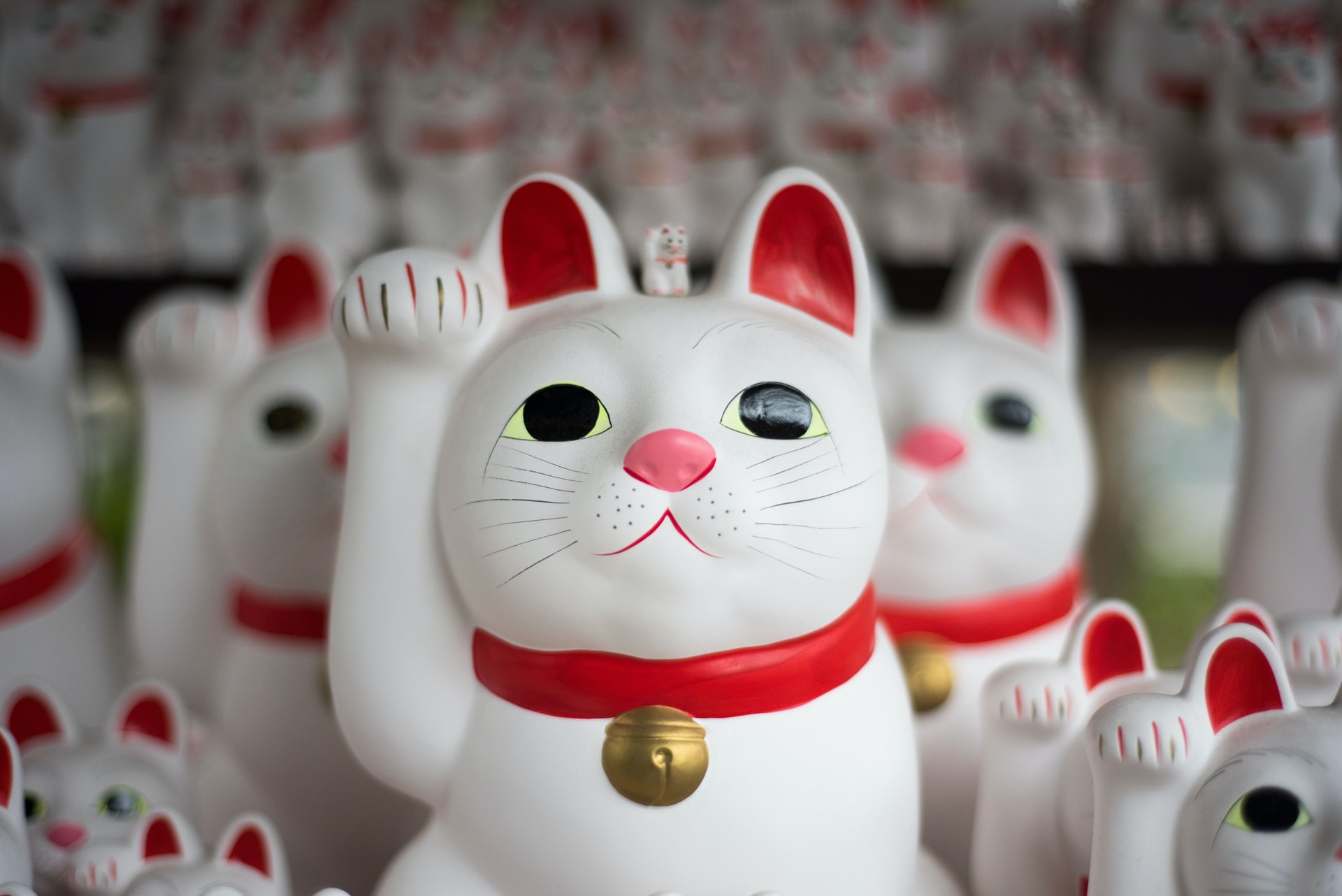 Nothing lasts forever.
Take a tour of Egypt. Walk the sands near the Great Pyramids of Giza, explore the winding streets of old Cairo. The empire of the ancient Egyptians lasted so long, more time passed between the builder of those pyramids and Cleopatra than has passed between Cleopatra and you.
All gone now; ground down to dust, worn away. Only a remanent of a remanent remains, a few scraps of papyrus here, a sarcophagus there- art and architecture leftover from an age lost to time forever.
Just like the builders of those ancient pyramids, the media power-brokers who built CNN probably thought they were a part of an empire that would last forever.
For decades, CNN was a well-respected media network, considered by many on left and right to be the gold standard of American journalism. If you heard it on CNN, or from its affiliates, it was true, it was news, and you could count on it.
But a funny thing happened on the way to the forum. In retrospect, the chain of events is perfectly easy to trace, like a modern day tragedy in four acts.
Act 1: The internet was born.
The internet changed how people stayed informed about current events. It also altered the way networks got paid to deliver the news. The old business model started failing. Media outlets needed new ways to monetize content in a market suddenly saturated by content for the first time.
Journalists, beat writers and newspaper editors everywhere saw the writing on the wall, even then. Journalism, as we had always known it, was dying and the whole industry was suddenly at sea. No one seemed to know quite what to do about it.
Some outlets went paywall, like the New York Times and the Washington Post. Some outlets went niche and downsized, occupying a tiny corner of the market to stay relevant.
Others, like CNN and MSNBC soon began to go another way.
Act 2: Enter Frankenstein's new monster- Ad-click journalism.
Outlets not willing to use a paywall still had to find a way to make money and they found one: Selling ad space.
A popular news item could get millions of eyeballs glued to it and any advertising appearing near it for good measure. It was a veritable gold mine.
There were problems with this new strategy of course.
Later on- much later- media outlets would learn how hard it is to sell ad space when the news is incontrovertibly terrible, as opposed to merely controversial. Very few companies wanted their ads appearing next to news about Covid19, for instance, or news stories about George Floyd, for fear of appearing callous or exploitative.
But right away, media outlets noticed that serious news wasn't at all profitable under the new model. Good investigative reporting takes time, money. A good story can take months, even years to properly develop, source and publish.
That type of reporting also tended to be too long, too boring, too fact-filled and full of jargon to be much use for advertising.
Salacious stories, short hit-pieces, top-ten lists, controversial opinions, hot takes, shock takes, unsubstantiated gossip; that was the stuff people couldn't resist. Newsrooms were transformed into content farms churning it out by the gigabyte.
The new model required quantity over quality. If journalists got some fact wrong, it hardly mattered; the news cycle would have moved so far along by the time the public caught up as to be moot.
Headlines about houses filled with filth, gory local crime stories, terrifying serial killers, even more terrifying toxins- terrifying anything, really- exploded with alarming suddenness, expanding to fill the entire marketplace with news headlines designed to make people angry, frightened, outraged, or mystified enough to click.
Whole news and entertainment media companies were created and shot to prominence during this time, gaining notoriety and banking all those sweet ad-clicks by publishing unsubstantiated content more responsible outlets wouldn't touch.
Before long, even the more stolid and respected news networks envied all those profit margins, staring longingly out from their pay-walled ivory towers. Using the new model was so easy, everyone wanted in on the game.
Act 3: Enter Donald Trump.
Trump seemed designed to generate click-bait, he was perhaps even engineered to do so by the very brass at CNN responsible for pushing Trump's Republican Party primary nomination in the first place.
Trump was a platinum mine for people like CNN's Jeff Zucker, who were more than willing to exploit and promote him before they were against him.
With Trump, outlets like the NYT and the WP had all the excuse they needed to jump on the click-bait bandwagon. Not for profits, of course; but for nothing less than a battle for the soul of America.
Networks could use the new tabloid media model to shamelessly milk the cash cow of ad-click journalism and as long as it was about hurting Donald Trump, it was fine. Better than fine. It was heroic.
The Final Act: The Death of CNN et al.
In the final act, fewer people trust the corporate mainstream media than ever before. The new model has resulted in too many major mistakes, too many salacious wild goose chases. High-profile retractions as to have become only too frequent, and often go unpunished.
Hyperbole and exaggeration have turned every conceivable news item into "literally" the most life or death struggle between good versus evil mankind has ever faced. And if everything is a 5-alarm fire, nothing is.
Audiences who once were concentrated in places like CNN and the NYT have gone elsewhere, in a hundred different directions, never to return. People still want to buy news; they just don't want to be sold the news because they no longer trust the people doing the selling.
There are so many places to get news these days, it is easier than ever to find a trust worthy independent journalist or media outlet.
CNN audiences have dwindled to the barest sliver of what they once were. Subscribers still holding on to their NYT subscriptions saw their prices raised to a whopping $29 per month recently- and that's without access to the recipes. In the media industry, everywhere you look, networks and media companies are in trouble.
That isn't even the worst of it.
The worst thing the ravages of ad-click journalism did was erode American society and the public's trust in institutions, in corporations, even in the government. When public health officials needed the public's cooperation to mitigate Covid19, the impact of ad-click journalism was truly laid bare.
A majority of Americans have lost faith in major media outlets because those outlets turned themselves into the Weekly World News to sell ad space. Sure, some people still read supermarket tabloids, filled with celebrity innuendo and stories about Bat Boy. Those who do, usually buy them for entertainment value, not for the truth.
But most people don't buy or read tabloids because news you can't trust is worthless. For a moment, the American public forgot an important fact about media companies and it hurt to remember the cynical truth.
Media companies don't exist as a public service, to inform people about important news items; media companies exist to sell themselves. News outlets cashing in on the ad-click journalism craze, got better at selling newspapers and worse at reporting the news.
Media heads like Jeff Zucker lost sight of what legacy media companies were ever really selling in the first place. It wasn't the stories they were proffering online or even in print; it wasn't the news reports.
Media companies like CNN were really selling the reputation of CNN, of major American news networks in general. They had long-established reputations for trustworthiness and honesty in news coverage. As everyone knows, a trustworthy reputation takes a long time to build; only a fraction of that to tear down and destroy utterly.
CNN sold off that reputation bit by bit, one overly salacious headline, one controversial one-sided opinion, one journalistic error and malpractice at a time. Now that it's gone, CNN is a company extremely good at selling its product, without any of that product left to sell.
(contributing writer, Brooke Bell)