2021 isn't quite done with us yet.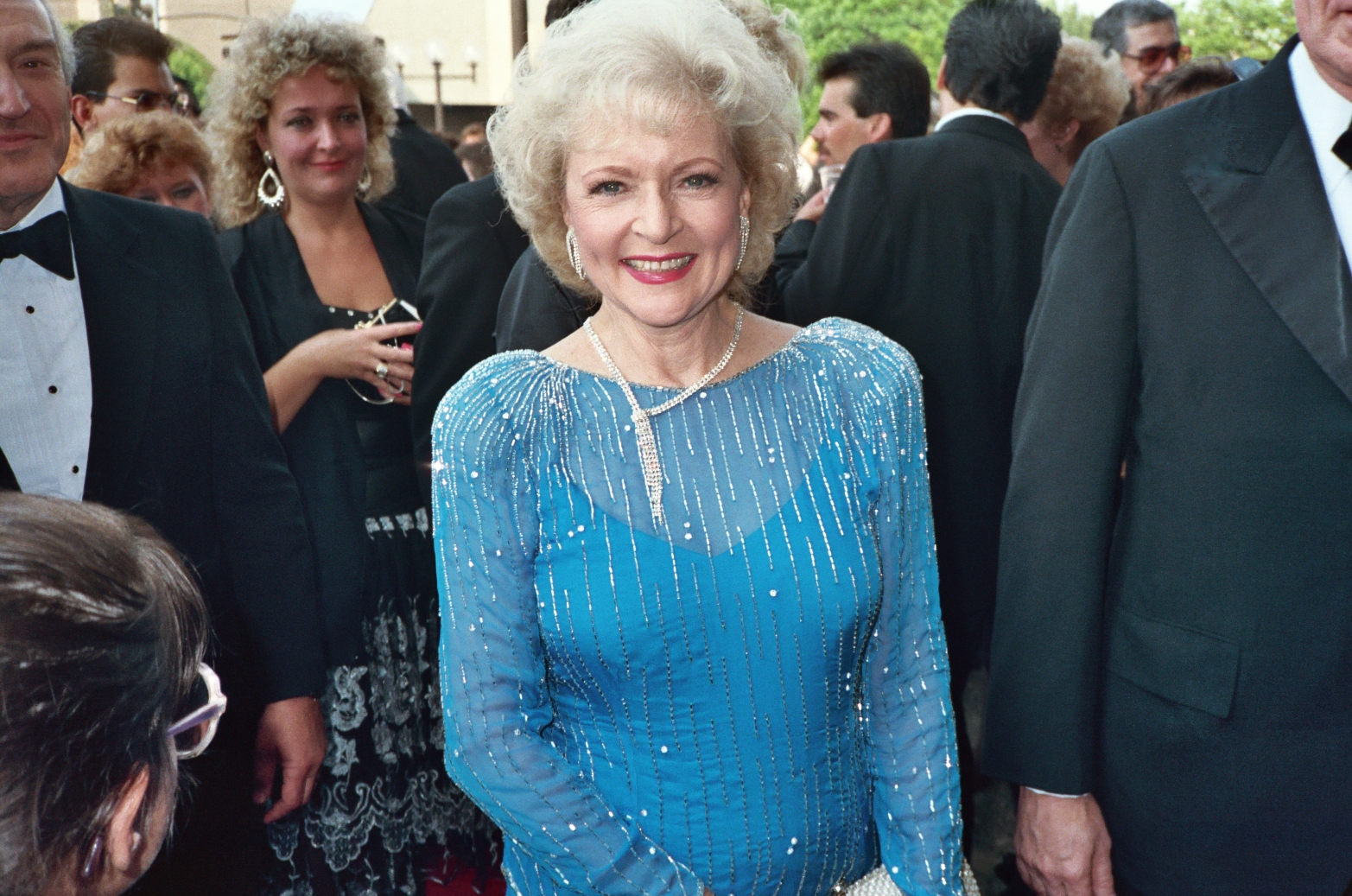 This article was originally titled "Goodbye Harry Reid," but 2021 has been a year such as to make the passing the Hollywood's favorite golden girl on the very last day par for the course.
Of course, we lost plenty of shining stars in 2020, too.
Fans of the long-running popular quiz show, Jeopardy!, were heartbroken at the passage of its host Alex Trebek in November of 2020 after his long battle with pancreatic cancer. The beloved Hollywood nice guy got quite a send off, and even the stage of Jeopardy! was renamed the Alex Trebek Stage in his honor. Still, Jeopardy! producers haven't managed to fill his admittedly big shoes more than a year later.
Current temporary host Ken Jennings, one of the winningest contestants in Jeopardy! history, is filling in but the search continues.
The world said goodbye to basketball legend Kobe Bryant in 2020, after a fatal helicopter crash tragically killed him, his young daughter and several other passengers back in March 2020. Judging by some of the trials and travails of humankind since then, Kobe Bryant may have been holding the fabric of the universe together.
Bluegrass legend Tony Rice died in 2020. The world of country music said goodbye to Charlie Pride, John Prine and Kenny Rogers. Rock lost Eddie Van Halen. The soccer world mourned the legendary Diego Maradona. Hollywood lost Chadwick Boseman and Sean Connery.
2021, far from the return to normalcy we'd all hoped, has instead proven to be a kind-of 2020, part II. As the long months of 2021 marched on, even more luminaries disappeared from the constellations of politics, business, literature and the arts.
The world lost Colin Powell in 2021, a soldier and a diplomat who served his country with distinction. Baseball trailblazer and legendary slugger Hank Aaron left the sports world to mourn him in 2021. Rap lost legends DMX and Biz Markie, both of whom were heavy influences in the genre.
Beloved children's book author Beverly Clearly broke hearts in 2021, when the creator of such memorable characters as Ramona and Beatrice "Beezus" Quimby passed away at the age of 104.
The literary community was rocked by the death of best-selling fiction writer Anne Rice, who brought to life unforgettable stories, often set in her mysterious home city of New Orleans, like "Interview with a Vampire," and "Queen of the Damned."
The literary world was also stunned by the recent passing of bell hooks, whose singular style stunned and enlightened millions of readers.
Larry King, Hollywood television personality and iconic newsman, passed away in 2021- laid to rest, no doubt, in his signature suspenders. Hollywood lost Cicely Tyson in 2021, too.
Tyson, a groundbreaking Black actor, won a Tony for her performance in "The Autobiography of Miss Jane Pittman," in 2013 at the age of 88.
One of the few people on earth who could claim to have beaten the late, great Muhammad Ali left it in February of 2021. Leon Spinks, who also had an Olympic Gold Medal to his credit, was the young upstart who defeated Ali during what was only the former's eighth professional bout.
The original king of conservative talk radio passed away in 2021, leaving the media landscape significantly worse than when he found it. Limbaugh's legacy, it seems, has been to spawn dozens more like him, both on the left and on the right. Heavily-opinionated, narrative-driven news and click-bait media can all call Limbaugh their Godfather.
Godfather of the financial swindle Bernie Madoff passed away in 2021.
Queen Elizabeth grieved the loss of Price Phillip in April of 2021, when he passed away at age 99.
Losing Harry Reid was difficult for Democratic Party progressives; losing John Madden was perhaps the biggest blow yet to sports fans since Kobe Bryant's untimely death.
Betty White's death, coming as it does on the last day of the year, is a loss to so many different communities. From her turn as Rose on the cult-favorite classic television show "The Golden Girls," to her later roles as comedy's reigning fairy godmother, White delighted audiences with her charm, wicked wit and split-second comedic timing.
White was also the first woman to ever produce a sitcom.
There is another community who is mourning the loss of Betty White. Along with Bob Barker and a few other notable old hats in Hollywood, White's work on behalf of animals distinguished her as the compassionate soul she was.
The Los Angeles Zoo Commission, The Morris Animal Foundation, and the African Wildlife Foundation are only a few of the organizations she supported throughout her long career in philanthropy.
The Los Angeles Society for the Prevention of Cruelty to Animals (spcaLA) issued as statement saying they were, "saddened by the passing of Betty White, an American actress and activist. Ms White was an animal lover and has worked closely with the spcaLA to promote their humane treatment since the 1940s."
"Mrs. White's legacy will continue in the work of the spcaLA to fulfill its mission of preventing cruelty to animals through intervention, law enforcement, education and advocacy," the statement continued. "Anyone wishing to make a donation in honor of Betty White can do so at spcaLA.com/donate."
Sadly, the iconic actress' passing comes just shy of her 100 birthday. "Betty White: 100 Years Young- A Birthday Celebration," was set to air in January, with White presenting the special herself.
Everyone from President Joe Biden to former writers of Saturday Night Live to PeeWee Herman and Roxanne Gay have chimed in on social media to express their sadness at the loss.
Called everything from "unproblematic" to a "national treasure," White would have undoubtably found humor and joy in this outpouring of well-wishers, as she found in most things. She will be mourned in Hollywood and beyond.
Flowers are to be laid on White's Hollywood Star in the coming days and her memorial service is sure to be bursting with her many friends, fans and admirers.
(contributing writer, Brooke Bell)