It's about protecting the two most important and dangerous types of speech: Political dissent and religious freedom.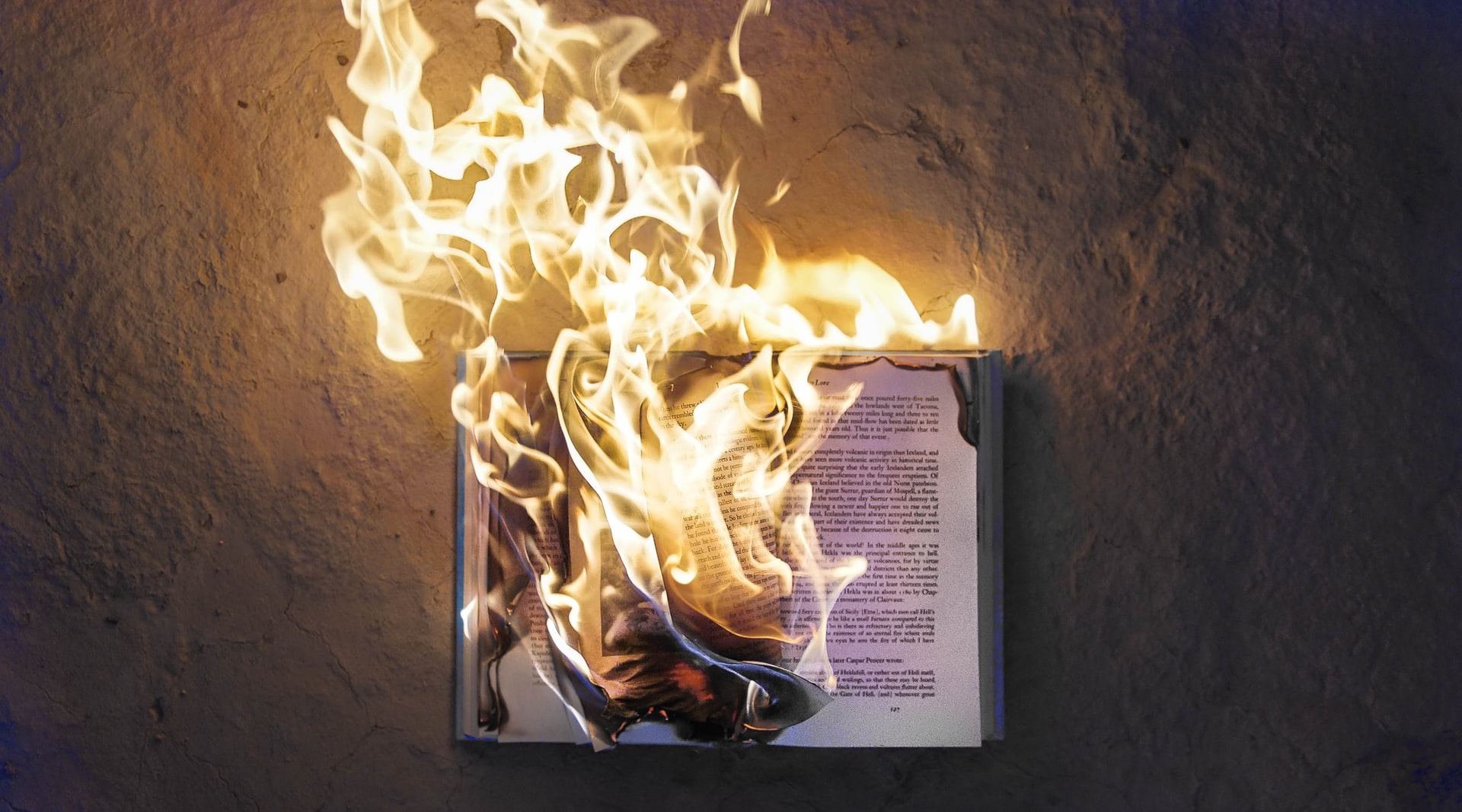 "By 'free speech', I simply mean that which matches the law," Tesla billionaire Elon Musk tweeted on April 26. "I am against censorship that goes far beyond the law."
As the Twitterverse was quick to remind Musk, as if he doesn't know already, Twitter is a private company not bound to follow the First Amendment the way government entities are.
According to this school of thought, hate preachers can say whatever they want under their First Amendment protections, so long as they are stripped of a popular online platform from which to express those ideas.
At the heart of this debate, often overlooked, are two of the most important rights and values enshrined in the U.S. Constitution.
The First Amendment wasn't really created to protect the rights of Americans to say whatever they wanted. It was created to protect the rights of Americans to say whatever they wanted about their government and about their religious beliefs.
Political dissent is, arguably, one of the most important types of speech, if not the single most. It is also- not infrequently- incendiary, divisive, socially corrosive and inconvenient to the power elite and the status quo.
As such, political dissent is both extremely dangerous speech and perpetually endangered speech. Consider the protests against the Vietnam War, for example. Were they hard on American society? Yes. Did they undermine public trust in the government and in U.S. institutions? Yes. Did they drive a wedge between social groups, between citizens and the state, between political parties? Yes. The disagreements were bitter, occasionally even violent.
The protests against the war were still very important.
Preventing a nation's citizens from protesting a war they consider unjust- or keeping them from protesting any other action taken by their government to which they object strenuously enough to protest- is much worse than the alternative.
Consider Russia.
How much freedom do the Russian people really have at present to stand up to Vladimir Putin?
Putin's administration has taken control over most sources of news media in Russia, largely to prevent political dissent from fomenting. A population rendered powerless and clueless by a government pretending to protect citizens from each other, when really it is protecting Vladimir Putin's regime from being undermined by internal division, is understandably impotent in this kind of crisis.
When political dissent is stifled, it creates an environment which always eventually attracts the very worst of our would-be ruling class, and their worst excesses as they try to hold on to power.
A close second fundamental aspect of the First Amendment protection for free speech is the preservation of religious freedom.
The freedom of religion enshrined in the U.S. Constitution doesn't just cover your right to believe whatever you like about God, it covers your right to worship in accordance with your faith, and to talk about that faith freely, without fear some state-sanctioned religious police will knock down your door that night to discuss the ways in which your particular religion is problematic.
According to some of the most historically enthusiastic supporters of censorship, God is the biggest lie of all. A belief in God- via one religion or another- and spreading that belief, is still considered by some to be one of the most divisive, corrosive, violent threats to society in existence today.
Their case isn't baseless: Plenty of horrific violence in this world has been perpetuated in the name of religion. Other violence has been excused in the name of religion.
Religion and religious authorities can, and frequently do, provide checks on power to those holding the reigns in secular society such as governments, corporations and political parties.
Whether or not you support, ultimately, the First Amendment may depend on which authorities you consider the "good guys" and which ones the bad. In the views of some secularists, religious organizations are a threat to society in general and the social good in particular; in the views of many believers, it is the secularists who are the threat.
Who's right?
If, like the vast majority of everyone else in between, you aren't sure, perhaps you agree it is best to let discourse and discussion continue unfettered around these topics. Well-meaning censors who start out curtailing "dangerous" speech for the social good will eventually arrive at the twin free speech pillars of protected political dissent and freedom of religion.
There are those who believe if political dissent and religion were no more, society would at last be a safe and equitable place for everyone, just as there have always been religious authorities who have believed the exact same thing, for the same flawed reasons.
"If we all believe [this ultimate truth or the other], then, there would be peace," is a false promise. Attempts to enforce uniformity of belief on a large number of people always fail eventually.
Demanding the same level of ideological adherence to secular authorities has an equally dismal track record; consider China or Albania. The Chinese Communist Party's system of government may have its good and bad points, but China is hardly a perfect utopia.
To some secular authorities, all religious beliefs are silly at best; at worst, a violent, mortal threat to women, racial minorities and the LGBTQIA+ community. Every major religion contains something someone could find objectionable, menacing, subversive or otherwise unacceptable.
A perfect world, as imagined by these conscientious objectors, would have no religion at all, in conflict or otherwise. But that world would require a government empowered to peer into every aspect of human life in order to root out such beliefs and practices. The lengths some authorities have gone to over the centuries to stamp out one religion or another is precisely the reason free speech protections are included in our First Amendment right to religious freedom.
Religious freedom is the foundational bedrock of the United States of America. Freedom to practice their religion- free of persecution, censorship and control- is one of the reasons people needed a New World in the first place.
Freedom of religion is one of the reasons people still choose to make a home in the U.S. It is one of the most fundamental freedoms in life; just ask someone who has been deprived of it.
Without free speech protections, how long could political dissent possibly last? What if it was really effective political dissent?
Without free speech protections, how long can religious freedom possibly last? One religion's sacredly held belief is another's blasphemy against God.
One person's irrefutable truth is another's baseless lie. If not the First Amendment, what should govern speech on the internet?
(contributing writer, Brooke Bell)