Savvy campaigner and Governor Ron DeSantis (R-FL) unveils 10 sales tax holidays on everything from school supplies to gasoline.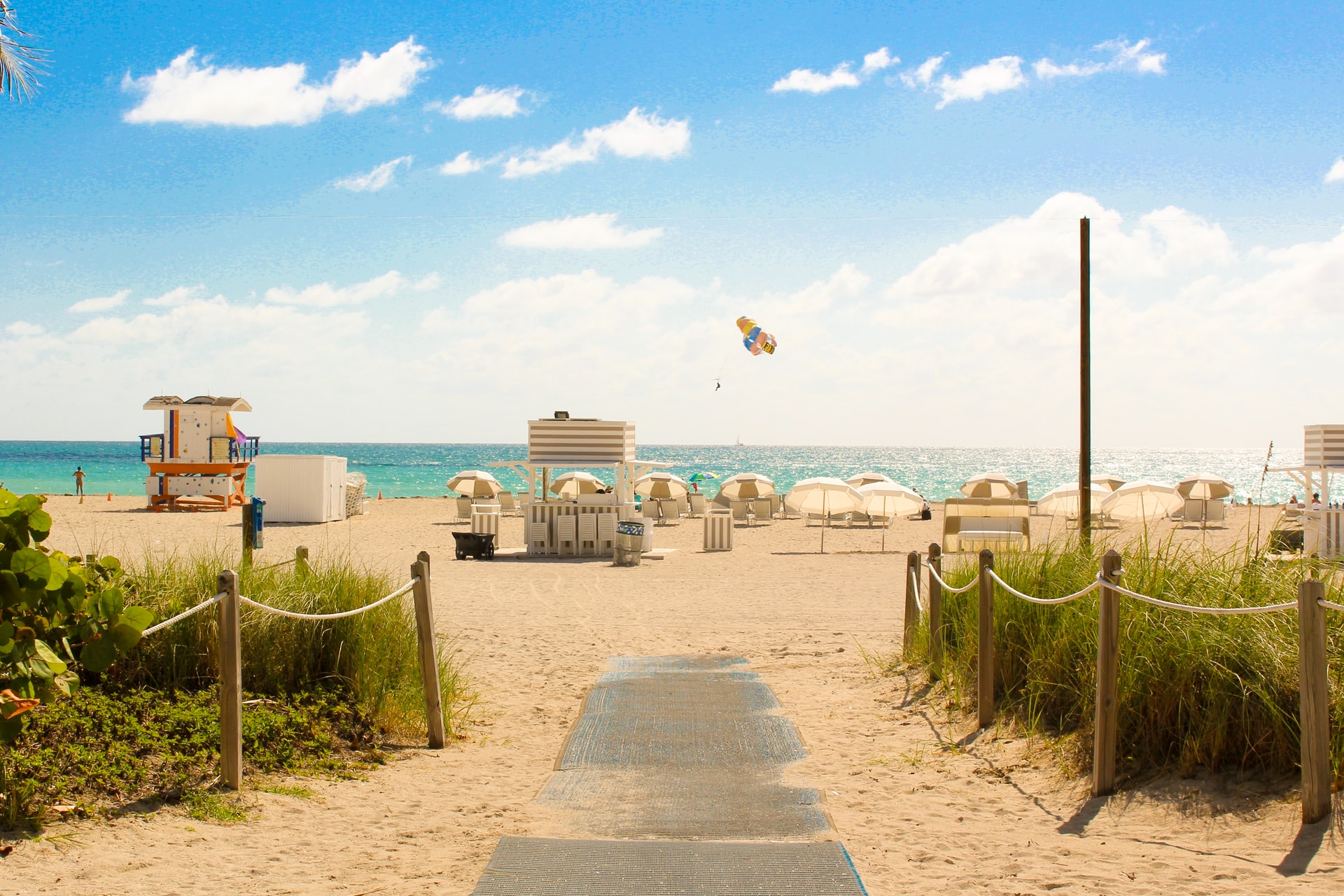 It's a good time to shop Florida: The weather is nice, the scenery is unbeatable and there's a huge sale on sales tax going on.
"Today, Governor Ron DeSantis signed House Bill 7071 which provides more than $1.2 billion of tax relief for Floridians," began the $1.2 billion dollar campaign ad/announcement about the tax relief package. "The bill provides for ten sales tax holidays for a variety of items commonly purchased by Florida families, including fuel, diapers, disaster supplies and tools."
Sure, it may be good governance, but what better campaign ad is there? It's the incumbent's classic advantage, the reason it's often so difficult for a challenger to win against them. Incumbent governors get to do all kinds of official things, and be seen to be doing it.
Then again, DeSantis gets the opportunity to do a little campaigning for the Republican Party at the same time, saying things like, "Florida's economy has consistently outpaced the nation, but we are still fighting against inflationary policies imposed on us by the Biden administration".
When incumbents do a good job, it's even harder to unseat them. Of course that all depends on how voters define, "doing a good job", and increasingly, what side of the political aisle they woke up on. But whatever Florida's other recent challenges- including a dust-up with progressives and Disney over a Florida bill banning sex education in grades K-3 deemed "age- inappropriate", what critics have branded the "Don't Say Gay" bill- Florida taxpayers strapped by inflation must be dancing with joy at the prospect of a tax holiday, let alone a series of them.
The fun starts May 14, when Floridians- and presumably, anyone else in Florida- may purchase children's books sales tax-free through August 14, 2022.
Disaster-preparedness supplies- such as flashlights, fire extinguishers, batteries, etc.- will be tax-reprieved for two weeks from May 28, 2022, through June 10, 2022. A two-year sales tax holiday covering impact resistant windows, doors and other such improvements will begin on July 1, 2022.
Also starting July 1, 2022, is a one-year sales tax holiday on children's clothes, shoes and diapers. Parents are getting more good news in this tax relief package: Florida's two-week back-to-school special includes sales tax free bonanza for clothing, shoes, backpacks, school supplies, etc. starting July 25, 2022.
There are also planned tax holidays for recreational expenses, "Freedom Week" as well as one planned for motor fuel.
Ominously for Democrats heading into a tough mid-term fight, this sales tax holiday message comes on the heels of a CNN report from May 5 entitled, "More bad news for Biden: More Americans are blaming him for the state of the economy."
"The №1 issue is the economy, and nothing else is even close," concluded the news network sagely.
In May of 2021, 54% of those polled by CNN rated the economy as "Good": In May of 2022, that number has fallen precipitously to 23%. Last year, 45% of people polled by CNN rated the economy as "Bad": That number has risen sharply to a 77% "super-majority" today.
While most analysts suspect the abortion issue may play an outsize role in the mid-term election, given the Supreme Court's recently leaked majority opinion on overturning Roe V. Wade, not everyone thinks it is likely to be a game-changer for Democrats.
In fact, some argue the leak might have actually helped Republicans, coming as it did in May, rather than closer to the election and representing a major win for the right in its ongoing culture wars against the left.
Democrats hope the threat to Roe will be enough to galvanize young voters, a demographic flagging under the weight of making progress in an evenly-divided democracy such as this one. But the issue also risks alienating other Democratic Party voters, including many Hispanic-American and Latino-American voters who tend to be more religiously conservative.
The abortion issue isn't certain to galvanize suburban female voters, either, many of whom are far more concerned about skyrocketing household costs and prolonged public school closures.
In passing this tax relief package, Gov. Ron DeSantis demonstrates a keen understanding of all demographics concerned about rising prices, inflation, and recession- which is nearly all of them.
Florida- once a Democratic Party stronghold- has undergone a seismic political shift over the past 10 years. Already tilting towards Trump in 2016, the state shifted further into the red column in 2020. The trend certainly hasn't reversed since then, nor is this bill likely to do it.
Plus, there is voting and then there is voting with your feet. During the last census, California shrank for the first time in recorded history, actually losing a Congressional seat into the bargain. Without the tireless advocacy of California political action groups, California would have lost two seats.
Florida, like Texas, has been on the receiving end of a mass exodus of tax payers and companies fleeing states with higher tax burdens and more restrictions during covid. Both states gained seats during the last census.
In passing this tax relief bill, DeSantis should be leaving his critics in no doubt about two very important things heading into the mid-terms and, eventually, into 2024.
Number one, the GOP understands how vulnerable Democrats are on inflation, higher prices, and the economy and they intend to press their advantage at every opportunity.
And two, Florida Governor Ron DeSantis is running for reelection.
(contributing writer, Brooke Bell)