The House of Representatives voted 232–197 to impeach President Donald Trump for the second time in just over a year.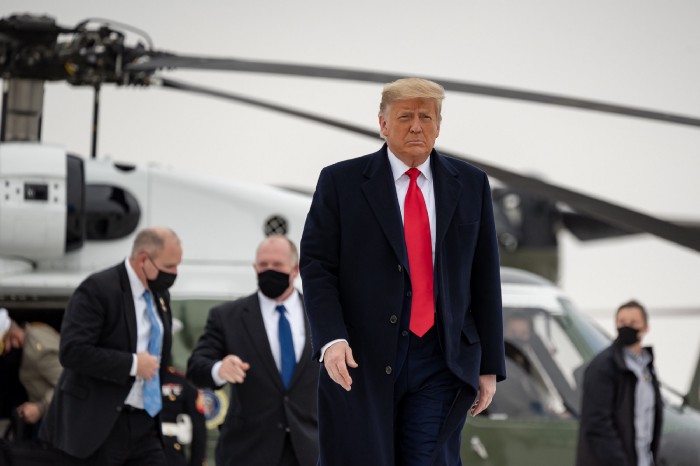 The historic house vote included one article of impeachment against the President for allegedly inciting violence prior to last week's riots in the U.S. Capitol in which five people died, including a Capitol Police Officer.
This vote makes President Trump the first president to be impeached twice.
Unlike the first impeachment, ten House Republicans broke rank with their party and voted in favor of impeachment. These Republicans are Rep. Liz Cheney (WY), Rep. Jaime Herrera Beuter (WA), Rep. John Katko (NY), Rep. Adam Kinzinger (IL), Rep. Fred Upton (MI), Rep. Dan Newhouse (WA), Rep. Peter Meijer (MI), Rep.mAnthony Gonzalez (OH), Rep. Tom Rice (SC) and Rep. David Valadao (CA).
"On January 6, 2021 a violent mob attacked the United States Capitol to obstruct the process of our democracy and stop the counting of presidential electoral votes," Cheney said in a statement. "This insurrection caused injury, death and destruction in the most sacred space in our Republic."
"Much more will become clear in coming days and weeks, but what we know now is enough. The President of the United States summoned this mob, assembled the mob, and lit the flame of this attack. Everything that followed was his doing. None of this would have happened without the President," she continued. "The President could have immediately and forcefully intervened to stop the violence. He did not. There has never been a greater betrayal by a President of the United States of his office and his oath to the Constitution."
Cheney's move placed her at odds with the majority of House Republicans, including House Majority Leader Kevin McCarthy (R-CA), who voted against impeachment.
"Most Americans want neither inaction nor retribution," McCarthy said. "They want durable, bipartisan justice. That path is still available, but is not the path we are on today. That doesn't mean the president is free from fault. The president bears responsibility for Wednesday's attack on Congress by mob rioters. He should have immediately denounced the mob when he saw what was unfolding."
Other Republicans, like Ohio Rep. Jim Jordan, slammed Democrats for their double standards, when many Democrats objected to President Trump's victory over Hillary Clinton.
"They tell us we're trying to overturn the election? Guess who the first objector was on January 6, 2017? The first objector was the Democratic chairman of the Rules Committee," Jordan said, referring to Rep. Jim McGovern.
"They can object to Alabama in 2017 but tell us we can't object to Pennsylvania in 2021," Jordan continued. "Americans are tired of the double standard. They are so tired of it."
The spotlight on the article of impeachment has quickly shifted to the Senate, where the outcome is uncertain.
Earlier Wednesday, Senate Majority Leader Mitch McConnell's (R-KY) staff notified Senate Minority Leader Charles Schumer's (D-N.Y.) office that Republicans will not agree to reconvene the upper chamber prior to January 19 in order for an impeachment to commence during President Trump's final hours in office.
There have been reports that Senate Majority Leader Mitch McConnell told Republican colleagues he supported the second impeachment push, however McConnell has not yet said how he will vote when the impeachment article comes to a vote on the Senate floor.
"While the press has been full of speculation, I have not made a final decision on how I will vote and I intend to listen to the legal arguments when they are presented to the Senate," McConnell wrote.
Trump has said that the second impeachment against him is a continuation of the "greatest witch hunt in the history of politics."
(Contributing journalist, Allegra Nokaj) (Contributing writer, Brooke Bell)