When everything is being recorded, anything we say can and will be used against us in a court of public opinion.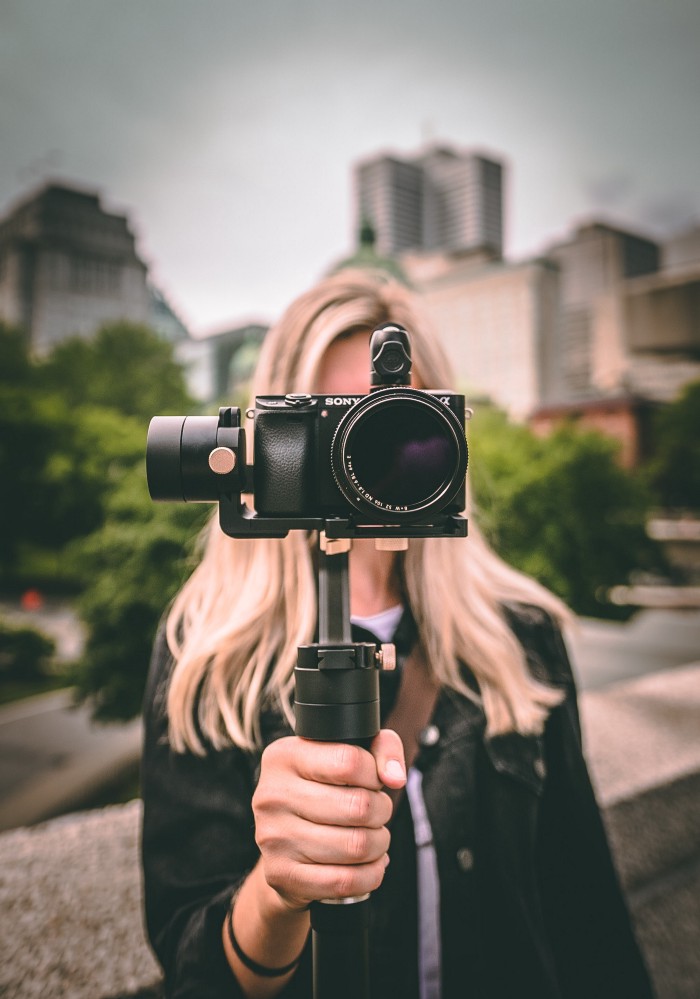 Now that everything we do is potentially being recorded, and everyone has a high-quality, readily available recording device in their pocket at all times, a few new guidelines regarding public behavior might be worth considering.
For example, if you are ever arrested by police, they will likely inform you of your right to remain silent. Any attorney worth his student loans will tell you to take advantage of that right and make no statements whatsoever to police without legal representation.
An innocent person, wrongfully arrested and suspected of a crime they didn't commit will not automatically be inclined to follow this advice. An innocent person, trusting and with no experience with law enforcement, might be inclined to do the opposite.
After all, won't answering police questions, and cooperating in every way, help police find the true culprit?
Maybe, but maybe not. And it probably won't help you.
Most police officers assume everyone is guilty of everything at all times- a suspicious nature comes with the territory. If they arrest you for a crime, they aren't trying to qualify you out; they're trying to qualify you in.
Police want you to make incriminating statements, even statements that sound incriminating. They want you to be upset, act emotionally, lash out. You have the right to remain silent because anything you say can and will be used against you in a court of law.
If you are being recorded by someone, for whatever reason, you also have the right to remain silent, and you might want to consider using it. Anything you say can and will be used against you in a court of public opinion, you will have no attorney, no opportunity to rebut, and there are no appeals.
Whatever embarrassment you might feel about the initial incident will be compounded exponentially if someone manages to provoke you into a confrontation.
Actress Reese Witherspoon stopped by police on suspicion of drunk driving is a blip on the celebrity gossip wire. Actress Reese Witherspoon stopped by police on suspicion of drunk driving angrily yelling "Do you know who I am?!" is a public relations crisis of humiliating proportions.
Another example: Dash cam footage released by Michigan State Police captured the April 6 arrest of Michigan state Rep. Jewell Jones.
The prominent Democrat was arrested on suspicion of drunk driving and resisting arrest after a crash on I-96. State troopers said they received multiple calls from witnesses on April 6, who reported a black Chevy with a vanity plate reading "ELECTED" driving erratically on I-96.
After 6:00 pm, EMS responded to reports that a SUV matching the description had crashed into a ditch in Fowlerville.
"I'll call governor Whitmer right now," Jones can be heard saying in the video, trying to get out of the arrest, "I'm a state rep."
Officers say Jones threatened them with calling Gov. Gretchen Whitmer multiple times during the incident as well as warned them that their actions are "not going to be good for you," according to a state police report.
During the struggle, Jewell allegedly told troopers, "if you strike me, it's going to be bad for you" and "I run y'all budget, bro," the latter of which can be heard in the dash cam footage of the incident.
After officers used a taser on Jones, he told police, "I don't give a f**k bro, when I call (Michigan Governor) Gretchen (Whitmer), I'll need y'all ID's, badge numbers, everything," according to the police report.
According to prosecutors, Jones became combative with paramedics and even pushed one in the chest as they were trying to treat his injured female passenger, so police were called to the scene.
Livingston County Chief Assistant Prosecutor Carolyn Henry told the court during Jones' arraignment that "the defendant's behavior was so serious that the arrest escalated to a point that the troops had to taser and pepper spray the defendant," WDIV-TV reported.
Henry added that Jones "continued to be confrontational, uncooperative and using status of importance by flashing badges instead of the IDs being asked for by law enforcement."
Jones also initially refused to appear in his mug shot without a mask. "You know what? Big Gretch is the homie," Jones can be seen on video arguing with officers. "She's very serious about the pandemic so I'm just wondering if I can wear the mask."
In a statement, Jones' attorney Ali Hammoud denied the lawmaker resisted arrest and insisted "he was not threatening the officers in any way."
"He was fully cooperative," Hammoud said. "The officers decided to throw Representative Jones to the ground and three of them held him down, crushing him under their weight. The officers also tased Representative Jones in his head, causing memory loss and leaving scars that are visible to this day. They used so much pepper spray on his face that his eyes still appear profoundly red and swollen."
Jones, 26, has been charged with resisting arrest and obstructing a police officer, operating a motor vehicle with high blood alcohol content, operating a motor vehicle while intoxicated, possession of a weapon under the influence of alcohol and reckless driving, prosecutors said.
Police said Jones initially refused a blood test, but after police obtained a warrant they said Jones' blood-alcohol content was 0.19, which is more than twice the state's legal limit of .08. A loaded .40-caliber handgun was also found in a cup holder inside of Jones' SUV, according to the report.
Jones, if convicted of the top charge, resisting and obstructing police, could face up to two years in prison.
A probable cause conference for Jones, who remains free on bond, is set for Tuesday, the Free Press reported. Jones represents the 11th District in Michigan and is serving his third term in the Michigan House, which ends on Dec. 31, 2022, but is unable to run again because of term limits.
Jones was first elected to the Inkster City Council in 2015 at the age of 20. A year later, Jones made history by becoming the youngest member ever elected to the Michigan House of Representatives.
(contributing journalist, Allegra Nokaj) (contributing writer, Brooke Bell)