538 protestors have been killed and Myanmar's deposed leader, Aung San Suu Kyi, has been formally charged by the military.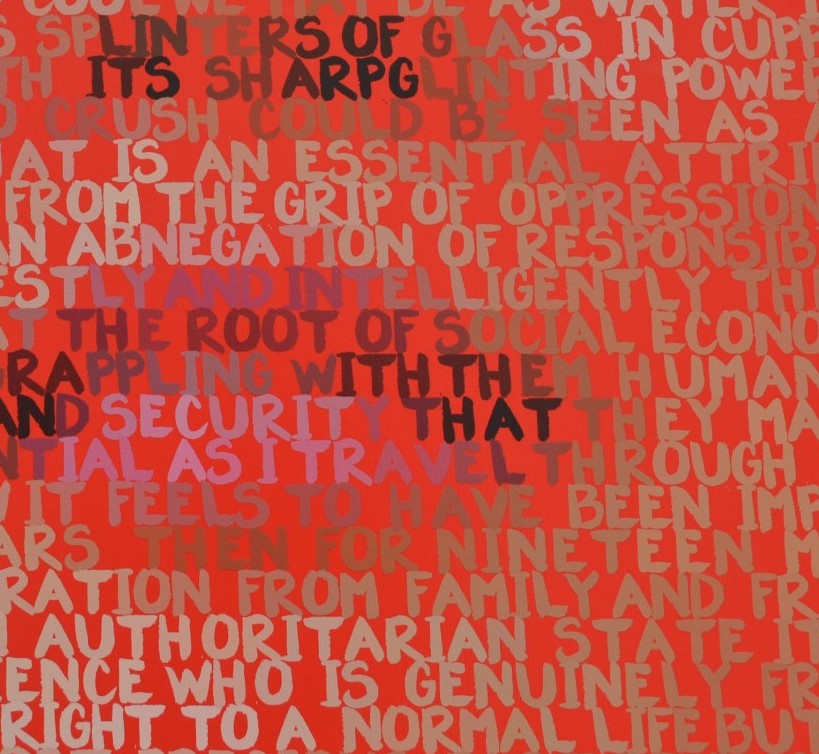 Weeks after the military seized control of the country and declared martial law, Myanmar's deposed leader, Aung San Suu Kyi, has been charged by the junta with violating Myanmar's Official Secrets Act, her lawyer said on Thursday.
The colonial-era statute criminalizes the sharing of government information and is the most serious charge that can be brought against the opponent of military rule.
Suu Kyi, three of her deposed cabinet ministers and a detained Australian economic adviser, Sean Turnell, were charged a week ago in a Yangon court under the official secrets law, Suu Kyi's chief lawyer Khin Maung Zaw told Reuters.
A conviction under the law can carry a penalty of up to 14 years in prison.
Suu Kyi and other members of her National League for Democracy (NLD) party have been detained since the coup on Feb 1. The junta had earlier accused her of several minor offenses including illegally importing handheld radios and breaching coronavirus protocols.
The ruling military council has also accused her of bribery.
Suu Kyi, who is 75 years old and won the Nobel Peace Prize in 1991 for her efforts to bring democracy to Myanmar, appeared on video for a hearing in connection with the earlier charges on Thursday.
Another of her lawyers, Min Min Soe, said "Amay Su and President U Win Myint are in good health," referring to Suu Kyi by an affectionate term for mother.
Myanmar has been rocked by protests since the army overthrew Suu Kyi's elected government on Feb. 1, citing claims of fraud in a November election that her party won.
At least 538 civilians have been killed protesting against the coup, 141 of whom were killed last Saturday, the bloodiest day of the unrest, according to the Assistance Association for Political Prisoners (AAPP) activist group.
Armed forces in Myanmar have killed more than 40 children in the two months since a military coup threw the country into chaos, according to an international humanitarian organization.
Henrietta Fore, head of the U.N. children's agency UNICEF, said on Saturday "an 11-year-old boy, an 11-year-old girl, two 13-year-old boys, a 13-year-old girl, three 16-year-old boys and two 17-year-old boys, (were) all reportedly shot and killed." She said "a 1-year-old baby girl gravely injured after being struck in the eye with a rubber bullet."
"In less than two months, at least 35 children have allegedly been killed, countless others seriously injured and almost 1,000 children and young people reportedly arbitrarily detained by security forces across the country" she said, condemning the killings and calling for those responsible to be held accountable.
The escalating violence has prompted a U.N. human rights expert to accuse the junta of committing "mass murder" and to criticize the international community for not doing enough to stop it.
In a new measure to stifle communication about the coup, the junta has ordered internet service providers to shut down wireless broadband services until further notice, several telecoms sources said on Thursday.
U.S. Secretary of State Antony Blinken told reporters the violence was "reprehensible" and followed a pattern of "increasingly disturbing and even horrifying violence" against demonstrators opposing military rule.
"We are horrified by the bloodshed perpetrated by Burmese security forces, showing that the junta will sacrifice the lives of the people to serve the few," Blinken wrote on Twitter. "I send my deepest condolences to the victims' families. The courageous people of Burma reject the military's reign of terror."
Blinken added that other nations and companies worldwide should look at pulling "significant investments in enterprises that support the Burmese military."
"They should be looking at those investments and reconsidering them as a means of denying the military the financial support it needs to sustain itself against the will of the people," he said.
The United States has condemned the Feb. 1 coup in Myanmar and the U.S. Department of State has ordered all non-essential diplomats and their families to depart Myanmar.
(contributing journalist, Allegra Nokaj) (contributing writer, Brooke Bell)