Remembering the Super Bowl when Prince taught us all to dance in the rain.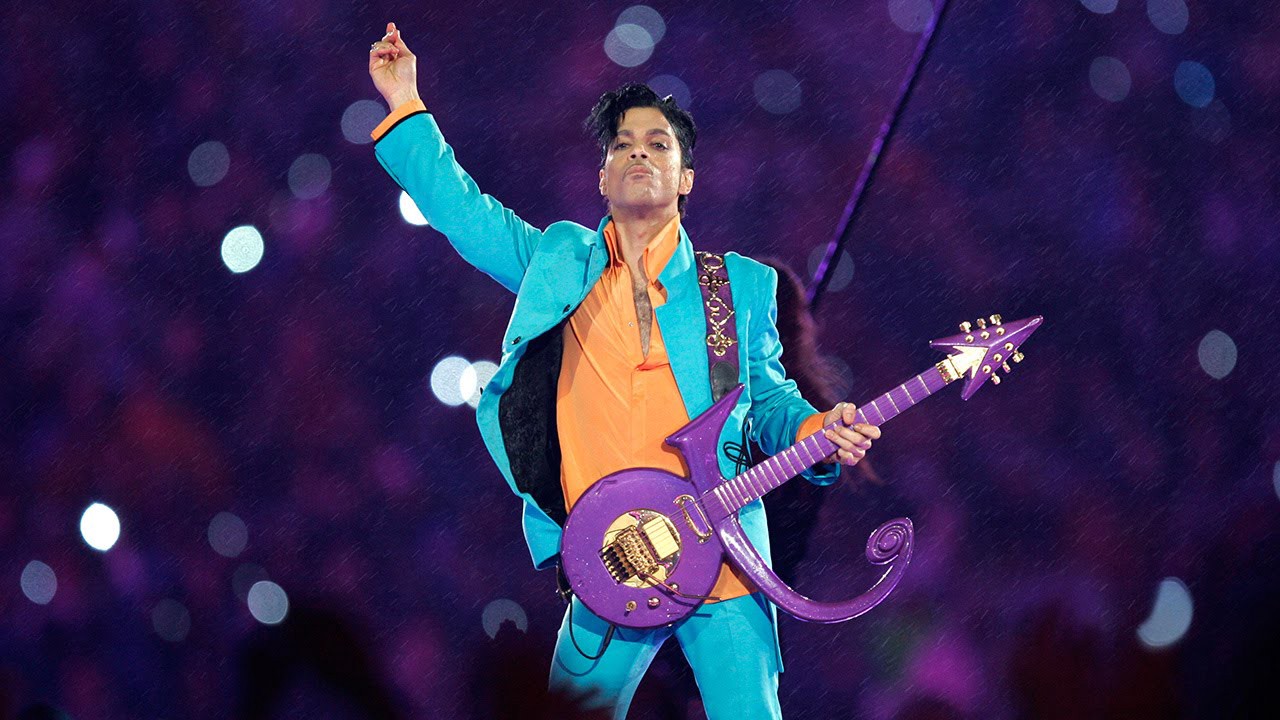 In 40 years, it had never once rained during a Super Bowl.
"The morning of the game, I opened the curtains of my hotel room," recalled Bruce Rodgers, production designer for the NFL halftime show, describing the events of that day in 2007: "It was like a scene from Moby Dick."
The relentless downpour was terrible news for a production crew responsible for delivering a flawless live outdoor performance of epic proportions, not to mention four separate live electric guitars for the King of Paisley Park himself- the legendary performer, virtuoso guitarist, and prodigious songwriter, Prince.
"Put me on the phone with Prince," said television and live event producer Don Mischer, rallying his production team later that stormy morning.
"Now, I want you know that it's raining," Mischer told Prince on the phone.
"Yes, it's raining," answered the performer.
"And are you okay?" Mischer wanted to know.
The Purple One, the artist formerly and forever to be known as Prince, had only one question:
"Can you make it rain harder?"
"Dearly beloved," Prince later told the screaming Super Bowl fans as the rain poured down around him, "we are gathered here today to get through this thing called life."
And get through it they did.
How Prince, and his incredibly talented dancers, managed to perform on a very wet, slick tile floor, in heels, is a question for the ages. Under conditions in which other performers might have backed out, or at least changed their set, Prince- and his band- refused to let the fans down.
The show went on.
"That Prince set is so wild," says senior NYT music critic Jon Pareles, "he does other people's songs, he's not promoting himself. He's just making music. It's profound and it's loud and it's funky. It's just one performer, shaking the entire world."
"Turning the bad weather to his dramatic advantage, it was almost like a special effect," said Prince biographer and author Alan Light: "He could totally lean in to that and make it seem like, 'sure it's raining, I would've wanted it to rain. I ordered that.'"
"I got another confession my friends," Prince sang to the audience, before finally launching into his smash hit Purple Rain: "I ain't no fool."
Prince performing Purple Rain, in the driving rain, was, of course, pure magic. From the casual throwing of his chic head wrap into the crowd, to the moment the giant, billowing fabric backdrop is released with Prince projected as a towering figure upon it, it was riveting.
"Can I play this guitar?" Prince asked his fans before launching into a flawless solo. 100,000 people attending the Super Bowl, and the 100 million people watching at home, could have only answered: "Yes!"
In the annals of U.S. pop music history, only a few unforgettable moments have held this kind of spellbinding cultural power. Only a few have risen to the level of a unifying cultural event of historic proportions.
For instance, when Madonna vogued live at the MTV Music Awards in 1990, or the time Whitney Houston upstaged Luciano Pavarotti and Sting. The first time Michael Jackson performed his soon-to-be-world-famous moonwalk is a good example- the screams of the crowd cut off immediately as every lucky person in the audience turned to breathlessly ask their neighbor: "Did you just see that? What just happened?"
Prince playing Purple Rain in the pouring rain at the Super Bowl in 2007 was another such moment.
Not since the King of Pop himself invented the Super Bowl Halftime Show as we know it today has anything so electrified and unified an audience, or captivated fans even so many years later.
We forget that until Jackson's groundbreaking Super Bowl halftime performance in 1993, Super Bowl halftime shows had consisted primarily of college marching bands.
Famously, Michael Jackson had the crowd on the edges of their seats in 1993. He took his time getting started, having given the production manager strict instructions that nothing was to happen onstage until Jackson- sporting his legendary gold military braid look which Beyonce later paid homage to during her own 2016 Super Bowl performance- took his sunglasses off.
No one built drama quite like Michael Jackson. No one makes an entrance like Madonna, except perhaps for Diana Ross, but it was Prince who taught us all, in 2007, how to dance in the pouring rain.
We watched Prince turn adversity into strength by an almost alchemical process that day; and he transformed an extremely adverse condition into the single greatest Super Bowl performance of all time.
With 2020 having been an almost complete and total bust, and 2021 hardly shaping up to be much better, Prince's lesson about playing in the rain is perhaps more timely than ever.
About COVID-19, the economy, political violence and bitter partisanship, we can do little. Our situation is likely to get worse before it gets much better. But on days like Super Bowl Sunday- when it is just possible that we might witness other history-making performances, during the game and at halftime- it helps to remember Prince's immortal lesson.
Into every life, a little rain must fall. Thanks to Prince's example, we know exactly what to do.
(contributing writer, Brooke Bell)