A long history in politics is bound to contain a few mistakes.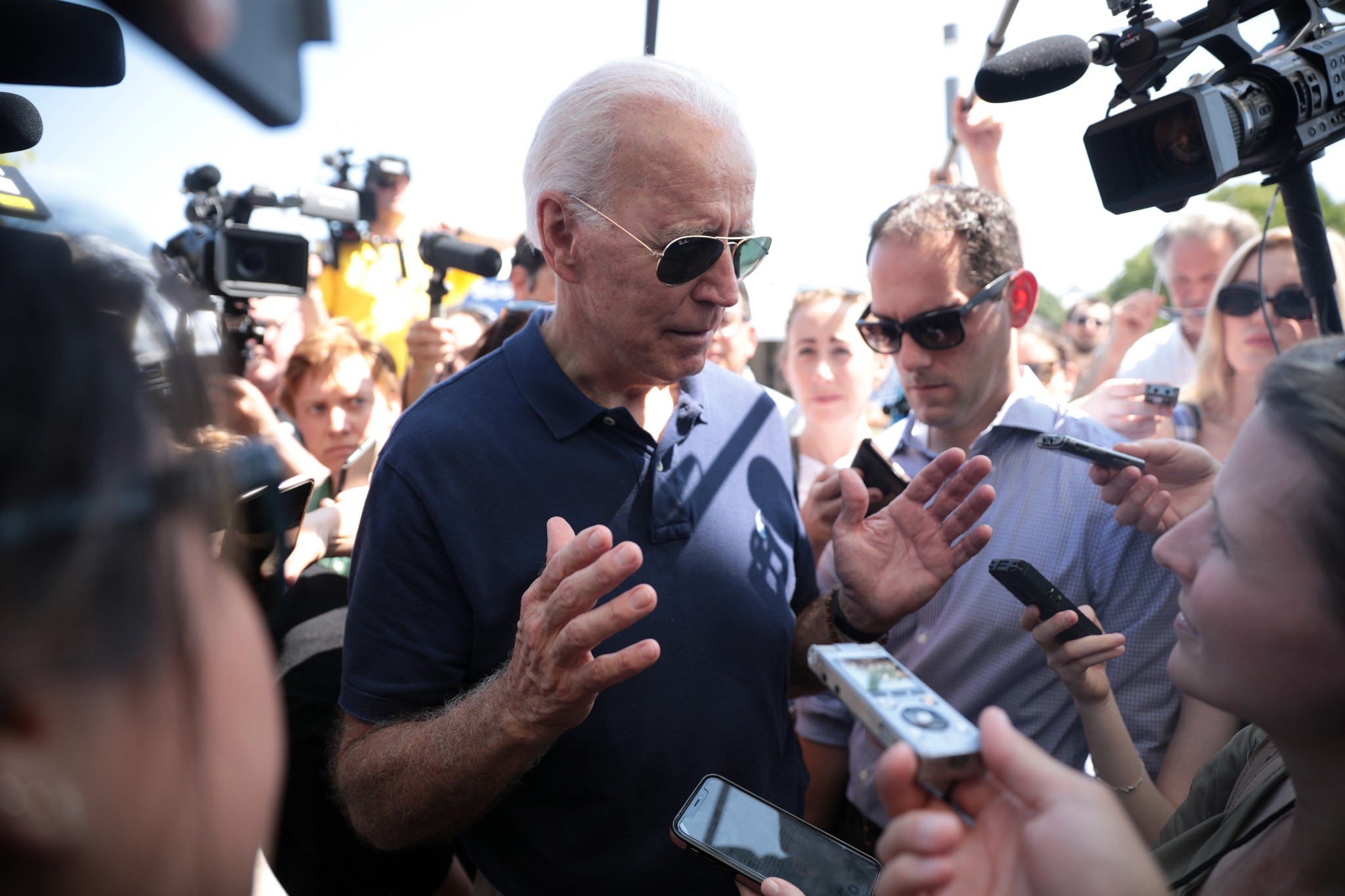 In a relentless push to appear more progressive, yet also totally moderate, Joe Biden may soon be facing knockout in a general election against someone who will not be pulling as many punches as his fellow Democrats.
Joe Biden is walking a very fine line in a big tent party divided along ideological lines.
Donald Trump is an armchair cover that hides any number of Democratic sins. But blaming Donald Trump for all the problems facing the Democratic Party, while no doubt satisfying, is such a mistake that presidential candidate Andrew Yang has pointed it out repeatedly on the campaign trail.
The problem with Joe Biden's verbal blandishments, embellishments and gaffes isn't so much that they are more the rule than the exception these days, but that it may hurt his credibility at a time when there is a higher premium on credibility than ever.
"But, Donald Trump!" liberal progressives might argue.
Except Donald Trump being a serial exaggerator and user of dishonest hyperbole doesn't automatically make Joe Biden honest by comparison.
None of this is helped by the fact that Joe Biden is engaged in a healthy primary competition while Donald Trump, the incumbent of his party, is not.
Belatedly perhaps, Biden's Democratic competitors are taking aim at his voting record.
Of course Biden is sorry about certain aspects of his record. He is always sorry for misspeaking and usually immediately corrects himself. He is sorry for comments he has made in the past, for positions he has supported- who isn't?
Biden can spend the next 9 months apologizing; it might not make the progressive hard-liners who have taken over the Democratic Party like him any better.
Democratic Socialist, "Squad" member and Justice Democrat Rep. Alexandria Ocasio-Cortez, a major favorite of liberal progressives, recently remarked that her and Biden don't even belong in the same party.
Ocasio-Cortez may be right: The Democratic Party has moved left, and Joe Biden remains a moderate.
In pandering to the left, Biden risks his appeal with Democratic moderates. In pandering to the moderates, Biden risks losing the activist wing of the party.
Biden's support in the African-American community, thanks to his association with Barack Obama- who still enjoys a very high popularity rating- is still solid. But Democratic voters don't have to vote for Donald Trump in order for him to win; all they have to do is stay home.
With Joe Biden as the Democratic standard bearer, will there be the massive turnout Democrats need?
Republicans will be showing up to vote for Donald Trump on Election Day. Whether Democrats will support former Vice President Joe Biden en masse is unknown.
(contributing writer, Brooke Bell)