Will it silence swing-district Democrats concerned about mid-terms?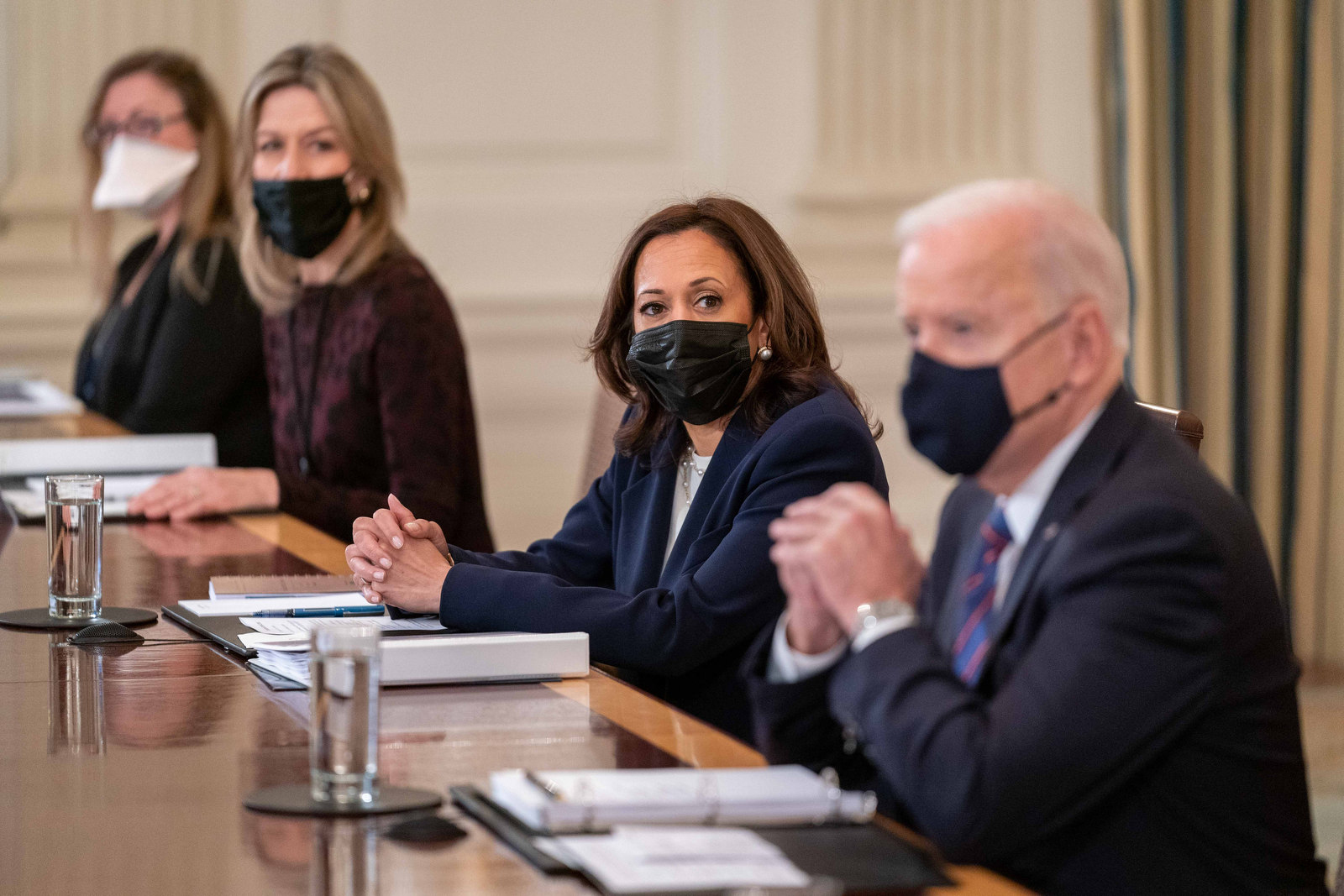 "The United States can have an orderly, secure, and well-managed border while treating people fairly and humanely," began the official fact sheet released by the Biden Administration on Tuesday.
"In January, the Biden-Harris Administration launched a broad, whole of government effort to reform our immigration system, including sending to Congress legislation that creates a new system to responsibly manage and secure our border, provide a pathway to citizenship, and better manage migration across the Hemisphere," was the opening salvo in a glowing assessment of President Biden's border accomplishments.
"In the six months since, the Administration has made considerable progress to build a fair, orderly, and humane immigration system while continuing to call on Congress to make long overdue reforms to U.S. immigration laws," the fact sheet declared proudly.
"We successfully processed over 12,500 people who had been returned to Mexico under the Migrant Protection Protocols," it went on. "We expanded lawful pathways for protection and opportunity, including the Central American Minors (CAM) program to reunite children with their parents in the United States. We strengthened collaborative migration management with regional partners, including through a new Human Smuggling and Trafficking Task Force to disrupt and prevent migrant smuggling and human trafficking operations. And we continue to deter irregular migration at our Southern border."
All those successes aside, the administration obviously sees room for improvement, hence issuing a 21-point plan. If something isn't a problem, you don't need a 21-point plan to address it.
"Success in building this fair, orderly, and humane immigration system won't be achieved overnight," the administration warned, "especially after the prior Administration's irrational and inhumane policies, but this Administration has a blueprint to get there and is making real progress."
It was a dig at former President Donald Trump and music to the ears of progressive legislators and activist groups who have been pressuring the Biden Administration, in spite of an overwhelming number of border crossers in the past few months, to admit even more people, with fewer and fewer restrictions as the newly arrived pursue legal immigration status. And even if they don't.
Progressives probably liked the next bit quite a lot less: "We will always be a nation of borders, and we will enforce our immigration laws in a way that is fair and just. We will continue to work to fortify an orderly immigration system."
It was a dig at popular progressives who have been demanding open borders, and asking the U.S. federal government to dissolve its Immigration and Customs Enforcement (ICE) agency.
Because while progressives are pressuring Biden to be softer on immigration, elected Democrats from swing districts, and many other Democrats besides, are becoming deeply worried about the impending mid-terms.
Democrats representing areas where wave after wave of border crossers has overwhelmed local social services, and areas where people with COVID-19 have been released into communities unable to handle such an influx, have been fielding calls from angry constituents for months. They have also been pressuring the Biden Administration to address the situation at the border.
It is a situation many Democrats, such as Rep. Henry Cuellar of Texas, have been sounding the alarm about with increasing urgency.
While journalists have been kept out of shelters and government-run units housing adult immigrants and children at the border, Cuellar himself toured the facilities and released photos showing shockingly overcrowded, inhumane conditions.
The terrible conditions at the border aren't the only thing irking party progressives about the Biden Admin's policies.
The 21-point plan includes a renewal of so-called "expedited removals" whereupon border enforcement officers have the power to deport someone immediately if they are determined to be ineligible for asylum.
Under the heading "Improving the expedited removal process for those who arrive at the border," the 21-point plan explains: "The Administration is working to improve the expedited removal process at the border to fairly and efficiently determine which individuals have legitimate claims for asylum and other forms of protection. Asylum and other legal migration pathways should remain available to those seeking protection. Those not seeking protection or who don't qualify will be promptly removed to their countries of origin."
The Biden Administration, under the auspices of protecting public health and stopping the spread of COVID-19, has also used something called Title 42 to further empower border agents to immediately remove potential asylum seekers.
Though Title 42 wasn't mentioned in the 21-point plan, White House Press Secretary Jen Psaki told reporters on Monday that the provision, "remains in place, and it will remain in place as long as that is the guidance from our health and medical experts."
Though the plan has a great deal in it for progressives to appreciate, it is almost certain to put Biden on the defensive with liberal groups pushing him ever leftward. Vice President Kamala Harris is likely to face similar criticism.
VP Harris was tasked by President Joe Biden with improving the administration's response to the flood of undocumented immigrants who have arrived at the U.S. southern border in recent months.
Since then, Harris has been widely criticized for waiting so long to visit the border, being overly flippant about the human rights crisis taking place there, and for keeping her distance from the project in general.
In her defense, tackling the border crisis- and failing- wouldn't be great for Kamala Harris' future prospects. Her aides were perhaps right to keep her dedicated to other projects and as far away from the bad optics of a full-blown border crisis as possible.
"Do not come…do not come," Harris famously told fleeing Guatemalans in a speech widely panned, even by a press loyal to Democratic politicians and openly dedicated to advancing the policy goals of the Biden Administration.
Vice President Harris was said to have been, "'receptive' to immigrant rights organization's concerns" when she finally visited the border last month.
"She was able to come, not only meet with Border Patrol and other institutions, but meet with organizations like the Border Network for Human Rights," said Fernando Garcia, executive director of the organization. "So, mission accomplished. She listened. She heard our community."
"I don't believe that this is going to make it in terms of having a clear assessment of what is happening at the border, about the complexities of the border, about recent issues of human rights, children dying in detention, but I think we started the conversation," Garcia said of his "literal minutes" with the Vice President.
Whether or not Harris' single, brief border visit, in the broader context of this 21-point plan, will be enough to assuage the clashing left and right flanks of the Democratic Party, we will have to wait until the mid-terms to find out.
(contributing writer, Brooke Bell)